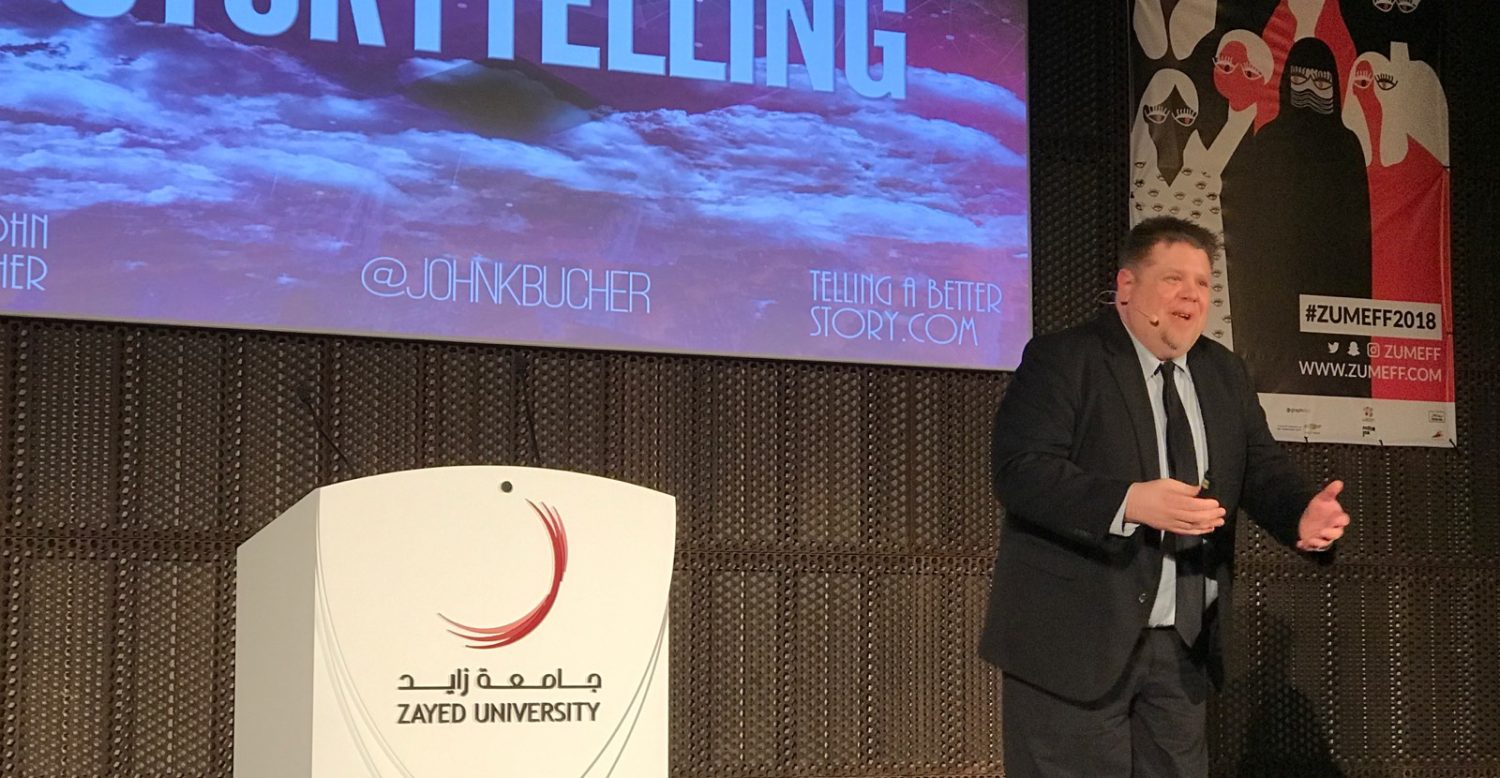 LAFSC Co-Director Named a Top VR Influencer
WASHINGTON – John K. Bucher Jr., co-director and faculty member at the CCCU's Los Angeles Film Studies Center (LAFSC), was named as one of the top 25 influencers to follow in virtual reality (VR) by Disruptor, one of the world's top tech web sites, in March.
"I am really honored to be recognized as an influencer in this field. I don't take the recognition and responsibility lightly," Bucher says. "I believe that people of faith should be a part of the cultural dialogue not only on present issues, but also on those that lie before us in the future. I have a passion for technology and virtual reality, but I also want to make sure these tools help us become more human – not less."
Bucher is the author of Storytelling for Virtual Reality, which was the top best-seller in Amazon's film and media section the week of its release last August. "Storytelling is one of the most impactful ways to influence culture, and every major technology has only succeeded when people have figured out how to tell stories with it," he says.
Bucher has spoken internationally on the topic of VR storytelling in Malta and the United Arab Emirates (UAE), where he was the keynote speaker at the ZUMEFF Film Festival, the largest student film festival in the Middle East, hosted in February at Zayed University in Dubai, UAE. His talk at ZUMEFF was attended by seven ambassadors to the UAE, including the ambassador from the United States, as well as members of the UAE royal family.
CCCU students at LAFSC, which has had VR training incorporated into its courses for nearly two years, have already begun to benefit from Bucher's insight and knowledge as they train to become the future leaders in storytelling and technology. "We were one of the first programs in the world to begin offering training in the area of telling stories with VR," Bucher says. "The VR films produced in our programs have been getting better and better every semester. Students are already coming out of the LAFSC and finding immediate opportunities in the immersive storytelling field, which has a rapidly expanding job market."
To learn more about the L.A. Film Studies Center, visit bestsemester.com/LAFSC.