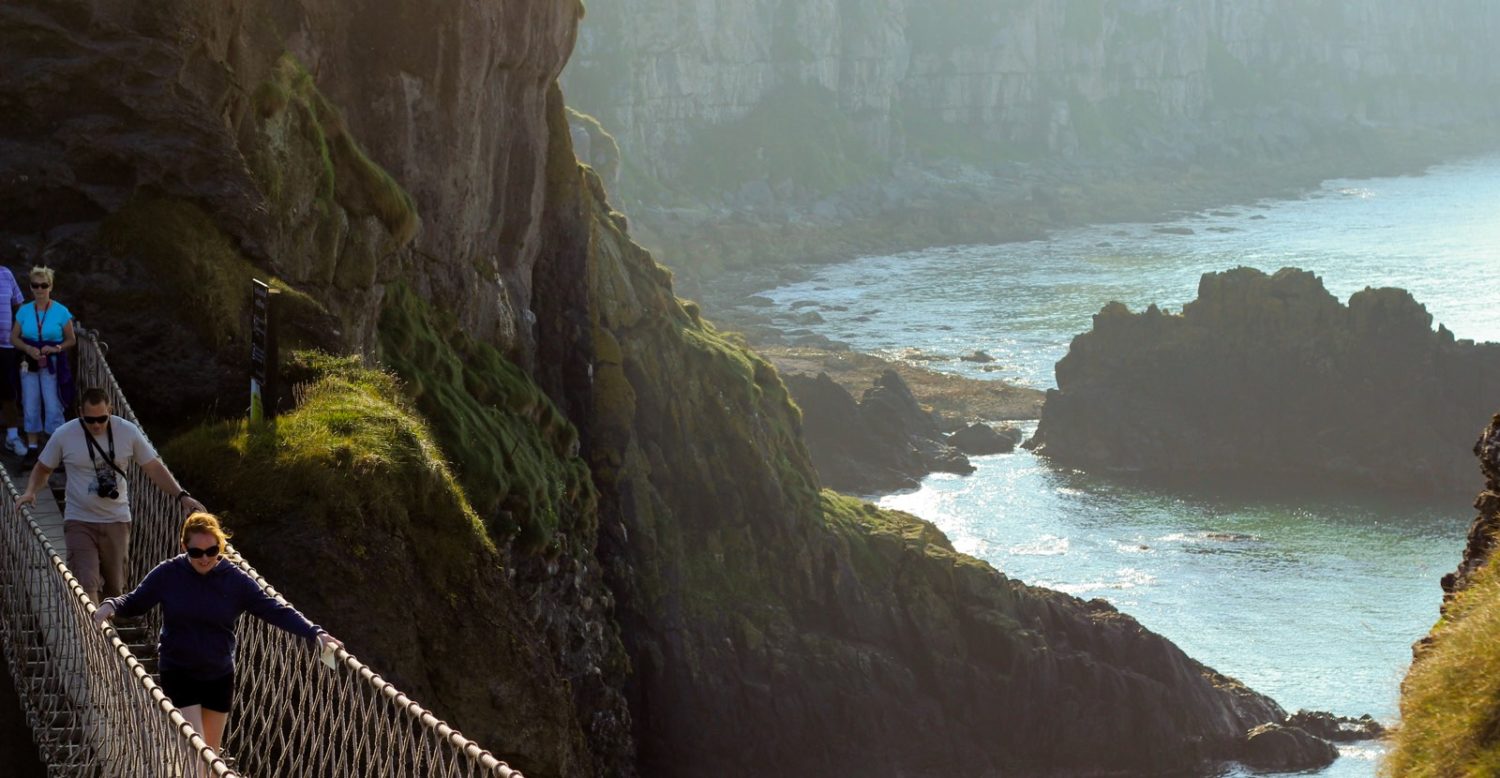 BestSemester to Launch Northern Ireland Semester
WASHINGTON – The Council for Christian Colleges & Universities is pleased to announce the launch of a new study abroad program, the Northern Ireland Semester, in spring 2018.  The program, offered spring-only, is being developed in partnership with John Brown University, which has operated its own fall-only semester program in Northern Ireland for the past decade.
The CCCU's Northern Ireland Semester will include a peace and reconciliation component befitting its location, said Rick Ostrander, vice president for academic affairs and professional programs.
"Northern Ireland is a land that is rich in natural beauty, culture, and Christian heritage. But it also has a tragic history of religious and political conflict. As such, it affords an opportunity for students to experience in deep ways both the beauty of God's creation and cultural achievements as well as the brokenness of the world," Ostrander said. "Students living in Northern Ireland will experience how those who live out an authentic Christian faith can bring about personal and social reconciliation."
Northern Ireland Semester students will live in Lakeside Manor, a 19th-century mansion located four miles from Belfast City Centre and two miles from historic Queens University.  In addition, the program benefits from the warmth and hospitality of the Irish people.  Each student will be assigned to an Irish host family for regular visits and weekend outings throughout the semester.  A mid-semester break will provide students with the opportunity to explore the United Kingdom and Europe.
In addition to coursework in peace and reconciliation and a related service-learning option, Ostrander said the program will offer general elective courses in history, literature, religion, art, and cross-cultural communication that are appropriate for students in their sophomore year and above.
"Like our other BestSemester programs, the Northern Ireland Semester program will serve to extend CCCU members' educational missions by providing culturally engaging learning experiences that foster students' intellectual and spiritual growth and equip them to live out their faith in the world," Ostrander said. "We are excited to include Northern Ireland as another location in which to offer life-changing experiential learning."