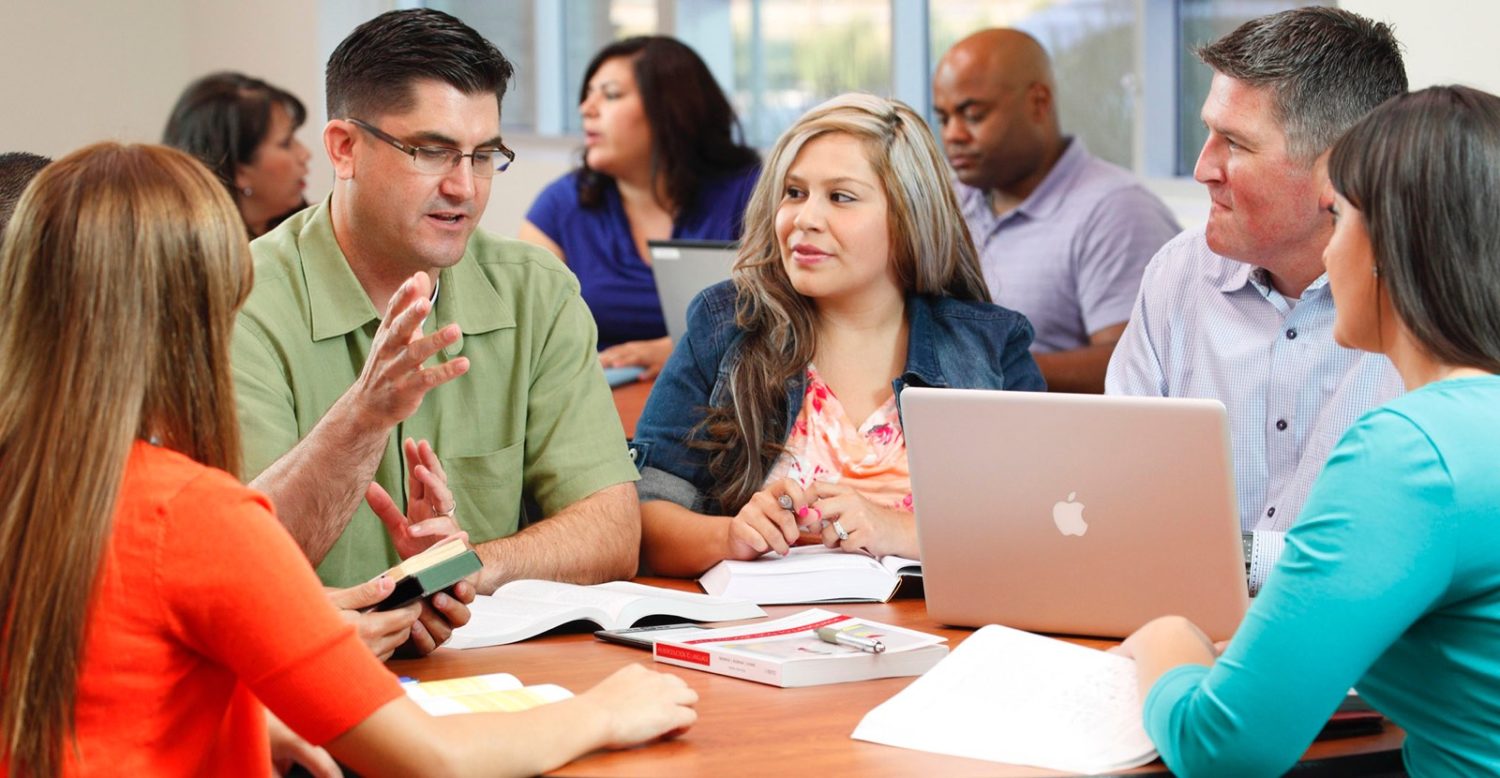 CCCU Names Recipients of Key Faculty Scholarship Grants
WASHINGTON – As part of its commitment to encourage and develop quality Christian scholarship that impacts the broader academic community, the Council for Christian Colleges & Universities has awarded several grants and research opportunities to CCCU faculty across North America.
Scholar's Retreat 
Thanks to a partnership with the Issachar Fund, CCCU faculty scholars from any discipline have an opportunity to spend an extended period of study and reflection at a peaceful, fully furnished cottage in Holland, Michigan. The grant provides recipients funding for their stay at the retreat as well as funds for a recipient's home institution to help defray institutional costs associated with providing a sabbatical opportunity.
This fall, Peter Hill, professor of psychology at Biola University (La Mirada, CA), will complete his book on developing humility in leaders.
In the spring of 2019, Helen Rhee, professor of history of Christianity at Westmont College (Santa Barbara, CA), will continue her research project on early Christian health care and Greco-Roman medicine.
Applications for the 2019-2020 academic year will open in June.
Networking Grants for Christian Scholars
Networking Grants for Christian Scholars, made possible through generous funding provided by the Hansen family, encourage collaborative scholarship among professors serving at CCCU member institutions and connect these professors with broader scholarly networks. The goal is to create and disseminate high-quality scholarship that brings Christian voices into contemporary academic conversations.
This year, the selection committee awarded five grants totaling more than $40,000. The scholarly teams selected represent seven CCCU campuses across North America, and also include members from three other universities and organizations.
Applications for the 2019 grants will open in June.
2018 Initiative Grants
Initiative Grants are designed to enable small groups of Christian scholars to implement a research project. This year's recipients are:
Reexamining Evangelical Populism and Evangelical Internationalism
Keven den Dulk, Professor of Political Science, Calvin College (Grand Rapids, MI)
Robert Joustra, Associate Professor of Politics & International Studies, Redeemer University College (Hamilton, Ontario)
Dennis Hoover, senior fellow, Institute for Global Engagement, and editor, The Review of Faith & International Affairs
Shaping Citizenship: Christian Institutions and Youth in Africa
Megan Hershey, Associate Professor, Department of Political Science, Whitworth University (Spokane, WA)
Tracy Kuperus, Professor and Director, International Development Studies Program, Calvin College (Grand Rapids, MI)
Amy Patterson, Professor, Department of Politics, Sewanee University of the South (Sewanee, TN)
2018 Planning Grants 
Planning Grants enable networking teams to plan research projects by conducting exploratory conversation among a small group of scholars. This year's recipients are:
The Music of Social Protest: An Intersection of Politics and Faith in Latin America
Nestor Quiroa, Associate Professor of Spanish, Wheaton College (Wheaton, IL)
Wilfredo Canales, Associate Professor of Spanish and Latin American Culture, Olivet Nazarene University (Bourbonnais, IL)
Lindy Scott, Professor of Spanish and Latin American Studies, Whitworth University (Spokane, WA)
Creative Dance to Foster Resilience in K-12 At-Risk Youth
Emily Wright, Associate Professor of Dance, Belhaven University (Jackson, MS)
Sally Schwer Canning, Professor of Psychology, Wheaton College (Wheaton, IL)
Merry Lynn Morris, Assistant Director of Dance Program, University of South Florida (Tampa, FL)
Laura Morton, Associate Professor of Dance, Belhaven University (Jackson, MS)
2018 Supplemental Grant
This year, the selection committee also elected to award a grant to the following group:
Multi-institutional Campus Safety and Misconduct Project
Nathan Tintle, Professor of Statistics, Dordt College (Sioux Center, IA)
Kristen Van De Griend, Adjunct Instructor of Social Work; Research Associate, Dordt College (Sioux Center, IA)
James R. Vanderwoerd, Professor of Social Work, Redeemer University College (Hamilton, Ontario)