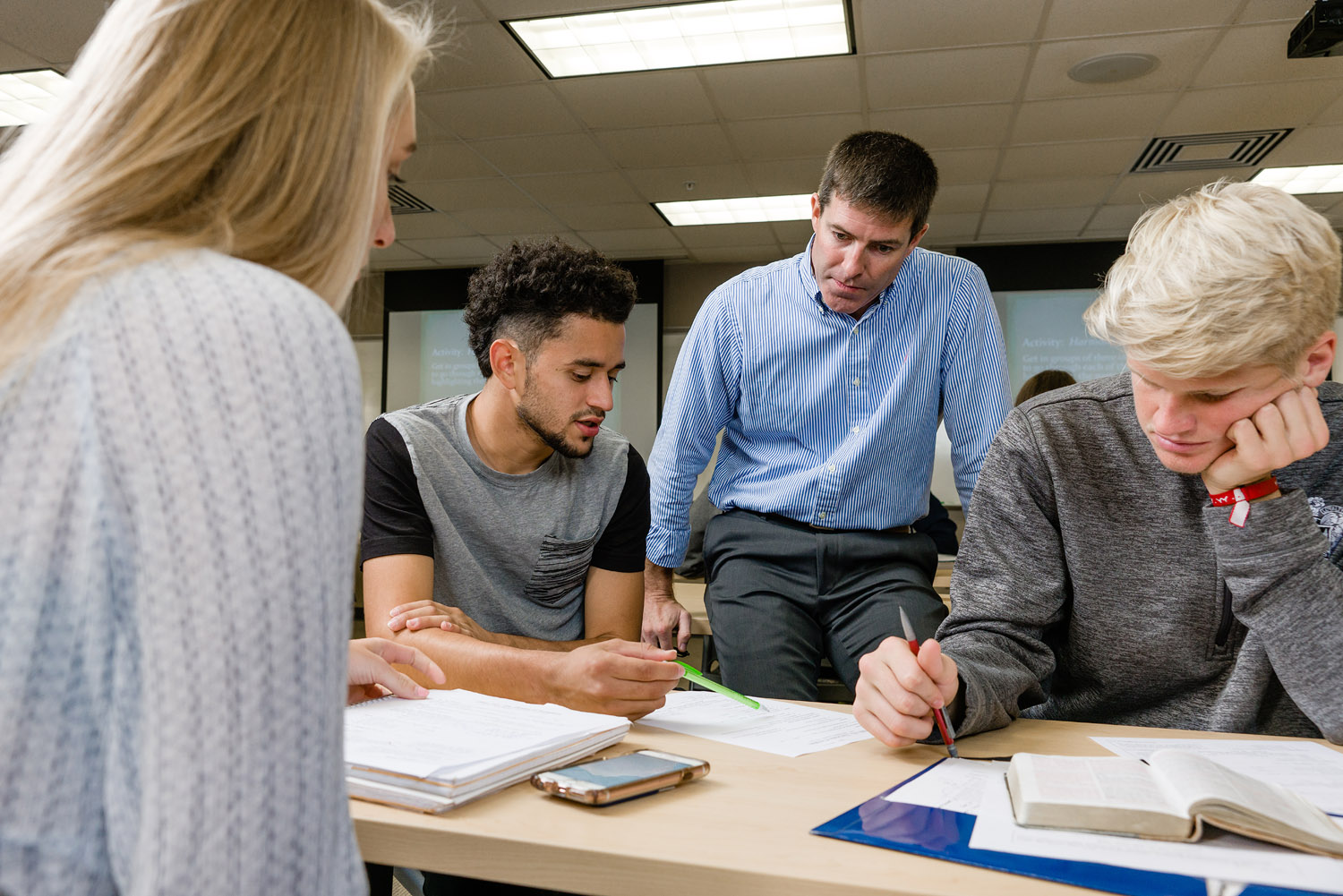 CCCU Awards $100,000 in Faculty Research Grants
WASHINGTON — The Council for Christian Colleges & Universities (CCCU) has named the latest recipients of its Networking Grants as part of a commitment to encourage and develop quality Christian scholarship that impacts the broader academic community. A total of $100,000 in grant funding has been awarded to 23 scholars from 13 CCCU institutions and five additional colleges and universities.
The Networking Grants for Christian Scholars program, founded and made possible through the long-time support of Walter and Darlene Hansen and recently increased in size through a generous gift from Christian Community Credit Union, encourages collaborative scholarship among professors serving at CCCU institutions and connects these professors with broader scholarly networks. The goal is to create and disseminate high-quality scholarship that brings Christian voices into contemporary academic conversations.
"The committee deciding on the awarding of the grants was deeply pleased by the range and depth of the applicants. We had a strong competitive list of projects and these projects were most certainly worthy of our support," shares Stan Rosenberg, CCCU vice president for research and scholarship and founding director of Scholarship and Christianity in Oxford (SCIO). "Each project focuses on a particular research problem or question that is substantive and will have impact. We are grateful to the two sets of funders for their vision and the opportunity we have to support first rate research."
Grant-funded projects are divided into two categories: Initiative Grants and Planning Grants.
2020 Initiative Grants
Initiative Grants are designed to enable small groups of Christian scholars to implement a research project. This year's recipients are:
Between Pandemic and Protest: Exploring the Future of the Liberal Arts in Higher Education
Noah Toly, Professor of Urban Studies, Politics, and International Relations, Wheaton College (project director)
Jeffrey Bilbro, Scholar in English
David Henreckson, Chair for the Institute of Leadership and Service, Valparaiso University
Kristin Kobes du Mez, Professor of History, Calvin University
Francis Su, Professor of Mathematics, Harvey Mudd College
Jonathan Tran, Professor of Religion, Baylor University
Jessica Hooten Wilson, Scholar in Residence (Literature), University of Dallas
Flourishing Congregations in Canada
Michael Wilkinson, Professor of Sociology, Trinity Western University (project director)
Mark Chapman, Associate Professor of Research Methods and Director of Doctoral Ministry Program, Tyndale University
Catherine Holtmann, Assistant Professor of Sociology, University of New Brunswick
Sam Reimer, Professor of Sociology, Crandall University
Kathleen Steeves, Assistant Professor of Sociology, Trinity Western University
Joel Thiessen, Professor of Sociology, Ambrose University
Does Grace to the Undeserving Have Social Costs?
Alison Young Reusser, Assistant Professor of Psychology, Houghton College (project director)
Jonathan Case, Professor of Theology, Houghton College
Lisa Gassin, Professor of Psychology, Olivet Nazarene University
Kristian Veit, Professor of Psychology, Olivet Nazarene University
2020 Planning Grants
Planning Grants enable networking teams to plan research projects by conducting exploratory conversation among a small group of scholars. This year's recipients are:
The Christian Home in 20th Century Asia
Anneke Stasson, Associate Professor of Humanities and History, Indiana Wesleyan University (project director)
Alexander Chow, Senior Lecturer in Theology and World Christianity, University of Edinburgh
Soojin Chung, Director of Intercultural Studies and Assistant Professor of Intercultural Studies, California Baptist University
Leanne Dzubinski, Associate Professor of Intercultural Education and Studies, Biola University
The Gender Identity & Faith Project
Mark Yarhouse, Professor of Psychology, Wheaton College (project director)
Janet Dean, Associate Professor of Psychology, Asbury University
Stephen Stratton, Professor of Counseling & Pastoral Care, Asbury Seminary
For more information on the CCCU's Networking Grants for Christian Scholars program, visit cccu.org/campus-grants/networking-grants/.