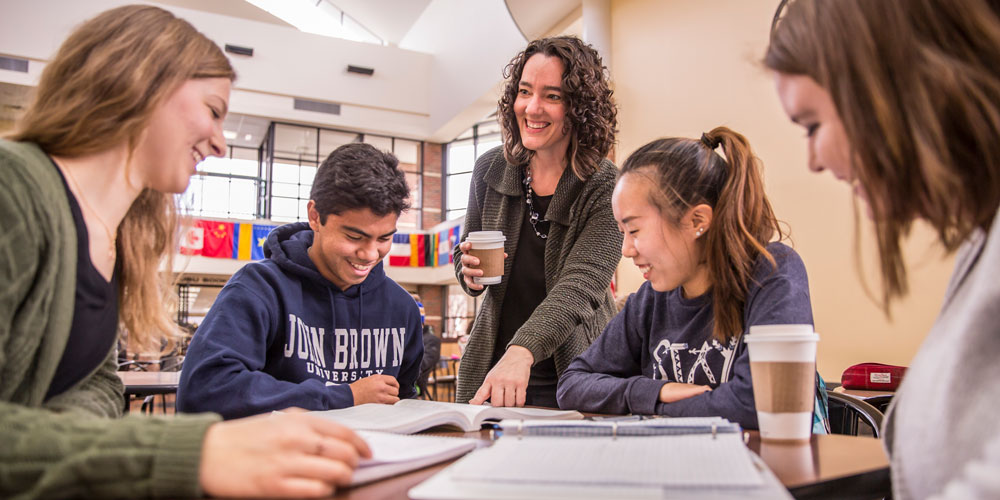 Generous Gift Doubles CCCU Faculty Scholarship Fund
WASHINGTON – The Council for Christian Colleges & Universities (CCCU) is delighted to announce that a generous gift from Christian Community Credit Union will double the impact of the CCCU faculty scholarship fund.
Christian Community Credit Union has pledged a total of $135,000 over three years to add to the CCCU's existing faculty scholarship fund, which currently distributes $42,000 per year to faculty at CCCU institutions. This generous gift enables the CCCU to now distribute nearly $90,000 per year to CCCU faculty.
"This wonderful first-time gift from the Christian Community Credit Union marks the beginning of an exciting new partnership," shares CCCU President Shirley V. Hoogstra. "Their passion for enhancing the lives of others through quality research done by the CCCU's excellent faculty is so encouraging. I look forward to seeing the increased impact of the faculty grants because of this commitment."
Christian Community Credit Union partners with individuals and ministries to help them manage their money in a God-honoring way. To date, the Credit Union has donated more than $4.9 million to ministry and missions projects in the U.S. and around the globe.
"We are very excited to partner with the CCCU and have a hand in increasing the presence of Christian values and perspectives within academia," says Marji Hughes, Interim CEO of Christian Community Credit Union.
For more than 20 years, the CCCU has awarded funding to faculty at CCCU institutions in the form of Networking Grants. The CCCU's Networking Grants program was originally founded by Walter & Darlene Hansen to support collaborative scholarship among professors at two or more CCCU institutions and connects these scholars with broader networks. Since its creation, the program has supported research by over 200 Christian scholars at more than 50 CCCU institutions.
The program's goal is to create and disseminate high-quality scholarship that brings Christian voices into contemporary academic conversations. Recent Networking Grants have supported faculty scholarship in the following areas:
Understanding the Impact of Displacement on Women Refugees in Europe
Religion and the pueblo in the aftermath of Hurricane María
The Music of Social Protest: An Intersection of Politics and Faith in Latin America
Creative Dance to Foster Resilience in K-12 At-Risk Youth
Reexamining Evangelical Populism and Evangelical Internationalism
Shaping Citizenship: Christian Institutions and Youth in Africa
Religious Communities as a Social Support Source for Children and Families Experiencing Stressful Life Events
Effectiveness of Approaches to Exposing Engineering Students to Service
Christianity, Youth, and Democratic Citizenship in Africa
South Asian Christianity in Transition: Identity, Theological Education, and the Plight of the Marginal
Informed compassion: how faith shapes decisions in Christian relief
The application deadline for 2020 Networking Grants is February 17, 2020. To learn more or apply for a grant, visit cccu.org/facultygrants/networking-grants.