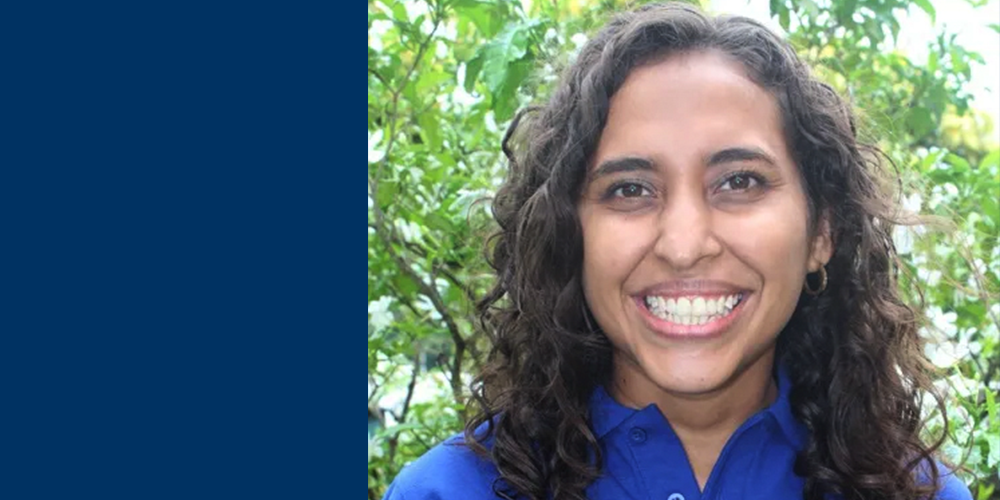 CCCU Announces 2023 Young Alumni Award Winner & Runner-Up
(WASHINGTON) — The Council for Christian Colleges & Universities today announced that Wendy Gomez Matamoros, a 2012 graduate of Dordt University and executive director of Tesoros de Dios, a Nicaraguan-based Christian nonprofit that seeks to help children with disabilities achieve their full potential, has been named the 2023 CCCU Young Alumni Award winner. The award will be presented as part of the 2023 CCCU Presidents Conference in Washington, D.C.
Matamoros and the staff at Tesoros de Dios support children with non-residential therapy and services to children, adolescents and their families that come with a host of physical, intellectual and mental disabilities. Most children come from poor living conditions and often see exclusion from the culture and community in Managua, Nicaragua.
"Wendy is an exceptional example of living out the words of Jesus as she mentors, serves and loves 'the least of these,'" says CCCU President Shirley V. Hoogstra. "Through her commitment to ensuring each individual brings value and purpose to our communities, Wendy is exemplifying the impact Christian higher education is producing leaders who are serving others as world-changers in today's society, sharing the promise that each person can feel the love of God and provide extraordinary value to society as well."
Prior to attending college, Matamoros served as a volunteer at Tesoros de Dios and it was during those volunteer sessions that she discovered her joy in serving and working with children with disabilities, realizing that "there are more opportunities for those with disabilities." Because of that sense of calling, Wendy chose to pursue a degree in special education, which brought her college search to Dordt University and the opportunity to experience the faith-based perspective that permeates every area of life. Upon her graduation from Dordt, Wendy felt a call from God to return to Nicaragua and serve with Tesoros de Dios.
"Over the years, I have witnessed the love our God has for the least of all, which in many places around the world are people with disabilities. He fights and provides for them in miraculous ways, and I am honored that He has chosen me to lead a nonprofit organization in Nicaragua that aligns with His heart for individuals with disabilities," shares Matamoros. "As a young woman in nonprofit leadership in a developing country, I am humbled to receive the Young Alumni Award from CCCU, giving all of the glory to God for His grace and mercy evident throughout my journey. I believe that being an international student at Dordt University gave me the opportunity to discover and strengthen my gifts of teaching, leadership, organization, and service to others and equipped me to do everything (from developing behavior plans and annual budgets to leading staff meetings and coordinating emergency food distribution) for the glory of God!"
Dordt University President Dr. Erik Hoekstra praises Matamoros and her dedication to serving all of Christ's image-bearers. "The Spirit of God is clearly evident in Wendy—and the seriousness with which Wendy takes Jesus' call to serve His image-bearers with disabilities is inspiring. Wendy is indeed a worthy recipient of this recognition by the CCCU as the 2023 Young Alumni of the Year and lives out Dordt's mission of working 'toward Christ-centered renewal in all aspects of contemporary life' every day. From the start of her time at Dordt, Wendy exemplified living out her faith in her daily life, and I'm continually inspired by the impact of her life on the students she serves at Tesoros De Dios—and how the ripples of her work are amplified throughout the country of Nicaragua. It's a longer story, but it's not an exaggeration to state that because of Wendy and Dr. Kathleen Van Tol, a special education professor at Dordt University, special education policy and practice in the country of Nicaragua has been transformed and directed in a more Christ-centered direction over the past 10 years."
The CCCU Young Alumni Award is presented to individuals who have graduated within the last 10 years from a CCCU institution and have exhibited uncommon leadership or achieved notable success in a way that reflects Christian higher education. Previous recipients include Angie Thomas (Belhaven University), author of the New York Times bestseller The Hate U Give, Emmanuel McNeely (Palm Beach Atlantic University), co-founder of the Dr. M.D. Project, and Kelsi Deel Franco (Lee University) founder & executive director of The House of Cherith. Read more about these and past winners here.
In addition to naming Matamoros as the winner, Randall Trice, a graduate of Azusa Pacific University, has been recognized as a runner-up for his work in establishing the Shoes4Grades nonprofit, which seeks to assist students to improve their grades and enjoy the learning experience in school. As a former foster youth himself, Randall's mission through the nonprofit is to leverage new shoes as a motivational incentive to helping empower foster youth to foster academic excellence and success.
All media inquiries regarding the CCCU Young Alumni Award should be directed to media@cccu.org.
About the CCCU: The Council for Christian Colleges & Universities is a higher education association of more than 185 Christian institutions around the world. Since 1976, the CCCU has served as the leading national voice of Christian higher education. With campuses across the globe, including more than 150 in the U.S. and Canada and more than 30 from an additional 19 countries, CCCU institutions are accredited, comprehensive colleges and universities whose missions are Christ-centered and rooted in the historic Christian faith. Most also have curricula rooted in the arts and sciences. The CCCU's mission is to advance the cause of Christ-centered higher education and to help our institutions transform lives by faithfully relating scholarship and service to biblical truth. www.cccu.org
###