February 1-3, 2023
The Westin Washington, D.C. City Center, Washington, D.C.
Overview
Gather with fellow CCCU presidents in downtown Washington, D.C. at the 2023 Presidents Conference. This meeting unites Christian college and university presidents for a unique time of Christian fellowship, networking, strategizing, advocating, and learning. Presidents will hear from speakers who address the pressing issues facing Christian higher education today. You will leave equipped to continue the work of advancing the mission of your institutions. An added bonus is accessibility to numerous sponsors uniquely connected to Christian higher education. Presidential spouses are welcomed and encouraged to attend.
Speakers
The Presidents Conference always features distinguished speakers in Christian higher education, higher education generally, government relations, media, and Christian leadership.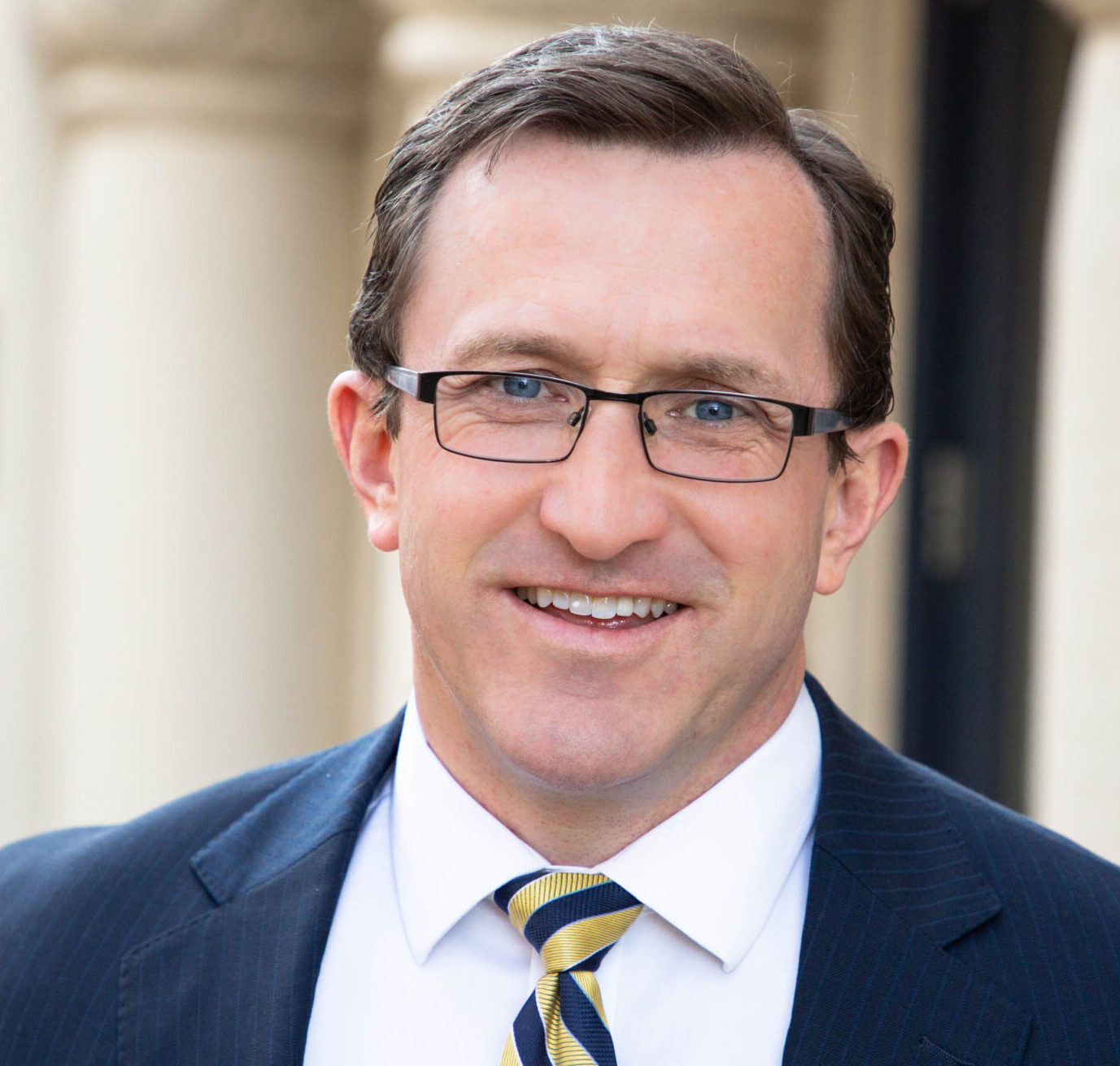 Eric Baxter
VP & Senior Counsel, Becket Fund for Religious Liberty
Presentation Topic: Eric Baxter will facilitate a panel on the ministerial exception.
Baxter is a VP & Senior Counsel at the Becket Fund for Religious Liberty. He has represented numerous religious universities and other educational institutions, including in the U.S. Supreme Court; student organizations suffering religious discrimination on public school campuses; servicemembers from the Army, Navy, and Marine Corps, and a statue of Jesus in Montana, among many other clients of diverse faiths. Eric has frequently appeared or been quoted in major media outlets nationwide. Before joining Becket, he was a litigation partner at Arent Fox LLP in Washington, DC. He and his wife have seven children, one granddaughter, and an amateur family bluegrass band.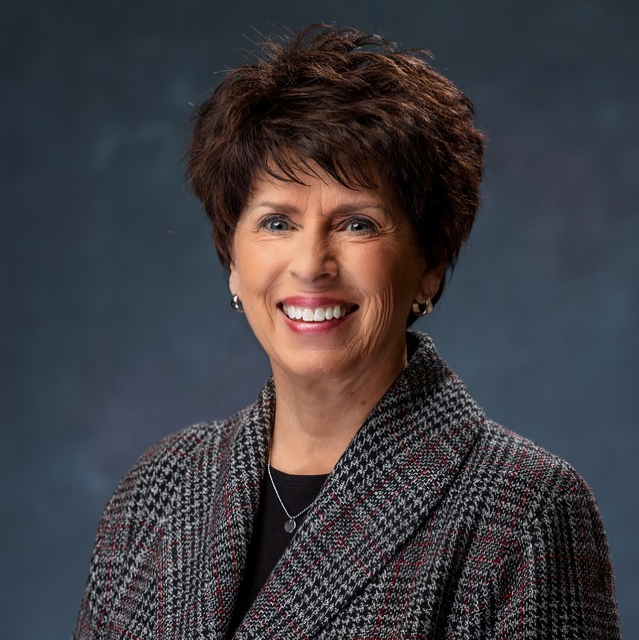 Barb Bellefeuille
President, Bethel University IN
Dr. Barb Bellefeuille is in her second year as President of Bethel University in Indiana after serving for nine years as Vice President for Academic Services at Bethel. Her undergraduate degree at Columbia International University, was followed by a master's degree from Reformed Theological Seminary's Graduate School of Education. Her doctorate in Curriculum and Instruction is from Virginia Tech where she conducted historical research on the teaching of Bible and faith in early public-school systems in America. During her 35 years in Christ-centered higher education she has served at two different institutions and was a long-time adjunct at another. Each experience reinforced her commitment to biblical integration.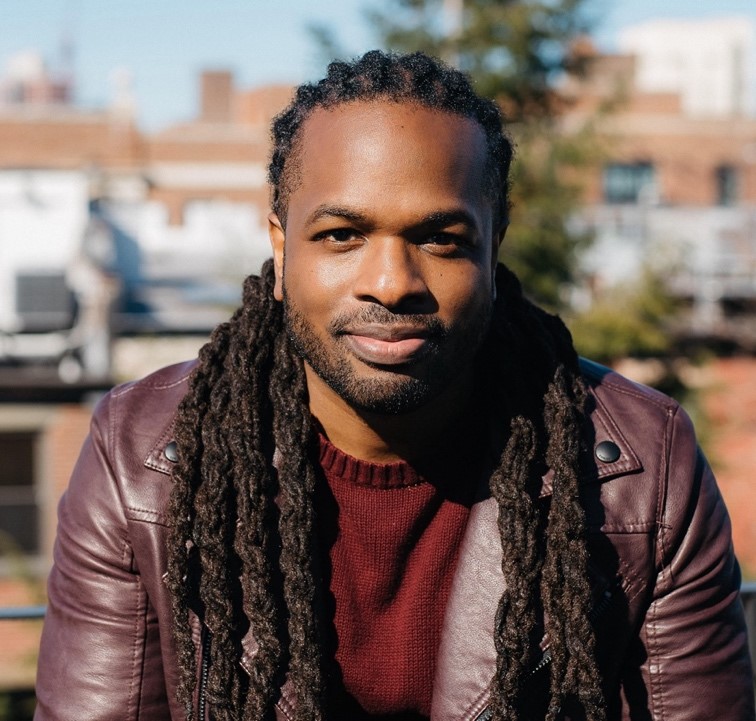 Rasool Berry
Pastor, The Bridge Church & Director of Partnerships & Content Development, Our Daily Bread Ministries
Presentation Topic: Mr. Berry served as a creative director and facilitator in the movie Juneteenth, produced by the well-known publishing organization, Our Daily Bread Ministries. Mr. Berry will share the behind-the-scenes story of how this documentary came to life. He will join panel members Lisa Fields and Matt Lucas.
Berry serves as teaching pastor at The Bridge Church in Brooklyn, New York. He also is the Director of Partnerships & Content Development with Our Daily Bread Ministries.
Berry graduated from the University of Pennsylvania with a bachelor's degree in Africana Studies and Sociology.
Berry is a sought-after writer on the intersection of faith and culture and had his work featured in Christianity Today, Relevant Magazine, The Witness, and the book, Keeping The Faith: Reflections on Politics & Christianity. He lives in Brooklyn with his wife, Tamica, and their daughter.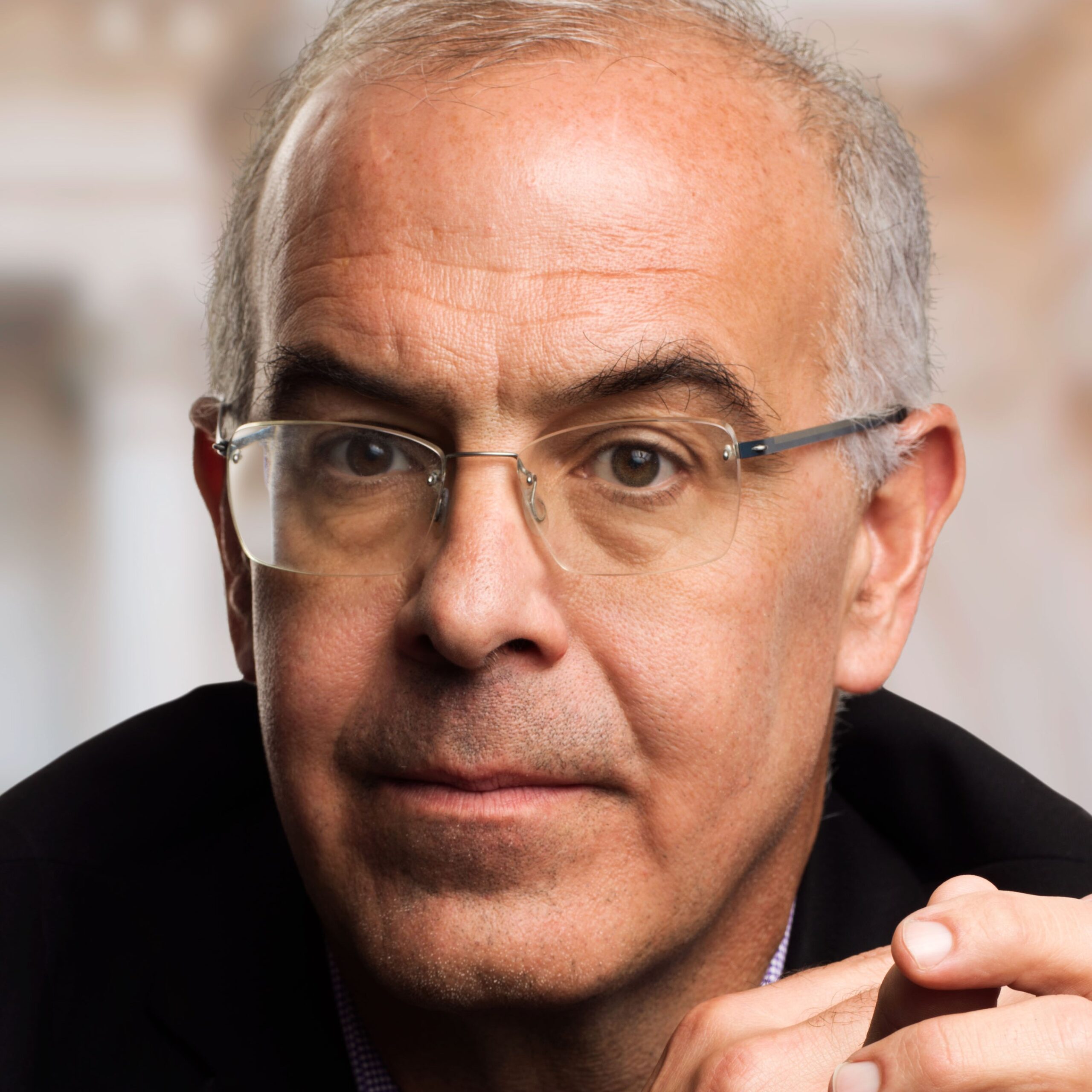 David Brooks
Op-Ed Columnist, The New York Times
We will be honoring David Brooks as the winner of the Mark O. Hatfield Leadership Award at our Wednesday night gala.
David Brooks is a columnist for The New York Times and a contributor to The Atlantic, as well as Founder and Chair of Weave: The Social Fabric Project at the Aspen Institute. He is a commentator on "The PBS Newshour."
His most recent book, "The Second Mountain," shows what can happen when we put commitment-making and relationships at the center of our lives. He is also the author of "The Road to Character," "Bobos In Paradise: The New Upper Class and How They Got There" and "The Social Animal: The Hidden Sources of Love, Character, and Achievement."
Mr. Brooks is on the faculty of Yale University and is a member of the American Academy of Arts & Sciences. Follow him on Twitter @nytdavidbrooks and his Weave project @Weavetheppl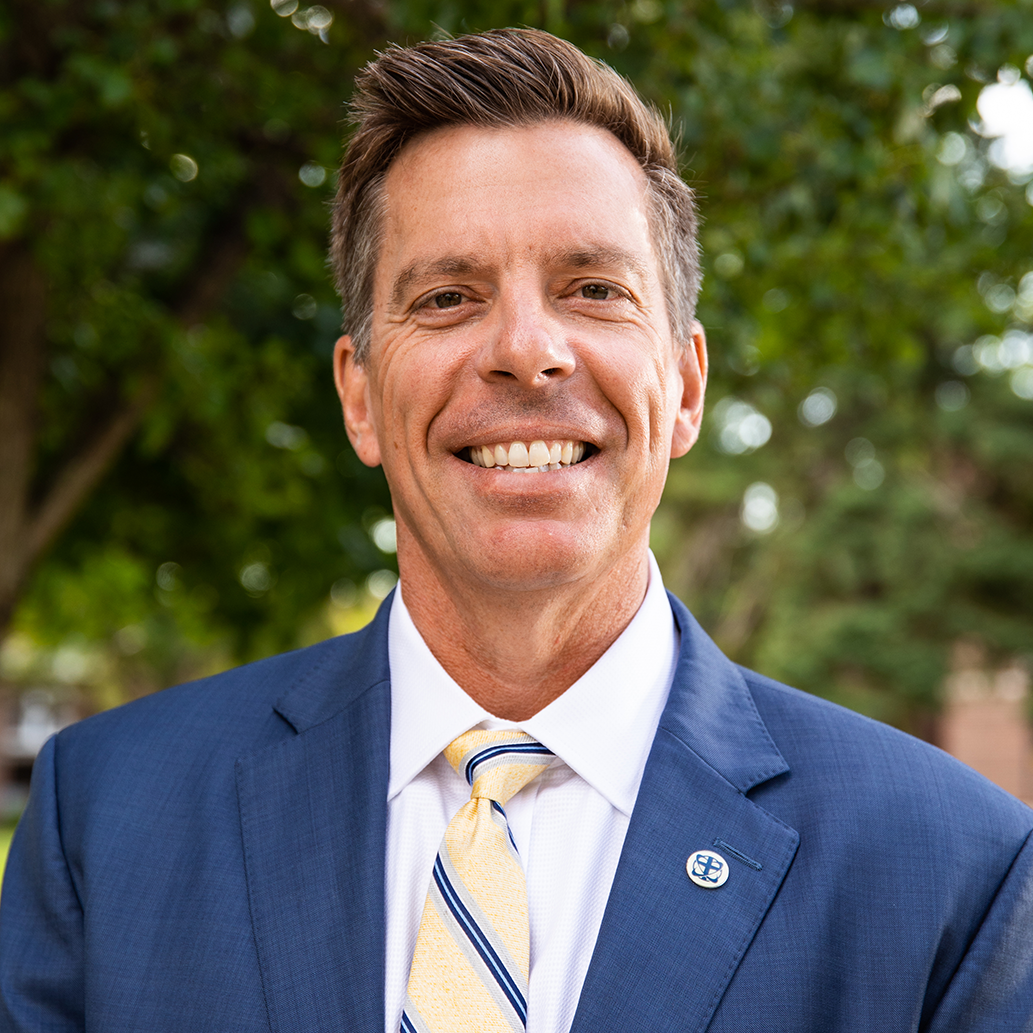 Brent Ellis
President, Spring Arbor University
Brent Ellis
During Dr. Brent Ellis' tenure as president of Spring Arbor University, SAU has tirelessly pursued an unapologetic commitment to Christ as the perspective for learning and alignment of academic programs to retain their liberal arts foundation while adapting to meet shifting market demands. Among other national recognitions, SAU was ranked as the No. 1 economic value among all midwestern Christian universities by The Economist. An ordained elder, he also holds degrees from Indiana University, Asbury Theological Seminary, Bethel College, and Greenville University.  Recently Brent published a book aimed at providing an understandable rationale for the Christian faith, Grace and Truth.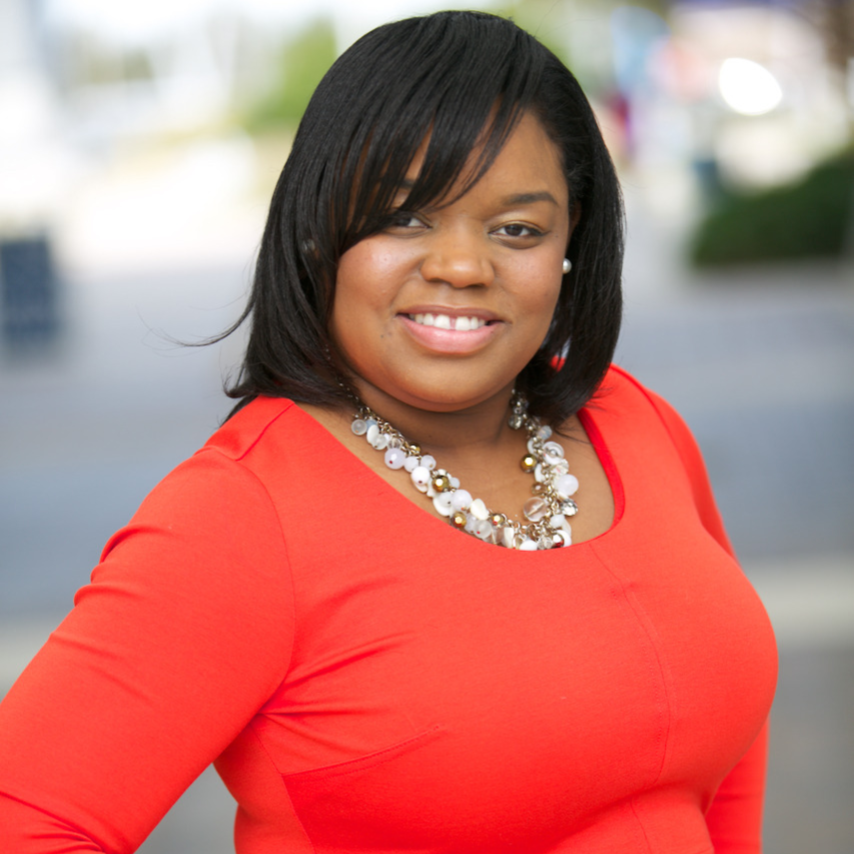 Lisa Fields
Founder & President, Jude 3 Project
Presentation Topic: Lisa Fields served as a creative force in the production of Juneteenth, produced by the well-known publishing organization, Our Daily Bread Ministries. Lisa Fields will share the behind-the-scenes story of how this documentary came to life. She will join a panel with Rasool Berry and Matt Lucas. 
Lisa Fields is one of the world's most sought-after Christian apologist and combines her passion for biblical literacy with her heart for sharing God's love to all those she meets. Lisa has received several honors, including recognition in Christianity Today for her work as an apologist in the African American community. She is the founder and President of the Jude 3 Project.
Lisa is also a graduate of the University of North Florida with a Bachelor of Science in Communications and Religious Studies, and Liberty University with a Master of Divinity with a focus in Theology.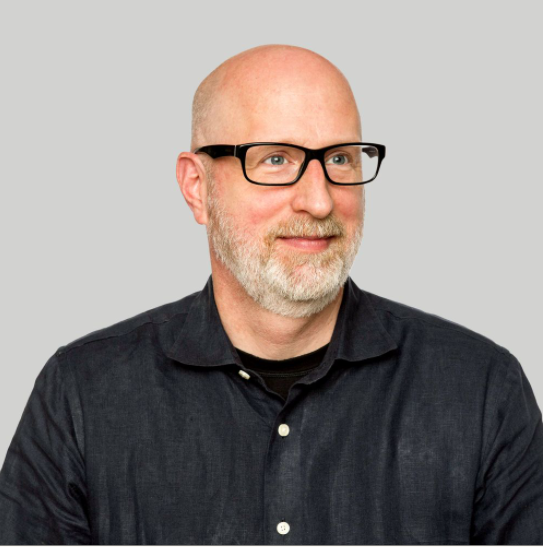 David French
Senior Editor, The Dispatch
Presentation Topic: To kick off Hill day, David French will bring his profound perspective about the value of engaging in the political process as Christians. He will encourage us to partake in civil engagement while remembering who we are - sons and daughters of Jesus Christ. 
David French is a senior editor at The Dispatch and a contributor to The Atlantic. A graduate of Harvard Law School, David was previously a senior writer for National Review and a columnist for Time. He is a former constitutional litigator and a past president of the Foundation for Individual Rights in Education. David is a New York Times bestselling author, and his most recent book, Divided We Fall: America's Secession Threat and How to Restore Our Nation, was released last September. David is a former major in the United States Army Reserve and is a veteran of Operation Iraqi Freedom, where he was awarded the Bronze Star.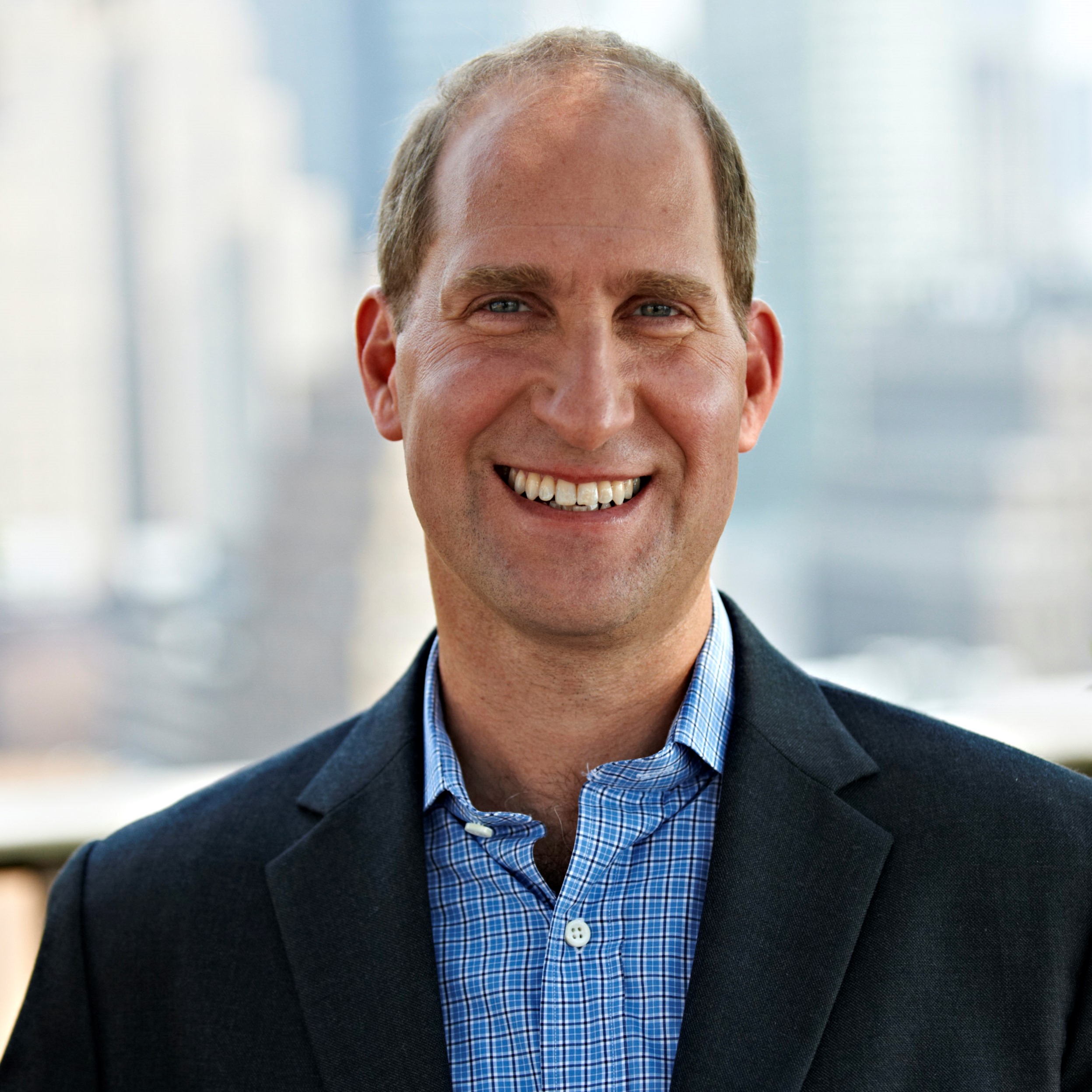 Simon Greer
Founder, Bridging the Gap
Simon Greer
Simon Greer has been involved in social change work for the past 30 years. Greer is the Founder of Bridging the Gap (and a Senior Fellow at Interfaith America), Senior Advisor to One Voice United and curates "courageous conversations" at the Nantucket Project. In all this work he seeks cross lines of difference, identify common good values, and engage a broad cross-section of Americans to help America live up to its promise. He trains others to do the same. He lives in Baltimore with his wife and two children.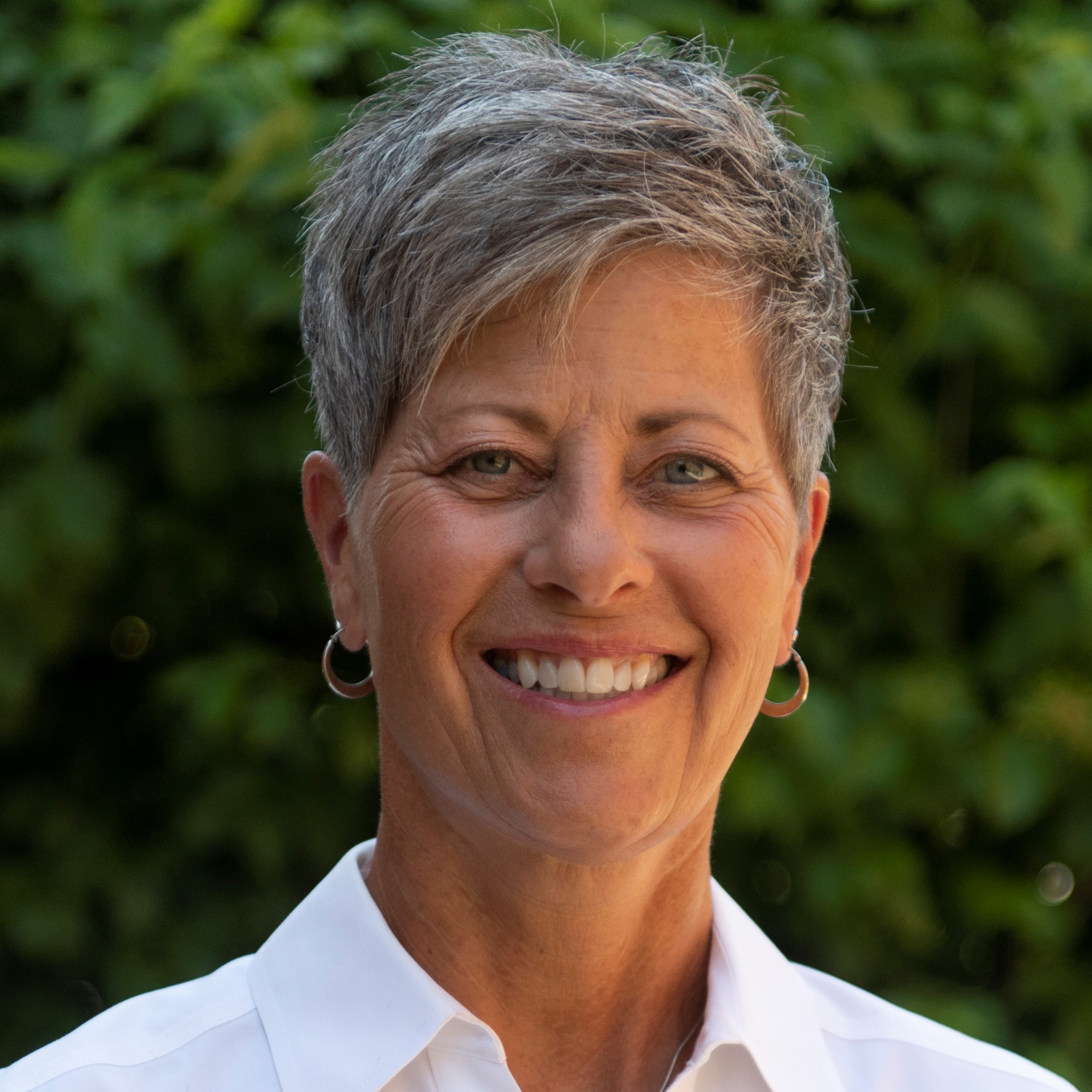 Barb Hoekstra
Professor of Education & Presidential Spouse, Dordt University
Presentation Topic: Barb Hoekstra will be facilitating the presidential spouse program throughout the conference. 
Hoekstra has been serving as a professor of Education at Dordt University for 25 years. Her husband, Erik, became president at Dordt University 10 years ago and they have been serving together ever since. Prior to her work at Dordt, Hoekstra was a middle school science teacher and athletic director. Barb and Erik have four children between the ages of 22 and 26., two married and two eligible bachelors. Hoekstra enjoys traveling to see her kids in South Dakota, Colorado, and California. In her spare time she delights in golfing and reading fiction.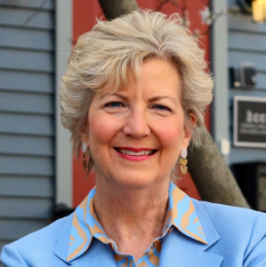 Shirley Hoogstra
President, CCCU
Shirley looks forward to seeing presidents, spouses, sponsors, and guests at this remarkable event.
Shirley Hoogstra became the seventh president of the CCCU in September 2014. In this role, Hoogstra combines her zeal for the rule of law and her passion for Christian higher education as she promotes the value and purpose of high quality, Christ-centered liberal arts education that shapes students who love the Lord with all their heart, soul, and mind. Prior to the Council for Christian Colleges & Universities, Hoogstra served for 15 years as vice president for student life at her alma mater, Calvin University, and spent more than a decade practicing law as a partner at a firm specializing in litigation in New Haven, Connecticut.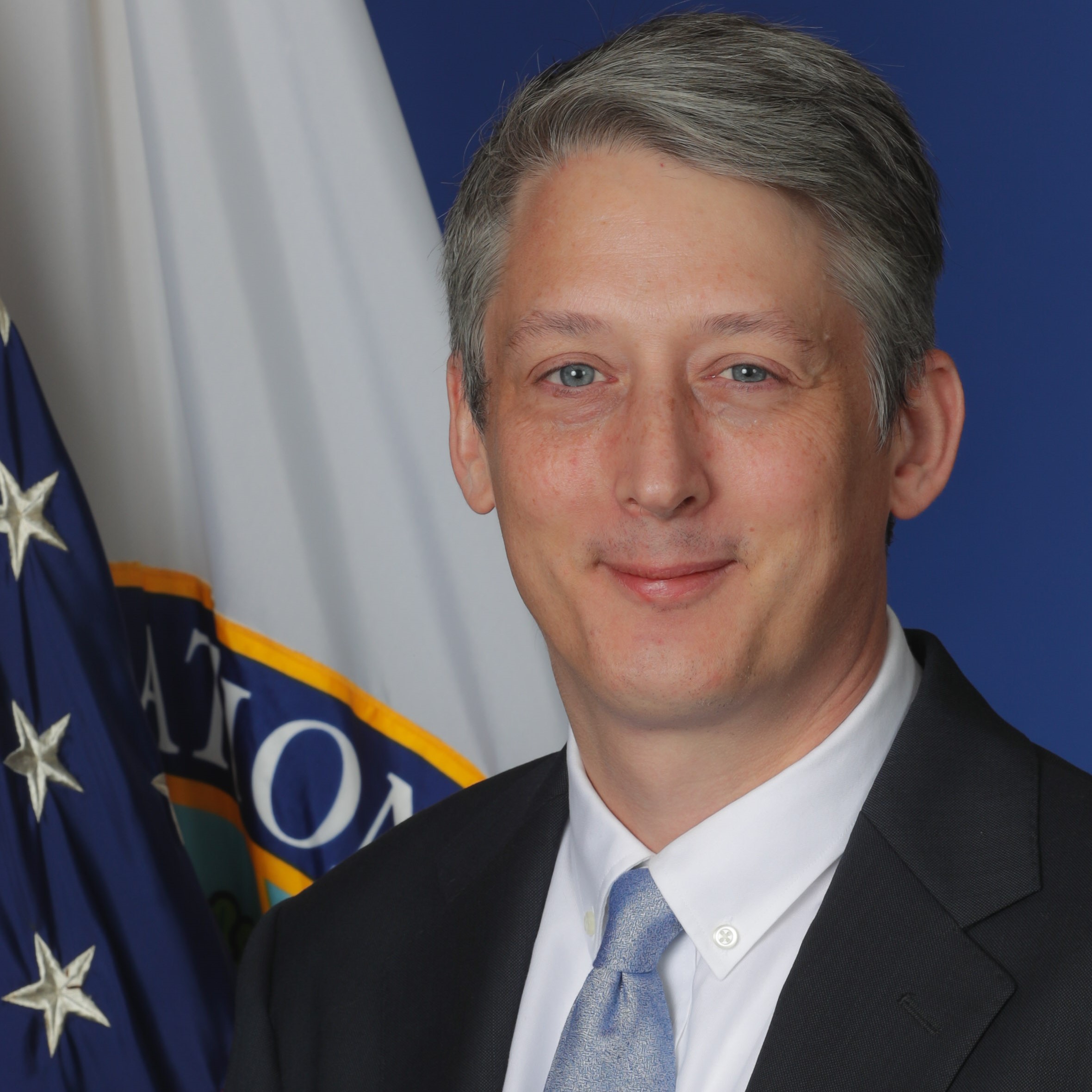 James Kvaal
Under Secretary, U.S. Department of Education
Presentation Topic: Under Secretary James Kvaal will share the perspective of the Department of Education on matters that are crucial for professionals in higher education. 
Kvaal formerly served as the president of the Institute for College Access & Success (TICAS), a research and advocacy nonprofit dedicated to affordability and equity in higher education. TICAS is nationally recognized for its research and policy recommendations on student debt.
Kvaal served in the Obama Administration as the deputy domestic policy adviser at the White House and deputy undersecretary at the U.S. Department of Education. He led efforts to cut student loan monthly payments, hold career colleges accountable for excessive debts, and make community colleges tuition-free. He helped organize the White House Summit on College Opportunity, which featured more than 100 college presidents and other leaders committing to actions to help more students graduate from college. He also has served in senior roles in the U.S. House of Representatives and the U.S. Senate.
Kvaal taught at the University of Michigan's Ford School of Public Policy, and graduated with honors from Stanford University and Harvard Law School.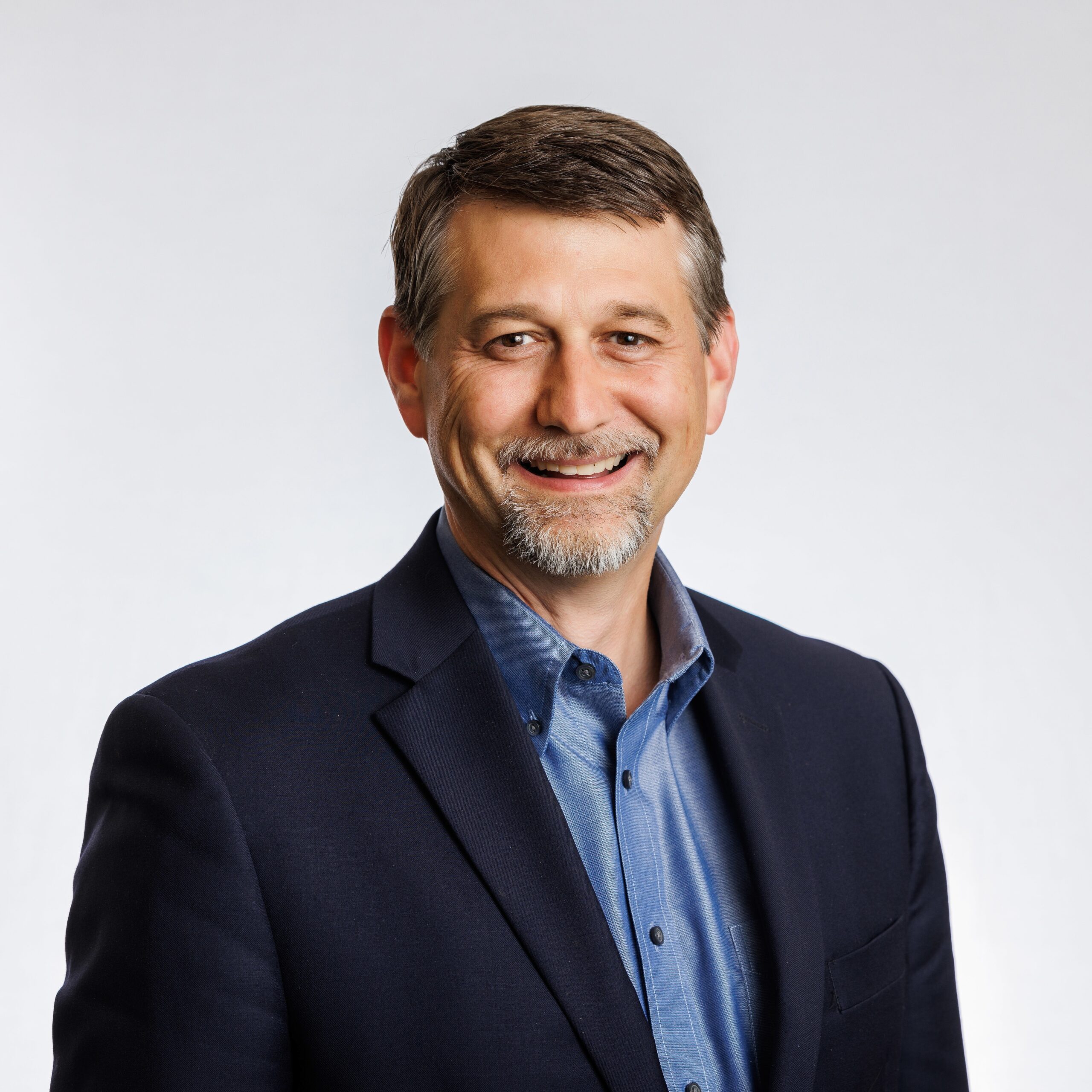 Matt Lucas
President & CEO, Our Daily Bread Ministries
Presentation Topic: Dr. Matthew Lucas, as the CEO of Our Daily Bread Ministries, knows well the decision points and planning involved for leading an organization and producing high-profile stories on African American history. Matt will discuss the organizational challenges and strategy regarding the distribution of the documentary, Juneteenth. He will join panel members Rasool Berry and Lisa Fields. 
Lucas is the president and CEO of Our Daily Bread Ministries, a Christian ministry with 36 locations around the world serving over 150 countries with resources in 58 languages. Prior to taking this role in March 2022, Dr. Lucas was the chancellor at Indiana Wesleyan University-National; Global where he was instrumental in establishing the global education office with partnerships in six countries. He has also served in leadership roles at Corban University where his time as executive vice president/provost yielded improvements in operational efficiency, an acquisition and merger of another academic institution, and launches of new global partnerships and programs. Dr. Lucas is the first Our Daily Bread Ministries president to lead the organization outside of the founding family.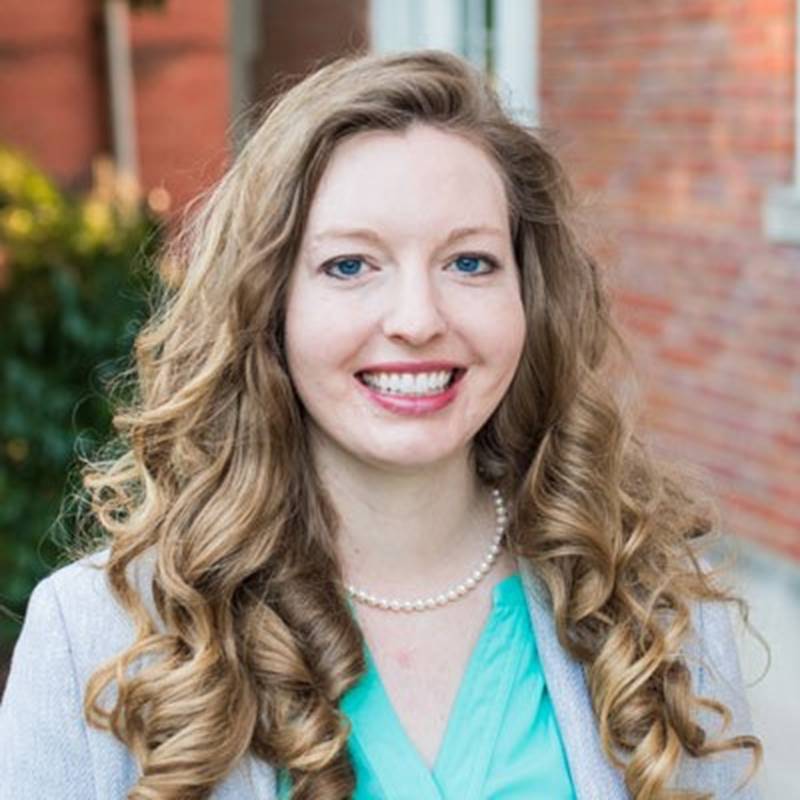 Joy Mosley
Director of Government Relations, CCCU
Joy Mosley will be facilitating a panel on the ministerial exception.
Mosley is the CCCU's senior director of government relations. She graduated from and subsequently worked as the senior human resources partner at Covenant College for over 10 years. She received her MBA from Belhaven University and her J.D. from Emory University. She also worked for Congressman Gary Palmer and the Center for Public Justice before coming to the CCCU.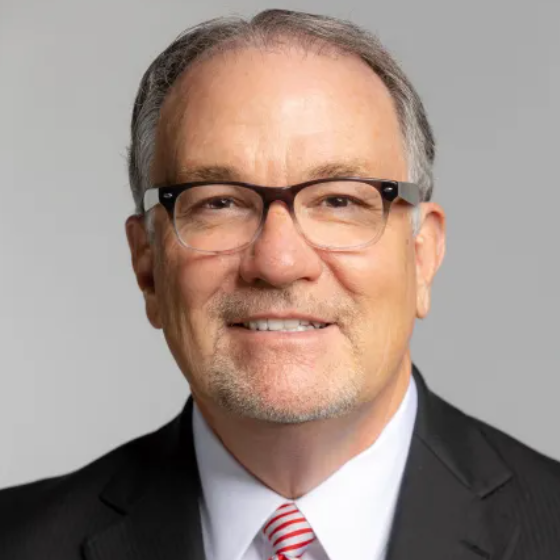 Keith Newman
President, Southern Nazarene University
Presentation Topic: President Keith Newman will start our time together with devotions that focus on the life of scholar and theologian, Eugene Peterson.
Dr. Newman was elected as the President of Southern Nazarene University in March, 2017. Prior to his election he served IWU-Marion as Chancellor, Vice President for University Relations at Mount Vernon Nazarene University, and seventeen years in pastoral ministry in the Church of the Nazarene.
He graduated from Houston Baptist University with a Bachelor of Arts degree and earned a Masters of Ministry from Southern Nazarene University.  His Doctorate of Education is from Spalding University with a concentration in Leadership. 
Married for 39 years, Keith and Carolyn met at the Houston Police Department where she was also a Homicide Division Sergeant.  They have two children: Andy and Alana (both graduates of CCCU schools) and two granddaughters, Avery and Baylin.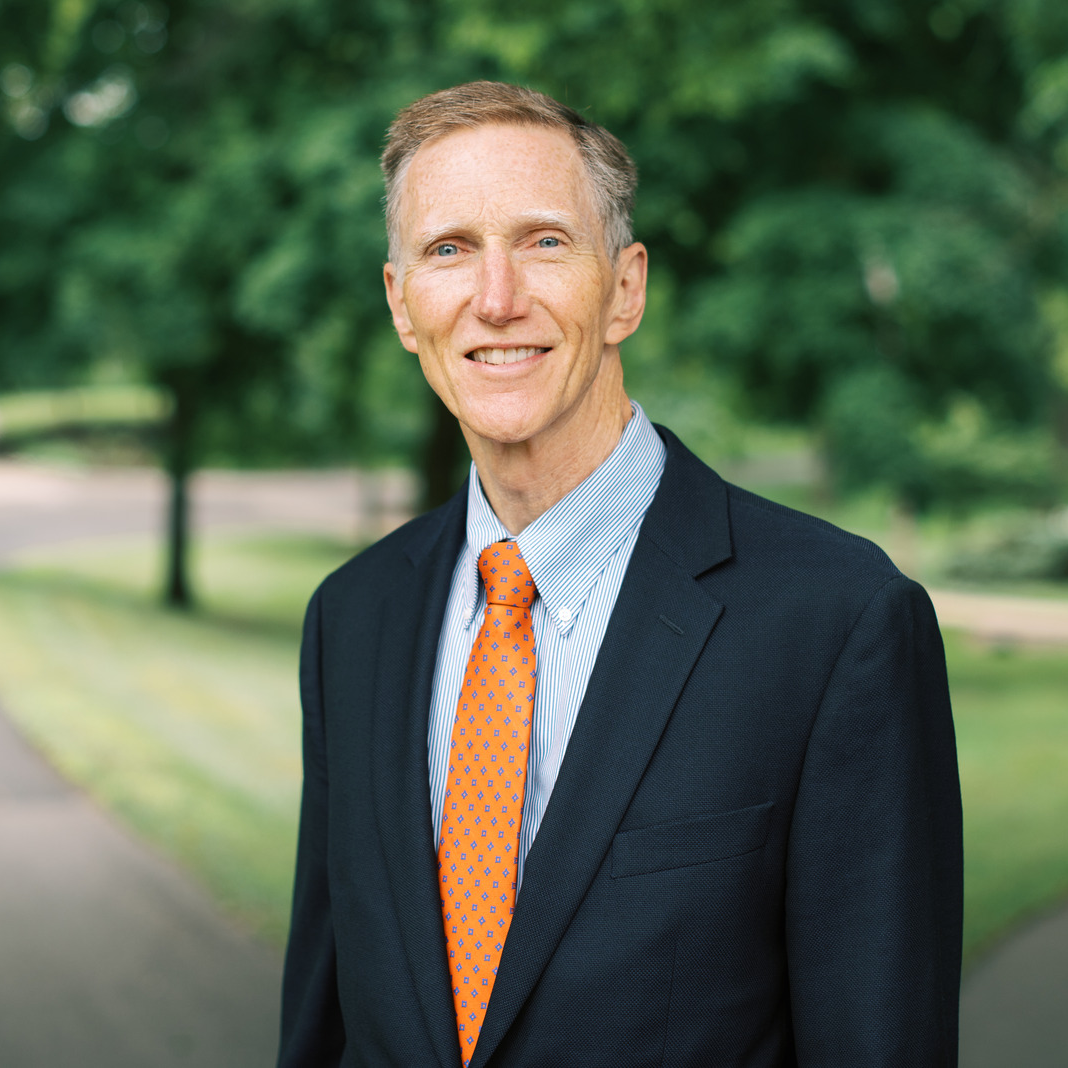 John Pistole
President, Anderson University
John Pistole
Presentation Topic: Dr. John Pistole will shed light on why being a Christian matters in sensitive security situations and how he has navigated his faith in positions of responsibility and authority within the security apparatus of the United States. 
Pistole serves as President of Anderson University (Anderson, Ind.).  He earned his bachelor's degree, cum laude from Anderson University in 1978 and went on to earn a juris doctorate from the Indiana University Robert H. McKinney School of Law before going into practice for two years. Pistole began his career with the FBI in 1983.  In 2010, he was confirmed by the Senate as Administrator of the Transportation Security Administration, retiring in December 2014.  Pistole serves on the national Board of the Council for Christian Colleges and Universities as well as several Advisory boards and not for profit and community organization boards.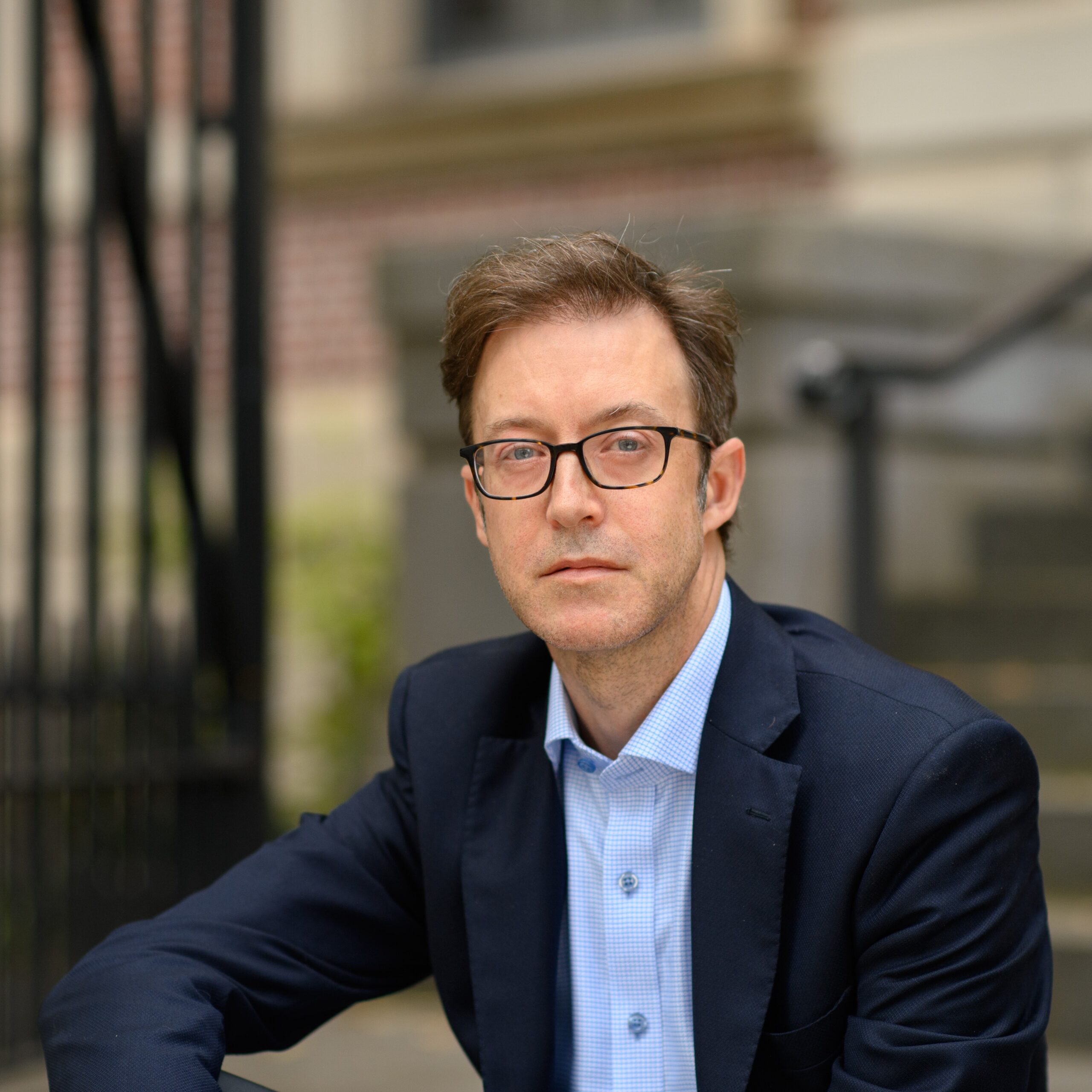 Kermit Roosevelt III
Professor for the Administration of Justice, University of Pennsylvania Carey School of Law
Kermit Roosevelt
Kermit Roosevelt is the David Berger Professor for the Administration of Justice at the University of Pennsylvania Carey School of Law, where he teaches Constitutional Law, Conflict of Laws, and Creative Writing. In addition to numerous law review articles, he has written two novels, Allegiance and In the Shadow of the Law, and two books about the Constitution, The Nation that Never Was and The Myth of Judicial Activism. Before joining the Penn faculty, he clerked for Supreme Court Justice David Souter and practiced appellate litigation with the Chicago office of Mayer, Brown, Rowe & Maw. He is a graduate of Harvard College and Yale Law School.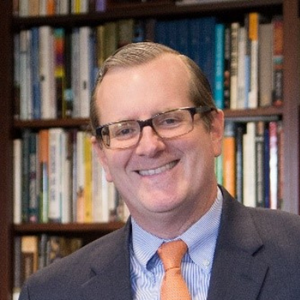 Phil Ryken
President, Wheaton College
Phil Ryken
Philip Ryken is the eighth president of Wheaton College. Following his graduation from Wheaton in 1988, Dr. Ryken earned advanced degrees from Westminster Theological Seminary and the University of Oxford. He preached at Philadelphia's Tenth Presbyterian Church from 1995 until his appointment at Wheaton in 2010.
President Ryken has published more than 50 Bible commentaries and other books including Liberal Arts for the Christian Life and Christian Worldview: A Student's Guide. He serves as a board member for The Gospel Coalition, the National Association of Evangelicals, and the Lausanne Movement. He and his wife Lisa have five children, including two Wheaton students and two Wheaton alumni.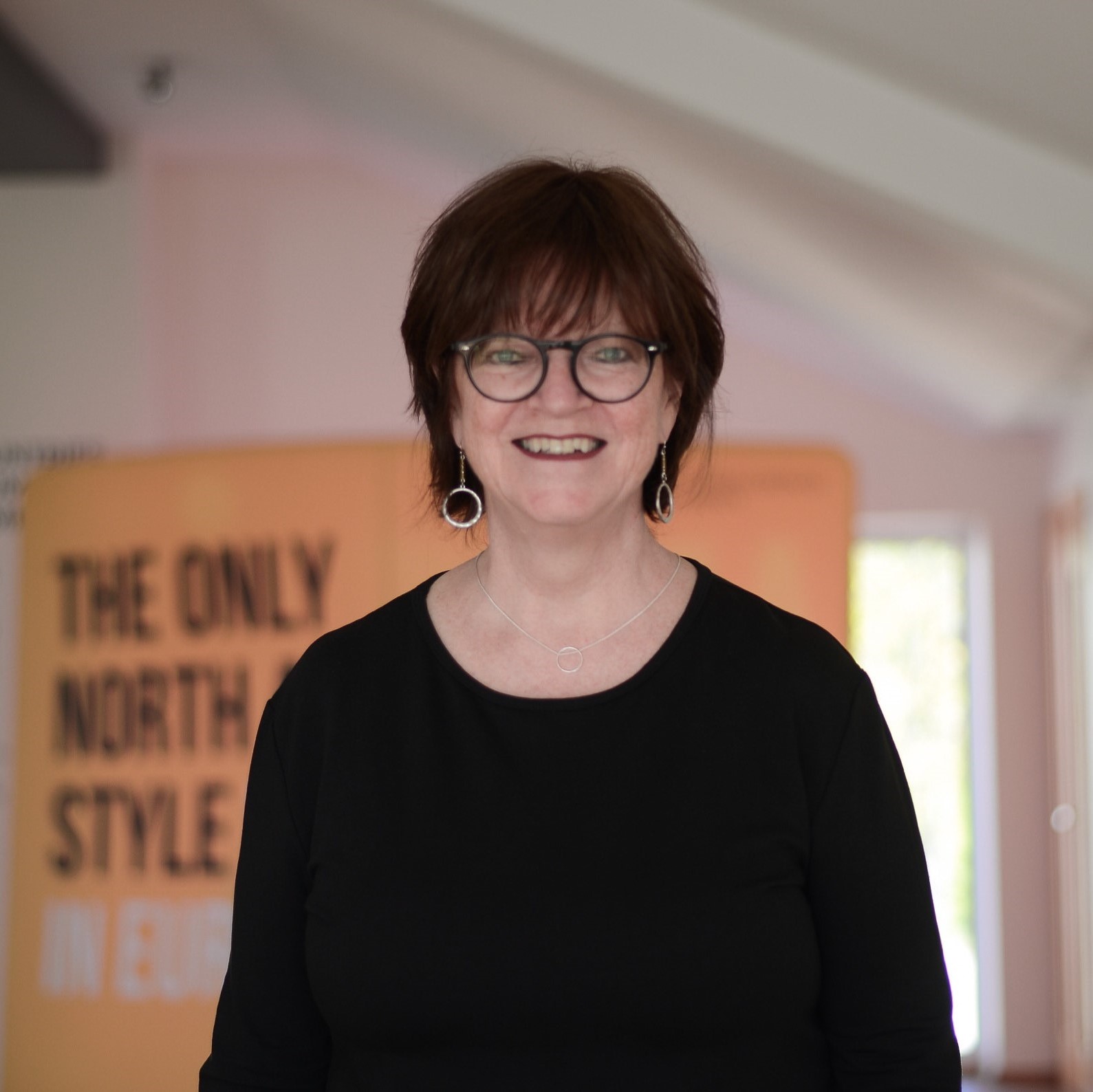 Marlene Wall
President, LCC International University
Marlene Wall
Dr. Marlene Wall is in her 11th year as President of LCC International University in Klaipeda, Lithuania. She has been associated with LCC since it began in 1991, and has seen it grow to a fully accredited Christian liberal arts university with over 750 students from over 65 countries. Marlene is a TCK, born in Uruguay, a citizen of Canada, educated in the U.S., and now in Lithuania for 21 years.
Prior to her appointment as President, Marlene spent 10 years as Academic Vice President at LCC. She is also a teacher trainer, conducting professional development workshops in Eastern Europe, Central Asia and sub-Saharan Africa. Her prior positions include ESL Director of a large public school system and adjunct university teaching in the U.S.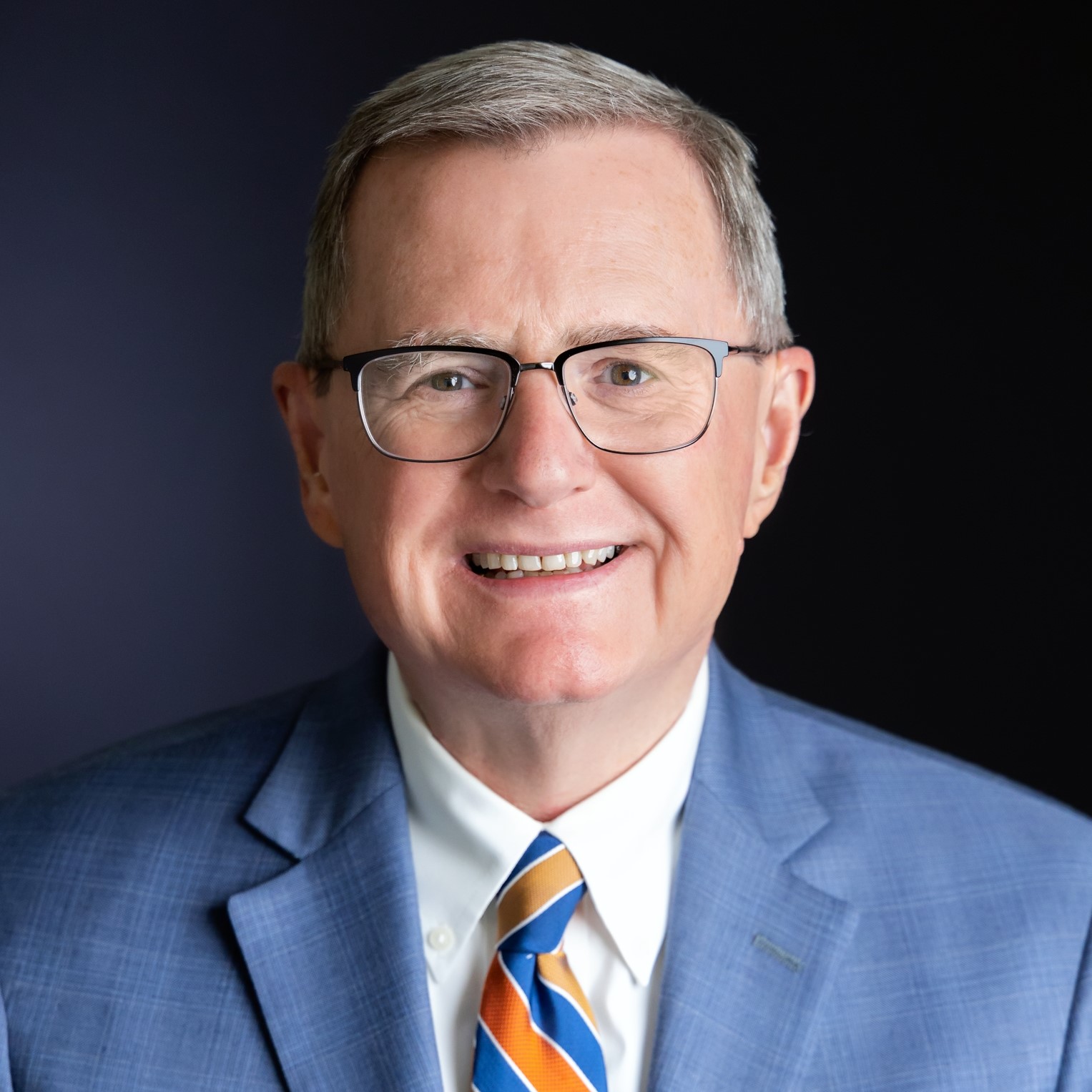 Alexander Whit Whitaker
President, King University
Presentation Topic: President Alexander "Whit" Whitaker will be facilitating a 90 minute session for presidents to talk in small groups about the top issues they are facing on a daily basis.
Whitaker is in his seventh year as president of King University. He serves on the boards of the National Association of Independent Colleges and Universities and the Association of American Presidents in Higher Education and is president of NCAA Division II's Conference Carolinas.
He earned his Juris Doctor from the University of Virginia and a graduate international law degree from Georgetown University. He has graduate theology degrees from Duke University and Trinity School for Ministry in the Pittsburgh area, where he has served for over a decade as trustee. An Anglican, he previously served as chancellor for a large diocese in the Anglican Church of North America. He holds professorial rank at King in law and religion. He is also a trustee of Darlington School in Rome, Ga.
He came to King from Berry College—his undergraduate alma mater—where he was a senior executive for a decade. A retired U.S. Navy captain, he served 25 years as an active-duty Navy judge advocate, with numerous postings worldwide, primarily related to international law and litigation.  
Whit and his wife Maria have three grown children and four grandchildren.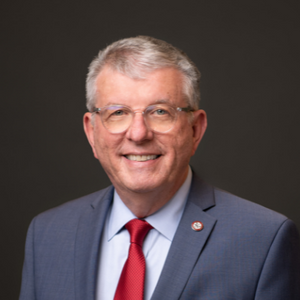 David Wright
President Emeritus, Indiana Wesleyan University
Presentation Topic: CCCU Board president, David Wright, will bringing devotions on Friday morning.
Dr. Wright served as president at Indiana Wesleyan University from 2013 to 2022.  He was provost and chief academic officer for five years prior to his election as president in May 2013. Before coming back to IWU in 2008, he was dean of the School of Theology at Azusa Pacific University. 
Dr. Wright holds the Bachelor of Arts degree in Christian Ministries from Indiana Wesleyan University, the Master of Arts in Biblical Studies from George Fox University, and the Ph.D. in Educational Policy Studies and Evaluation from the University of Kentucky.  He has published three books, Finding Freedom From Fear: A Contemporary Study from the Psalms, Wisdom as a Lifestyle: Building Biblical Life-codes, and How God Makes the World a Better Place: A Wesleyan Primer on Faith, Work, and Economic Transformation.
Dr. Wright was born and raised in the Philippines by missionary parents. David and his wife Helen, have been married since 1977.  They have two adult daughters and four grandchildren.
Program
We have crafted an agenda that allows time for deep conversations & processing around important topics.
Registration & Pricing
Registration for the Presidents Conference is now open! Register and read the terms and conditions below.
Conference Rates
 
Early Bird
(ends 9/23/22)
Regular
(ends 1/13/23)
Full Price
(ends 1/20/23)
CCCU President
 $875
 $975
$1,075
CCCU President Spouse
 $675
 $775
$875
Non-Member
 $1,200
 $1,200
$1,200
 
 
 
 
Hotel & Travel
We look forward to welcoming you and are happy to partner with The Westin in Washington, D.C. to host this event.