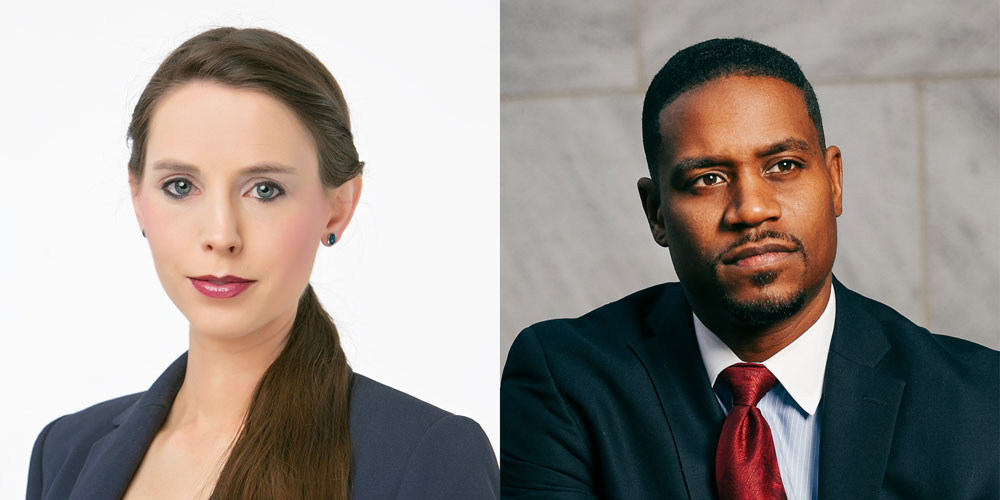 Speakers Announced for 2020 Presidents Conference
WASHINGTON—The Council for Christian Colleges & Universities' 2020 Presidents Conference brings nearly 100 Christian college and university presidents from across the country and around the world to Washington D.C., January 29-31, 2020.
"Christian colleges and universities have a pivotal role to play at this exact moment in history, providing thought leadership in some of the most important and contentious spaces and modeling civic pluralism. At a time when higher education is being called into question, Christian higher education is uniquely equipped to meet the needs of students and produce graduates who are both critical thinkers and committed Christians," shares CCCU President Shirley V. Hoogstra.
"Our annual conference seeks to empower, equip and encourage Christian college and university presidents as they faithfully lead their institutions. We've put together a diverse lineup of influential leaders and policy makers at the cross section of religion, culture, and politics. We'll be diving bravely into important but difficult topics—the sins of slavery and racism that continue to hang over our country and sexual assault on college campuses, both topics that provide us an opportunity as Christian leaders to do better."
This year's conference will take place at The Westin (Washington, D.C.—City Center), with select programming taking place on Capitol Hill. The lineup of plenary speakers includes:
Rachael Denhollander, an attorney, advocate, and author who became known internationally as the first woman to file a police report and speak publicly against USA Gymnastics team doctor Larry Nassar
Diane Auer Jones, Principal Deputy Under Secretary, U.S. Department of Education
Robert S. Eitel, Senior Counselor to the Secretary of Education, U.S. Department of Education
Ben Sasse, S. Senator, Nebraska
Samuel D. Brownback, Ambassador at Large for International Religious Freedom
Justin Giboney, Political Strategist and President, The AND Campaign
Timothy Dalrymple, President & CEO, Christianity Today
Leith Anderson, President Emeritus, National Association of Evangelicals
A panel discussion highlighting the 400th anniversary of the transatlantic slave trade will feature thought leaders including Bishop Claude Alexander, senior pastor of The Park Church; Michael Battle, former U.S. Ambassador to the African Union; David Goatley, Director of the Office of Black Church Studies at Duke University; Bernard E. Powers, Jr., Director of the Center for the Study of Slavery; and Jemar Tisby, co-host of the Pass the Mic podcast.
As part of the conference, Graham Smith, a 2012 graduate of Wheaton College and co-founder of the Times Square Restaurant P.S. Kitchen (which creates jobs for people who were previously incarcerated or homeless and donates 100% of the profits to sustainable charitable work locally and overseas), will receive the 2020 CCCU Young Alumni Award.
Additional award recipients include Leith Anderson, president emeritus of the National Association of Evangelicals, receiving the 2020 John R. Dellenback Global Leadership Award, and Senator Ben Sasse, receiving the 2020 Mark O. Hatfield Leadership Award.
MEDIA: Credentialed media interested in attending any portion of the conference must pre-register by emailing media@cccu.org.
For additional information, please visit cccu.org/2020-presidents-conference/.