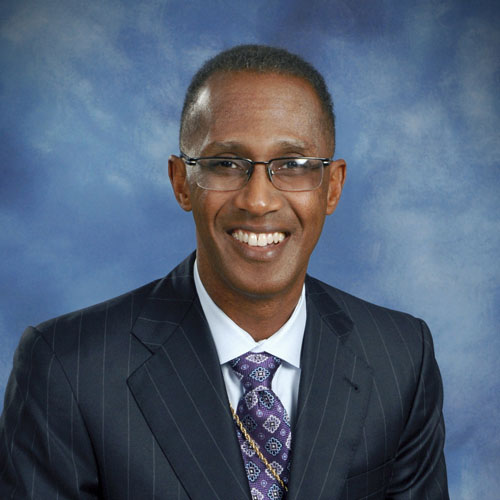 Bishop Claude Alexander
Senior Pastor, The Park Church
Bishop Claude Alexander
For over 39 years, Bishop Claude Alexander has sought to serve God and community. He has served as the Senior Pastor of The Park Church in Charlotte, North Carolina for the past 29 years. Under his leadership, The Park Church has grown from one local congregation of 600 members to a global ministry of thousands with three locations and weekly international reach. A leader among both Christian and civic organizations, Bishop Alexander has worked with government and community officials to address the community's most critical issues. In 2013, Bishop Alexander published his first book, "Necessary Christianity," through which he examines the 'must' statements of and about Jesus Christ within the Gospels. He is married to Dr. Kimberly Nash Alexander and is the proud father of two daughters, Camryn Rene and Carsyn Richelle.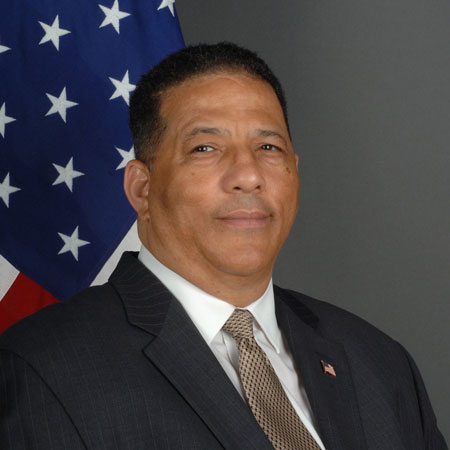 Michael Battle
Former U.S. Ambassador to the African Union
Michael Battle
Now Retired, Ambassador Battle has had a long and blessed career
having served in most every level of academia from instructor in
philosophy and religion, university chaplain, associate vice president,
vice president, executive vice president/provost, to president of a major
theological seminary. His non-academic work included 20 Years as a U.S.
Army Reserve Chaplain, retiring with the rank of Lieutenant Colonel. His
continued service to the nation included serving as U.S. Ambassador to
the African Union and U.S. Representative to the United Nations
Economic Commission for Africa, and Senior Advisor to the State
Department for the U.S./Africa Leaders Summit hosted by President
Obama.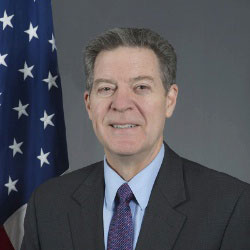 Samuel D. Brownback
Ambassador at Large for International Religious Freedom
Samuel D. Brownback
Sam Brownback was sworn in as Ambassador at Large for International Religious Freedom on February 1, 2018. He served as Governor of Kansas from 2011 to 2018. Previously he served as a U.S. Senator (1996-2011) and a U.S. Representative in the House of Representatives (1995-1996) from Kansas. While a member of the Senate, he worked actively on the issue of religious freedom in multiple countries and was a key sponsor of the International Religious Freedom Act of 1998. He also served as Kansas Secretary of Agriculture (1986-1993) and was a White House Fellow in the Office of the U.S. Trade Representative (1990-1991). Prior to his public service, Ambassador Brownback was a private attorney in Kansas and taught agricultural law at Kansas State University, co-authoring two books on the subject. He earned a B.S. from Kansas State University and a J.D. from the University of Kansas.
Timothy Dalrymple
President & CEO, Christianity Today
Timothy Dalrymple
Timothy Dalrymple serves as president and CEO of Christianity Today. A national champion gymnast, he went to Stanford University where he suffered a broken neck his sophomore year. Then followed years in academia, at Stanford, Princeton Theological Seminary, and Harvard's Graduate School of Arts and Sciences, where he made suffering a key theme of his research and teaching in modern western religious thought. Dalrymple helped launch Patheos.com and pioneered many of the techniques that led Patheos to become the world's largest platform for multi-religious conversation. In 2013, Dalrymple founded Polymath, a creative agency that serves businesses and nonprofits serving the world, which he led until May 2019, when he joined Christianity Today.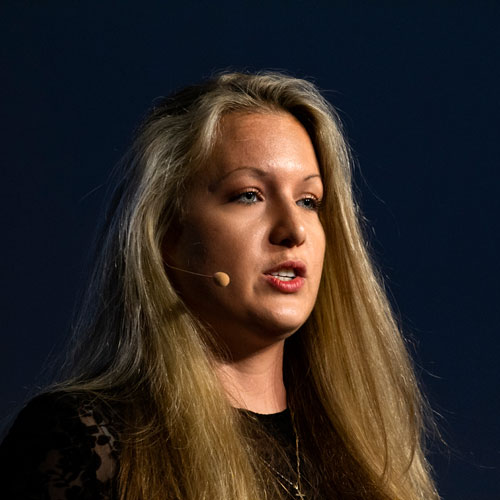 Kristen Davis
Assistant Professor of Apologetics, Houston Baptist University
Kristen Davis
Kristen Davis is an assistant professor of apologetics at Houston Baptist University and the founder of DoubtLess Faith Ministries. She speaks internationally; is an associate of Associates for Biblical Research; and is an adjunct professor of ethics and New Testament at Southeastern University's Jacksonville campus. She graduated Summa Cum Laude from Liberty University with a Bachelor of Science in religion. She has a Masters of Arts in Christian apologetics (highest honors) from Biola University and is working on a Ph.D. in philosophy of religion at Southern Evangelical Seminary. She is also the director of systems integration for a division of a financial tech company. She studied world religions in India and biblical archaeology in Israel and her passion is to defend the truth of Christianity through the use of both philosophy and archaeology.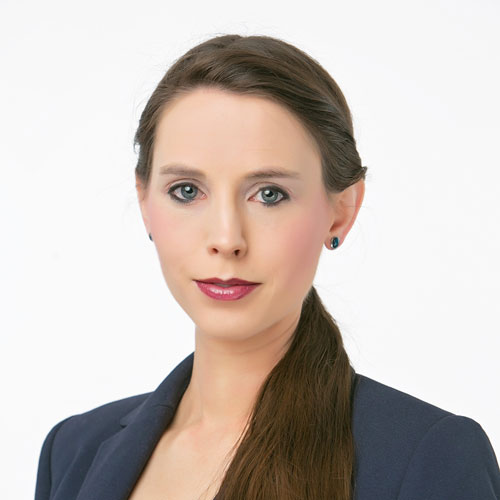 Rachael Denhollander
Attorney, Advocate, & Author
Rachael Denhollander
Rachael Denhollander is an attorney, advocate, author, and educator who became known internationally as the first woman to file a police report and speak publicly against USA Gymnastics team doctor Larry Nassar, one of the most prolific sexual abusers in recorded history. As a result of her activism, over 250 women came forward as survivors of Nassar's abuse, leading to his life imprisonment. Rachael was named one of TIME Magazine's "100 Most Influential People in the World" and one of Glamour Magazine's "Women of the Year" in 2018. Additionally, she received the "Inspiration of the Year" award from Sports Illustrated and was a joint recipient of ESPN's "Arthur Ashe Courage Award." She regularly appears in national and international media, and is a New York Times and Vox op-ed contributor.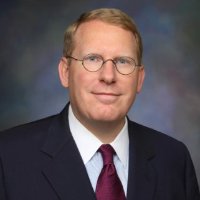 Robert S. Eitel
Senior Counselor to the Secretary of Education, U.S. Department of Education
Robert S. Eitel
Robert S. Eitel serves as Senior Counselor to the Secretary of Education and Regulatory Reform Officer of the U.S. Department of Education. Prior to joining the Department, Mr. Eitel was vice president for regulatory compliance matters for several postsecondary institutions. Before that service, he practiced law in Washington, D.C. at Talbert & Eitel, PLLC, a boutique education law firm.  From 2005-09, Mr. Eitel served as Deputy General Counsel of the U.S. Department of Education. Before moving his family to Virginia to join the Department in the wake of Hurricane Katrina, he was in private practice in New Orleans, litigating commercial, employment, tort, and bankruptcy cases in Louisiana, Texas, and Mississippi.  He earned his A.B. from Georgetown University and his law degree from Tulane University Law School.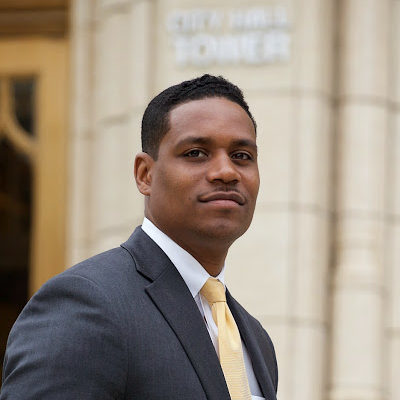 Justin Giboney
President, The AND Campaign
Justin Giboney
Justin Giboney is an attorney and political strategist in Atlanta, GA. Mr. Giboney has managed successful campaigns for elected officials in the state and referendums relating to the city's transportation and water infrastructure. In 2012 and 2016, Georgia's 5th congressional district elected him as a delegate for the Democratic National Convention and he served as the co-chair of Obama for America's Gen44-Atlanta initiative. A former Vanderbilt University football player and law student, Justin served on the Urban League of Greater Atlanta Board of Directors. Additionally, Justin has participated in LEAD Atlanta, Outstanding Atlanta and the Georgia Bar Association's Leadership Academy. He's written op-eds for publications such as The Hill and Christianity Today.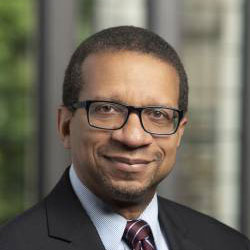 David Goatley
Director of the Office of Black Church Studies, Duke University
David Goatley
Professor Goatley is a constructive theologian whose scholarship and practice is at the intersection of missiology, theology, and leadership strategy. A globally recognized missiologist, he emphasizes cross-cultural experiential learning with indigenous communities to deepen understanding, broaden horizons, and strengthen Christian discipleship and leadership formation. He is ordained in the National Baptist Convention, USA, and serves in leadership capacities with the NAACP, Lott Carey Baptist Foreign Mission Society, and the Baptist World Alliance and the World Council of Churches. In addition to articles, essays, and book chapters, Goatley is editor of Black Religion, Black Theology: Collected Essays of J. Deotis Roberts (2003) and authored Were You There? Godforsakenness in Slave Religion (1996, 2007), A Divine Assignment: The Missiology of Wendell Clay Somerville (2010), and Missions Is Essential (2011).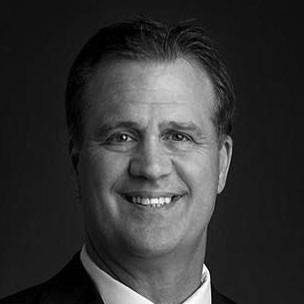 Scott Hagan
President, North Central University
Scott Hagan
Scott Hagan, M.A., is the seventh president of North Central University. He began this role in June 2017, following a highly successful career as a church planter and pastor. He is author of six books and more than 60 articles on leadership, influence, and biblical application. Hagan is currently completing his Ph.D. in Leadership Studies at Gonzaga University. He lives in Minneapolis with his wife, Karen. The Hagans have four married children and nine grandchildren.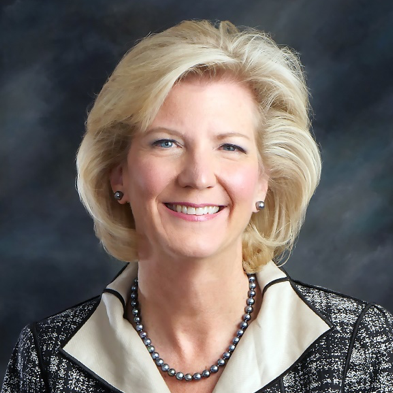 Shirley Hoogstra
President, Council for Christian Colleges & Universities
Shirley Hoogstra
Shirley V. Hoogstra became the seventh president of the Council for Christian Colleges & Universities in September 2014. In this role, Hoogstra combines her zeal for the rule of law and her passion for Christian higher education as she promotes the value and purpose of high quality, Christ-centered liberal arts education that shapes the heart, soul and mind.
Prior to the CCCU, Hoogstra served for 15 years as vice president for student life at her alma mater, Calvin College. She also spent more than a decade practicing law as a partner at a firm specializing in litigation in New Haven, Connecticut. She has served on the boards of several community organizations and schools, including the New Haven County Bar Association and Calvin College. She earned a bachelor's in education at Calvin and a Juris Doctor, with honors, from the University of Connecticut School of Law.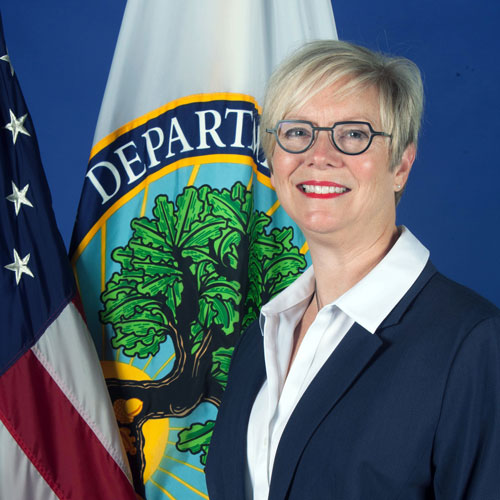 Diane Auer Jones
Principal Deputy Under Secretary, U.S. Department of Education
Diane Auer Jones
Diane Auer Jones is the principal deputy under secretary, delegated the duties of the under secretary and assistant secretary for post-secondary education at the U.S. Department of Education. Jones spent the first 10 years of her career serving as a biology professor at the Community College of Baltimore County, and later working at Princeton University and Career Education Corporation. She also has an extensive background in science and education policy, having worked for the National Science Foundation, the U.S. House of Representatives Committee on Science, and the White House Office of Science and Technology Policy. She served as the assistant secretary for postsecondary education at the Department of Education during the George W. Bush administration. Prior to rejoining the Department of Education, she served as a senior policy advisor to the Secretary of Labor and focused on workforce development issues.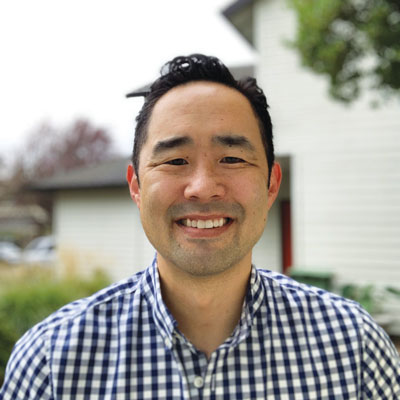 Roger Nam
Dean, Portland Seminary
Roger Nam
Roger Nam serves as the dean of Portland Seminary and professor of biblical studies. He is the author of Portrayals of Exchange in the Book of Kings and the forthcoming book The Theology of the Books of Ezra and Nehemiah. He is presently working on a commentary on Ezra-Nehemiah for the Old Testament Library and co-editing The Oxford Handbook for Wealth and Poverty in the Biblical World. He is a contributor to Working Preacher and a frequent collaborator with the Wabash Center for Teaching and Learning. Nam, who holds a Ph.D. from UCLA, previously worked as a pastor in Seoul, Korea, and as a financial analyst in the Silicon Valley.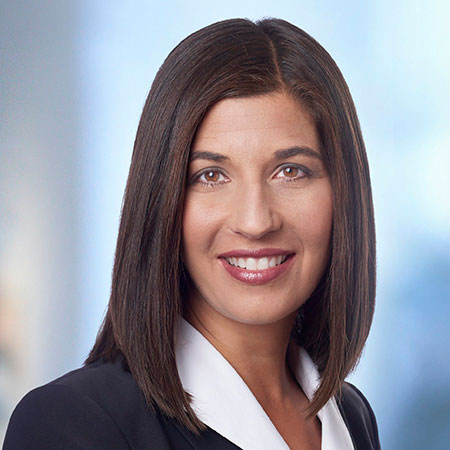 Kathryn Nash
Principal, Gray Plant Mooty
Kathryn Nash
Kathryn Nash is a principal at Gray Plant Mooty, chair of its Labor, Employment, and Higher Education Practice Group, and one of the founders of trainED. Kathryn provides practical advice and preventative training to businesses and higher education institutions on a wide range of topics, including harassment and nondiscrimination, ADA, Title IX, VAWA, Clery Act, student affairs, faculty issues, affirmative action, wage and hour, employee management, and social media. Kathryn also has extensive experience conducting investigations and compliance audits on behalf of institutions in the areas of sexual misconduct, hazing, Clery, Title IX, Title IV, and data breaches. To date, Kathryn has provided training to students, faculty, staff, administrators, and other key personnel from over 200 higher education institutions located in nearly all 50 states.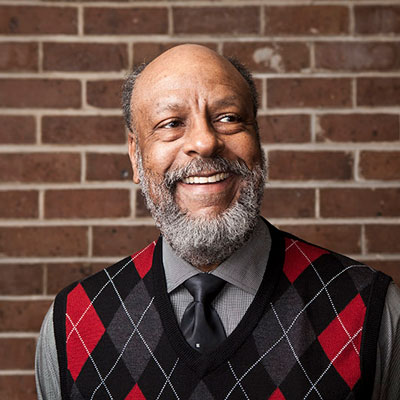 Bernard E. Powers Jr.
Director, Center for the Study of Slavery
Bernard E. Powers Jr.
Dr. Bernard E. Powers Jr. is emeritus professor of American history at the College of Charleston, director of its Center for the Study of Slavery in Charleston, and interim CEO for Charleston's International African American Museum. Powers has appeared in PBS films, including The African Americans: Many Rivers to Cross. His book, Black Charlestonians: A Social History 1822-1885, won a Choice Outstanding Academic Book Award.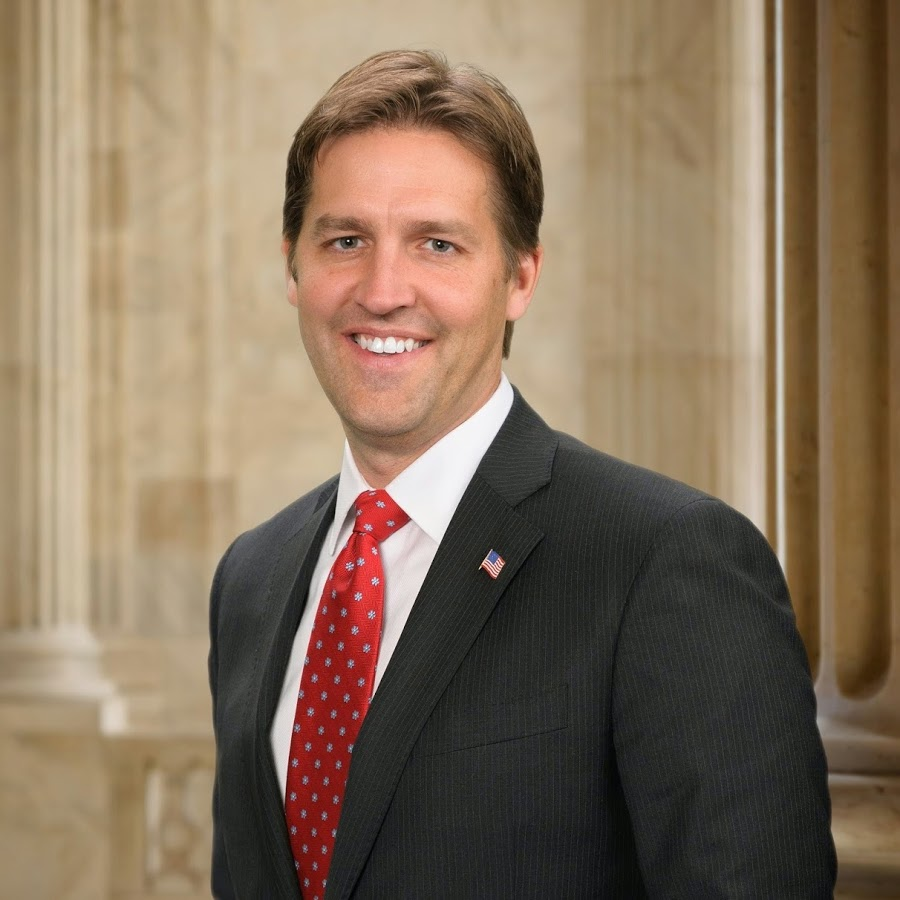 Ben Sasse
U.S. Senator, Nebraska
Ben Sasse
Ben Sasse is a fifth-generation Nebraskan with the honor of representing the Cornhusker state in the U.S. Senate, where he is a member of the intelligence, judiciary, and banking committees. Before being elected, Sasse spent five years as president of Midland University. The 130-year-old Lutheran college in Sasse's hometown was on the verge of bankruptcy when he arrived, but became one of the nation's fastest-growing schools just three years later. He is the author of The Vanishing American Adult and Them: Why We Hate Each Other – and How to Heal. He holds degrees from Harvard University and Yale University.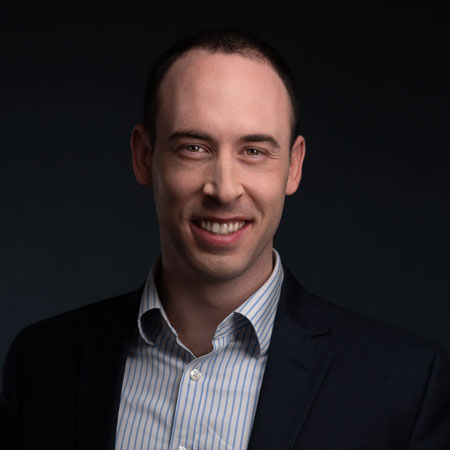 Andrew Schuman
Executive Director, The Veritas Forum
Andrew Schuman
Andrew Schuman serves as the executive director of The Veritas Forum, where he is responsible for leading Veritas into its next season of growth and effectiveness. Previously, Andrew served as the director of Veritas Labs, where he launched and scaled new programming to extend and deepen Veritas' mission across university life. Prior to Veritas, Andrew founded the award-winning Dartmouth Apologia publication, the Augustine Collective network of Christian thought journals, and the Eleazar Wheelock Society at Dartmouth College. He also helped to launch the Life Worth Living initiative at the Yale Center for Faith and Culture. Andrew received an M.B.A. in Nonprofit Management and an M.A.R. in History of Christianity from Yale University. He and his wife Caitlin and their son Benjamin live in Somerville, MA.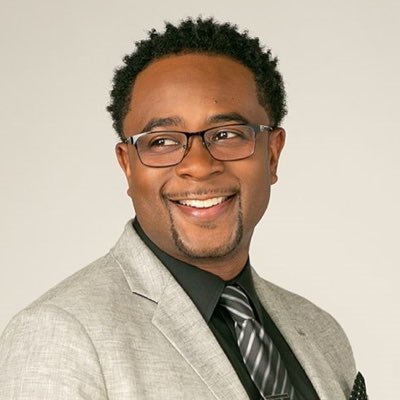 Jemar Tisby
Executive Director, The Witness Foundation