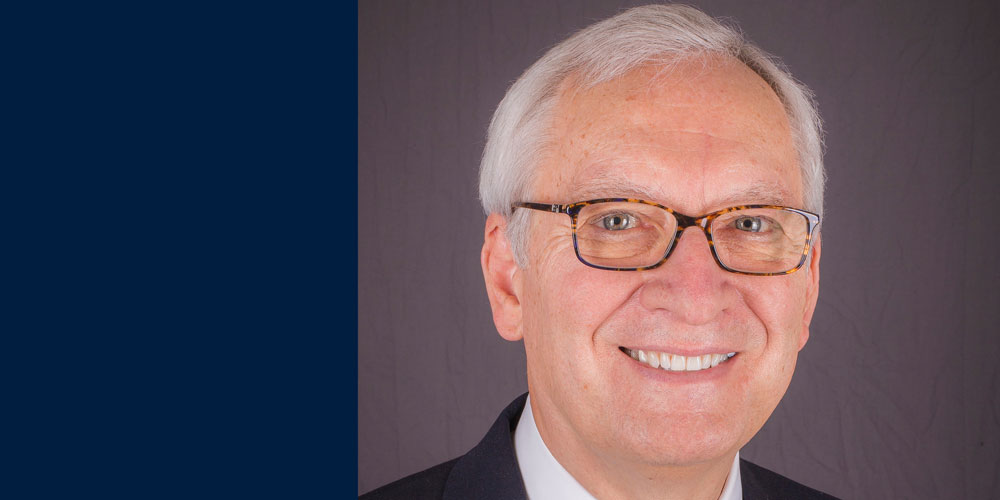 Leith Anderson to Receive Dellenback Global Leadership Award
WASHINGTON – The Council for Christian Colleges & Universities (CCCU) is pleased to announce that Leith Anderson, president emeritus of the National Association of Evangelicals, has been named the recipient of the 2020 John R. Dellenback Global Leadership Award. The award will be presented the evening of Wednesday, January 29, 2020 as part of the CCCU's annual Presidents Conference in Washington, D.C.
The CCCU's Dellenback Global Leadership Award is presented to individuals who have made outstanding contributions to Christian higher education through scholarship, writing, and public influence. The award was established in 2006 to honor the late John R. Dellenback, former U.S. Congressman from Oregon and former president of the CCCU (1977-1988). Previous award recipients include David Dockery, Os Guinness, Alister McGrath, Miroslav Volf, Karen A. Longman, and Robert and Alice Evans.
"The CCCU represents 35 different denominations, the majority of whom belong to the National Association of Evangelicals," shares CCCU President Shirley V. Hoogstra. "Leith has long supported Christian colleges and universities, both directly and through strong denominational relationships. He is a true bridge builder and is known as someone who willingly shares his expansive networks and wisdom with others so they may advance the cause of Christ to which they are assigned. Throughout his career, Leith has been a prominent voice for loving God and loving your neighbor, whether he was a guest of Pope Benedict, Prince Charles, or the Prime Minister of Israel."
From 2006 to 2019, Anderson served faithfully as the president of the National Association of Evangelicals (NAE), which serves to empower church leaders, ministries and churches throughout the nation, representing over 45,000 local churches from 40 different denominations. Prior to his role at the NAE, Anderson served as the senior pastor of Wooddale Church in Eden Prairie, Minnesota for 35 years. Anderson regularly teaches in seminaries, addresses evangelical concerns with elected officials, and provides theological commentary to national news outlets. Anderson served for two years under President Barack Obama on the President's Advisory Council on Faith-Based and Neighborhood Partnerships. He has been published in many periodicals and has written over 20 books including Leadership That Works, which was named one of Christianity Today's top ten books of the year in 2000. As a scholar, Anderson received a Doctorate in Ministry degree from Fuller Theological Seminary; is a graduate of Moody Bible Institute, Bradley University, and Denver Seminary; and holds honorary doctorates from Cornerstone University, Eastern University, and Moody Bible Institute.
Anderson speaks frequently at conferences, colleges, seminaries, and churches across the U.S. (in 49 states) and around the world, traveling to 90 countries and all seven continents. He has preached at churches in Kenya, Romania, Russia, Japan, Canada, Honduras, Australia, New Zealand, and Mexico and has spoken at numerous international conferences, including Wycliffe Bible Translators in Colombia, the Baptist General Conference in Japan, the Vatican Pontifical Academy of Science, and for European evangelical leaders in Cyprus
"The Council for Christian Colleges & Universities has been and continues to be the leading voice of Christian higher education, dating back to the CCCU leadership of John Dellenback and before," shares Leith Anderson. "I am honored and grateful to receive the Dellenback Global Leadership Award from the CCCU and the many schools represented."
All media inquiries regarding the 2020 Presidents Conference should be directed to media@cccu.org.