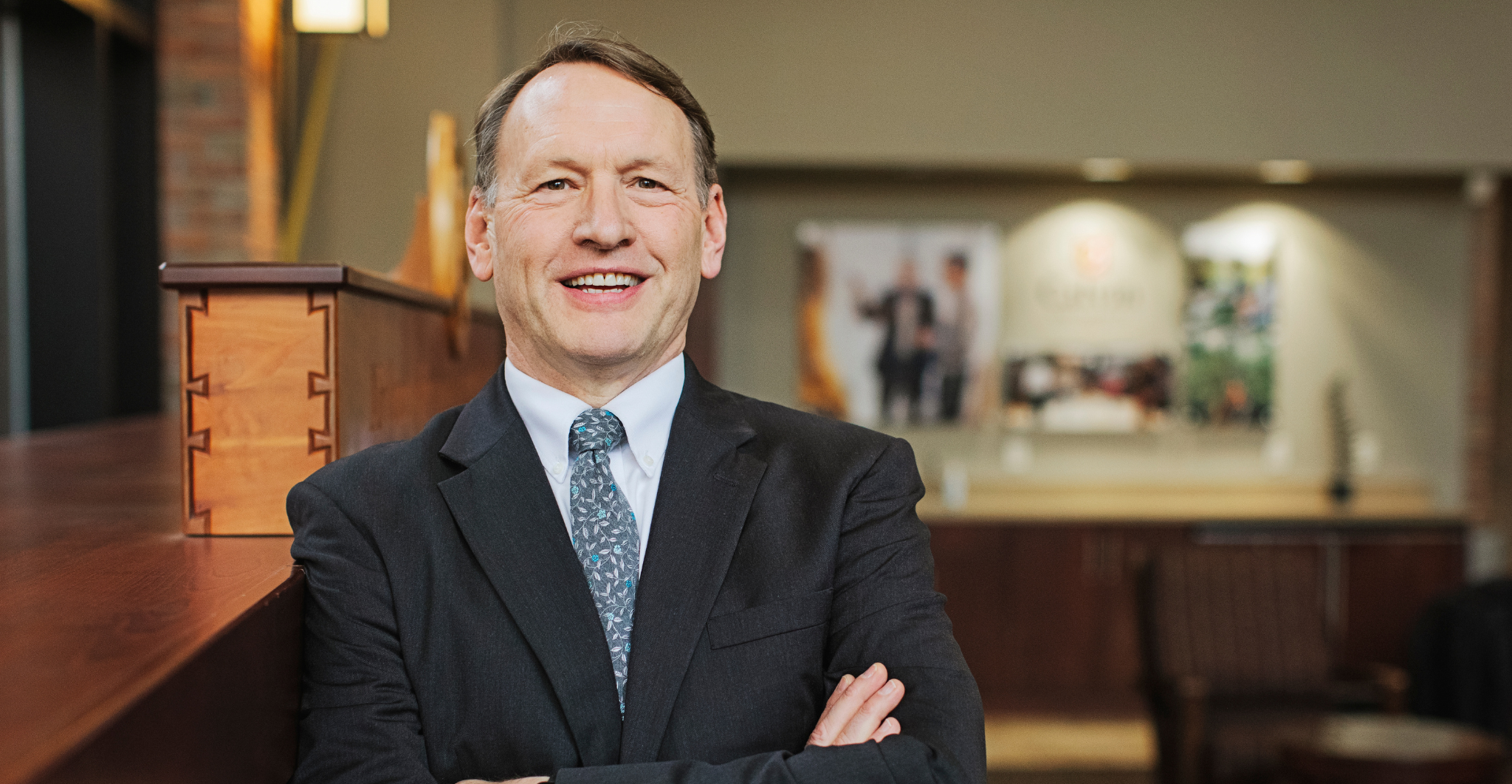 CCCU Names Director in Residence of the American Studies Program
(WASHINGTON, D.C.) – The Council for Christian Colleges & Universities announced Dr. Doug Koopman as Director in Residence of the American Studies Program. With a unique combination of teaching, writing, and working in politics and government, Koopman joins the CCCU to direct the Washington, D.C.-based American Studies Program (ASP).
As Director in Residence of ASP, Koopman will oversee the building complex as well as additional staff and students while living on-site. Koopman will have overall responsibility for curriculum, student development and co-curricular experiences, ASP personnel, admissions and alumni. The traditional academic classes and programs in the spring and fall semesters will retain their current structure with enhancements and additions possible as opportunities may arise.
Koopman joins the CCCU following his career as professor of political science at Calvin University in Grand Rapids, MI, where he has earned awards for innovative classroom teaching. His specialties are American political institutions, practical politics and religion in American politics. Doug joined the Calvin faculty in 1995 after working in national politics on Capitol Hill. He helped shape Calvin's own D.C. semester and has helped start or reshape college student and service programs in areas of leadership, social research and political science. He has previously served the CCCU as Special Advisor for Strategic Communications and Public Affairs and spent a sabbatical with the CCCU as a Public Policy Fellow.
"We are excited to welcome Doug to the Director in Residence of the American Studies Program. Doug's experience in D.C. on Capitol Hill and beyond, his many years of teaching at CCCU institutions, and his passion for helping student live their faith in the public square will serve the CCCU and ASP students well in the year ahead," said CCCU Senior Director of Educational Programs Don DeGraaf.
"I look forward to sharing a great learning experience with students on the ASP semesters at a critical time for American politics and public life," said incoming Director in Residence of ASP Doug Koopman. "Thoughtful Christians can make a positive difference. With confidence and humility, we can both state our views and build bridges of respect and care to engage well with persons of different political views. The ASP semester courses in public policy and civil discourse are perfect vehicles for students to be 'civility engineers,' building bridges anchored in conviction and strong enough to support connecting with other views. I am excited to return again to the city that shaped my calling to integrate Christian faith and public life. I'm excited to keep doing this, and now to help today's students toward their own integrations in a setting that's so familiar to me."
Dr. Doug Koopman obtained a BA in mathematics from Hope College. A year after graduation and just married, in 1980 he and his wife Gayle Boss moved to Washington, D.C. From then until 1995, he was a staff person in various personal, committee, and leadership offices in the U.S. Congress. Concurrently, Koopman first earned an MTS from Wesley Seminary and then a Ph.D. in American Government from The Catholic University of America. He and Gayle have two adult sons and an aging Pembroke Welsh corgi, Josie.
About CCCU
The Council for Christian Colleges & Universities is a higher education association of more than 185 Christian institutions around the world. Since 1976, the CCCU has served as the leading national voice of Christian higher education. With campuses across the globe, including more than 150 in the U.S. and Canada and more than 30 from an additional 19 countries, CCCU institutions are accredited, comprehensive colleges and universities whose missions are Christ- centered and rooted in the historic Christian faith. Most also have curricula rooted in the arts and sciences. The CCCU's mission is to advance the cause of Christ-centered higher education and to help our institutions transform lives by faithfully relating scholarship and service to biblical truth.