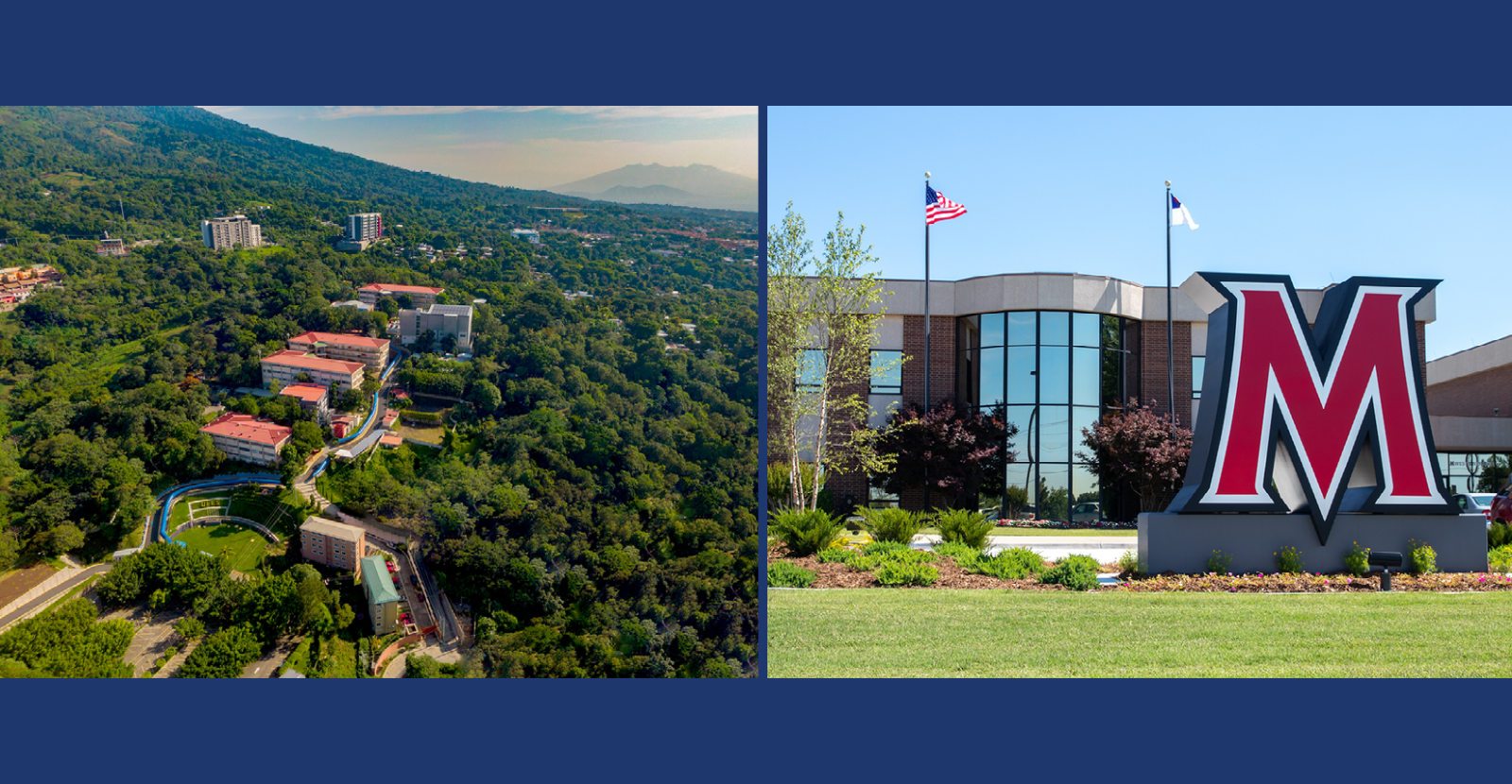 CCCU Welcomes New Members from El Salvador and Oklahoma
WASHINGTON — The Council for Christian Colleges & Universities (CCCU) welcomes two new members to its growing network of Christian colleges and universities across the globe.
Universidad Evangelica de El Salvador is an international member and the first CCCU member in Central America. UEES joins over 30 other international CCCU members from an additional 20 countries. With a faculty and staff of 113, Universidad Evangelica de El Salvador is one of the top private universities in San Salvador, El Salvador.
Mid-America Christian University, located in Oklahoma City, OK, becomes the fifth member institution from Oklahoma. MACU is a private, accredited, faith-based university that balances career exploration, efficient degree completion.
"It is exciting to see God at work in Christian higher education, especially in places rich with cultural diversity like we see in El Salvador and Oklahoma," said CCCU President Shirley Hoogstra. "This is a great time to join the movement for Christ-centered higher education and we're thrilled to welcome both new members."
These institutions join more than 185 Christian others around the globe, including more than 150 in the U.S. and Canada that comprise the CCCU. Each institution benefits from CCCU membership in a variety of ways, such as professional development, legislative advocacy, peer groups, best practice updates.
"Mid-America Christian University is honored to join the CCCU. Our vision at MACU is to prepare students to do greater things for God and his Kingdom, so our Christian values are at the core of who we are and everything that we do," said President Phil Greenwald, who participated in the 2023 CCCU Presidents Conference in Washington, D.C. "We are deeply engaged in providing young men and women with a Christ-centered higher education that will empower them to follow God's calling for their life. As a member of the CCCU, we look forward to collaborating with Christian institutions across the world in our commitment to train leaders for ministry in the church and the community.  We are grateful for the work of the CCCU in advocacy, faculty development, student engagement and encouraging innovation for the future."
"Please receive fraternal greetings from the Universidad Evangélica de El Salvador. It is with great joy we thank God for the opportunity he has given us to be part of the Council for Christian Colleges & Universities, said Dra. Cristina de Amaya, Rectora (headmistress) of the Universidad Evangélica de El Salvador. "We´re sure that for this time God has allowed this alliance, so that through our collaborative work and great learning with you, we can continue faithfully fulfilling the mission that God has entrusted to us in El Salvador, from higher education with Christian values."
For a full list of CCCU institutions, visit cccu.org/members_and_affiliates.
For further information, please contact Dr. Amanda Staggenborg, Chief Communications Officer, at astaggenborg@cccu.org.
About the CCCU
The Council for Christian Colleges & Universities is a higher education association of more than 185 Christian institutions around the world. Since 1976, the CCCU has served as the leading national voice of Christian higher education. CCCU institutions are accredited, comprehensive colleges and universities whose missions are Christ- centered and rooted in the historic Christian faith. Most also have curricula rooted in the arts and sciences. The CCCU's mission is to advance the cause of Christ-centered higher education and to help our institutions transform lives by faithfully relating scholarship and service to biblical truth.
# # #