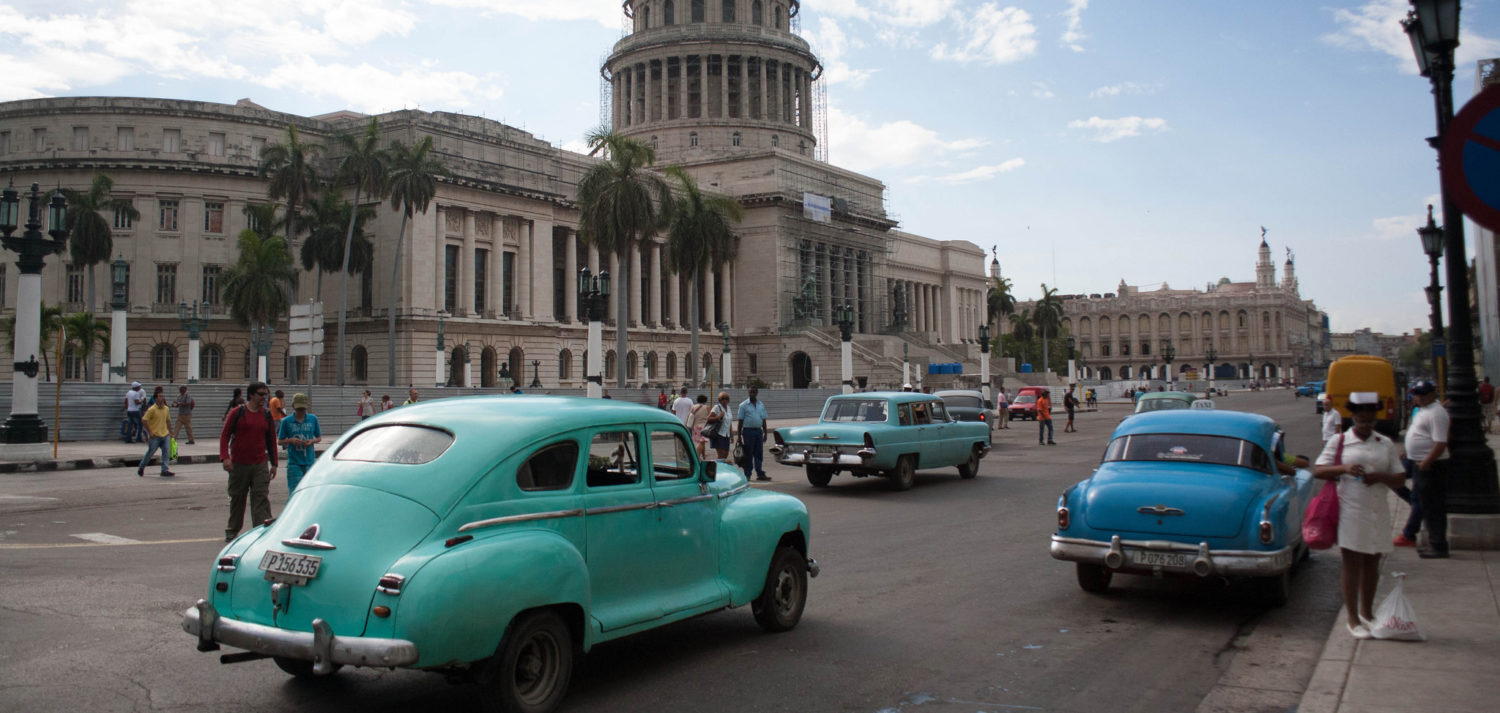 CCCU Students Prepare for Visit to Cuba
WASHINGTON – Starting this fall, students attending the CCCU's Latin American Studies Program (LASP) will once again spend part of their semester in Cuba.
Each semester, CCCU students attending LASP spend part of their time traveling in at least one other Latin American country as part of their academic studies, said LASP program director Dan Siefken. For the last few years, students had been traveling to Nicaragua, but recent political and social unrest there has raised safety concerns and made traveling difficult. Thus, Siefken and his team looked to Cuba for another option, as LASP has traveled there in the past and already has a great network of connections in the country.
"Politically, Cuba has played an important role in how the U.S. has developed its relationship with Latin America," Siefken said. "For students interested in studying or working in the region – whether in politics, economics, education, faith, ecology, or whatever it may be that they're considering – Cuba is a great place for them to start."
"Our off-campus study programs are committed to providing students with exciting cross-cultural experiences that contribute to their academic and spiritual growth," said Rick Ostrander, CCCU's vice president for academic affairs and professional programs. "I'm very pleased that we can once again incorporate Cuba into the Latin American Studies Program."
Siefken and the LASP team will be partnering with Centro Martin Luther King (CMLK), a Cuban nonprofit organization that was founded by a Baptist church that provides a wide variety of support services for the community as well as educational opportunities such as lectures and publications.
While Cuba remains a country with very low incidents of crime or theft, the team recognizes that there have been travel concerns in the region, Siefken said. Thus, LASP is taking multiple precautions to ensure the safety of its students, including the partnership with a well-respected, well-established organization like CMLK, who will help provide the necessary cultural context and safety measures to keep students safe, he said.
LASP's travel component is key to helping students have the opportunity to compare their experiences in Costa Rica, where LASP is based, with their experiences in Cuba. During their eight-day stay in Cuba, students will visit several historical sites, a number of community centers that promote such causes as art, environmental education, and dance and other traditional customs, and attend a service at the Baptist church connected to CMLK while meeting with their pastor and their youth group.
Underlying this deeply academic and richly experiential trip is a desire to let students witness how God is working in countries like Cuba, Siefken said.
"This is a country where religious affiliation was not officially allowed at the governmental level until the mid-1990s, but God was still working then. Now, the church has been able to emerge and do its work in the open and is growing, and so the students will be able to witness that," he said. "Experiences like this help students understand their own faith better and expand their view of how God is working in Latin America, and throughout the world."
Looking forward, Siefken hopes that someday LASP might be able to return to Nicaragua and even incorporate both countries into the travel component. "We love the church we work with in Nicaragua and the organizations we have partnered with there, and I would love for us to return there one day," Siefken said. "Both countries have distinct historical, cultural, and political realities, and both are well worth learning about and exploring firsthand."
LASP is part of the CCCU's BestSemester, a collection of 10 off-campus study programs across the U.S. and around the world. To learn more about BestSemester, visit, visit www.bestsemester.com.