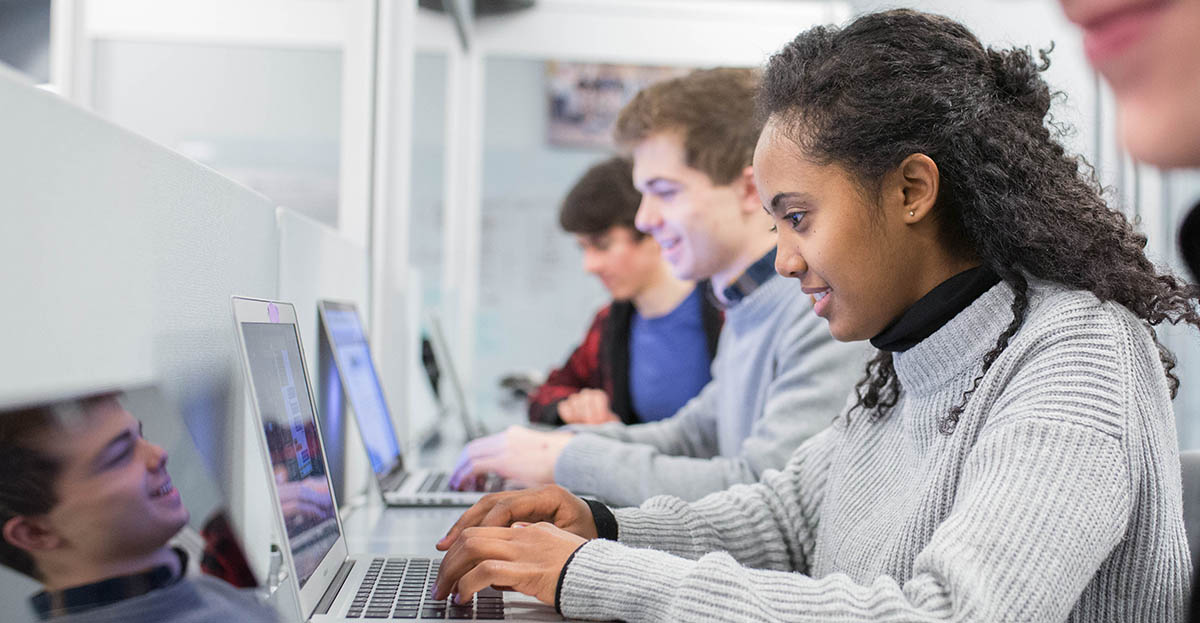 CCCU Launches Innovative Online Consortium
WASHINGTON – Thanks to an innovative new consortium, institutions that are part of the Council for Christian Colleges & Universities will now be able to expand course offerings for their students by sharing online courses across a common platform with other CCCU institutions that embrace a Christ-centered mission.
The CCCU Online Consortium will enable participating institutions to strengthen enrollment by expanding their curriculum and academic offerings with minimal expense. In addition, colleges and universities can increase retention and graduation rates by offering their students a wider range of courses throughout the academic year. Participating institutions also have the ability to select which courses from partner institutions are available to their students, who can take these courses as part of their regular semester block as well as during the winter or summer.
"From its founding, the CCCU has always been dedicated to helping institutions of Christian higher education connect and share resources in order to strengthen their mission and for the benefit of their students. This online consortium uses new technology to continue fulfilling our longstanding mission: helping our institutions transform lives by advancing faith and intellect for the common good," CCCU President Shirley V. Hoogstra said.
Since all participating institutions share a commitment to Christian faith integration in academic courses, students will be taking courses that reflect a Christian worldview even when they take consortium courses outside of their home institution.
In addition, faculty control the courses that are available to their students, thereby ensuring close alignment with the curriculum at their home institution. This alignment of faith commitment and academic excellence enables CCCU institutions to pursue strategies that will increase revenue, retention, and degree completion. Through a cross registration platform built by the College Consortium, home schools can easily find, review, and enroll their students in courses from teaching schools listed on the site.
"As a faculty member and academic administrator at three CCCU institutions before joining the College Consortium leadership team, I can speak to the opportunities and challenges faith-based colleges and universities face today," said Will Friesen, senior advisor for the College Consortium. "The CCCU Online Consortium helps to improve both student and institutional outcomes by providing an expanded offering of high-quality, faith-based online courses while at the same time increasing revenue, student retention, and degree completion."
For more information, visit https://www.collegeconsortium.org/cccu/.