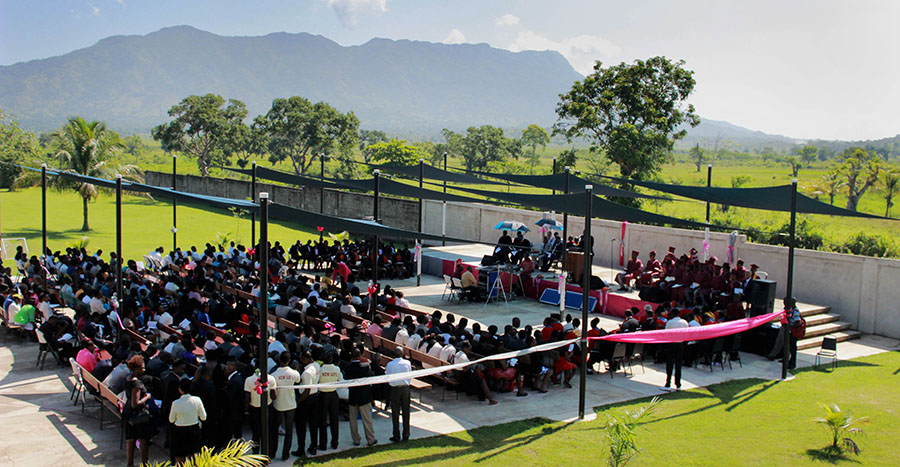 International Institution Spotlight
Université Chrétienne Du Nord D'Haiti (UCNH/North Haiti Christian University)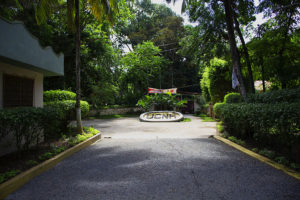 Founded in 1994, UCNH has upheld and built upon a long tradition of excellence inherited from its predecessor, the Baptist Theological Seminary of Haiti. It has been instrumental in shaping the landscape of higher education in Haiti through raising influential Christian pastors, leaders, and professionals. Today, with a commitment to academic rigor and moral excellence, UCNH serves close to 2000 students from all parts of Haiti and from very diverse socioeconomic backgrounds and who are enrolled in a wide range of programs.
UCNH's master's program in leadership and development from a Christian perspective brings attention to new leadership models. Drawing from its care of the environment and conservation practices, for which it has received many accolades and awards, UCNH has embarked on a major Rural Reforestation and Restoration Initiative. The university is also launching a Center of Entrepreneurship and Economic Development this spring to address rampant unemployment and to contribute to the strengthening of local economies. Innovative programs in theology, music leadership, education, and health seek to address the lack of service in both rural and urban settings and to foster hope in the Haitian population.
Emmaus University of Haiti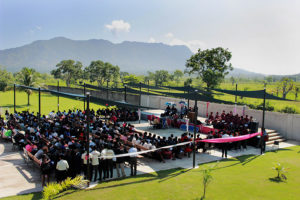 The staff and leaders at Emmaus University don't just help students work towards academic degrees; they live life alongside one another in rich, transformative community. They challenge students to a life and mind freed and renewed by Christ, empower them to see their God-given calling and abilities, and equip them to boldly lead for the kingdom – thus bringing transformation to their families, communities, and nation. Located outside of Cap-Haïtien in Northern Haiti, Emmaus University is the only higher ed institution on the island with both government recognition and international accreditation (CETA).
Emmaus is committed to maintaining their best for God's highest through undergraduate and graduate-level training rooted in the Wesleyan-Holiness tradition. With almost 200 students and 30 full-time faculty and staff, EU is committed to making disciples, church planters, teachers, and transformative leaders. Emmaus currently offers a bachelor of theology, an M.A. in Christian leadership, an M.Ed. in instruction and administration, and an M.A. in theological studies.