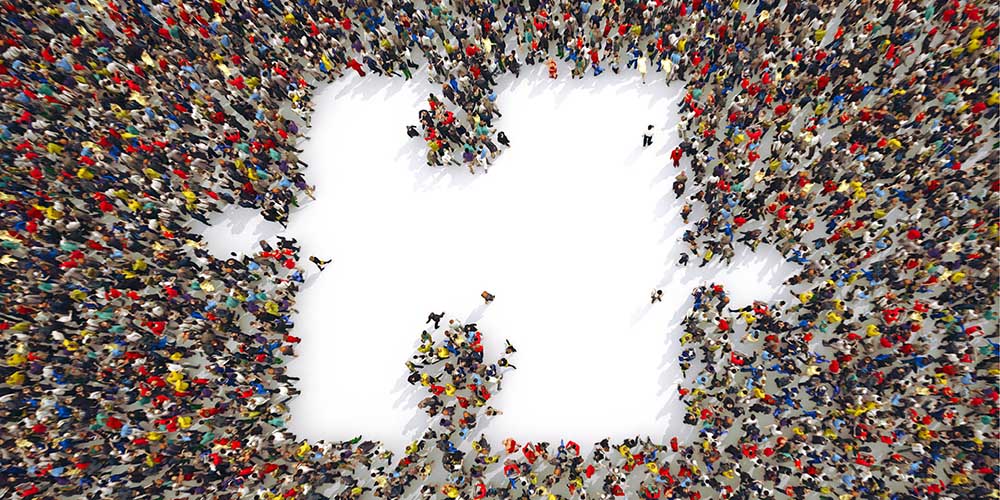 Have We Forgotten the 'Least of These'?
Imagine this: You, a young teenager, are filled with unparalleled excitement from an acceptance letter from your dream school. You imagine your upcoming life at that dream school, where you will "find yourself," pursue academic goals, experience new opportunities, and develop lifelong relationships, all with the hope of leaving an indelible mark on society during a complex time in history.
Now picture yourself with that enthusiasm while also arriving to a new environment where you are in the racial or ethnic minority, wondering how your experience may differ from those of majority-culture students. You walk into a sea of educational opportunities with a freedom to both express yourself and boldly exercise your faith, yet there is a strong trepidation about the lack of minority representation within your school's student body, faculty, and leadership.
This is the reality for many underrepresented minority (URM) students attending colleges and universities around the globe. Particularly, this burden may be amplified at some Christian academic institutions. One may question, what responsibility do colleges and universities have to recruit, engage, and enhance the overall experience of URM students on their campuses? Let us pause here.
Some will criticize that any "special" attention given to URM students is wrong and that resources must be evenly applied to all students on campus. Although it is true that all students deserve a safe and equitable college experience, the dearth in racial diversity on many college campuses suggests that special attention must be brought those who are, numerically speaking, the "least of these." Christian colleges and universities must be led by biblical principles to provide special attention to their students who may suffer microaggressions, macroaggressions, and racial tension taking place on and off campus grounds during their time as a student.
The seemingly never-ending trend of unarmed Black men being murdered by police, the disproportionate impact of COVID-19 on minority communities, and the lack of representation for URM students and faculty all highlight systemic racism in America. It is impossible to understand and address the issues of URM students, let alone provide solutions, without first acknowledging both the existence and detrimental effects of systemic racism. If there is hope for creating lasting change and bolstering diversity on Christian campuses, there must be a resolve to diversify student bodies, faculty, and leadership.
To achieve this goal, many colleges and universities must first attain a "critical mass." This concept of critical mass refers to reaching a minimum threshold of URM students and faculty to effectively recruit and retain more racially diverse students. We all know that generating diversity within an organization is no small task. Yet we must consider the current lack of diversity on campuses as a threat to the educational experience of all students, whether from minority or non-minority backgrounds. Christian universities and colleges have a responsibility to help cultivate and challenge the worldview of students. We must also acknowledge it is impossible to facilitate this process responsibly without diversity of thought, experiences, and racial backgrounds.
The unsettling feeling that most Americans experienced in witnessing the protests, both peaceful and violent, of 2020 and 2021 must drive us to action. Racial reconciliation and harmony are foundational pillars in our Christian faith, so they must remain priorities within our academic institutions.
But the question remains: "When will we see positive change?" Ultimately, the answer depends on when a lack of diversity will be recognized as an imminent threat to educational institutions. Moreover, if Christian colleges and universities are unable to increase the critical mass of URM students and faculty, there is a strong possibility that URM students and faculty may only experience equitable representation in non-Christian, secular academic institutions. Frankly, this is a perilous reality that all Christian educators must aggressively contend with.
In Matthew 25:40, Jesus states, "Inasmuch as ye have done it unto one of the least of these my brethren, ye have done it unto me." As Christian colleges and universities, we must ask, "Who are the 'least of these?'" Numerically speaking, the "least of these" are URM students on our campuses whose voices and perspectives are muffled due to the lack of representation. Thus, a renewed emphasis and concerted effort to implement new strategies and programs to engage, recruit, and support URMs must become the focus of Christ-centered education.
Emmanuel L. McNeely is co-founder of the Dr. M.D. Project, an effort to increase the number of underrepresented minorities practicing medicine, a 2012 graduate of Palm Beach Atlantic University, and the 2021 CCCU Young Alumni Award winner. He is pursuing his doctorate in medicine at Florida Atlantic University's Charles E. Schmidt College of Medicine.