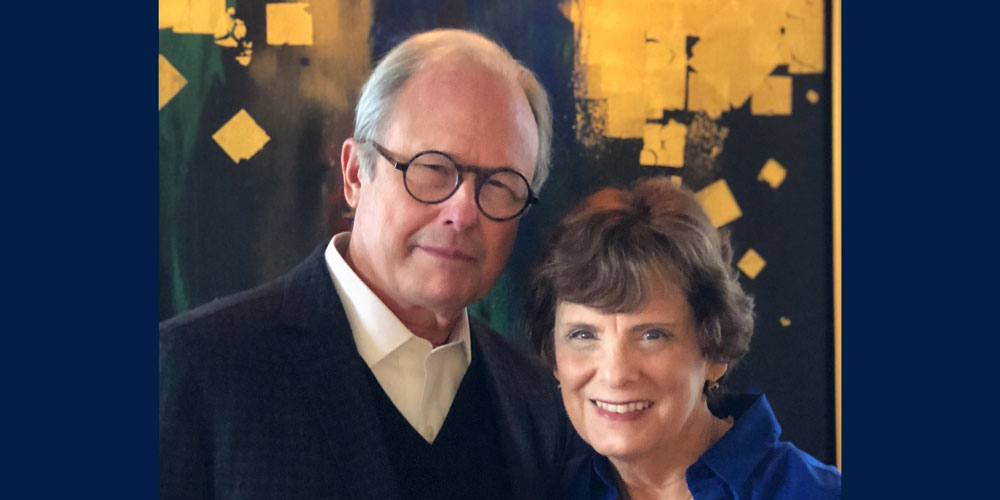 Walter & Darlene Hansen Honored for Over Two Decades of Service
WASHINGTON —The Council for Christian Colleges & Universities is pleased to announce that it will honor Walter and Darlene Hansen for over two decades of service to Christian higher education through public influence, the creation of grant programs, and financial contribution to support the production of thoughtful Christian scholarship. The Hansens will receive the award on Jan. 30 as part of the CCCU's President's Conference in Washington, D.C.
"Walter and Darlene have provided tremendous support for Christian scholarship throughout the CCCU for the past 20 years," shared CCCU President Shirley V. Hoogstra. "Their financial contributions have not only helped bring Christian voices to speak into contemporary academia, but also equipped Christian professors to further advance faith and intellect for the common good."
The Hansens have a strong history with CCCU institutions. After attending CCCU member institution Wheaton College, Walter Hansen served as a professor of New Testament at Fuller Theological Seminary. Darlene Hansen is a graduate of Moody Bible Institute and is a gifted artist, specializing in portraits and still life.
Out of their passion for scholarship, the Hansens helped finance the CCCU's Networking Grants Program, which supports collaborative scholarship among professors at two or more CCCU institutions and connects these scholars with broader networks. Since its creation, the program has funded research by over 200 Christian scholars at more than 50 CCCU institutions. "The Hansens' generous support of Christian scholarship has been a great enhancement to our work, which is helping to train future scholars in quantitative research benefitting church and society," remarked Paul Isihara, a grant recipient and professor of mathematics at Wheaton College (IL).
"The survival and success of CCCU institutions depends to a large extent on the quality and productivity of the faculty. Networking grants provide funds for faculty to engage in collaborative research that will enhance their contribution to their own schools, the academy, the church, and society," said Walter Hansen.
Over the years, the Hansens have also funded several workshops for CCCU faculty members in particular disciplines- which focus on sharing ideas and resources for scholarship and teaching. Over 300 professors have attended these workshops. In addition, the couple has supported global seminars to inspire Christian artists from Africa, Asia, Europe and the Americas in their production of art and literature.
"The CCCU celebrates Walter and Darlene as true visionaries who recognize that Christian professors serve God not only in the classroom, but by producing books, articles, and artistic works that glorify their Creator and bring a redemptive influence to the world.  Hundreds of Christian professors have benefitted from their generosity, and their scholarly production continues to impact the common good in countless ways," said Rick Ostrander, the CCCU's Vice President for Research & Scholarship.