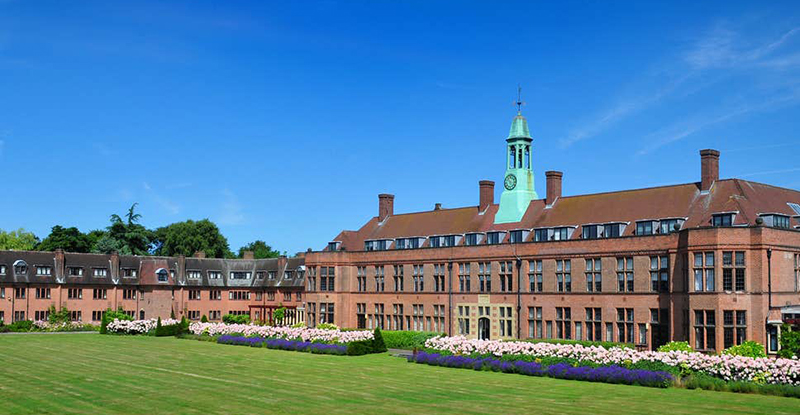 CCCU Welcomes Two New Institutions
WASHINGTON – The Council for Christian Colleges & Universities (CCCU) is pleased to welcome two new institutions:
Liverpool Hope University

(Liverpool, United Kingdom)

Liverpool Hope University pursues a path of excellence in scholarship and collegial life without reservation or hesitation. The university's distinctive philosophy is to "educate in the round" – mind, body, and spirit – in the quest for truth, beauty and goodness.

Tabor College (Adelaide, Australia)

Tabor's mission is to provide a transformative educational experience for those who are called to the community professions (such as pastors, teachers, counselors, youth workers, musicians, creative communicators, and intercultural workers). The college aims to produce graduates who embody professional excellence and the values of the Christian ethos.
"Liverpool Hope University is delighted to be in fellowship with such a distinctive group of colleges and universities that make up the Council for Christian Colleges & Universities," says Gerald J. Pillay, vice-chancellor and rector of Liverpool Hope University. "The CCCU's clear mission and ethos are vitally needed in higher education globally. We already have mutually fruitful working relationships with some CCCU members. Our aspirations as a member of the Council are to be able to widen and deepen our collaboration with like-minded institutions."
"Tabor is excited to become a member of the CCCU.  As an institution we believe we are called to produce graduates who will be witnesses to God's majesty (2 Peter 1:16), and we believe we can do this better as part of a community of like-minded and like-purposed peers," says Johan Roux, president/CEO of Tabor College. "We find the work of the CCCU to be excellent and of great value to the Kingdom and to us specifically as an organisation, and look forward to the journey together with the CCCU."
The CCCU Board of Directors approved the admissions at its January 2020 meeting. Together, these institutions join more than 180 Christian institutions around the world, including more than 150 in the U.S. and Canada and more than 30 from an additional 18 countries, that make up the CCCU.
For a full list of the CCCU's institutions, visit www.cccu.org/members_and_affiliates/.