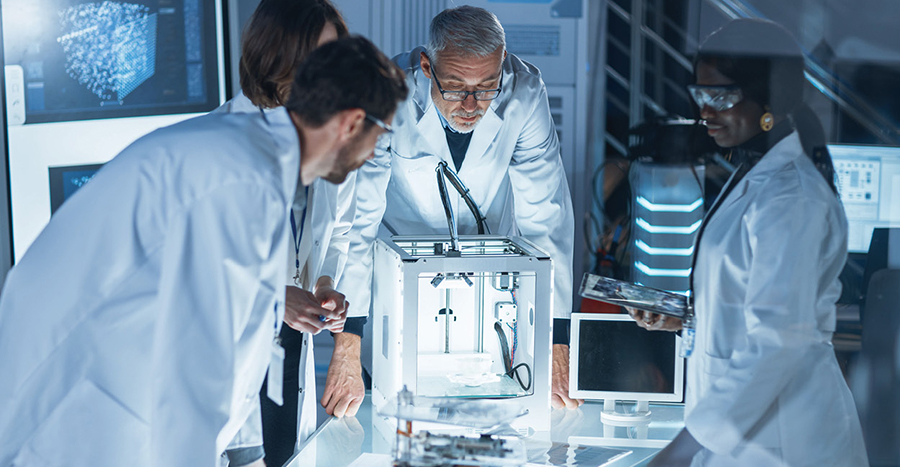 CCCU and SCIO Receive Additional $256,000 to Support STEM Research
WASHINGTON — The Council for Christian Colleges & Universities (CCCU) and Scholarship & Christianity in Oxford (SCIO), the CCCU's U.K. subsidiary, have received a $256,000 grant from the M.J. Murdock Charitable Trust to expand the reach of Supporting Structures, a project designed to support and enhance STEM research among faculty and students at CCCU campuses.
The grant from the Murdock Trust will enable an additional CCCU institution to participate in the Supporting Structures project, created with a $2.1 million grant from the John Templeton Foundation. The multi-faceted project will incorporate training, support, and events for faculty members, students, senior administrators, and the communities that feed into and support these institutions. It will expand research opportunities among existing, pre-tenure faculty members in the STEM fields and offer training to deepen their understanding of and engagement with issues pertaining to science, religion, and society. Additionally, the project has a specific fund dedicated to help participating campuses enhance diversity among their STEM faculty.
"The CCCU is incredibly grateful for the vision, trust, and commitment that the M.J. Murdock Charitable Trust has offered in joining into this grant," says Stanley P. Rosenberg, CCCU's vice president for research and scholarship and SCIO's founder and executive director. "They have demonstrated a great history of visionary philanthropy and a long commitment to making higher education more expansive, engaged, and able to reach critical goals for the common good. They have done that again here!"
The Murdock Trust has been serving the diverse needs of communities in the Pacific Northwest since 1975. Their mission is to invest in transformational ideas, and their work centers around five sectors: arts and culture, education, health, human services, and scientific research.
"Our benefactor, Jack Murdock, believed strongly in the power of science, engineering and technology to generate innovative solutions that can change lives in positive ways," says Steve Moore, chief executive officer of the Murdock Trust. "We are excited to see organizations like the CCCU and their university partners continue to advance the power of STEM education, particularly from the context of mission-driven education they provide. We are grateful to partner with the John Templeton Foundation and play a small role in supporting their work to inspire the next generation of students considering careers in STEM fields."
Those who have been selected to participate in the Supporting Structures project will be announced later this spring. For more information about the project, visit www.scio-uk.org/research/supporting-stem/.