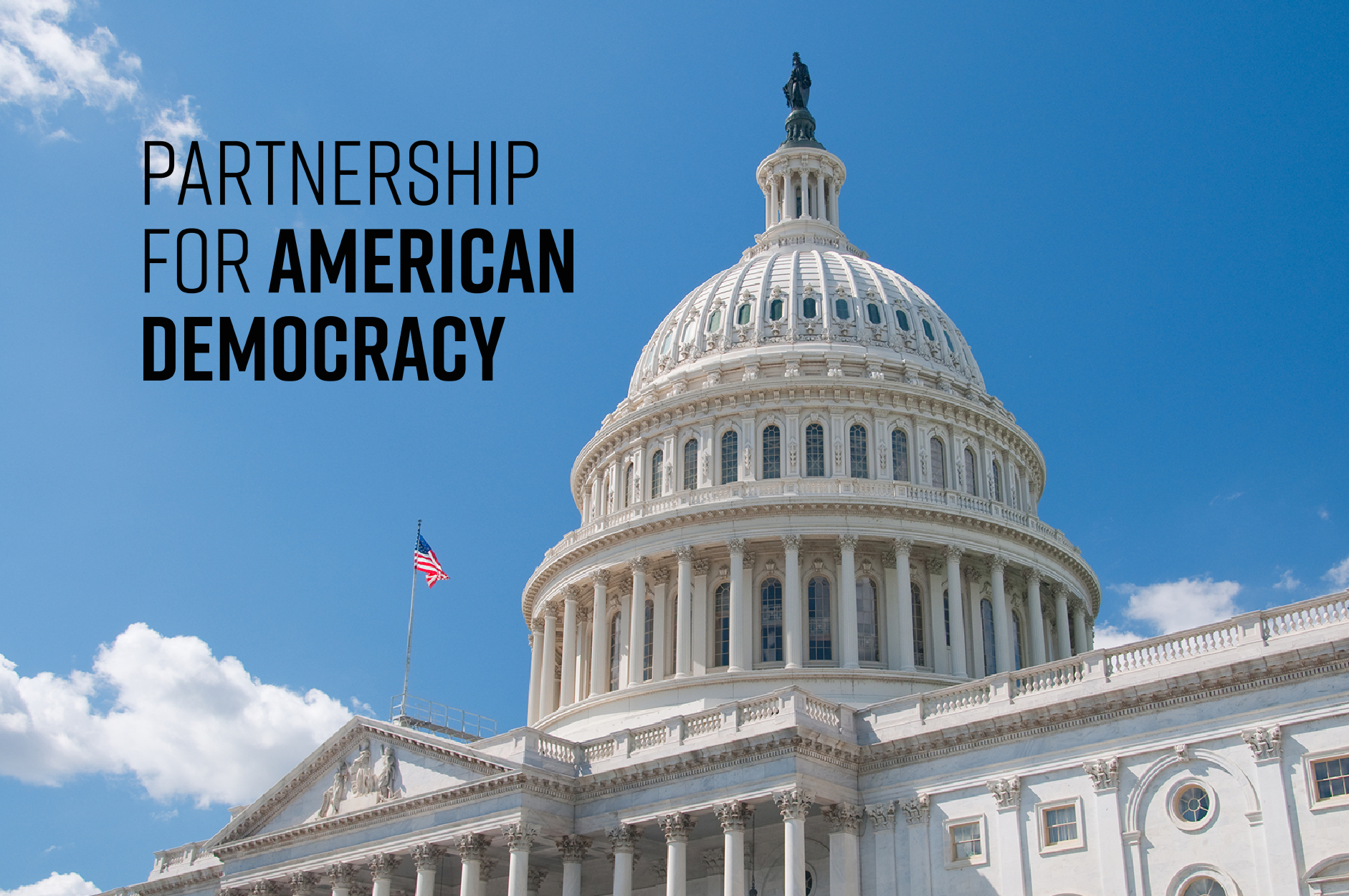 CCCU President Joins Partnership for American Democracy's National Leadership Council
WASHINGTON – The Council for Christian Colleges and Universities' president, Shirley V. Hoogstra, has accepted an invitation from the Partnership for American Democracy's (PFAD) founding CEO Diana Aviv to join PFAD's National Leadership Council.
Working to renew democracy by unleashing the power of American ingenuity, PFAD seeks to bring together American leaders ready to channel and strengthen their potential impact by facilitating partnerships across sectors. Joining leaders such as former Secretary of State Condoleezza Rice, Baylor University President Linda Livingstone, former Commander of the Joint Special Operations Command, Gen. Stanley McChrystal, former Director White House Office of Faith-Based and Neighborhood Partnerships, Joshua Dubois and former United States Ambassador at Large for International Religious Freedom, Rabbi David Saperstein, among many others, Hoogstra is eager to support PFADs mission to protect and promote democracy. PFAD is looking to have representation across the American landscape because America is best when all Americans can be represented.
"As a leader in Christian higher education, understanding its essential role for the common good, I welcome having a seat at the table in this crucial initiative," said CCCU president Shirley V. Hoogstra. "It is my honor to join PFAD's National Leadership Council in its work to create a stronger, more vibrant American democracy."
Core Partners for the Partnership for American Democracy include WalMart.org, Points of Light and Service Year and dozens of other service-oriented organizations; additionally, several presidential centers such as the Gerald R. Ford Presidential Foundation, The Carter Center, George & Barbara Bush Foundation and John F. Kennedy Library Foundation and others are also partners. For a full list of partners, see www.pfad.us/partners.