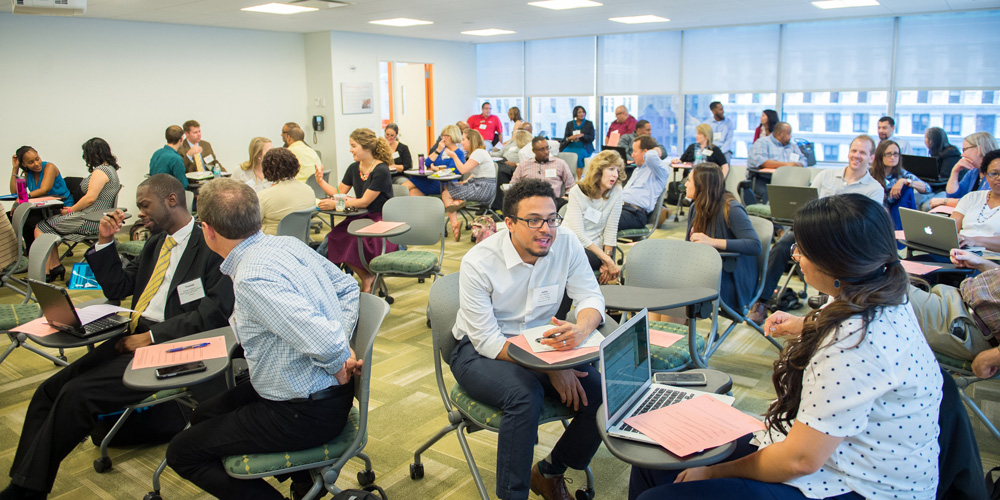 CCCU Hosts Third Annual Diversity Conference
The Council for Christian Colleges & Universities (CCCU) will host the third annual Diversity Conference, October 4-5, 2019 at George Fox University in Newberg, Oregon. This national event brings together 300 campus leaders in Christian higher education for two days of dialogue, keynote speakers, and breakout sessions focused on the topic of racial and ethnic diversity on Christian college and university campuses.
Featuring a record number of attendees, the upcoming event will be the CCCU's highest attended Diversity Conference to date, following previous conferences in 2015 and 2016, at North Park University (Chicago, Illinois) and Nyack College (New York City, New York). The conference provides a space for campus leaders, including presidents, administrators, and faculty, to engage in dialogue and explore research and best practices on strategic campus transformation to meet the needs of all students.
"I am so encouraged by the overwhelming attendance numbers and the commitment our campus leaders have shown in their eagerness and willingness to learn and share ideas about how to advance racial and ethnic diversity within Christian higher education," shares CCCU President Shirley V. Hoogstra. "We have crafted a conference with purposeful, thoughtful spaces that give us room to lament and learn, to share successes and struggles, and to cast a new vision for the future. Our God is a God of love, power, and justice who is not content to leave us in our sin, and who provides us with the strength, perseverance, and discernment needed for the hard work ahead."
Conference attendees will hear from keynote speakers, including Edwin and Jessica Estévez, co-founders of Estrategia Group; Bryan Loritts, senior pastor of Abundant Life Christian Fellowship; Roger Nam, dean of Portland Seminary and professor of biblical studies at George Fox University; Brenda Salter McNeil, author and associate professor of reconciliation studies at Seattle Pacific University; and Sarah Visser, vice president for student life at Calvin University.
The conference will also feature more than 40 breakout sessions led by campus leaders on a variety of topics. For more information, visit cccu.org.