2019 Diversity Conference
October 4 - 5, 2019
George Fox University, Newberg, OR
Conference Theme: Strategic Transformation: Deep, Meaningful, and Lasting Change
The CCCU invites you to join us at George Fox University in Newberg, OR for the 2019 Diversity Conference, October 4 – 5. This national event will be a resource for teams of professionals from your campus (administration, faculty, co-curricular educators) from emerging to senior leaders and at various levels of experience from beginners to experts. The conference is designed to be a space for educators within the CCCU to engage one another in dialogue, critical thinking and networking. The conference will include keynote sessions and workshops that showcase research and best practices on strategic campus transformation that will meet the needs of all students.
Attendees will walk away from the conference with:
Policies, procedures, and practices based on theological foundations and U.S. demographic shifts
Increased awareness of the complexity of diversity issues within the CCCU
Theoretical frameworks and nomenclature for this work
Application
Opportunities to connect with colleagues across the CCCU and to network with Diversity and Inclusion thought leaders
Exposure to content addressing diversity and inclusion concerns in higher education
Please continue to check back for additional details as they become available.
Program
Friday October 4, 2019
8:00 am – 5:00 pm 
Registration
8:00 am – 8:45 am
Breakfast
9:00 am – 9:45 am 
Opening Session
9:45 am – 10:30 am 
Plenary I: The Historical Implications of White Flight & Christian Higher Ed
Sarah Visser, Calvin College
10:30 am – 11:00 am
Refreshment break
11:00 am – 12:15 pm 
Concurrent Sessions
12:15 pm – 1:45 pm 
Lunch
1:45 pm – 3:00 pm
Concurrent Sessions
3:00 pm – 3:30 pm
Refreshment break
3:30 pm – 4:45 pm
Concurrent Sessions
5:00 pm – 7:00 pm 
Plenary II and Cultural Arts
Bryan Lorrits, Abundant Life Christian Fellowship
Saturday October 5, 2019
11:00 am – 12:00 pm
Plenary III: TBD
12:00 pm – 1:00 pm
Lunch
1:15 pm – 2:15 pm 
Plenary IV: Presidents Panel
2:30 pm – 3:45 pm
Concurrent Sessions
3:45 pm – 4:15 pm 
Transition Time
4:15 pm – 5:30 pm 
Concurrent Sessions
5:45 pm – 6:45 pm 
Dinner
7:00 pm – 8:30 pm 
Plenary V and Worship/Cultural Arts
Brenda Salter McNeil, Seattle Pacific University
Speakers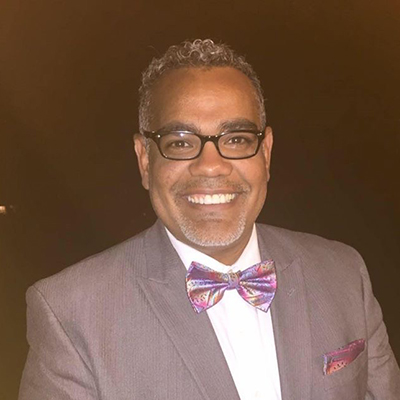 Edwin F. Estévez
Edwin F. Estévez
Like a doctor who cures ailing patients, Edwin Estevéz specializes in healing the woes that leave organizations struggling to function at an optimum level. For more than 25 years, Estevéz has delivered transformational growth as an excellent communicator, an engaging bilingual/bicultural public speaker, and an influential administrator. The Dominican Republic native holds an undergraduate degree in social work from Greenville University, where he also served as provost and senior vice president, a master's degree from Washington University-St. Louis, and a Ph.D. from St. Louis University. He is the founder and current vice-president of the Estrategia Group, a human and resource capital development company, focused on the creation and incubation of solutions and strategic planning.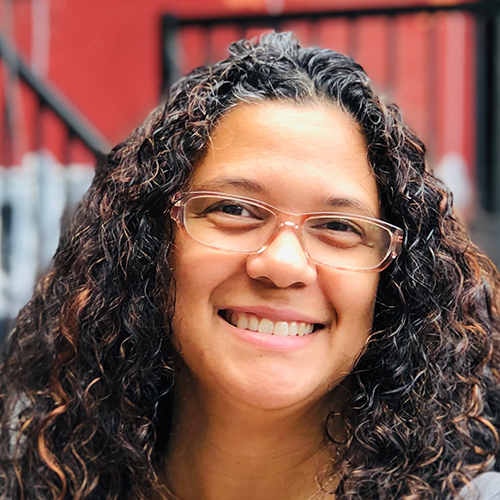 Jessica Estévez
Jessica Estévez
For decades, Jessica Estévez has passionately invested her service and expertise in empowering and developing inclusive leadership and management for hundreds of nonprofit, K-12, higher education and corporate audiences. As the current president of Estrategia Group, Estévez uses her collaborative management skills to help the consulting firm provide ideas, strategies, and solutions. She previously served at the Institute for Community and Justice at Greenville College and at Community Tampa Bay. She has been recognized for her work by the W.K. Kellogg Foundation and the United Nations Intergovernmental Working Group; she was also awarded the USA Network Characters Unite Award in 2010. Born in New York and raised in the Dominican Republic, Estévez holds a master's from Heller School at Brandeis University and a bachelor's from Mount Holyoke College, where she graduated at the age of 19.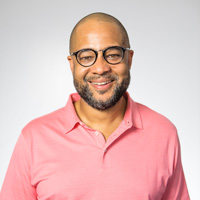 Bryan Loritts
Bryan Loritts
Bryan Loritts serves the Abundant Life Christian Fellowship of Silicon Valley, California, as the senior pastor. He is an award-winning author of six books, including Saving the Saved: How Jesus Saves Us from Try-harder Christianity into Performance-Free Love, which was given the Christianity Today Award of Merit, and Insider Outsider. Loritts co-founded Fellowship Memphis in 2003 and later founded The Kainos Movement, an organization committed to seeing the multiethnic church become the new normal. In addition to his responsibilities as a pastor, Loritts travels extensively preaching the good news of Jesus Christ at conferences and events, as well as serving on the board of trustees for Biola University and PineCove Christian Camps. You can follow Pastor Bryan on Twitter @bcloritts.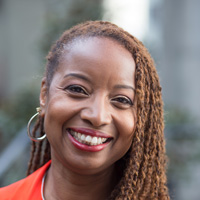 Brenda Salter McNeil
Brenda Salter McNeil
Brenda Salter McNeil serves as associate professor of reconciliation studies at Seattle Pacific University, where she also directs the reconciliation studies program. She has over 30 years of experience in the ministry of reconciliation. Her mission is to inspire, equip and empower emerging Christian leaders to be practitioners of reconciliation in their various spheres of influence. She earned an M.Div. from Fuller Theological Seminary and her doctorate from Palmer Theological Seminary; she has also been awarded a Doctorate of Humane Letters from both North Park University and Eastern University. She is an ordained pastor in the Evangelical Covenant Church and serves on the pastoral staff of Quest Church in Seattle. McNeil is the author of several books, her most recent being Roadmap to Reconciliation.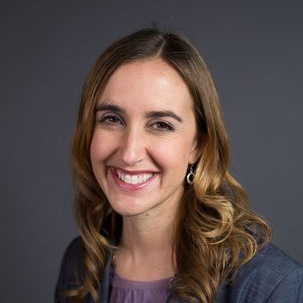 Sarah Visser
Sarah Visser
Sarah Visser began her role at Calvin University as vice president for student life in July 2015. Visser is a graduate of Calvin's communication arts and sciences program and returned to her alma mater with a breadth of experience in higher education. For 12 years, she served in many leadership roles at Pomona College and Azusa Pacific University, spanning both the academic and student life divisions, including as chair of the department of leadership and organizational psychology at APU. She completed her doctoral studies in higher education at Claremont Graduate University, where her research focused on diversity and change, exploring how institutions build capacity in the area of diversity. She has a passion for engaging scholarship and praxis related to social justice issues, with specializations in gender studies, organizational culture, identity development, class-consciousness, and white privilege.
The Diversity Conference has reached capacity, and registration is currently closed. To be added to the wait list, please contact conferences@cccu.org.
We will be suggesting a variety of hotel options that are convenient to George Fox University, and new hotels will be added when confirmed. Please continue to check back for additional hotel options.
Holiday Inn – Portland I-5 S (Wilsonville)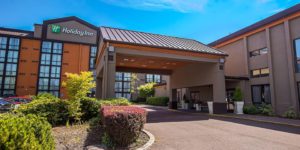 Rate: $159 per night (plus applicable taxes)
Distance: 25-30 minute drive from George Fox University
Click here to reserve your room
*Note: Once you click on the link and insert check-in and check-out dates, the group code will automatically appear*
Comfort Inn & Suites Tualatin – Portland South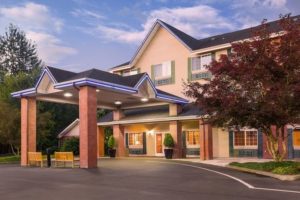 Rate: $110 per night (plus applicable taxes)
Distance: 25-35 minute drive from George Fox University
Click here to reserve your room
Embassy Suites Hotel—Portland Washington Square

Rate: $147 per night (plus applicable taxes)
Distance: 30-40 minute drive from George Fox University
Click here to reserve your room
*Note: The CCCU does not have group rates for these hotels.
Airports
The Portland International Airport (PDX) is approximately a one-hour drive from George Fox University.