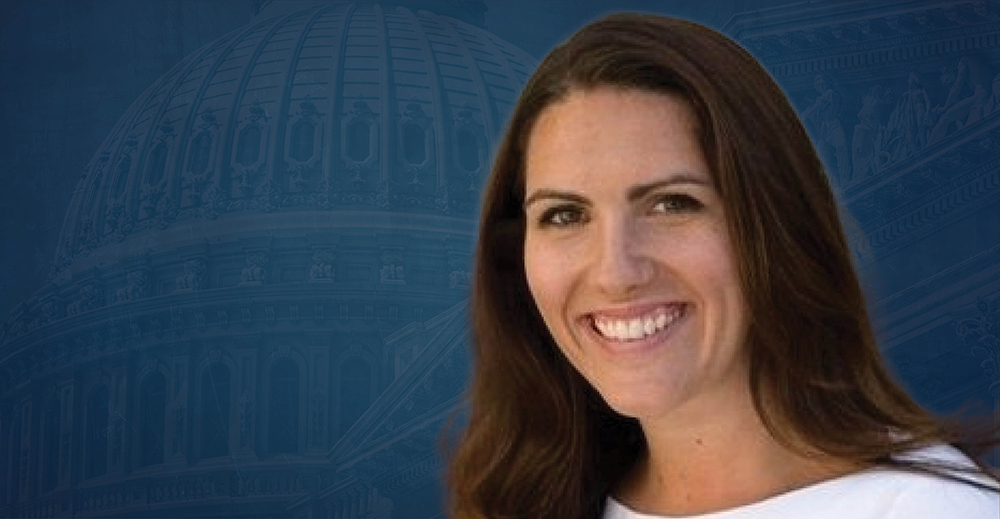 CCCU Announces New Director in Residence for American Studies Program
WASHINGTON—The Council for Christian Colleges & Universities (CCCU) is pleased to announce that Dr. CyBelle (Belle) Barthelmess will be the next Director in Residence of the American Studies Program (ASP), a faith-integrated semester program in Washington, D.C. that offers intensive internships, fieldwork, and coursework to prepare students for Christ-centered careers in professional leadership and service.
For over 40 years, ASP students have been securing high-intensity, high-impact placements with Congressional offices and committees, federal agencies, international businesses, law firms, think tanks, and global relief-and-development organizations. Following a year-long pause due to the COVID-19 pandemic, ASP will safely welcome back students for an in-person semester in Fall 2021.
"We are incredibly excited to welcome Belle to the American Studies Program team," says Don DeGraaf, the CCCU's senior director of educational programs. "She brings a deep commitment to working with students and an excitement for helping them explore how their faith impacts both their personal and professional journeys. Belle's vast experience as well as her passion for students will serve her well as we work to expand the types of internship opportunities that we offer at ASP."
Barthelmess has worked in the field of international education for 20 years, with experiences that include working on a farm in a remote village in Fiji, serving as the dean of students in South Africa, and teaching in the sprawling city of Los Angeles. She has led college students around the globe through the International Honors Program, teaching about systemic issues facing cities in the 21st century. For the last five years, Barthelmess has taught at Azusa Pacific University in the global studies department, teaching a number of courses for the school's L.A. Term, which has comparable curriculum, student learning outcomes, and ethos to ASP.
"Similar to Los Angeles, D.C. is an intricate incubator for studying the complexities of cities. Urban design is intentional, from creating green space to choosing the font on street signs, these are strategic design elements that all too often benefit those in power, while displacing and disenfranchising those without," shares Barthelmess. "My hope is that ASP students, regardless of their area of interest, research, or study, will come face-to-face with the interconnectedness and impact power has on people, places, politics, education, religion, housing, transportation…truly, on everything…and yet, our hope, as Christians, is that our imprint on these systems will be rooted in humility, mindfulness, justice, equity, and love. I cannot wait to explore D.C. with students and to ask next-level questions that lead to deeper connection to the community, its history, and with one another."
The American Studies Program, launched in 1976, offers internships, professional mentorship, and service opportunities as part of either a public policy or strategic communications track. ASP operates as part of CCCU GlobalEd, a collection of faith-integrated, off-campus study programs for students that foster intellectual, cultural, vocational, and spiritual growth. These programs transform the way students experience the world and equip them to live out their Christian faith in today's global society. More than 13,000 students have benefited from our academically rigorous, Christ-centered experiential education programs for the past 40 years. For more information, visit www.cccuglobaled.org.