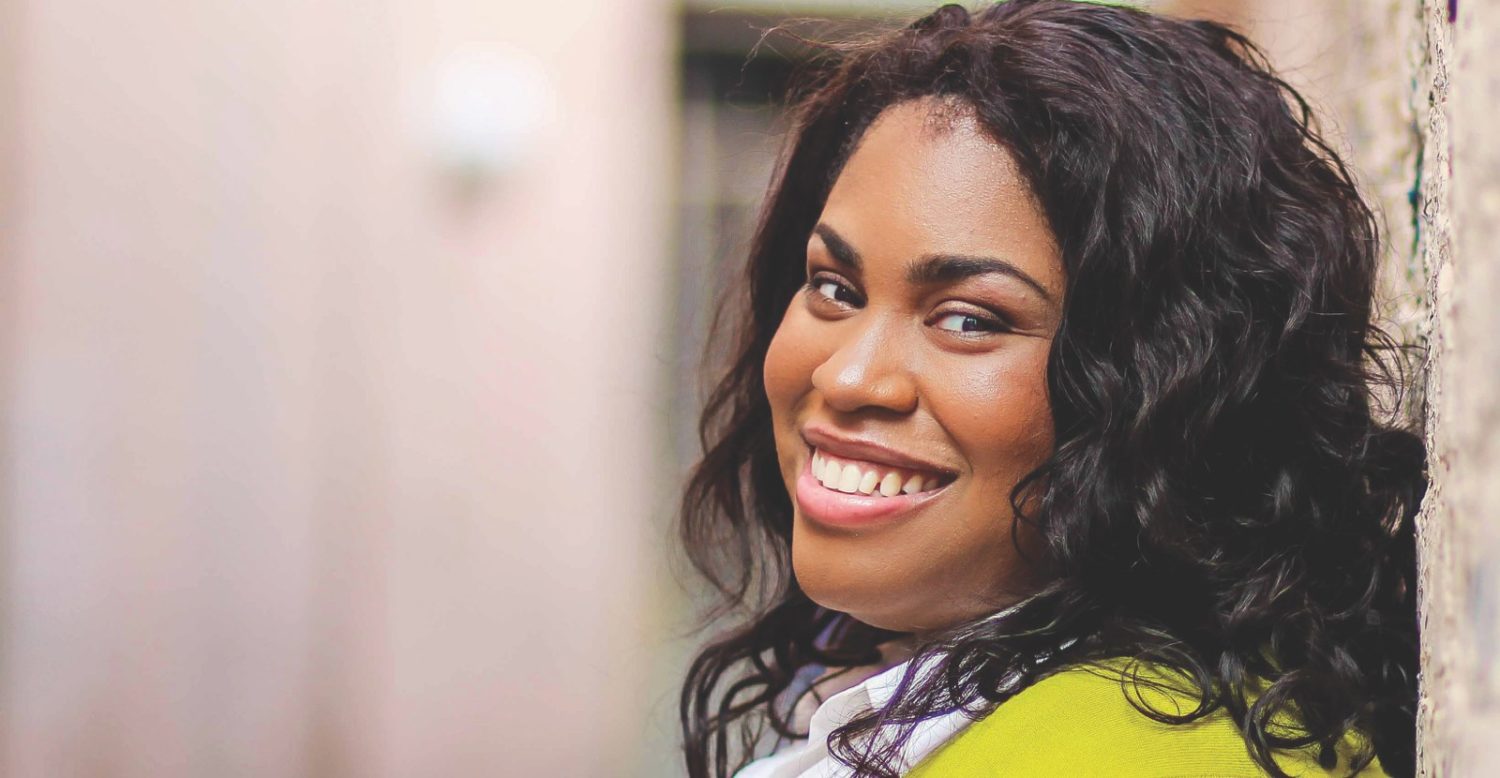 Angie Thomas Named CCCU Young Alumni Award Winner
WASHINGTON – The Council for Christian Colleges & Universities is pleased to announce that Angie Thomas, graduate of Belhaven University and author of the bestseller The Hate U Give, has been named the 2018 CCCU Young Alumni Award winner. The award will be presented on Thursday, Feb. 1, during the 2018 CCCU International Forum in Dallas, Texas.
The CCCU Young Alumni Award is presented to individuals who have graduated within the last 10 years and have achieved uncommon leadership or success in a way that reflects the values of Christian higher education. In addition to naming Thomas as the winner, the selection committee also recognized Delana Small, a graduate from Evangel University, and Preston Kemp and Tyler Sriver, both graduates of Oklahoma Christian University, as runners-up for the award.
Started as a senior project at Belhaven, The Hate U Give is Thomas' searing debut about an ordinary girl, one who lives in a poor neighborhood but attends a fancy prep school in the suburbs, and the way her world shatters when she witnesses her childhood best friend being killed at the hands of a police officer.
"When I attended Belhaven, I was a lot like my main character, Starr, living in two different worlds — my mostly black, poor neighborhood and Belhaven, which was in an upper-class neighborhood and where most of the students were white," Thomas said "When a young man named Oscar Grant lost his life in Oakland, CA at the hands of police officers, the conversations were vastly different. While some of my classmates sympathized for Oscar, others didn't understand why there was so much unrest over his death. I wrote the short story that later became The Hate U Give as a way to help them understand."
"In the midst of national conversations about important issues of race, power, and privilege in our society, it is crucial that Christians not stay silent, but rather speak truth and acknowledge the disparate treatment, inequality, and sin that is all too prevalent," said CCCU President Shirley V. Hoogstra. "This is what makes Angie's contribution vital. The response to her book makes clear that she has found a way to tell a powerful story that is influencing the conversation."
Using relatable characters and engaging prose, the book addresses issues of racism and police violence with intelligence, heart, and unflinching honestly. It is now a #1 New York Times bestseller and has received starred reviews from eight literary journals, among the most ever received for a young adult novel, and is in the process of being made into a major motion picture.
Thomas credits her time at Belhaven for helping her shape her view of the world as well as her writing talents. "Attending a Christian college helped me ground my faith at a time where I needed it the most, and it continues to be my foundation," she said. "As a writer, I don't shy away from topics, even if they make people uncomfortable, in large part due to my faith— Jesus didn't do easy work, nor did he come to make people comfortable. This is something I came to understand more while I was at Belhaven."
"I am in awe of the enormous leap Angela has made as a writer—moving quickly from the classrooms of Belhaven to the corridors of contemporary literary significance," said Belhaven University President Roger Parrott. "Her artistic gifts, passion to challenge readers, and grace-filled Christian worldview blend seamlessly to reach a wide audience. Through her fiction, Angela advocates compellingly for justice and racial reconciliation. I'm thrilled that such a God-honoring young leader is primed to be a voice of influence for a generation to come."
As a runner-up for the award, Delana Small was also recognized for her work as a U.S. Army Chaplain who has shattered several gender barriers as she has ministered to soldiers around the world. Small is the first female Army chaplain to serve in a Special Operations Unit, and she was also the first female chaplain to report to an Army combat arms unit when she served with the 101st Airborne Division's "Screaming Eagles." She has supported hundreds of soldiers and civilians at two different bases in Afghanistan.
Also recognized as runners-up for the award were Preston Kemp and Tyler Sriver, part of a team of students and alumni at Oklahoma Christian University who are using their engineering skills to give ALS patients their voices back. VisuALS (founded by Kemp, Sriver, and some of their OC peers) has developed an affordable system that allows ALS patients to communicate through eye-tracking technology and text-to-speech functionality. The first recipient, Carl (who has since passed away), was featured on The Today Show.