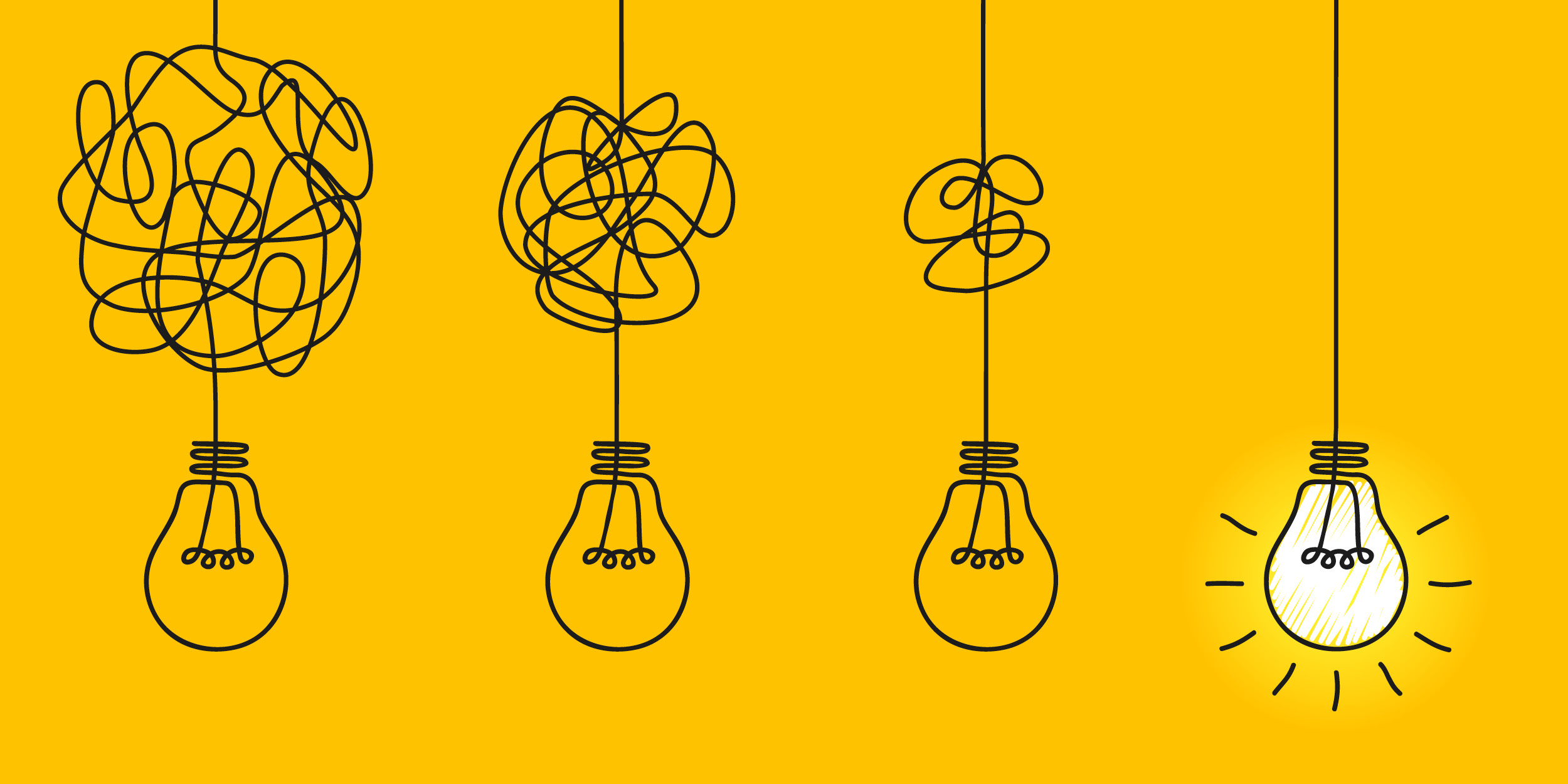 Making Research Plain for the Common Good
By Stanley P. Rosenberg, with Adeline Rosenberg
SCHOLARS WHO SHARE their research may encounter many negative responses: eyes glazing over, befuddlement, donors wondering why their money is supporting this instead of something "more tangible." Sometimes we face misunderstanding or even misconstrual of the research and our findings.
Our communities — both on campus and off — suffer when there is a lack of understanding about the research that happens on campuses. Frequently, our communities do not know how to readily separate out tested knowledge from opinions, and as a result, fears, myths, and conspiracies are rocking our society. What can be done?
Christian higher education's core enterprise is rooted in the idea that all truth is God's truth and thus has value and enrichment for both research and student curriculum. But truth must be grappled with; it is not easily accessible. To some extent, the responsibility to make truth more accessible is ours.
An inherent challenge in this is the specialization that has happened in our disciplines. Research in any discipline is often so specialized that much of what scholars study, let alone publish, is not intuitively obvious either to other scholars or the mainstream public. While there are numerous identifiable reasons for this, let me name three that often make scholarship inaccessible.
First, many discoveries confound ordinary and typically reasonable assumptions (quantum theory, anyone?). Second, scholars frequently work on problems that may take generations to fully demonstrate. Galileo's inferences on the solar system could not be proved for more than 200 years until 1839 when Fraunhofer designed a sufficiently strong telescope. Third, presentation of research — in all fields, including the humanities — is typically wrapped up in technical language that is filled with elite, trained, narrowly accessible terminology and jargon.
The challenge and consequences of making research easily understood has been particularly obvious in light of COVID-19. Vast amounts of misinformation have been propagated. We may wring our hands, but in the end, it is our role as scholars to help the broader community understand our research. Many now speak about learning-centric teaching and communication. We need to apply those classroom methods to communities outside the campus.
Allow me to offer a modest proposal: Consider compiling and disseminating (perhaps on the college website) a dossier of all research faculty have published each year. This summary should have plain language abstracts (perhaps initially drafted by faculty and then edited with help from your PR office) that are accessible to the communities and stakeholders you engage — donors, parents, church and denominational relations, community members, political leaders, etc.
This is not a wheel that needs reinvention; medical and clinical researchers have recently begun doing this in earnest. We can learn from their work. For an example, to the right is insight from my daughter, Adeline, an immunologist by training who now develops plain language summaries and has recently co-authored international recommendations on the creation and sharing of plain language summaries.
By using plain language summaries to share the important academic research happening on our campuses, we can use them as a tool for student recruitment, advancement, and community engagement. Crucially, we can also better share the fruit of discovery and more effectively realize part of our mission as Christian educational institutions to contribute to the common good.
Stanley P. Rosenberg is the CCCU's vice president for research and scholarship and the executive director of SCIO: Scholarship & Christianity in Oxford, the CCCU's U.K. subsidiary.
Using Plain Language Summaries to Improve Health Literacy
By Adeline Rosenberg
Health literacy is a person's ability to understand and apply health-related information and is linked to factors like one's education level or socioeconomic status; poor health literacy can be a predictor of poor health outcomes. Improving health literacy relies on accessible communication to help enable shared decision making and informed consent, two pillars of ethical, patient-centric health care. The responsibility of this communication is inherently part of health care professionals' and researchers' duty of care.
Plain language summaries of peer-reviewed medical journal publications are a fantastic tool for expanding the reach and impact of a researcher's work, and for getting trustworthy and accessible medical research into the hands of patients, policymakers, and the public. These summaries can be anything from a 250-word lay language abstract to a full-page infographic. With some basic training in writing for lay audiences, creating these can be an easy, low-budget step for any researcher seeking to make their research more accessible. To find out more, visit here.
Adeline Rosenberg is a medical writer in the patient engagement team at Oxford PharmaGenesis, U.K. This work represents her own opinions.