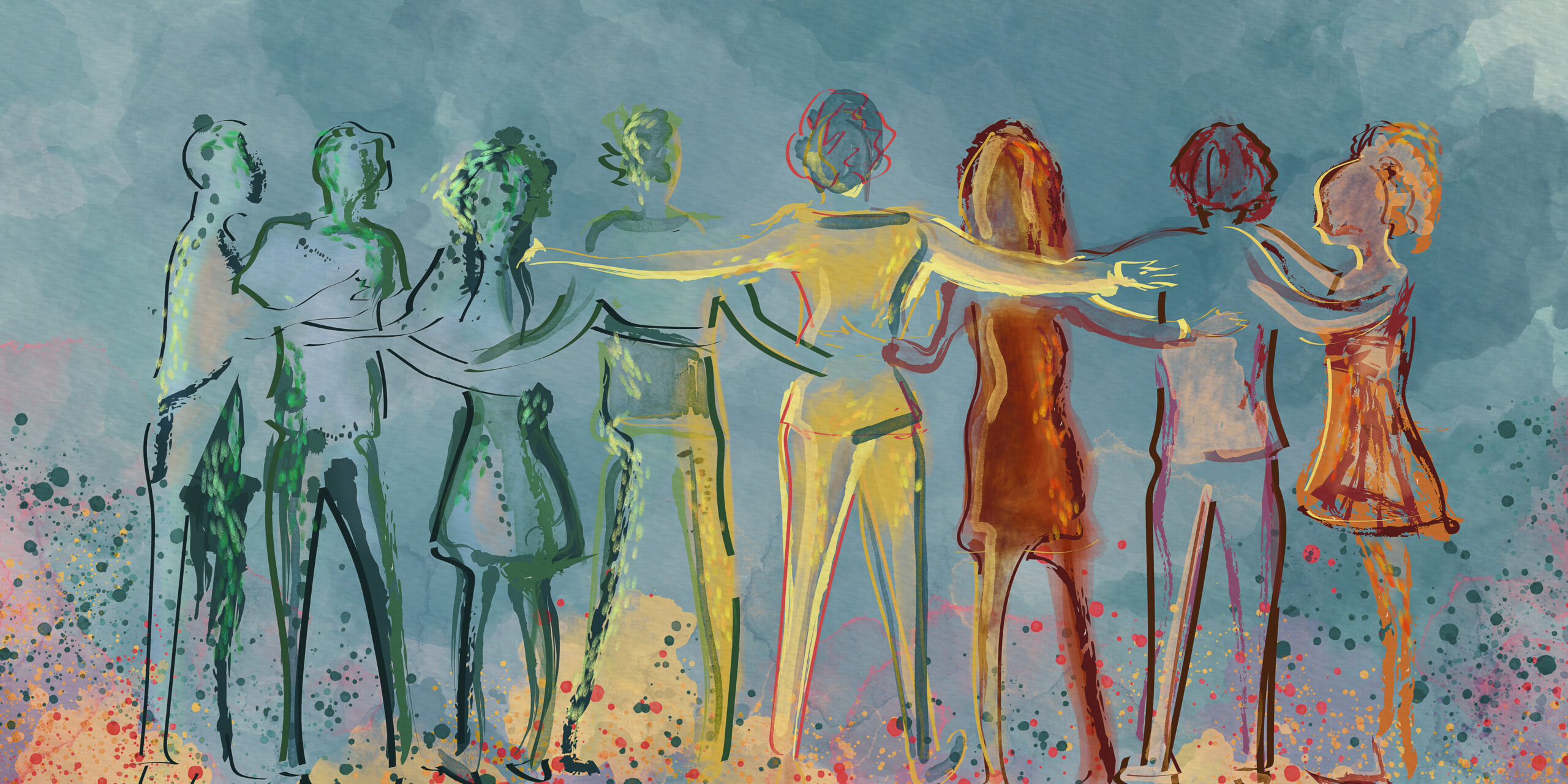 Handiwork, Holistic Healing, and Hope
At 9 years old, I sat quietly with a pulsating pain in my heart — not a literal pain, but one that was still so real and so deep that I couldn't weep, even though I wanted to. A white man had just hurled both a cigarette and a racial slur at me and my 10-year-old sister to make it clear we did not belong — not on the sidewalk, nor anywhere near him.
This is one of my earliest recollections of what hate sounds like and looks like. Even then, I knew this pulsating pain would not fade quickly. I couldn't cry in that moment, but my soul was deeply affected and in need of compassionate care.
Other moments like that — big and small, explicit and not so nearly as explicit as that moment on the sidewalk — have accumulated throughout my life. My parents were Asian Indian immigrants who rarely talked to us about the racial injustices they experienced. Instead, they reiterated a common immigrant narrative: Work hard; blend in; prove ourselves "fit" to be worthy of the American dream. My Hindu upbringing (I became a follower of Christ in my late 20s) and other cultural aspects of my identity further exacerbated the disconnect I felt and deepened the pain of my soul.
As I reflect on these experiences, I am humbled by the path God has put me on. It has been a long journey, but I see the truth of Ephesians 2:10 in my life: I am his handiwork, created in Christ Jesus for good works that God prepared in advance for me to do. For me, that good work is a Kingdom calling rooted in the essential pursuit to help make God's inclusive love known to all of humanity and to participate in the ministry of reconciliation.
My current role as a chief diversity officer (CDO) allows me to engage this good work, yet I (and those also called to this work) know it is not easy, particularly for those of us with deep soul pains. It is absolutely essential work if we are to become the beloved community God declares for us to be together on earth as it is in heaven, but it is not easy. This is why care for these leaders is vital.
An Increase in Demand; An Increase in Trauma
The number of CDO positions in higher education has increased 113% since 2015. Current social justice and reconciliation movements have fueled the immediate need for leaders who are prepared to help organizations respond to significant moments while also leading these organizations toward transformation.
The reality is no different at Christian colleges and universities. CDOs are seen as a major factor for how campuses address issues of race, equity, and inclusion. CDOs bring new perspectives to predominantly white institutions, help with recruiting and retention of more students of color, and offer schools guidance on articulating and pursuing a Christian vision of diversity. Oftentimes, CDOs not only require adept and agile knowledge, skills, and dispositions, but they also bring to their work the invaluable and often painful lived experiences of their own marginalization and "othering." Our soul wounds become central to how we understand and approach our work.
Many diversity officers encounter discouragement, fatigue, and burnout. Diversity leaders serving at Christian institutions, distinctly compelled by a moral compass, are often pressed on all sides. The work they do to help their campus communities through difficult moments often creates reminders of traumatic lived experiences over their own lifetime. Even as they struggle with not belonging, they are tasked with creating belonging. They often feel like they were hired to make a problem go away, rather than to start the long, difficult, visionary work of cultural transformation. As one CDO put it in an April 2021 article in Christianity Today, "You're the source of this disruption. You're the one that makes people feel uncomfortable. … In some ways, you're seen as a heretic."
A 2016 study found that across higher education, diversity officers last three years on average. Survey respondents said they didn't feel respected enough by administrators, they lacked resources to meet goals, and they didn't know whether they had the authority to make decisions. The discouragement, fatigue, and loneliness of this work leads to an internal pain that affects their lives and reveals an undefinable trauma. For many, that can turn into symptoms of pain that are often undefinable and may be misinterpreted as emotional weakness, distress, or even an inability to lead.
The Need to Build Shalom
What can be done? For CCCU institutions, the biblical concept of shalom can provide a helpful model for providing a deep level of soul care for these leaders. The ancient Hebrew concept of peace, shalom, is meant to bear out the human capacity for wholeness, completeness, and soundness of well-being through the power of the Holy Spirit. It is in shalom that leaders are seen, known, and understood.
There are three voices that speak this shalom climate into existence:
The pastoral voice: This is a voice of compassion, empathy, and guidance.
The prophetic voice: This is a voice that speaks out the truth of God with boldness, assertion, and lament.
The purpose voice: This is a voice that casts vision, provides hope, and confirms a person's calling.
Together, these voices reflect that of our triune God and help cultivate shalom. When an environment of shalom is created, diversity leaders experience a climate of goodness, safety, and belonging through voices of holistic, compassionate care. It is important to note that this is not mentoring, nor counseling, but rather a process leading to a means of holistic healing. They can address the trauma (new and old) that their work raises, and healing can begin to emerge, strengthening and empowering them in their work.
Beyond individual healing, this soul care can take all of us, connected together by God's inclusive love, to rise again out of the ashes of pain embedded in injustices, and be reminded that we all are his handiwork, created to do the good work God has created for us to do. As Rev. Dr. Martin Luther King Jr. shared, "All are caught in an inescapable network of mutuality, tied in a single garment of destiny. Whatever affects one directly, affects all indirectly. I can never be what I ought to be until you are what you ought to be, and you can never be what you ought to be until I am what I ought to be."
Rev. Lena Crouso, Ph.D. Ed.S., serves as vice president, chief diversity officer, and a member of the president's cabinet at Southern Nazarene University (Bethany, OK).