2023 Snezek Library Leadership Institute
July 12 - 14, 2023
Messiah University, Mechanicsburg, PA
Register
The 2023 Snezek Library Leadership Institute will be held from July 12th-14th at Messiah University in Mechanicsburg, Pennsylvania. Library deans, directors, and senior library leaders from CCCU institutions are invited to engage with each other around the challenges of leading academic libraries in a Christian context.
The Snezek Institute is named for Paul Snezek, former library director at Wheaton College, who mentored many Christian librarians in academic settings. The Snezek Institute is an intensive, in-person experience that uses a cohort model – all participants attend the same sessions. This allows for extended conversation, collaboration, and a confidential setting to discuss hard issues.  
Library leaders may need to embrace hard challenges. Our 2023 theme is "Disagreeing Well." We'll begin with a keynote that focuses on reconciliation. Other sessions will cover relationships with employees, issues of copyright, bias in subject headings, and challenged materials.  We'll approach these topics through facilitated conversations and presentations, allowing time for thought and focus.
On Thursday, participants will visit the Pennsylvania State Capitol Complex with dinner at a restaurant in Harrisburg. Attendees should note that both Gettysburg and Hershey are less than an hour from Messiah University. Snezek participants who wish to explore the area may take advantage of registration add-ons for arriving early or staying late. 
The Snezek Library Leadership Institute is a program under the auspices of the CCCU Library Leadership Council.
SCHEDULE
Please note that the schedule is based on Eastern Time
Wednesday July 12, 2023
1:00 PM – 4:00 PM
Registration
1:00 PM – 5:00 PM
Informal Pre-Conference Discussion
5:00 PM – 5:30 PM
Welcome/Introductions
5:30 PM – 6:30 PM
Dinner
6:30 PM – 8:00 PM
Keynote – The Things that Make for Peace: Enacting Reconciliation
Mike Jordan, Dean of Chapel, Houghton University
8:15 PM – 9:15 PM
Library Tour & Reception
Thursday July 13, 2023
7:45 AM – 8:30 AM
Breakfast
8:30 AM – 9:00 AM
Devotional
9:00 AM – 10:15 AM
Creating a Foundation for Teamwork: Tools for Combating Dysfunction
Presenters: Brent Etzel, Dean of Library and Archives, Associate Professor of Library & Archives, Wheaton College and Rachelle Waldon, Director of Library Services, North Central University
10:15 AM – 10:45 AM
Coffee Break
10:45 AM – 12:00 PM
Positively Addressing Conflict in Campus Copyright Guidance: The Wheaton College Experience
Presenter: Steve Oberg, Copyright Compliance Liaison and Systems Librarian, Wheaton College and Adjunct Lecturer, School of Information Sciences, University of Illinois at Urbana-Champaign
Facilitator: Brent Etzel, Dean of Library and Archives, Associate Professor of Library & Archives, Wheaton College
12:00 PM – 1:00 PM
Lunch
1:00 PM – 2:00 PM
Bias in the Stacks: Seeking Justice on the Shelves
Presenters: Elizabeth Kielley, Discovery and Metadata Librarian, Messiah University and Sarah Myers, Public Services Librarian, Messiah University
2:00 PM – 2:15 PM
Break
2:15 PM
Leave for off-campus excursion to Harrisburg
3:00 PM
Tour of the Pennsylvania State Capitol
6:00 PM
Friday July 14, 2023
7:45 AM – 8:30 AM
Breakfast
8:30 AM – 9:00 AM
Devotional
9:00 AM – 10:15 AM
When Materials are Challenged
Presenter: Jenni Breems, Director of Library Services, Dordt University
10:15 AM – 10:45 AM
Coffee Break
10:45 AM – 12:00 PM
Unstructured Debrief
Presenters: Snezek Library Leadership Planning Committee
12:00 PM – 1:00 PM
Lunch
Keynote Speaker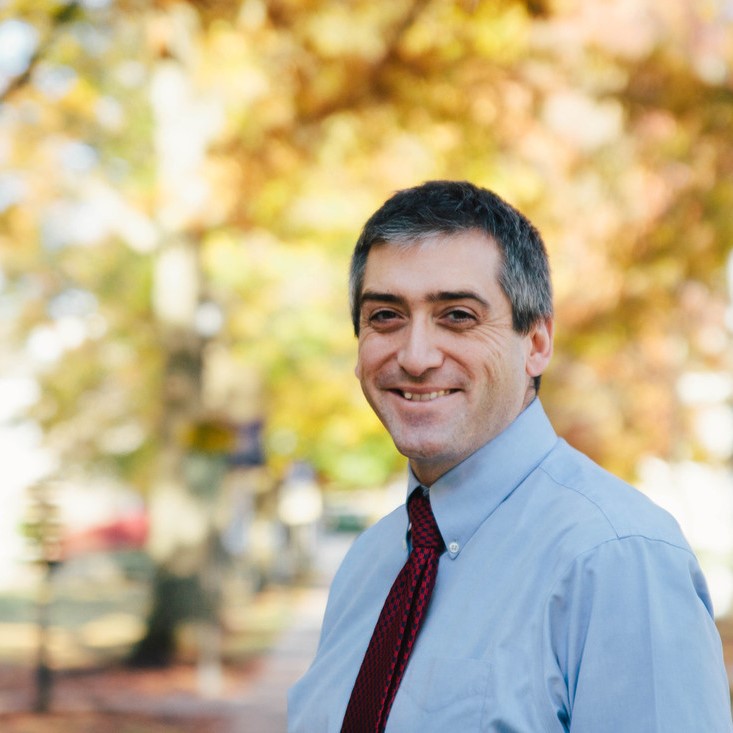 Mike Jordan
Mike Jordan
Michael Jordan is the Dean of the Chapel at Houghton University.  He plans and leads the chapel program at Houghton and teaches on worship, spiritual formation, Biblical studies, and Christian leadership.  He is an ordained minister in The Wesleyan Church and has two decades of pastoral experience in church and educational settings.  He holds a Ph.D. in Liturgical Studies from Drew University, and is the author of the forthcoming Healing Worship in an Age of Anxiety (Intervarsity Press).  Mike is married to Jill, the Dean of Natural Sciences and Mathematics at Houghton, and together they raise their five children there.
Registration
Registration
Inclusive Institute registration includes all meals and lodging with single or double occupancy room rates. Single and double occupancy registration includes lodging accommodations in college dormitories at Messiah University. A linen package is also included. Institute Only registration does not include lodging or breakfast.
Registration Add-Ons
Early Arrival – Tuesday Lodging: $59.00 Single Occupancy / $39.00 Double Occupancy
Leave Late – Friday Housing: $59.00 Single Occupancy / $39.00 Double Occupancy 
Registration Eligibility and Process:
CCCU conferences and events are a benefit to faculty, staff, and administrators at our CCCU institutions, so they are typically closed to non-member individuals and institutions unless they are sponsors or speakers. There are some exceptions to this rule, so if you are a non-member interested in attending, please send your request to conferences@cccu.org
All registrations are reviewed to ensure they meet the CCCU eligibility policies.  The CCCU reserves the right to refuse or cancel all ineligible registrations at any time and shall not be held accountable for any outside fees associated with this cancellation.
Only individuals who register and present a badge may attend conference events. A badge is required for all conference sessions and events. For security reasons, badge swapping is not permitted. Anyone found wearing a badge that does not match his/her identification will be removed from the conference without a refund. In addition, the badge/name will be cancelled without a refund.
To register for the conference, click the Register button and sign in to your CCCU account. If you have any issues or if you forgot your log-in information, please call our office at (202) 546-8713 for assistance.
By registering for the conference, you are providing permission to receive emails, mailings, and faxes related to the conference. If you would like to opt-out from receiving the e-Advance Newsletter or if you wish to no longer receive emails from the Council for Christian Colleges & Universities, updates your preferences by logging into your MY CCCU account.
Full payment must accompany your registration. Please call the CCCU office at (202) 546-8713 if you need to make payment by check.
Cancellation Policy
You may cancel your registration at any time prior to the start of the program. If you must cancel, please email conferences@cccu.org Refunds for cancellations received by Wednesday, June 14, 2023 will be issued minus a $50 processing fee. No refunds will be issued for cancellations received after Wednesday, June 14, 2023. No-shows are not refundable. Registration transfers will be honored at any time.
COVID-19 Protocols
Testing/Vaccination Policy
The CCCU is constantly monitoring CDC guidelines. We are living in a new reality, and we think we can navigate that reality together.
Currently, the CCCU is requesting that attendees at the Institute be fully vaccinated or have a negative COVID test 1-3 business days prior to arrival. This policy is subject to change. An individual can be considered fully vaccinated 14 days after completion of a COVID-19 vaccination series (after the second dose of a 2-dose series, or after one dose of a single-dose vaccine).
Conference Rates
Early Bird
Ends May 15, 2023
Regular
Ends June 15, 2023
Single Occupancy
360
390
420
Double Occupancy
320
350
380
Institute Only
240
270
300