2019 CCCU Presidents Conference
Overview
Join the CCCU for the 2019 Presidents Conference at the Washington Court Hotel located on Capitol Hill.  You will have the unique opportunity to gather with your peer presidents in Christian higher ed to share perspectives, collaborate on solutions, and build relationships. Spouses are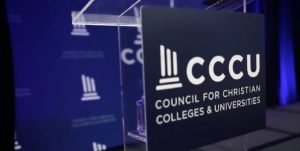 welcome and encouraged to attend all of the conference sessions with the exception of the business meeting which is a closed session for presidents only. There will also be a special program on Friday morning specifically for presidential spouses during the business meeting as well as an optional offsite outing on Thursday.
The CCCU planning team is working diligently to secure an impressive array of speakers, panels, and presentations that will challenge and encourage us on the most pressing issues of the day.
More details, speakers, and registration will be available in Summer 2018. 
Program
9:00 am – 11:00 am
Morning Sessions on Capitol Hill
Opening Remarks
Shirley V. Hoogstra, President, CCCU
Opening Keynote
Russell Moore, President, Ethics & Religious Liberty Commission
Hill Meeting Prep Session
Shapri D. LoMaglio, Vice President for Government & External Relations, CCCU
11:00 am – 5:00 pm
Advocacy on the Hill
3:30 pm – 6:00 pm
Wesleyan Holiness Connection Gathering (Invite only)
6:00 pm – 7:00 pm
Welcome Reception
7:00 pm – 9:00 pm
Awards Dinner and Keynote Address
Barry C. Black, Chaplain, United States Senate
7:30 am – 4:30 pm
Registration/Information Desk Open
7:30 am – 8:15 am
Grab & Go Breakfast
Enjoy breakfast at your leisure. We encourage you to grab a plate, meet a new friend, learn about a new product or service, and enjoy this time for morning fellowship
8:15 am – 8:30 am
Welcome
Shirley V. Hoogstra, President, CCCU
8:30 am – 9:00 am
Worship and Devotions
9:00 am – 2:00 pm
Spouse Program and Outing TBD
9:00 am – 9:45 am
Plenary: Bringing America Together
Experts are struggling to comprehend this unusual political and economic moment. Are a shrinking workforce and an economically polarized America simply our "new normal"? Arthur Brooks draws on history, economics, and social science to explain these unusual times- and offers a set of strategies, from national policy prescriptions to personal advice for leaders and citizens, that we can use to rebuild prosperity for the most marginalized Americans and reunite our divided country.
Arthur C. Brooks, President, American Enterprise Institute
9:45 am – 10:30 am
Plenary: Reputational Risk Management
Laurie Barnett, Managing Director, Communications & Outreach, Southwest Airlines
10:30 am – 11:00 am
AM Networking & Refreshment Break
11:00 am – 12:15 pm
Plenary: Walking the Path of Reconciliation – A Conversation
John J. DeGioia, President, Georgetown University and Brenda Salter McNeil, Assistant Professor of Reconciliation Studies, Seattle Pacific University and Author, The Roadmap to Reconciliation: Moving Communities into Unity, Wholeness, and Justice

12:15 pm – 12:30 pm Transition Time
12:30 pm – 1:30 pm
Awards Luncheon
1:30 pm – 1:45 pm Transition Time
1:45 pm – 2:30 pm
The Value of Global Experiential Education
Esther Brimmer, Executive Director and CEO, NAFSA: Association of International Educators
2:30 pm – 2:45 pm Transition Time
2:45 pm – 3:30 pm
Concurrent Breakout Sessions TBD
3:30 pm – 4:00 pm
Sweet Treats Networking Break
4:00 pm – 4:45 pm
Concurrent Breakout Sessions TBD
Open Evening/Dinner On Own
7:30 am – 10:30 am
Information Desk Open
7:30 am – 8:00 am
Grab & Go Breakfast
Enjoy breakfast at your leisure. We encourage you to grab a plate, meet a new friend, learn about a new product or service, and enjoy this time for morning fellowship
8:00 am – 10:30 am
Business Meeting (Campus Presidents Only)
8:00 am – 10:30 am
Spouse Program Sessions TBD

10:30 am – 11:00 am 
AM Refreshments & Hotel Check-Out (Hotel Check-out is at Noon)
11:00 am – 12:30 pm
Plenary: Presidents Panel on Pluralism and Interfaith Collaboration in Higher Education
Panelists TBD
Note: Lunch will not be provided, but the morning refreshments will be heavy
Speakers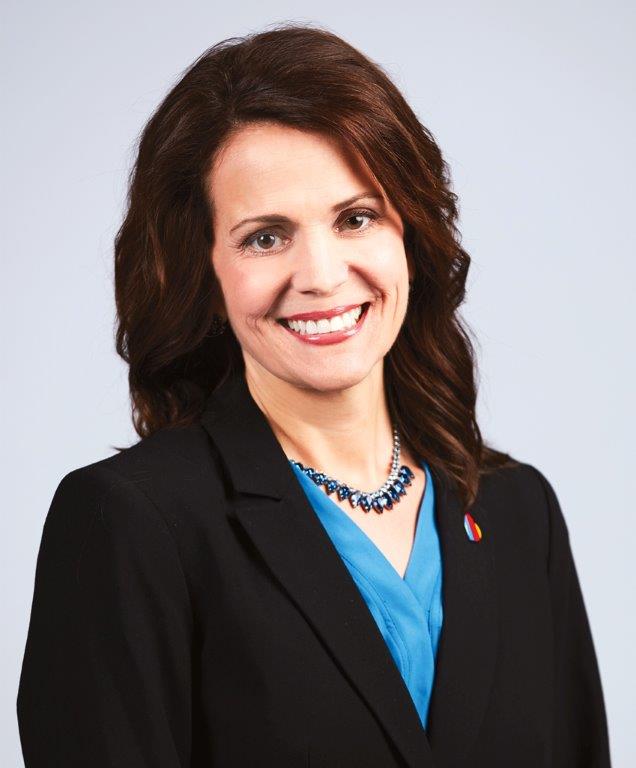 Laurie Barnett
Laurie Barnett serves as the managing director of communications and outreach at Southwest Airlines. A 20-year veteran of Southwest Airlines, Barnett is responsible for guiding the efforts of the airline's employee communications, public relations, social business, digital workplace and creative studio, emergency response and business continuity planning, and community outreach functions. Her career in communications and outreach began in 2000, when she joined the team to spearhead the overhaul of Southwest's emergency response program. These teams have received numerous awards for crisis response, grassroots advocacy programs, and social media innovation. Barnett received her Bachelor of Science degree from Abilene Christian University (Abilene, TX).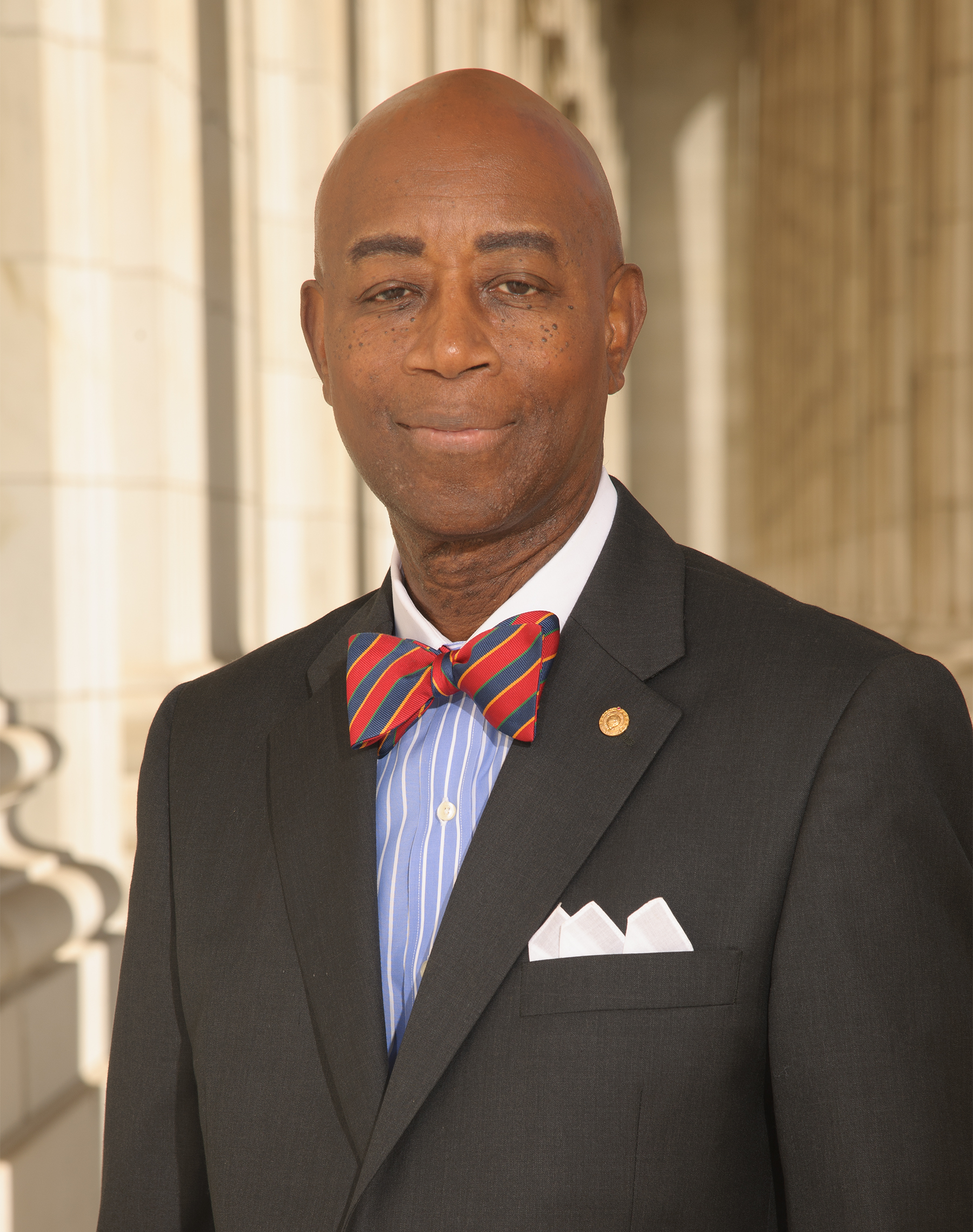 Barry C. Black
Rear Admiral Barry C. Black (Ret.) has served as the 62nd chaplain of the Senate since 2003. Prior to Capitol Hill, Black served in the U.S. Navy for over 27 years, ending his distinguished career as the chief of Navy chaplains. His personal decorations as rear admiral include numerous unit awards, campaign, and service medals, including the Navy Distinguished Service Medal and the Legion of Merit Medal. Black is a native of Baltimore, Maryland, and an alumnus of Oakwood College, Andrews University, North Carolina Central University, Palmer Theological Seminary, Salve Regina University, and Alliant International University. In addition to earning Master of Arts degrees in divinity, counseling, and management, he has received a doctorate degree in ministry and a Ph.D. in psychology. In 2006, he released his autobiography, From the Hood to the Hill, and is most recently the author of Make Your Voice Heard in Heaven, Nothing to Fear, and The Blessing of Adversity.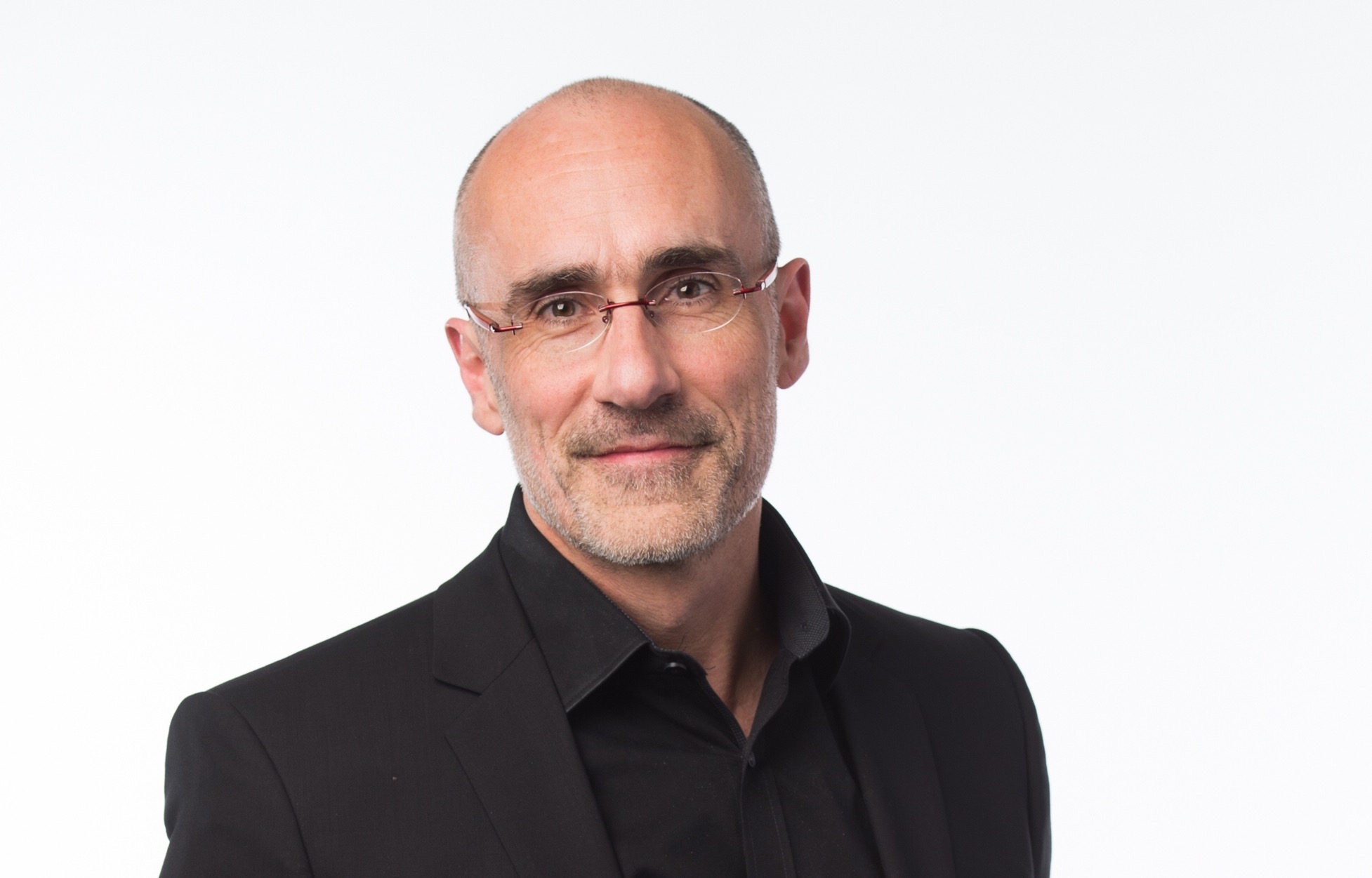 Arthur C. Brooks
Arthur C. Brooks is president of the American Enterprise Institute (AEI). He has served as president since January 1, 2009. He is also the Beth and Ravenel Curry Scholar in Free Enterprise. Before joining AEI, Brooks served at Syracuse University, where he taught economics and social entrepreneurship. Prior to his work in academia and public policy, he was a classical musician in the United States and Spain. Brooks is a contributing opinion writer for The New York Times and the bestselling author of 11 books; his latest is The Conservative Heart: How to Build a Fairer, Happier, and More Prosperous America. Brooks has a Ph.D. and an M.Phil. in policy analysis from the Pardee RAND Graduate School. He also holds an M.A. in economics from Florida Atlantic University and a B.A. in economics from Thomas Edison State College.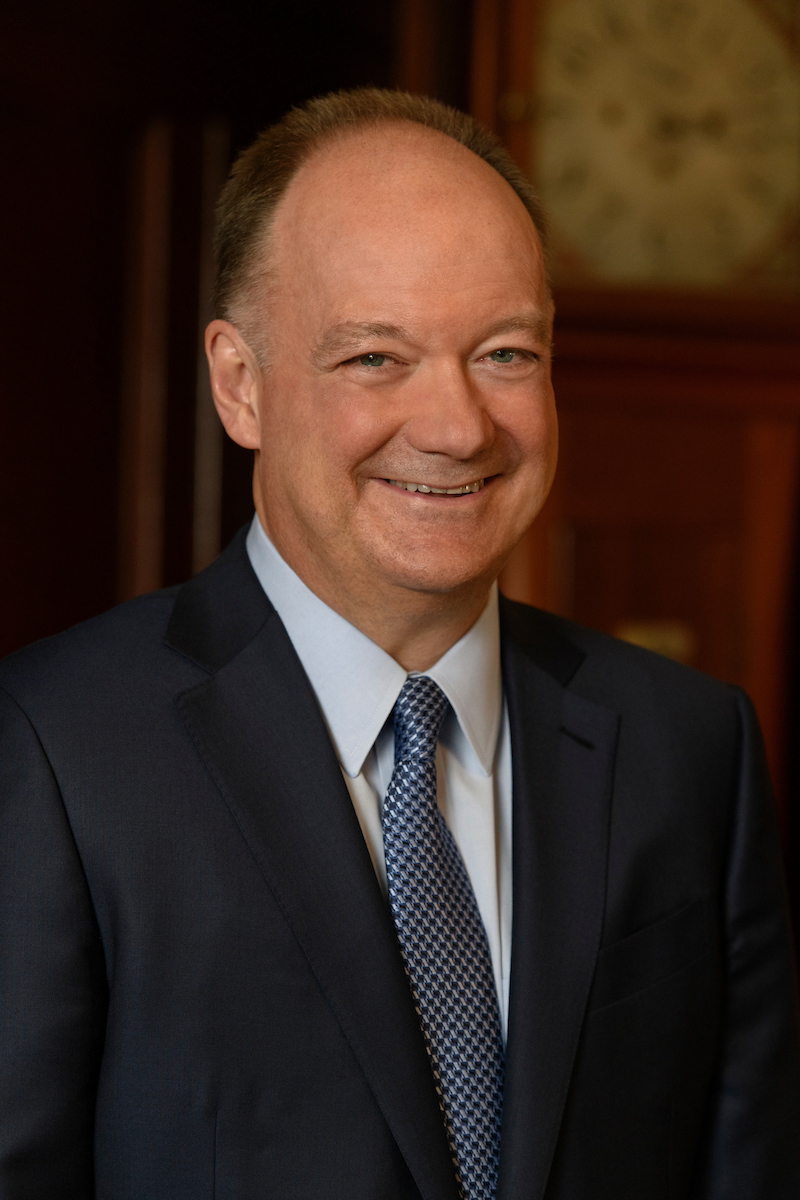 John J. DeGioia
John J. DeGioia is the 48th president of Georgetown University. For nearly four decades, Dr. DeGioia has worked to define and strengthen Georgetown University as a premier institution for education and research. A graduate of Georgetown, DeGioia served as a senior administrator and as a faculty member in the department of philosophy before becoming president in 2001. He is deeply engaged in addressing broader issues in education and currently serves as immediate past chair of the board of directors of the American Council on Education (ACE) and chair of the board of directors of the Forum for the Future of Higher Education. DeGioia also serves in various capacities for the Carnegie Corporation of New York, the National Association of Independent Schools, the NCAA, and the Knight Commission on Intercollegiate Athletics. DeGioia earned a bachelor's degree in English and a Ph.D. in philosophy from Georgetown.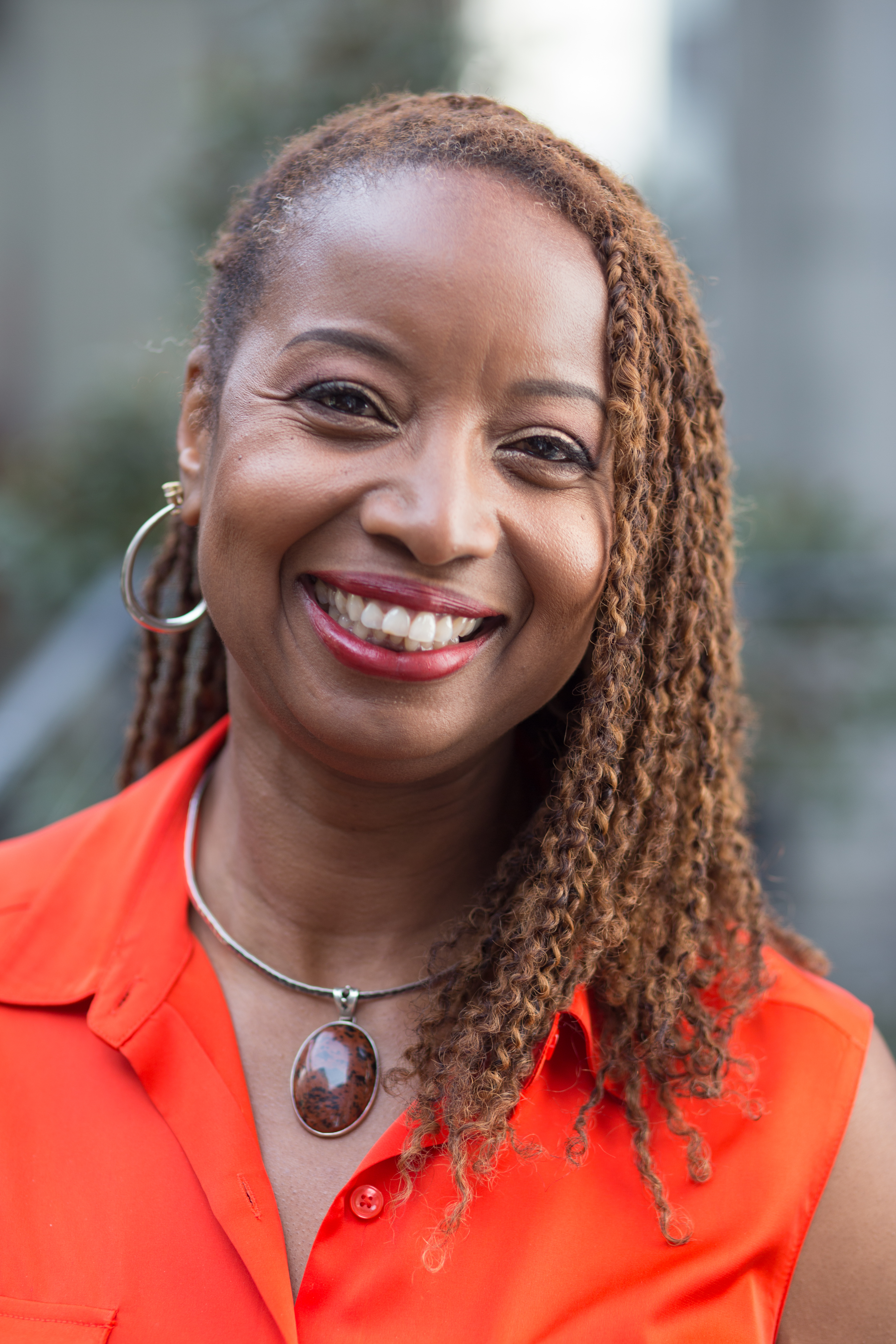 Brenda Salter McNeil
Brenda Salter McNeil serves as associate professor of reconciliation studies at Seattle Pacific University, where she also directs the reconciliation studies program. She is a dynamic speaker, author, professor, and evangelist with over 30 years of experience in the ministry of reconciliation. Her mission is to inspire, equip and empower emerging Christian leaders to be practitioners of reconciliation in their various spheres of influence around the world. She earned an M.Div. from Fuller Theological Seminary and her doctorate from Palmer Theological Seminary; she has also been awarded a Doctorate of Humane Letters from both North Park University and Eastern University. She is an ordained pastor in the Evangelical Covenant Church and serves as a member of the pastoral staff of Quest Church in Seattle. McNeil is the author of several books, her most recent being Roadmap to Reconciliation.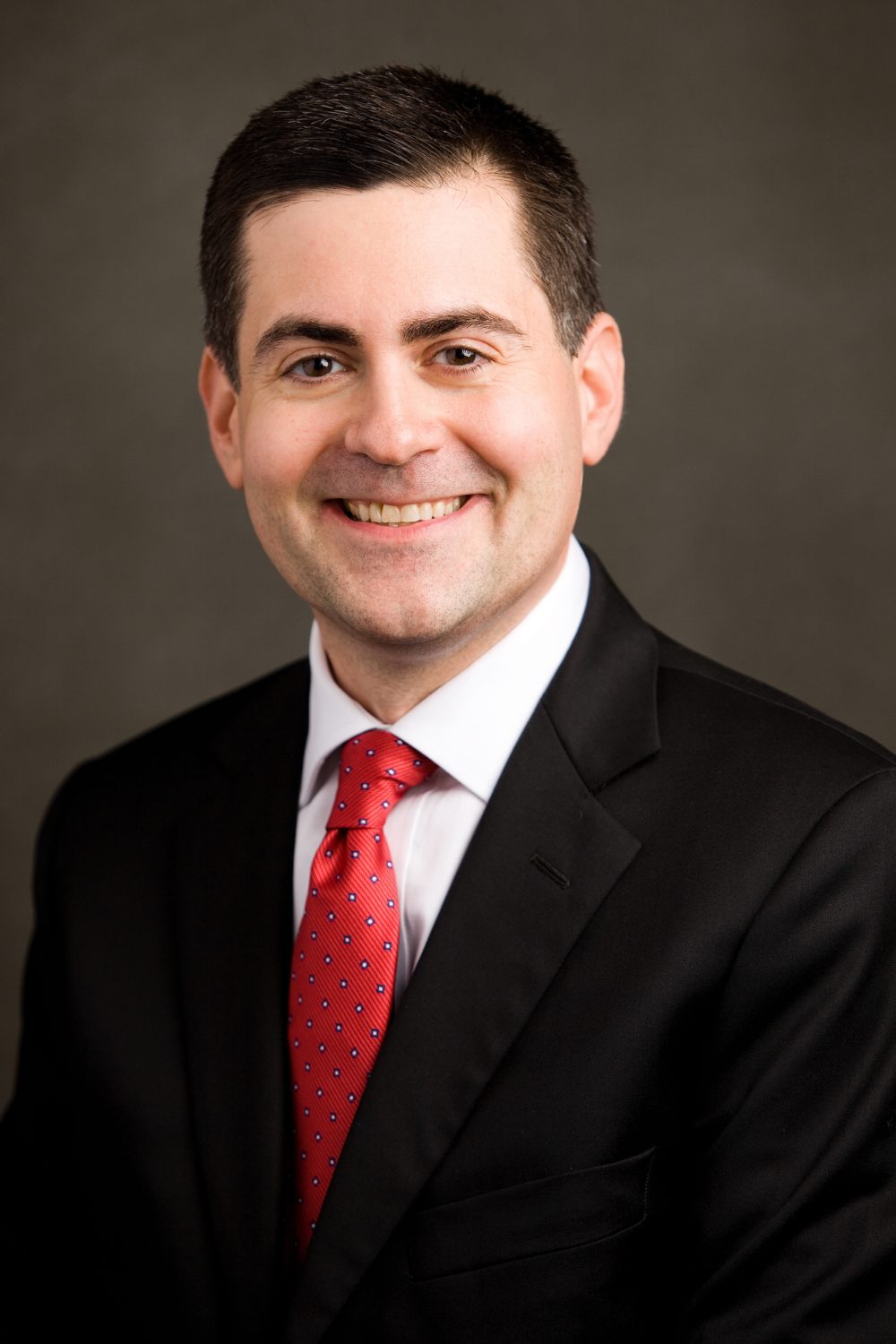 Russell Moore
Russell Moore is president of the Ethics & Religious Liberty Commission of the Southern Baptist Convention, the moral and public policy agency of the nation's largest Protestant denomination. He is a frequent cultural commentator, an ethicist and theologian by background, and an ordained Southern Baptist minister. Moore is the author of several books, including Onward: Engaging the Culture without Losing the Gospel. A native Mississippian, he and his wife, Maria, are the parents of five sons.
Hotel & Travel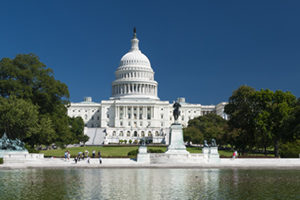 Washington Court Hotel
525 New Jersey Ave NW
Washington, DC 20001
Group Rate: $219 USD/night plus applicable tax
Check-in: 4:00 pm
Check-out: 12:00 pm
All conference sessions will take place at the Washington Court Hotel unless otherwise noted. The Washington Court Hotel has spacious accommodations, locally-sourced dining, and an unbeatable location just steps from the U.S. Capitol Building, National Mall, and the Newseum.
The CCCU has secured a special rate for conference attendees. The cut-off date to receive this rate is January 7, 2019.
Please note: The room block is not yet open, so please do not attempt to make a reservation. The CCCU will update the website with a reservation link and instructions to secure the special group rate. Please continue to check back for these instructions.
TRAVEL
Washington, DC is conveniently served by three nearby airports.  See details below for distance from the conference hotel:
Ronald Reagan Washington National Airport (5 miles/typically 12-25 minutes)

Transportation options: Taxi/Uber/Lyft/Super Shuttle or Metro [Union Station]

Baltimore/Washington International Airport (35 miles/typically 50-80 minutes)

Transportation options: Taxi/Uber/Lyft/Super Shuttle or Amtrak/MARC Train[Union Station]

Dulles International Airport (38 miles/typically 50 – 80 minutes)

Transportation options: Taxi/Uber/Lyft/Super Shuttle or Metro [Union Station]
Registration
Conference Rates

Early Bird
(by 11/2/18)


          Regular
          (11/3/18 – 1/4/19)             


Late
(1/5/19- 1/18/19)


CCCU Members & Trustees
(all member types)
 $795
          $850
$900
Spouses
(Must be spouse of CCCU member or spouse of CCCU member trustee)
 $595
          $650
$700
Non-Member
$895
          $950
$1,000
Eligibility:
Your registration fee includes:
Access to all conference sessions, meals, and materials.
Registration Eligibility and Process:
CCCU conferences and events are a benefit to faculty, staff, and administrators at our CCCU institutions, so they are typically closed to non-member individuals and institutions unless they are sponsors or speakers. There are some exceptions to this rule, so if you are a non-member interested in attending, please send your request to conferences@cccu.org
All registrations are reviewed to ensure they meet the CCCU eligibility policies.  The CCCU reserves the right to refuse or cancel all ineligible registrations at any time and shall not be held accountable for any outside fees associated with this cancellation.
Only individuals who register and present a badge may attend conference events. A badge is required for all conference sessions and events. For security reasons, badge swapping is not permitted. Anyone found wearing a badge that does not match his/her identification will be removed from the conference without a refund. In addition, the badge/name will be cancelled without a refund.
To register for the conference, click the Register button and sign in to your CCCU account. If you have any issues or if you forgot your log-in information, please call our office at (202) 546-8713 for assistance.
By registering for the conference, you are providing permission to receive emails, mailings, and faxes related to the conference. If you would like to opt-out from receiving the e-Advance Newsletter or if you wish to no longer receive emails from the Council for Christian Colleges & Universities, updates your preferences by logging into your MY CCCU account.
Full payment must accompany your registration. Please call the CCCU office at (202) 546-8713 if you need to make payment by check.
Cancellation Policy:
You may cancel your registration at any time prior to the start of the program. If you must cancel, email conferences@cccu.org. Full refunds will be given for cancellations received by close of business December 14, 2018. Refunds for cancellations received after December 14, 2018, will be issued minus a $50 processing fee. No refunds will be issued for cancellations received after January 11, 2019. Substitutions will be honored at any time. No-shows are not refunded.
Photo/Video Disclaimer:
By registering for and attending this event, you agree that your image may be used at any time, without further notification, for printed materials, websites, social media, and other marketing purposes. If you do not want us to use any photo that includes you, please contact the CCCU conference director at clamar@cccu.org.