2019 CCCU Presidents Conference
Overview
Join the CCCU for the 2019 Presidents Conference at the Washington Court Hotel located on Capitol Hill.  You will have the unique opportunity to gather with your peer presidents in Christian higher ed to share perspectives, collaborate on solutions, and build relationships. Spouses are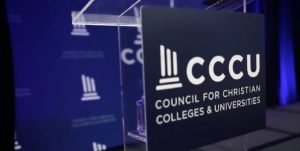 welcome and encouraged to attend all of the conference sessions with the exception of the business meeting which is a closed session for presidents only. There will also be a special program on Friday morning specifically for presidential spouses during the business meeting as well as an optional offsite outing on Thursday.
The CCCU planning team is working diligently to secure an impressive array of speakers, panels, and presentations that will challenge and encourage us on the most pressing issues of the day.
More details, speakers, and registration will be available in Summer 2018. 
Hotel & Travel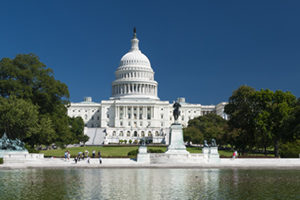 Washington Court Hotel
525 New Jersey Ave NW
Washington, DC 20001
Group Rate: $219 USD/night plus applicable tax
Check-in: 4:00 pm
Check-out: 12:00 pm
All conference sessions will take place at the Washington Court Hotel unless otherwise noted. The Washington Court Hotel has spacious accommodations, locally-sourced dining, and an unbeatable location just steps from the U.S. Capitol Building, National Mall, and the Newseum.
The CCCU has secured a special rate for conference attendees. The cut-off date to receive this rate is January 7, 2019.
Please note: The room block is not yet open, so please do not attempt to make a reservation. The CCCU will update the website with a reservation link and instructions to secure the special group rate. Please continue to check back for these instructions.
TRAVEL
Washington, DC is conveniently served by three nearby airports.  See details below for distance from the conference hotel:
Ronald Reagan Washington National Airport (5 miles/typically 12-25 minutes)

Transportation options: Taxi/Uber/Lyft/Super Shuttle or Metro [Union Station]

Baltimore/Washington International Airport (35 miles/typically 50-80 minutes)

Transportation options: Taxi/Uber/Lyft/Super Shuttle or Amtrak/MARC Train[Union Station]

Dulles International Airport (38 miles/typically 50 – 80 minutes)

Transportation options: Taxi/Uber/Lyft/Super Shuttle or Metro [Union Station]
Program
9:00 am – 11:00 am
Morning Sessions on Capitol Hill
Opening Remarks
Shirley V. Hoogstra, President, CCCU
Opening Keynote
Speaker: TBD
Hill Meeting Prep Session
Shapri D. LoMaglio, Vice President for Government & External Relations, CCCU
11:00 am – 5:00 pm
Advocacy on the Hill
6:00 pm – 7:00 pm
Welcome Reception
7:00 pm – 9:00 pm
Opening Night Awards Dinner & Keynote Address
7:00 am – 5:30 pm
CCCU Registration/Information Desk Open
7:00 am – 7:45 am
Grab & Go Breakfast
Enjoy breakfast at your leisure. We encourage you to grab a plate, meet a new friend, learn about a new product or service, and enjoy this time for morning fellowship
7:45 am – 8:30 am
Worship and Devotion
8:30 am – 9:15 am
Plenary Session
Speaker TBD
9:15 am – 9:30 am Transition time
9:30 am – 10:30 am
Plenary Session
Speaker TBD
10:30 am – 11:00 am
AM Networking & Refreshment Break
11:00 am – 12:00 pm
Concurrent Breakout Sessions TBD
12:00 pm – 1:30 pm
Awards Luncheon
1:30 pm – 1:45 pm Transition Time
1:45 pm – 2:45 pm
Concurrent Breakout Sessions TBD
2:45 pm – 3:15 pm
Sweet Treats Networking Break
3:15 pm – 4:00 pm
Plenary Session
Speaker TBD
4:00 pm – 5:00 pm
Plenary Session
Speaker TBD
5:00 pm – 5:15 pm
Closing Examen & Prayer
7:30 am – 10:00 am
CCCU Information Desk Open
7:30 am – 8:00 am
Grab & Go Breakfast
Enjoy breakfast at your leisure. We encourage you to grab a plate, meet a new friend, learn about a new product or service, and enjoy this time for morning fellowship
8:00 am – 9:30 am
Business Meeting (Campus Presidents Only)
9:30 am – 10:00 am 
AM Refreshments & Hotel Check-Out
10:00 am – 10:45 am
Plenary Session
Speaker TBD
10:45 am – 11:30 am
Plenary Session
Speaker TBD
11:30 am – 12:00 pm
Closing Remarks
Shirley V. Hoogstra, President, CCCU