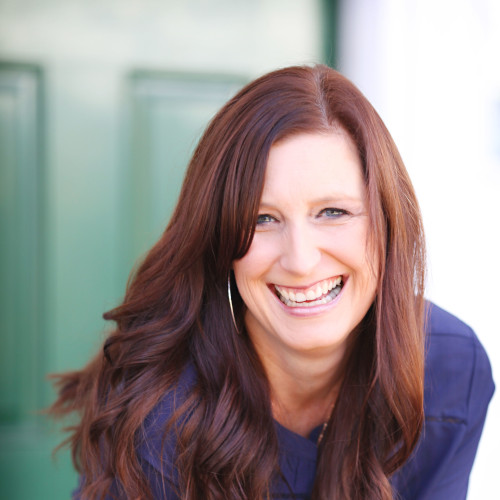 Lisa-Jo Baker
Author, Speaker, and Podcaster
Lisa-Jo Baker
Lisa-Jo Baker is the author of Never Unfriended (a Publishers Weekly and ECPA bestseller) and Surprised by Motherhood, as well as the Bible study We Saved You a Seat and its companion version for teen girls. Her online writings have been syndicated from New Zealand to New York, including on Huffington Post Parents, BlogHer, Deseret News, Focus on the Family, Stroller Traffic, iVillage, OH Baby!, the Power of Moms, and Christianity.com. In the past decade, she has invited a highly engaged community of women into her completely ordinary life with humor, honesty, and camaraderie through her blog, social media, and in-person events across the country.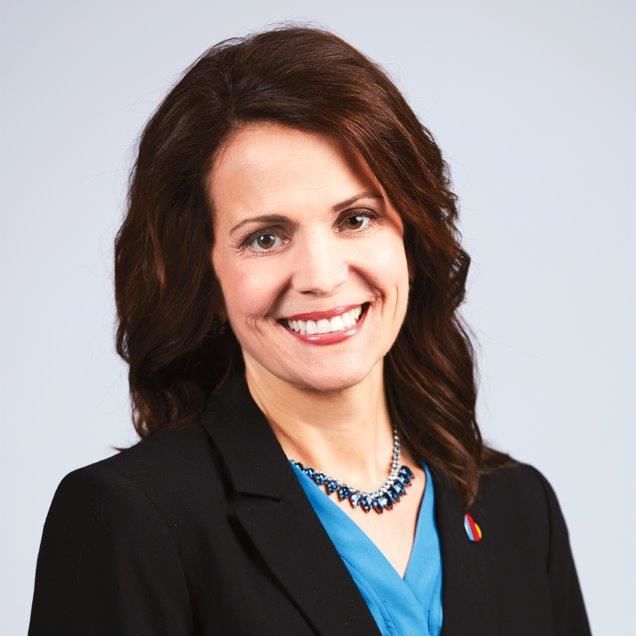 Laurie Barnett
Director of Communications & Outreach at Southwest Airlines
Laurie Barnett
Laurie Barnett serves as the managing director of communications and outreach at Southwest Airlines. A 20-year veteran of Southwest Airlines, Barnett is responsible for guiding the efforts of the airline's employee communications, public relations, social business, digital workplace and creative studio, emergency response and business continuity planning, and community outreach functions. Her career in communications and outreach began in 2000, when she joined the team to spearhead the overhaul of Southwest's emergency response program. These teams have received numerous awards for crisis response, grassroots advocacy programs, and social media innovation. Barnett received her Bachelor of Science degree from Abilene Christian University (Abilene, TX).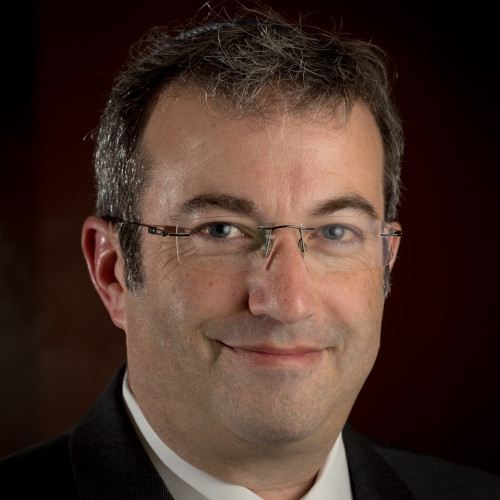 Rabbi Ari Berman
President of Yeshiva University
Rabbi Ari Berman
Rabbi Ari Berman is president of Yeshiva University, the world's premier Jewish institution for higher education. He earned his B.A. from Yeshiva College, his M.A. in medieval Jewish philosophy from the Bernard Revel Graduate School of Jewish Studies, his rabbinical ordination from the Rabbi Isaac Elchanan Theological Seminary (RIETS), and his Ph.D. in Jewish thought at the Hebrew University of Jerusalem.


In 2000, he became rabbi of the Jewish Center in New York City and, simultaneous with his pulpit, served as an instructor of Talmud at Yeshiva College. In 2015, Berman was appointed head (Rosh ha-Merkaz) of Hechal Shlomo – Center of Jewish Heritage in Jerusalem, where he initiated a transformation of the historic organization into an international center for Jewish life, learning, and leadership. He was appointed president of Yeshiva University in June 2017.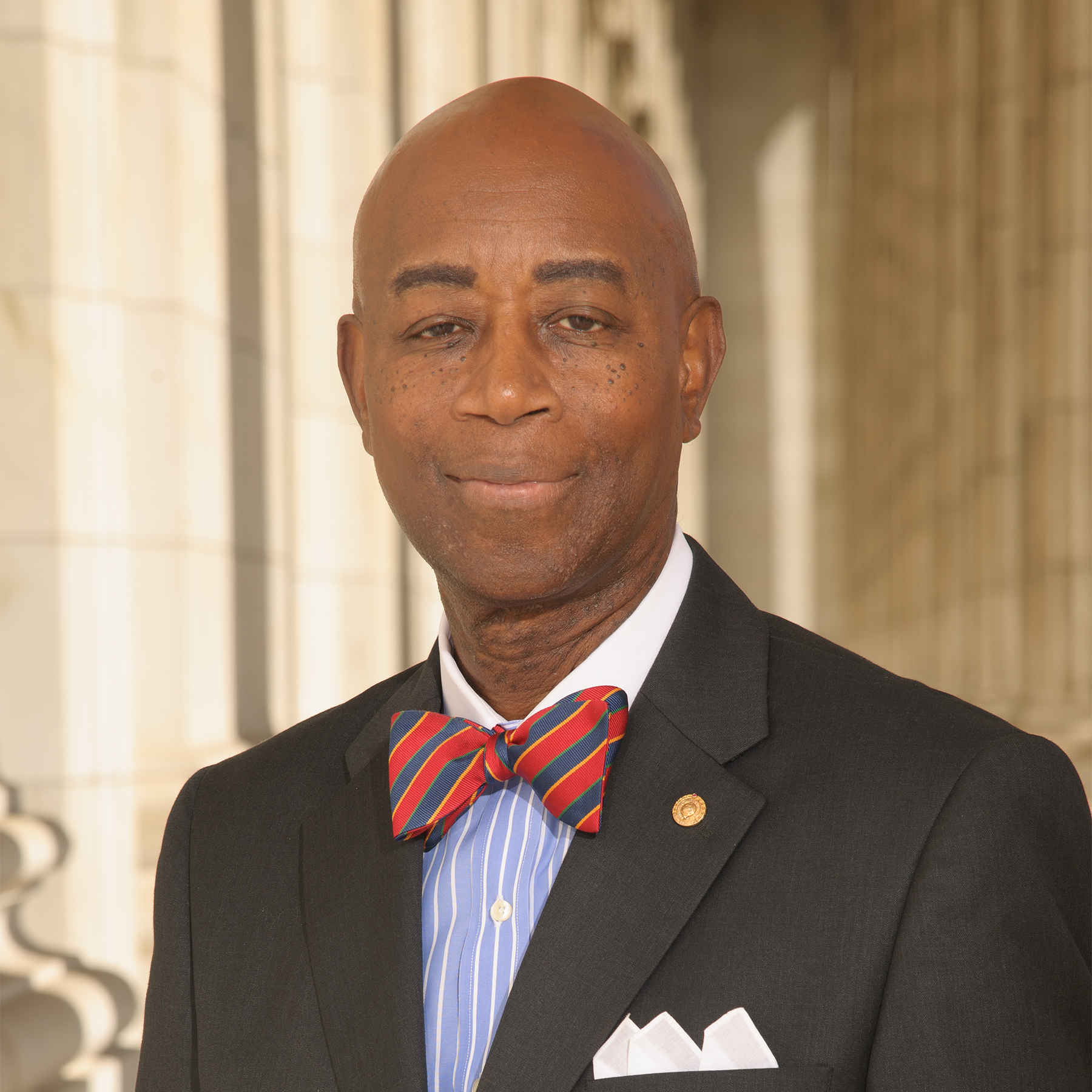 Barry C. Black
Chaplain of the Senate
Barry C. Black
Rear Admiral Barry C. Black (Ret.) has served as the 62nd chaplain of the Senate since 2003. Prior to Capitol Hill, Black served in the U.S. Navy for over 27 years, ending his distinguished career as the chief of Navy chaplains. His personal decorations as rear admiral include numerous unit awards, campaign, and service medals, including the Navy Distinguished Service Medal and the Legion of Merit Medal. Black is a native of Baltimore, Maryland, and an alumnus of Oakwood College, Andrews University, North Carolina Central University, Palmer Theological Seminary, Salve Regina University, and Alliant International University. In addition to earning Master of Arts degrees in divinity, counseling, and management, he has received a doctorate degree in ministry and a Ph.D. in psychology. In 2006, he released his autobiography, From the Hood to the Hill, and is most recently the author of Make Your Voice Heard in Heaven, Nothing to Fear, and The Blessing of Adversity.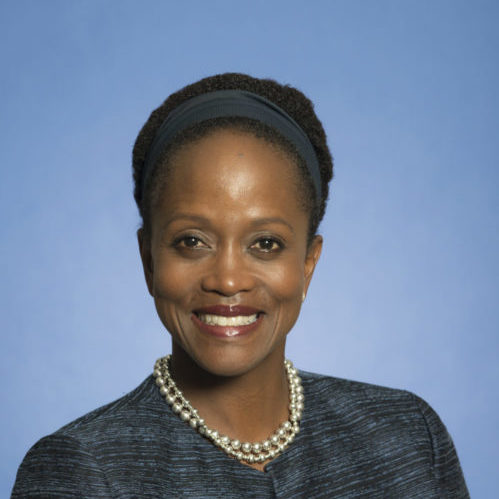 Esther Brimmer
Executive Director/CEO of NAFSA: Association of International Educators
Esther Brimmer
Esther Brimmer is the executive director and CEO of NAFSA: Association of International Educators. She has been on the faculty of George Washington University, The Johns Hopkins University, and the College of Europe in Belgium. She was U.S. Assistant Secretary of State for International Organization Affairs. She received her D.Phil and M.Phil from Oxford University and her B.A. from Pomona College.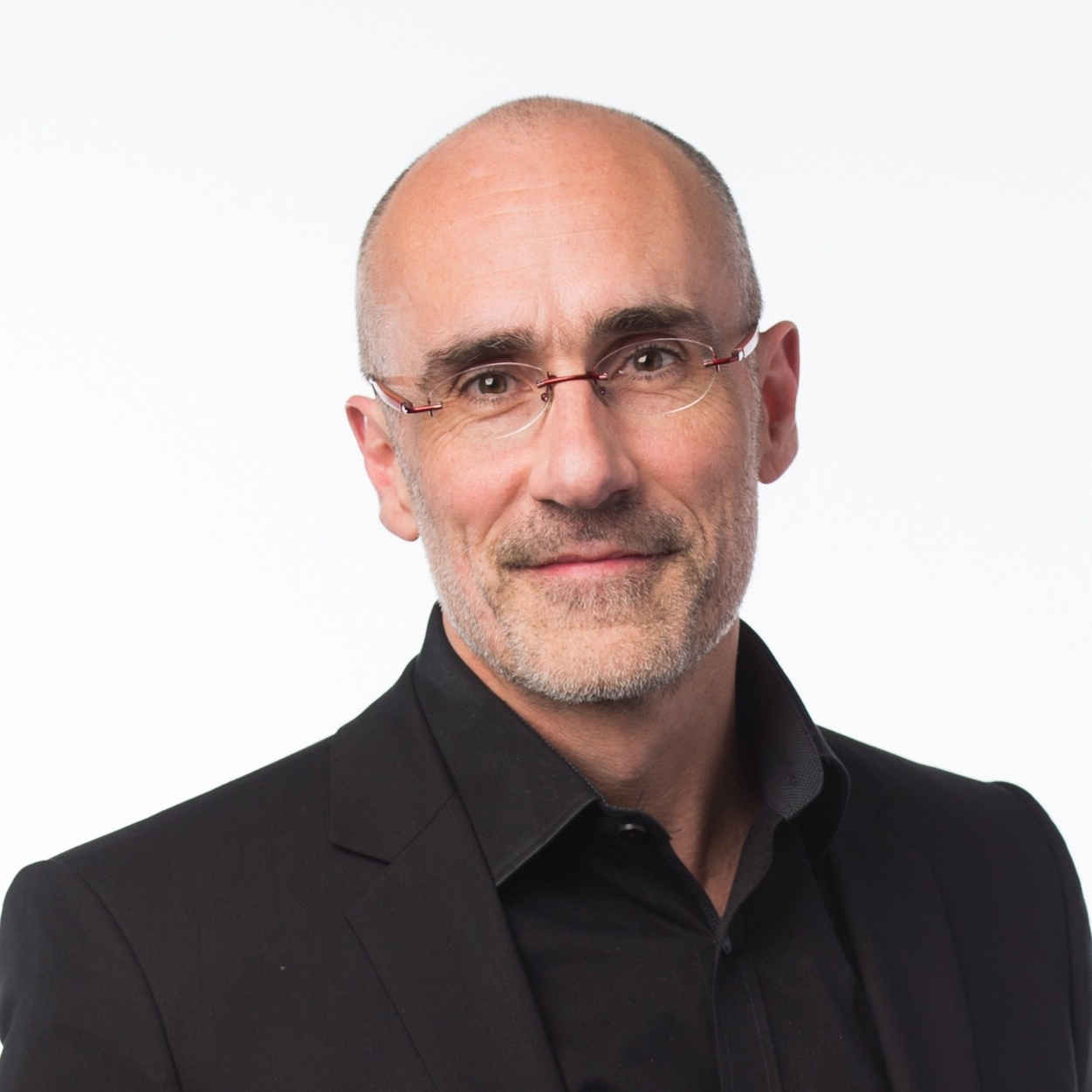 Arthur C. Brooks
President of the American Enterprise Institute (AEI)
Arthur C. Brooks
Arthur C. Brooks is president of the American Enterprise Institute (AEI). He has served as president since January 1, 2009. He is also the Beth and Ravenel Curry Scholar in Free Enterprise. Before joining AEI, Brooks served at Syracuse University, where he taught economics and social entrepreneurship. Prior to his work in academia and public policy, he was a classical musician in the United States and Spain. Brooks is a contributing opinion writer for The New York Times and the bestselling author of 11 books; his latest is The Conservative Heart: How to Build a Fairer, Happier, and More Prosperous America. Brooks has a Ph.D. and an M.Phil. in policy analysis from the Pardee RAND Graduate School. He also holds an M.A. in economics from Florida Atlantic University and a B.A. in economics from Thomas Edison State College.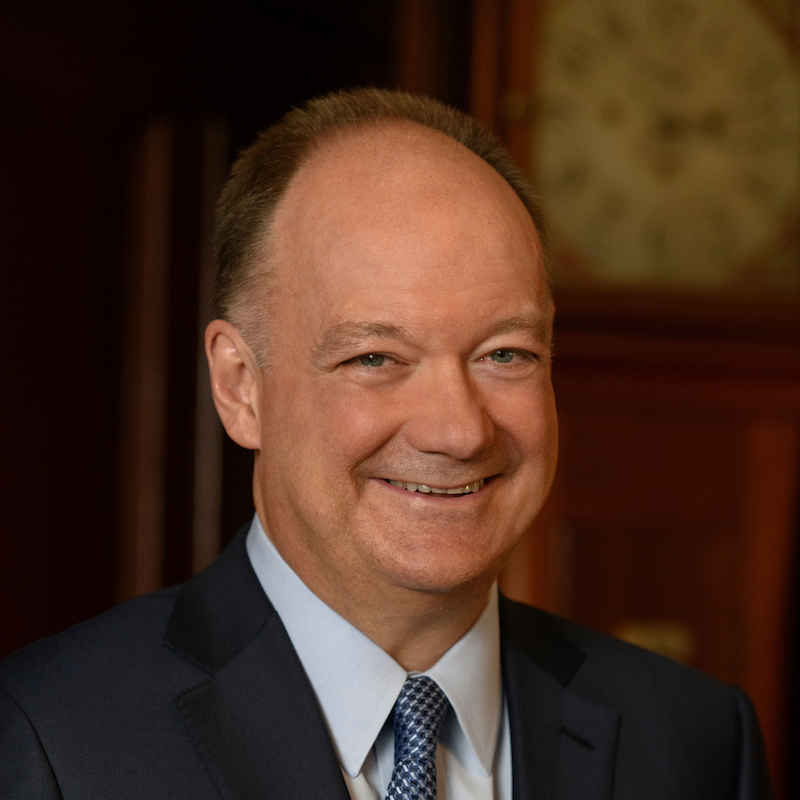 John J. DeGioia
President of Georgetown University
John J. DeGioia
John J. DeGioia is the 48th president of Georgetown University. For nearly four decades, Dr. DeGioia has worked to define and strengthen Georgetown University as a premier institution for education and research. A graduate of Georgetown, DeGioia served as a senior administrator and as a faculty member in the department of philosophy before becoming president in 2001. He is deeply engaged in addressing broader issues in education and currently serves as immediate past chair of the board of directors of the American Council on Education (ACE) and chair of the board of directors of the Forum for the Future of Higher Education. DeGioia also serves in various capacities for the Carnegie Corporation of New York, the National Association of Independent Schools, the NCAA, and the Knight Commission on Intercollegiate Athletics. DeGioia earned a bachelor's degree in English and a Ph.D. in philosophy from Georgetown.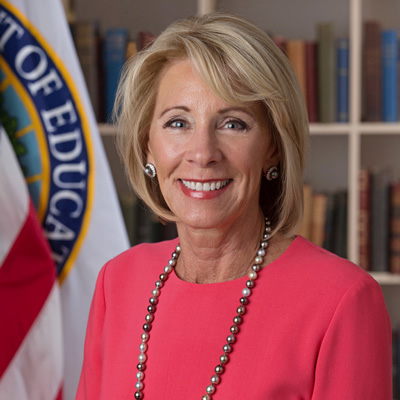 Betsy DeVos
U.S. Secretary of Education
Betsy DeVos
Betsy DeVos serves as the 11th U.S. Secretary of Education. She has been involved in education policy for nearly three decades and for 15 years, she served as an in-school mentor for at-risk children in the Grand Rapids (Michigan) Public Schools. Secretary DeVos has worked to support the creation of new educational choices for students in 25 states and the District of Columbia. Previously, she served as chairman of the Windquest Group, an enterprise and investment management firm. She has also served on the boards of numerous national and local charitable and civic organizations, including the Kennedy Center for the Performing Arts, Kids Hope USA, ArtPrize, Mars Hill Bible Church, and the Kendall College of Art and Design. Secretary DeVos received a B.A. from Calvin College.
Brent Ellis
President of Spring Arbor University
Brent Ellis
Brent Ellis has served as the 30th president of Spring Arbor University since 2013. During his presidency, Spring Arbor has added competitive academic programs such as the residential nursing program, engineering, and, in the near future, the Doctor of Nursing Practice program. Before becoming president, Dr. Ellis served at Spring Arbor University as special assistant to the president and then as vice president for university advancement, where he oversaw university development, communications, alumni, external relations, the SAU Foundation, and SAU Radio.
Ellis previously worked at LeTourneau University where he served as dean for the Center for the Development of Christian Leadership. Prior to working at LeTourneau, he spent four years as the director of leadership development and student programs at Taylor University. Ellis holds a doctorate in higher education administration from Indiana University, an M.Div. from Asbury Theological Seminary, a master's from Bethel College, and a bachelor's from Greenville College.
Sherilyn Emberton
President of Huntington University
Sherilyn Emberton
Sherilyn Emberton is the president of Huntington University, a role she has served in since June 2013. She has made a significant impact by helping to launch HU's first doctoral program in occupational therapy, the Haupert Institute for Agricultural Studies, and the Arizona Center for Digital Media Arts.

Currently, Emberton is the vice chair of the Northeast Indiana Regional Partnership's Governing Board and sits on the board for the Regional Chamber of Northeast Indiana. She is also the director of higher education for the U.S. National Conference, United Brethren Church in Christ. In addition, she chairs the Lenawee Christian Ministries Board headquartered in Adrian, Michigan; is designated director of the Independent Colleges of Indiana (ICI) out of Indianapolis, serves on the board for the Community Harvest Food Bank of Northeast Indiana, Inc, and is a member of the AgriNovus board.

Prior to accepting the presidency at Huntington, Emberton served in leadership roles at East Texas Baptist University, Lincoln Memorial University, LeTourneau University, and Texas State Technical Institute. She holds an Ed.D. from Texas A&M University-Commerce and a master's and bachelor's from Stephen F. Austin State University.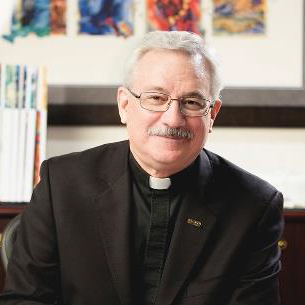 John P. Fitzgibbons
President of Regis University
John P. Fitzgibbons
John P. Fitzgibbons has served as president of Regis University since June 2012. Previously, Fitzgibbons was the associate provost for faculty development at Marquette University. He also served as vice president for administration and interim dean of the college of professional studies at University San Francisco and as superior and director of novices at the Novitiate of the North American Martyrs in St. Paul, Minnesota. He taught English at Creighton University and at Marquette University. Fitzgibbons holds a Ph.D. in English from Loyola University Chicago; an S.T.M. in moral theology from the Jesuit School of Theology at Berkeley; an M.Div. from the Weston Jesuit School of Theology; an M.A. in English from the University of Chicago; and a B.A. in philosophy and English from Saint Louis University. A native of Omaha, Nebraska, he entered the Wisconsin Province of the Society of Jesus in 1973 and was ordained a priest in 1985.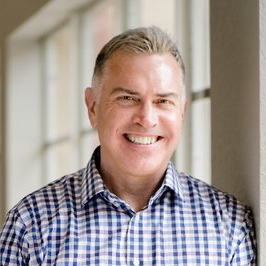 Kent Ingle
President of Southeastern University
Kent Ingle
Kent Ingle serves as the president of Southeastern University in Lakeland, Florida, one of the fastest growing private institutions in the nation. A champion of innovative educational design, Ingle has propelled the university's enrollment from 2,546 students in 2011 to more than 8,000 students currently, with over 110 extension sites and six regional campuses. Before becoming SEU's president in 2011, Ingle held leadership positions in higher education and the nonprofit sector. In the beginning of his career, Ingle spent 10 years as a television sports anchor for NBC and CBS. A frequent guest on Fox & Friends, CBSN, and CNN, Ingle is the author of several leadership books, including Framework Leadership: Position Yourself for Transformational Change, and the creator and host of the Framework Leadership podcast. Ingle currently serves on the Global Leadership Council for Pray.com, a social network for faith organizations and nonprofits. He is also a founding member of the Presidents' Alliance on Higher Education and Immigration.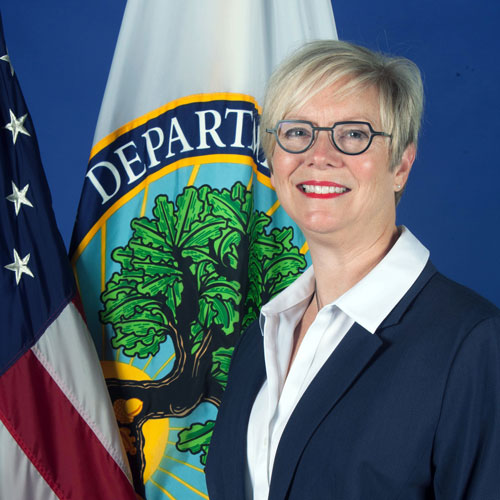 Diane Auer Jones
Principal Deputy Under Secretary, U.S. Department of Education
Diane Auer Jones
Diane Auer Jones is the principal deputy under secretary, delegated the duties of the under secretary and assistant secretary for post-secondary education at the U.S. Department of Education. Jones spent the first 10 years of her career serving as a biology professor at the Community College of Baltimore County, and later working at Princeton University and Career Education Corporation. She also has an extensive background in science and education policy, having worked for the National Science Foundation, the U.S. House of Representatives Committee on Science, and the White House Office of Science and Technology Policy. She served as the assistant secretary for postsecondary education at the Department of Education during the George W. Bush administration. Prior to rejoining the Department of Education, she served as a senior policy advisor to the Secretary of Labor and focused on workforce development issues.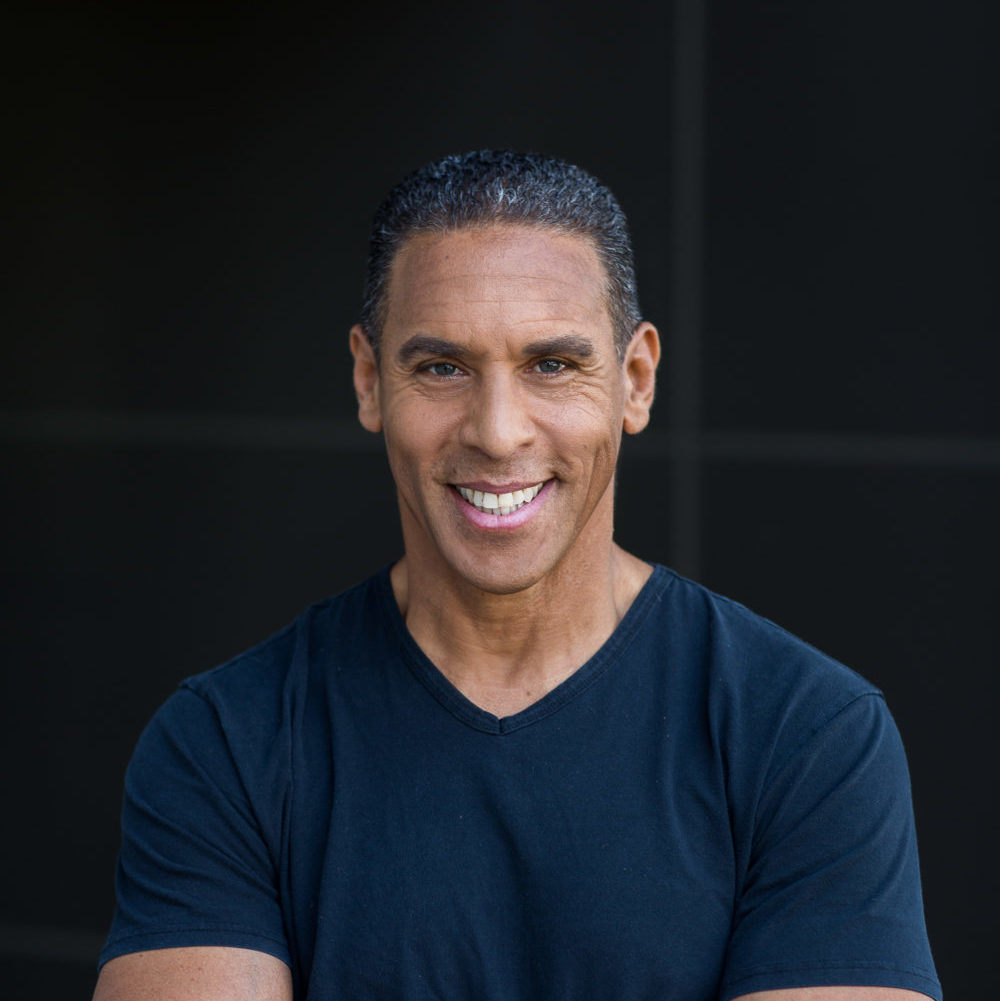 Miles McPherson
Author & Pastor at Rock Church
Miles McPherson
Miles McPherson is the pastor of the Rock Church in San Diego, California. He played in the NFL for the San Diego Chargers from 1982-1985, during which time he accepted Jesus Christ as his Savior and overcame a cocaine addiction in one day. He received his M.Div. from Azusa Pacific University's School of Theology in 1991. McPherson founded the Rock Church in 2000; today, it is one of the nation's largest churches, with over 20,000 people attending one of the Rock's Sunday services or experiencing the services through online streaming each week. In addition to pastor and motivational speaker, McPherson is also an author. His new book, The Third Option: Hope for a Racially Divided Nation seeks to bring God's healing to racial tension and division with a powerful message and practical next steps to begin the conversation with "someone not like you."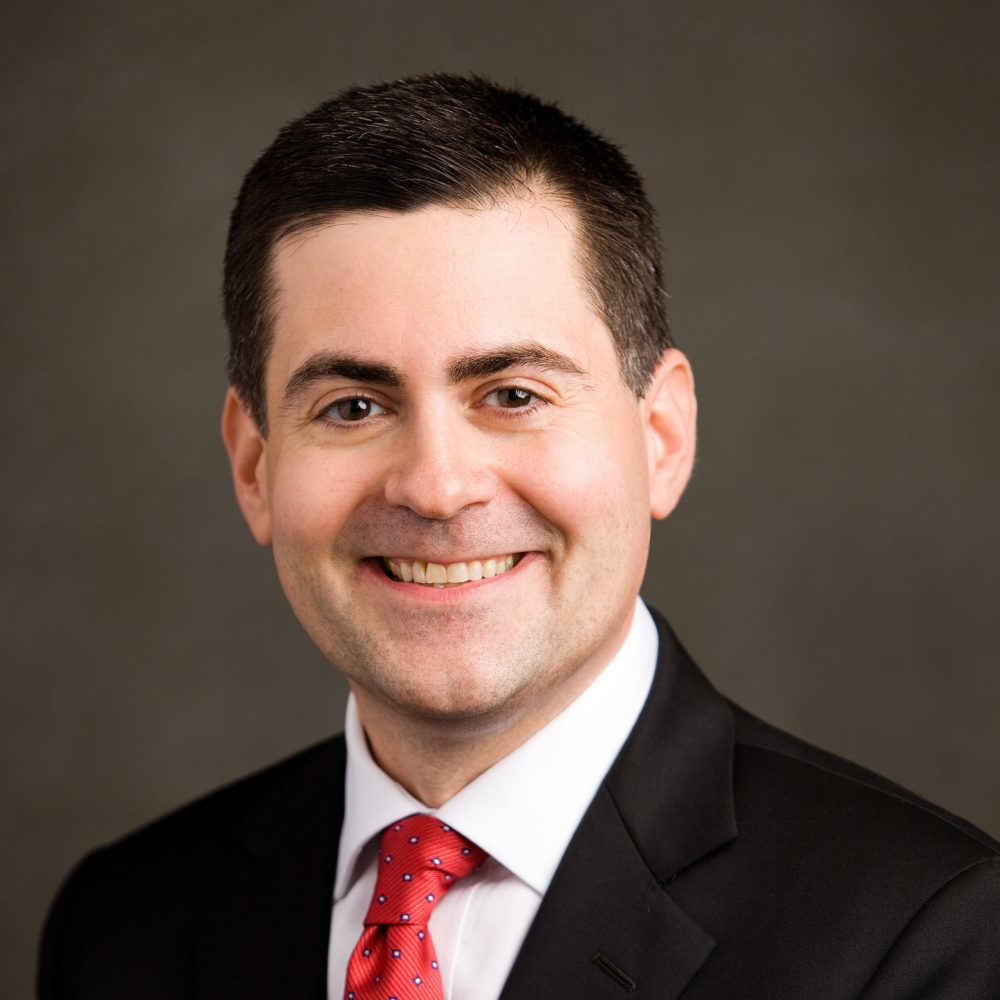 Russell Moore
President of the Ethics & Religious Liberty Commission of the Southern Baptist Convention
Russell Moore
Russell Moore is president of the Ethics & Religious Liberty Commission of the Southern Baptist Convention, the moral and public policy agency of the nation's largest Protestant denomination. He is a frequent cultural commentator, an ethicist and theologian by background, and an ordained Southern Baptist minister. Moore is the author of several books, including Onward: Engaging the Culture without Losing the Gospel. A native Mississippian, he and his wife, Maria, are the parents of five sons.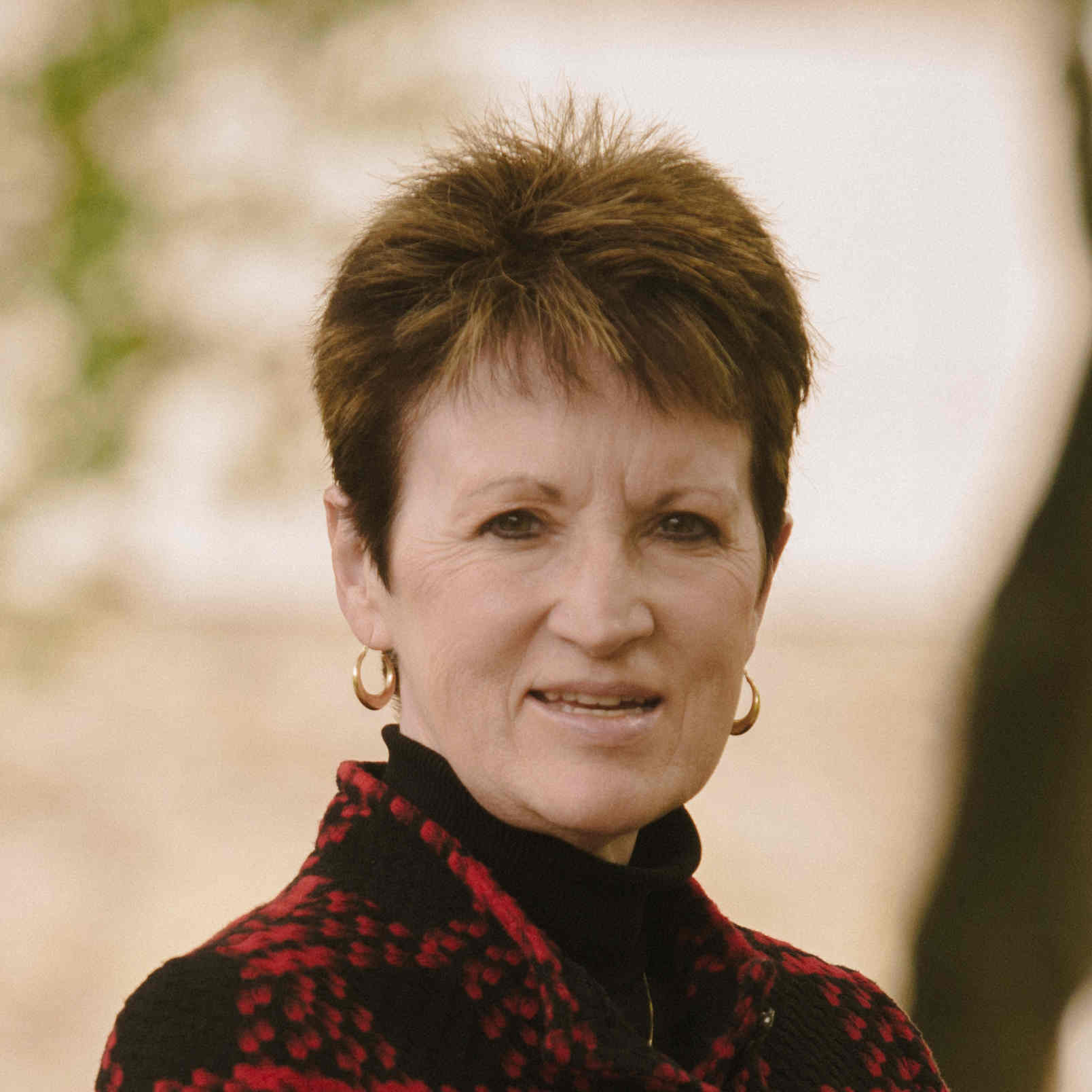 Shirley Mullen
President of Houghton College
Shirley Mullen
Shirley A. Mullen is the President of Houghton College.  Since coming to Houghton in 2006, she had led Houghton in strengthening its longstanding commitment to the natural sciences, especially in undergraduate research; in expanding Houghton's historic commitment to underserved populations both on its main campus and among the refugee communities of Buffalo and Utica; in highlighting such curricular and co-curricular opportunities of Houghton's location such as Creation Care and Equestrian Studies; and in enlarging Houghton's commitment to student athletes through expanded facilities and programs.
She serves on boards of Fuller Theological Seminary, CCCU (Council for Christian Colleges and Universities), NAICU (National Association of Independent Colleges and Universities), National Association of Evangelicals, and Allegany County United Way.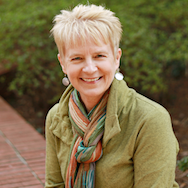 Joretta Nelson
Senior Vice President/Owner of Credo
Joretta Nelson
Joretta Nelson is senior vice president/owner at Credo and is known as a dedicated student success advocate. Whether advising presidents, leading strategic planning, or consulting on academic and student success projects, Nelson keeps student success at the center of her work. She developed and launched Credo's unique Moving the Needle project in 2011, a comprehensive two-year student success project that serves to transform campus culture, building the on-campus infrastructure, collaboration, and buy-in needed to sustain higher levels of retention for an institution. She previously served as a member of senior leadership teams at Brevard College and Union College, and as a faculty member in music departments on various campuses. Nelson earned her Ph.D. in Higher Education from Azusa Pacific University. An accomplished musician, she received her B.A. in music from the University of California at Los Angeles and completed choral conducting master's studies at California State University at Fullerton.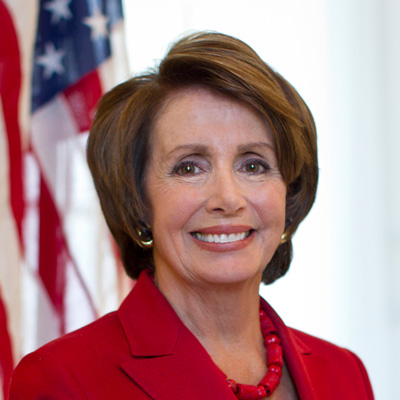 Nancy Pelosi
Speaker of the U.S. House of Representatives
Nancy Pelosi
Nancy Pelosi is the 52nd Speaker of the House of Representatives, having made history in 2007 when she was elected the first woman to serve as Speaker of the House.  Now in her third term as Speaker, Pelosi made history again in January 2019 when she regained her position second-in-line to the presidency, the first person to do so in more than 60 years.  As Speaker, Pelosi is fighting for the people, working to lower health care costs, increase workers' pay through strong economic growth and rebuilding America, and cleaning up corruption for make Washington work for all. 
For 31 years, Speaker Pelosi has represented San Francisco, California's 12th Congressional District, in Congress.  She has led House Democrats for 16 years and previously served as House Democratic Whip. 
Pelosi brings to her leadership position a distinguished record of legislative accomplishment.  She led the Congress in passing historic health insurance reform, key investments in college aid, clean energy and innovation, and initiatives to help small businesses and veterans.  She has been a powerful voice for civil rights and human rights around the world for decades.  Pelosi comes from a strong family tradition of public service in Baltimore.  Married to Paul Pelosi, she is a mother of five and grandmother of nine.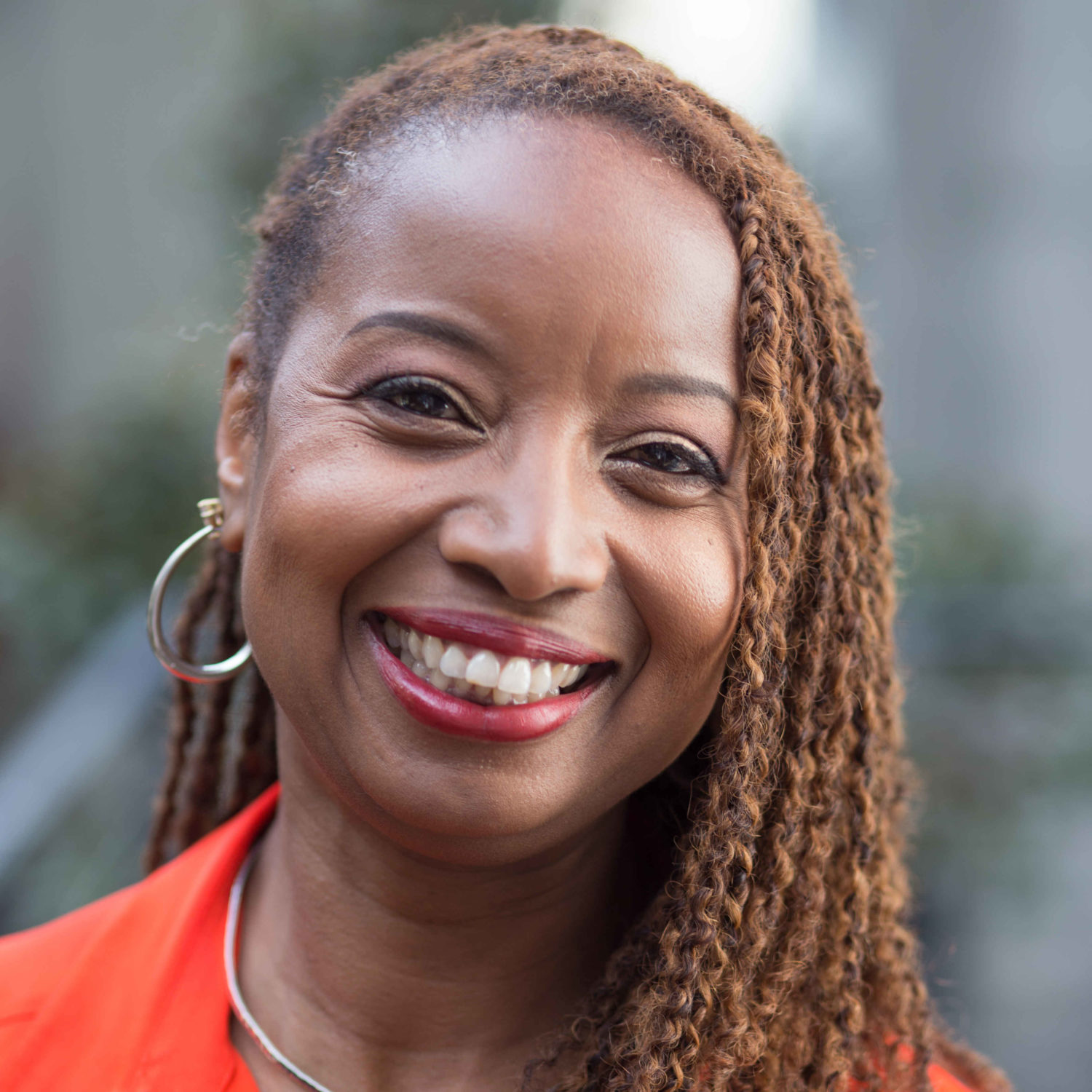 Brenda Salter McNeil
Associate Professor of Reconciliation Studies at Seattle Pacific University
Brenda Salter McNeil
Brenda Salter McNeil serves as associate professor of reconciliation studies at Seattle Pacific University, where she also directs the reconciliation studies program. She is a dynamic speaker, author, professor, and evangelist with over 30 years of experience in the ministry of reconciliation. Her mission is to inspire, equip and empower emerging Christian leaders to be practitioners of reconciliation in their various spheres of influence around the world. She earned an M.Div. from Fuller Theological Seminary and her doctorate from Palmer Theological Seminary; she has also been awarded a Doctorate of Humane Letters from both North Park University and Eastern University. She is an ordained pastor in the Evangelical Covenant Church and serves as a member of the pastoral staff of Quest Church in Seattle. McNeil is the author of several books, her most recent being Roadmap to Reconciliation.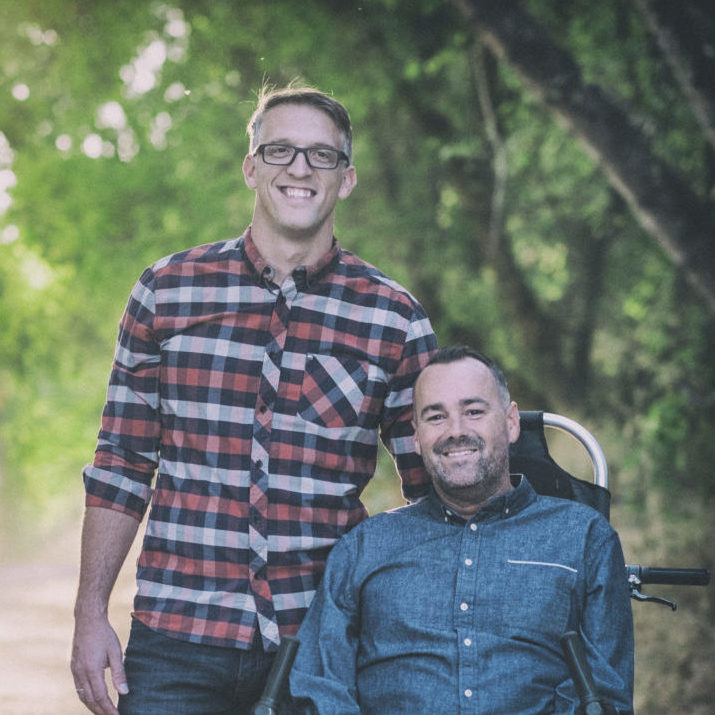 Justin Skeesuck & Patrick Gray
Authors of I'll Push You
Justin Skeesuck & Patrick Gray
Best-selling authors, highly sought-after speakers, and best friends for over 40 years, Justin Skeesuck and Patrick Gray share their life/work experiences and their adventures as the backdrop for exploring the concepts of leadership, teamwork, relationships, and the power of the human collective. Despite Skeesuck's progressive neuromuscular disease robbing him of the use of his arms and legs, the two struck out on a 500-mile wheelchair pilgrimage on the Camino de Santiago across the vast terrain of northern Spain. This impossible journey between two best friends evolved into one of the most powerful representations of what humanity is capable of accomplishing when we come together.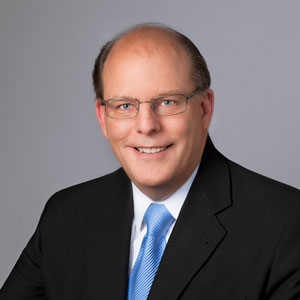 Peter Wehner
Senior Fellow at Ethics and Public Policy Center
Peter Wehner
Peter Wehner is a senior fellow at the Ethics and Public Policy Center. He writes widely on political, cultural, religious, and national security issues. Wehner has written for numerous publications—including the Wall Street Journal, Washington Post, The Atlantic, Financial Times, The Weekly Standard, National Review, Commentary, National Affairs, Christianity Today and Time magazine. In 2015 he was named a contributing opinion writer for the New York Times, where he writes a monthly column. He has also appeared frequently as a commentator on Fox News, CNN, MSNBC, CBS, and C-SPAN television. Wehner served in the Reagan and George H.W. Bush administrations prior to becoming deputy director of speechwriting and later the head of the Office of Strategic Initiatives for President George W. Bush. He has also served as an adviser to several presidential campaigns.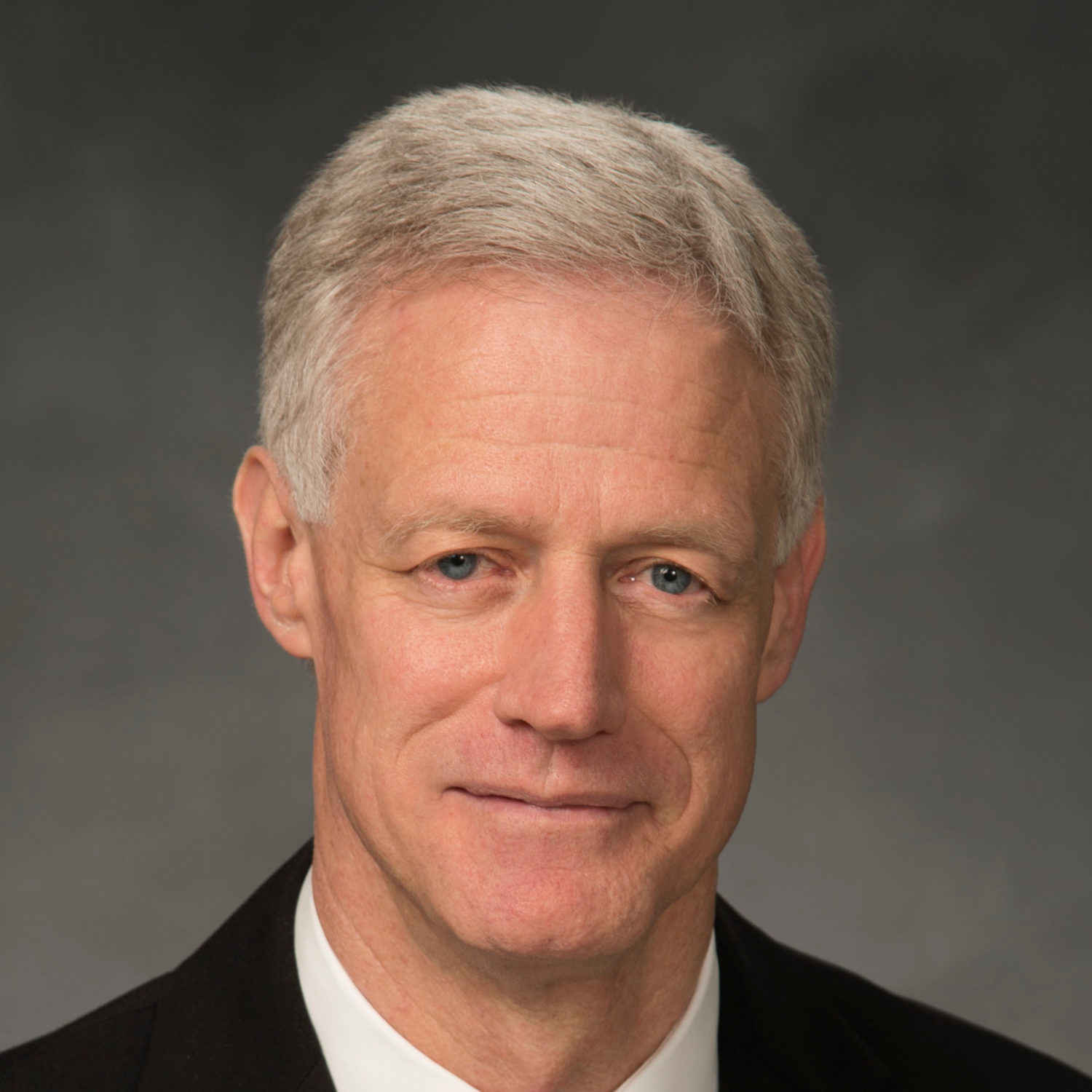 Kevin J Worthen
President of Brigham Young University
Kevin J Worthen
Kevin J Worthen began serving as the 13th president of Brigham Young University on May 1, 2014. He previously served as BYU's advancement vice president and as dean of the J. Reuben Clark Law School, where he is the Hugh W. Colton Professor of Law. Worthen was born in Dragerton (now East Carbon–Sunnyside), Utah, and grew up in nearby Price. After serving a mission for The Church of Jesus Christ of Latter-day Saints in Monterrey, Mexico, he earned an associate degree at the College of Eastern Utah (now USU Eastern). He then received his bachelor of arts in political science and his juris doctorate from BYU. Following a clerkship with Justice Byron R. White of the U.S. Supreme Court and three years of private practice with a law firm in Phoenix, Arizona, Worthen joined the BYU Law School faculty in 1987.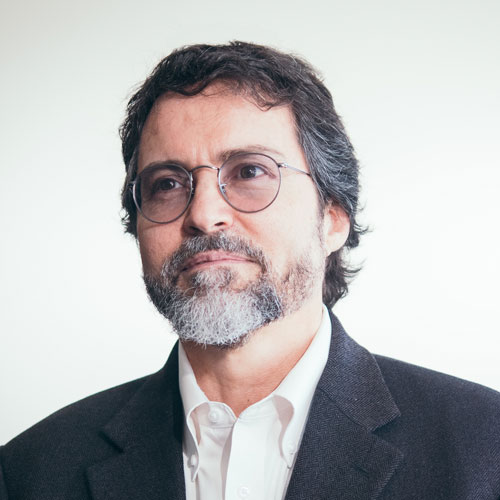 Hamza Yusuf
President of Zaytuna College
Hamza Yusuf
Hamza Yusuf is president and senior faculty member of Zaytuna College in Berkeley, California, America's first accredited Muslim liberal arts college. He is an advisor to the Center for Islamic Studies at Berkeley's Graduate Theological Union. Yusuf also serves as vice president for the Forum for Promoting Peace in Muslim Societies (Abu Dhabi). In addition, Yusuf has joined the Emirates Fatwa Council under the leadership of Shaykh Abdallah bin Bayyah, a world-renowned Muslim scholar and jurist. Yusuf is the author of several books and scholarly articles, while also translating major creedal Islamic texts into English. Recently, Hamza Yusuf was ranked as "the Western world's most influential Islamic scholar" by The Muslim 500, edited by John Esposito and Ibrahim Kalin.