Overview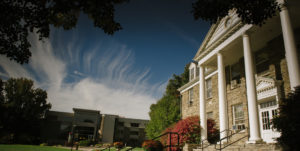 The Snezek Library Leadership Institute for library directors/deans will be held at Houghton College in Houghton, New York. The Snezek Institute, with select preparatory readings and multiple sessions on a variety of pertinent topics and issues, provides a forum for CCCU library directors and deans to engage in lively, informative, and stimulating conversation.
It provides a distinctive opportunity for the exchange of perspectives, ideas and experiences along the dynamic landscape of academic libraries and their role in scholarly communication and student learning. A hallmark of the Snezek Institute is its constructive collegial exchange and interpersonal encounters founded upon a common context of faith-based institutions and personal Christian commitment.
Registration Information:
Registration Class

Early Bird
(by May 11)

Regular
(after May 11)

CCCU Member Institutions

 $275
$300
Spouse/Guest* Lodging for 2 Nights Only (No Meals)
 $75
$100
Spouse/Guest* Lodging & Meals
$135
$165
Commuter (No Lodging)
 $225
$250
Additional Night of Lodging on July 10 (pre-conference)
 $35
$40
Additional Night of Lodging on July 13 (post-conference)
$35
$40
*A spouse/guest is a spouse or child who is not in an industry related occupation. A co-worker may not use the guest registration. Spouse/Guest registration includes conference meals and lodging. If a guest wishes to attend any educational programming, he/she must register for the full conference.
What Does My Registration Include?
Your registration fee includes all conference materials and meals, outing and on campus lodging at Houghton for the nights of July 11,12.
Scholarship Available:
First-time attendees to the Snezek Library Leadership Institute are eligible for the Dan Bowell Scholarship, which covers the cost of registration for one first-time attendee. Click here to apply.
Lodging Details:
Lodging included in your registration is for the nights of July 11 and July 12.  Your lodging will include a single bed with linens, a towel, and a washcloth. You will need to bring toiletries such as soap, shampoo/conditioner, toothpaste, lotion, etc.
If you plan to stay an additional night pre/post-conference and you registered a guest, you will need to purchase an additional night for yourself and your guest.
Cancellation Policy:
You may cancel your registration at any time prior to the start of the program. If you must cancel, email conferences@cccu.org.  In most instances, full refunds will be given up to 30 days prior to the event.  From June 12 – July 3, if you cancel, you will receive a full refund minus a $50 administrative processing fee.  No refunds will be given if notified of the cancellation less than 7 days prior to the event.