2018 Leadership Development Institute
Overview
The Leadership Development Institute (LDI) is targeted to emerging leaders across CCCU campuses.  Approximately 25 emerging leaders will be selected to participate in the 2018 LDI.
This institute will include the following components:
A year-long leadership development program that begins with the Institute at Cedar Springs
An individually-tailored "shadowing" experience of 2-3 days with a senior-level leader on another CCCU campus
Professional networking with approx. 25 current and emerging leaders
An introduction to cutting-edge leadership literature and research
A one-on-one meeting with a Resource Team member to outline a year-long Professional Development Plan
Opportunities to interact about Leadership Lessons, Case Studies, and Best Practices from within and beyond Christian higher education
An application is required to participate.
Learn More
Thanks to our generous sponsor: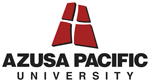 Azusa Pacific University—founded in 1899 by six women and men with a vision to create a school dedicated to teaching and training missionaries for Christian service. Now, 117 years later, Azusa Pacific continues that mission by preparing disciples and scholars to impact the world for Christ through its numerous offerings, including 68 bachelor's degrees, 45 master's degrees, 18 certificates, 16 credentials, 8 doctoral programs, and 2 associate's degrees. Today, more than 52,000 alumni carry on the APU legacy as difference makers in the world for Christ. Learn more at apu.edu