Advancing Women in Leadership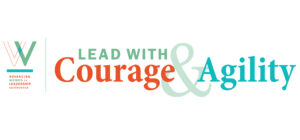 Leaders with courageous vision and agility will be the ones that will navigate with innovation into the future of education. Let's discover the crucial drivers of agility and courage that can help aspiring and experienced leaders work with effectiveness, especially through disruptive change. Current research on women leading will be presented and discussed in an interactive environment where all attendees will leave having gained insight and inspiration.
2/10 from 1:00 to 5:00 PM
Maximum of 100 participants and waitlist available
For questions please contact csmaw@westmont.edu
View the schedule PDF here
SCHEDULE:
Opening Program
1:00 – Welcome and Prayer, Irene Neller, Vice President of Enrollment, Marketing, and Communications, Westmont College
1:15 – Special Greeting, Shirley Hoogstra, President, CCCU
1:30-2:15 – Devotional and Spiritual Formation, Mary Kate Morse, Executive Dean, George Fox Seminary
Discussion and Activities
2:15-2:30 – History and Purpose of AWIL, Irene Neller
2:30-3:00 – The State of Women in Leadership Research Presentation, Karen Longman, Department of Higher Education Program Director, Azusa Pacific University; and Carrie Stockton, Associate Vice President of Student Success & Academic Engagement, Biola University; AWIL Committee Members
3:00-3:15 – Testimonials from women leading in institutions around the world
3:15-4:00 – Group Activity and Table Discussions
4:00 – Keynote Speaker Introductions and Moderating a Panel Discussion, Sara Jackson, Chancellor, Pepperdine University, AWIL Committee Member
4:05-4:50 – Keynote Speaker Discussion, Linda Livingstone, President, Baylor University; and Dee Anna Smith, CEO, Sarah Cannon Cancer Research Institute, Chair of the Board of Regents, Pepperdine University
Closing Presentation and Announcment
4:50 – Announcement of the next host institution- AWIL March 2023, Irene Neller
4:55 – Closing Prayer, Gillian Stewart-Wells, Provost & Chief Academic Officer, Judson University, AWIL Committee Member
5:00 – Advancing Women in Leadership Pre-Forum ends
5:00-7:00 – Welcome Reception for all Forum Guests
Building Bridges: Immigration, Interfaith, and Inclusion Commissions
Join us as we explore the intersection of recent CCCU grant work in immigration, interfaith, and belonging, considering what it means to live out God's call to love our neighbor through a radical narrative of hospitality. This preconference workshop will provide opportunities to hear from a variety of perspectives as well as participate in activities designed to assist us in making connections across differences, building more inclusive and welcoming campuses together. The workshop is open to all who are interested in addressing critical issues around immigration, inter-faith, and belonging.
2/10 from 9:00 AM to 5:00 PM
Maximum of 50 participants and waitlist available
SCHEDULE:
9:00-9:15 – Opening Remarks from Don DeGraaf, CCCU Director of Global Ed. and Joy Mosley, CCCU Senior Director of Government Relations with Coffee and Pastries.
9:15-10:15 – Plenary Talk on Biblical View of Immigration and Hospitality by Matthew Soerens from Evangelical Immigration Table.
10:15-11:00 – Talk with President Dan Boone of Trevecca Nazarene with Matthew Soerens of Evangelical Immigration Table on Dreamers and Immigrants on Campus.
11:00-1:00 – Lunch on your own.
1:00-2:00  –  Plenary Talk: Bridging the Gap with Tina Grace and Kevin Brown from Interfaith Youth Core.
2:00-2:45 – Talk from President Joe Castleberry of Northwest University, Kirkland, Washington. Author of The New Pilgrims:  How New Immigrants are Renewing America Faith and Values.
2:45-3:00 – Afternoon Break with Refreshments.
3:00-5:00 – Refugee Simulation with Richard Mandeville of World Relief Spokane.
5:00 – Building Bridges Pre-Forum ends.
5:00-7:00 – Welcome Reception for all Forum Guests.