The Anxiety Opportunity by Redeeming Babel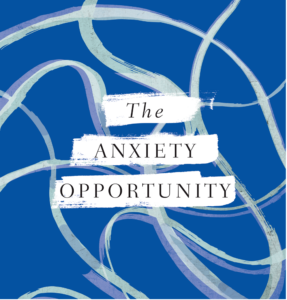 The student experience is filled with anxiety. Students are asked to balance schoolwork, friendships, family, jobs or internships, and so much more. Making it even more challenging, conventional Christian culture can make us think that we shouldn't feel anxious, or that we're just supposed to "pray it away." And secular culture views anxiety as a problematic condition to manage or medicate.
Redeeming Babel's small group course, The Anxiety Opportunity, presents a surprising Gospel truth: that anxiety is a powerful opportunity to grow as followers of Jesus. Curtis Chang, Founding Executive Director of Redeeming Babel and author of The Anxiety Opportunity: How Worry is the Doorway to Your Best Self, demonstrates how to encounter Jesus through anxiety with the help of Scripture, physical practices, nature, and prayer.
This course is being offered in partnership with Redeeming Babel to CCCU member institutions at no cost for the 2023-2024 academic year thanks to support received from the M.J. Murdock Charitable Trust.
Student Life, Chapel, and Health Services programs at universities can lead groups of students through the course. Small group leaders of the 7 session course should expect:
90 minutes to complete each session
Less than 10 minutes of prep time for each session
The option to host the sessions in person or remotely (via Zoom, etc.)
Up to 20 participants per small groups
A free online workbook for each individual participant
Universities interested in providing this course for the 2023-2024 academic year can access the series for free by emailing Redeeming Babel's Senior Manager of Partnerships & Projects Aryana Petrosky at aryana@redeemingbabel.org.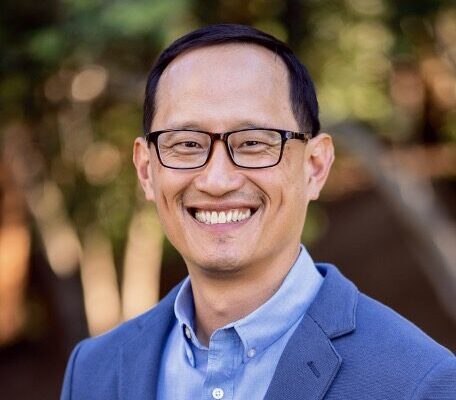 Curtis Chang is a consulting professor at the Duke Divinity School and a Senior Fellow at Fuller Theological Seminary. His ministry experience includes serving as a senior pastor of an Evangelical Covenant Church in California and in campus ministry with InterVarsity Christian Fellowship. You can learn more by visiting the Redeeming Babel About page.
Last academic year, several groups of students from George Fox University and Houghton University went through the course. Watch the video to hear from George Fox University or read about Houghton University's experience.
"The Anxiety Opportunity Course is a really helpful way of trying to integrate spirituality and faith in a way that has integrity to both. That's, to me, the real genius of the program." – Dr. Michael Jordan, Dean of the Chapel at Houghton University, author of "Healing Worship in an Age of Anxiety"
"The Anxiety Opportunity Course was really one of the best curriculums I've encountered as far as the mix of content, the types of videos, the interaction with the students, the types of things they were doing in between each video, and the resources I had as a leader." – Bill Burrichter, Houghton University Executive Director of the Center for Student Success, Director of Counseling Services, Associate Professor of Psychology
 "We're sometimes suspicious of even baseline anxiety in the church. Curtis takes the approach to say anxiety is actually normal, and you can experience growth through it rather than just avoiding it. This course narrows in on the unique misconceptions within pop Christian culture on anxiety and the opportunity for growth through it rather than just avoiding it and helps people who who haven't yet hit the point where they seek out counseling but don't like feeling anxious." – J.L. Miller, Houghton University Chair of Religion