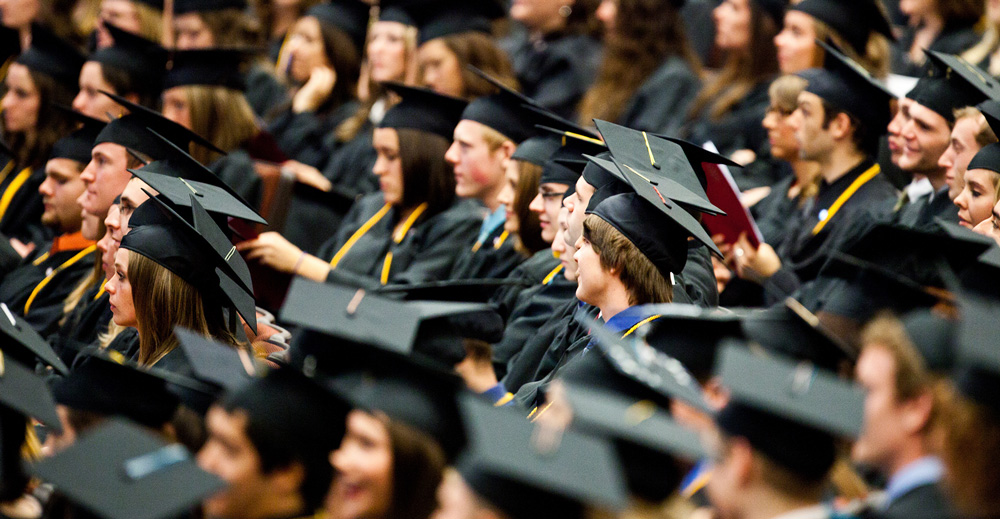 Faith-Based Institutions Top Student Engagement Category in WSJ Rankings
Seven of the top 10 schools recognized nationally for student engagement in the Wall Street Journal/Times Higher Education College Rankings for 2020 are faith-based institutions, including four CCCU institutions.
Dordt University, Samford University, Baylor University, and Oral Roberts University are ranked in the top 10 schools in the student engagement category as part of the Wall Street Journal's annual "Top U.S. Colleges" report.
The student engagement score measures how well an institution manages to inform, inspire, and challenge students. This year's student engagement score encompasses the views of over 170,000 current college and university students, and the rankings base their engagement measure on how connected students feel to their school, each other, and the outside world.
"Our CCCU institutions share a commitment to graduating students who love the Lord with all their heart, with all their soul, and with all their mind," says CCCU President Shirley V. Hoogstra. "It is not surprising that our institutions have received exceptional rankings in the student engagement category. Our schools care deeply about the moral and spiritual formation of students, shaping students who want to engage faithfully in this world, and it's encouraging to see faith-based institutions recognized on a national level."
The Wall Street Journal/Times Higher Education College Ranking is a pioneering ranking of US colleges and universities that puts student success and learning at its heart. The ranking includes the results of the THE US Student Survey, which examines a range of key issues including students' engagement with their studies, their interaction with their teachers, and their satisfaction with their experience. The ranking adopts a balanced scorecard approach, with 15 individual performance indicators combining to create an overall score that reflects the broad strength of the institution.