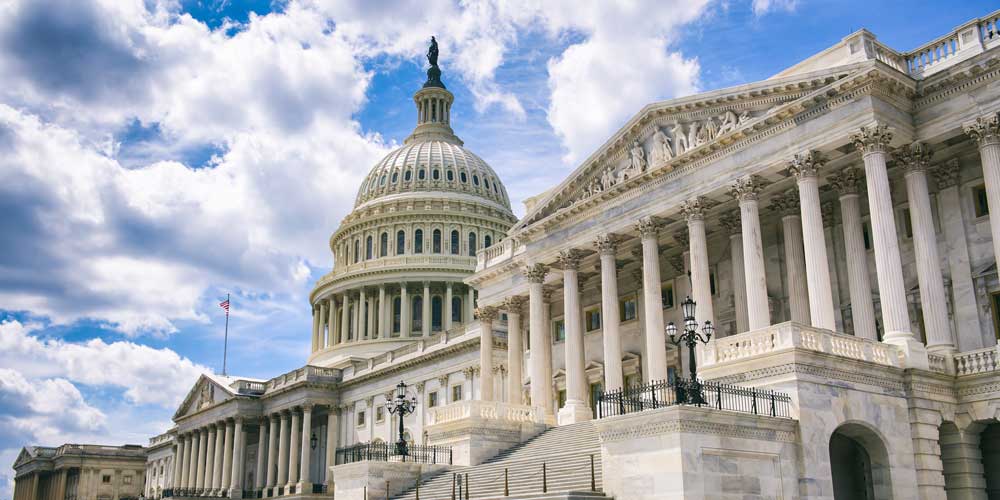 CCCU Statement on Fairness for All and the Equality Act
The Council for Christian Colleges & Universities responds to the reintroduction of the Fairness for All Act in the U.S. House of Representatives:
In addressing the cultural tension surrounding religious freedom and LGBT rights, the CCCU advocates for a balanced legislative approach that preserves religious freedom and addresses LGBT civil rights under federal law.
There is a bill that addresses essential religious liberty protections and LGBT rights (already granted in employment by the Supreme Court in Bostock v. Clayton County), and the CCCU supports the Fairness for All Act, reintroduced by Congressman Chris Stewart in the U.S. House of Representatives on February 26, 2021. The bill is both principled and pragmatic—it is principled in providing a clear and demonstrable way for people of faith to "love our neighbor" in the civic context, and pragmatic in that the bill makes explicit many religious protections that are important to a rich and vibrant civil society. Orthodox Christian convictions are central to Christian colleges and universities and there must be freedom to practice, teach, and uphold those convictions without penalty.
In pairing religious freedom and LGBT civil rights, the Fairness for All Act underscores that all persons, including LGBT people, are created in the image of God, and therefore possess full dignity, value, and worth. This approach represents civic pluralism at its best, in a society where people with deep differences can live alongside each other with respect and understanding.
The Equality Act, as currently drafted, fails to do justice to the rich complexity of moral traditions that are central to the multi-faith and pluralistic world of 21st century America, and also fails to do justice to core ideals of America itself, including a deep respect for differences and the role of religious freedom as a primary driving force in the founding of our nation.
As currently drafted, the bill fails to provide essential religious liberty protections that would allow a diverse group of social service and civic institutions to continue to thrive. In particular, as it relates to the sector of faith-based higher education that has religious convictions around marriage, human sexuality, and gender, the Equality Act would put at risk their ability to hire and operate in accordance with their religious beliefs and missions.
Perhaps most importantly, the Equality Act would restrict student choice in an unprecedented way by preventing middle- and low-income students from being able to take their federal student aid to these institutions. Seven out of 10 CCCU students receive federal funding, and the withdrawal of financial aid, including Pell grants and federal research grants, would have a disproportionate impact on low-income and first-generation college students, as well as students from racial and ethnic minority groups (in 2015-16, 72% of Black students nationally received Pell Grants, compared to 34% of white students).
Faith-based higher education has always been an essential element of the diversity of the higher education system in the United States—many of the first colleges and universities in the United States were religious—and students must continue to be given the opportunity to choose and access the college of their choice in a diverse educational landscape.
The CCCU urges Congress to pass legislation that addresses essential religious freedoms and LGBT civil rights in a comprehensive, balanced, and enduring way.
Please direct all media requests to media@cccu.org.