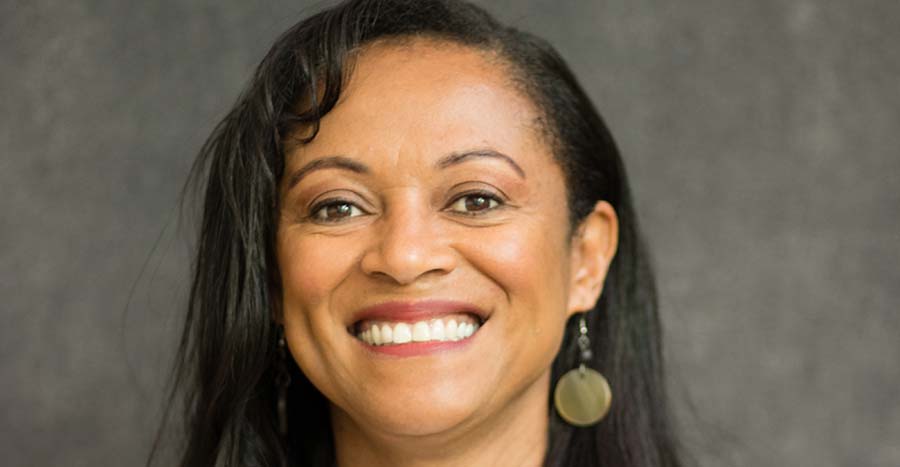 Dr. Kimberly Battle-Walters Denu Joins CCCU Leadership Team
WASHINGTON – The Council for Christian Colleges & Universities is pleased to announce that Dr. Kimberly Battle-Walters Denu has been named the next vice president for educational programs.
Denu brings more than two decades of experience in Christian higher education and has served in various leadership capacities, including vice president and chief diversity officer, vice provost for undergraduate programs, and special advisor to the president and provost at Azusa Pacific University, where she has also taught as a full-time faculty member in social work and sociology. She is the recipient of two Fulbright Scholar Awards, most recently with the University of Gondar, Ethiopia, and previously to South Africa.
"Dr. Denu is an accomplished scholar, leader, and team builder," says CCCU President Shirley V. Hoogstra. "I am confident that her breadth of experience in academic affairs, global engagement, and diversity initiatives will serve to advance the work of the CCCU and our commitment to academic excellence and the well-being of students. I am delighted that Dr. Denu has accepted this invitation to join us at the CCCU, and I know that she will bring outstanding vision to the work ahead."
In her role as vice president for educational programs, Denu will serve on the president's cabinet and will be responsible for creating and implementing the CCCU's vision for the global education of students and the professional development of faculty and staff on CCCU campuses. Denu will oversee the CCCU's BestSemester programs, a collection of faith-integrated, off-campus study programs in nine locations across the U.S. and around the world. These programs extend the educational mission of CCCU campuses by providing culturally-engaging learning experiences that foster students' intellectual and spiritual growth and equip them to live out their Christian faith in the world.
"I am excited and honored to work with President Hoogstra and the amazing CCCU team," Denu says. "The tremendous work that the CCCU does every day to support Christian higher education through advocacy work, professional development, and global education is crucial, and I am glad to be a part of it."
Denu received her bachelor's degree from Vanguard University of Southern California, her master's degree in social work from Temple University, and her doctorate in sociology, with an emphasis in race and family, from the University of Florida. She has presented at Oxford University, and completed The Graduate School of Education's Institute of Educational Management at Harvard University. She has published articles on African American issues, women and family matters, and international topics. Her book Sheila's Shop: Working-Class African American Women Talk about Life, Love, Race, and Hair (2004) was listed in a Los Angeles newspaper as one of the top 10African American books that year. She and her mother are also co-editors of the book Mothers Are Leaders (2014). In 2017, she was chosen as the inaugural recipient of Azusa Pacific University's Mary Hill Award, which honors outstanding women for their leadership and service. In addition, Denu is an ordained minister who has taught, done ministry, or completed service on six continents in over 40 countries.