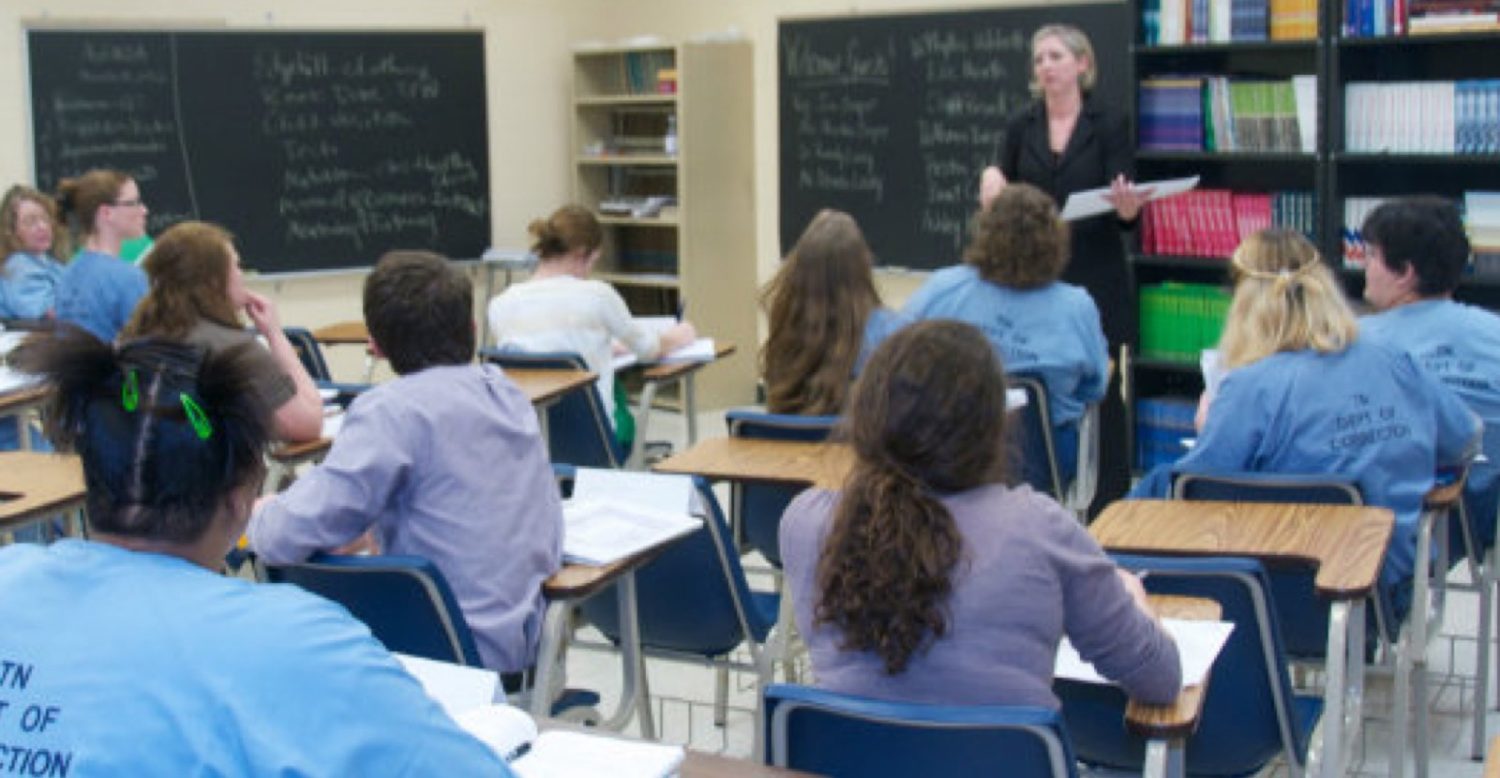 CCCU Partners to Promote Second Chance Month
WASHINGTON — The Council for Christian Colleges & Universities (CCCU) has partnered with Prison Fellowship to promote Second Chance Month, a national effort to reduce barriers that keep formerly incarcerated Americans from successfully rejoining society. President Donald Trump recently recognized Second Chance Month as a time to celebrate those who have reentered society and to expand opportunities for those following in their footsteps.
More than 65 million Americans have a criminal record. Upon release, they face countless barriers, including limited access to higher education. The value of education is a proven tool to help the oppressed, including the prison population. A study by the RAND Corporation found that inmates who participated in correctional education programs were 13 percent more likely to find a job upon release than inmates who did not. Because they are more likely to find employment and stability, these students are also 43 percent less likely to recidivate than other inmates who did not receive prison education. Too often, however, educational opportunities are financially and logistically impossible, both in prison and upon release.
"Christian higher education has the unique call and ability to equip these vulnerable men and women for a faithful, productive life," says Shirley V. Hoogstra, president of the CCCU. "Just as God forgives our sins and offers us a second chance, the Bible shows us that we should offer a second chance to others."
"Society must provide a pathway to restoration for those who have paid their debt," says Heather Rice-Minus, vice president of government affairs at Prison Fellowship. "Providing access to higher education in prison promotes pro-social values and unlocks second chances so that people can become productive citizens and provide for their families."
As part of Second Chance Month, the CCCU recently sent letters to the chairs of the House and Senate education committees and to the cosponsors of the REAL Act (S.2423 and HR.254), a bill that would once again make federal Pell Grants available to incarcerated students. Many CCCU institutions also operate programs to help expand educational opportunities to prison inmates, including those referenced below.
Calvin Theological Seminary (CTS) began holding a few unaccredited seminary courses for inmates at Michigan's Handlon Correctional Facility in 2005. Inspired by the results, CTS partnered with Calvin College and, in 2015, launched a fully accredited five-year program for prisoners who want to earn a bachelor's degree in ministry leadership. The Calvin Prison Initiative (CPI) now accepts a cohort of 20 students each year and offers degrees to inmates with life sentences, not only those who will be released. While many prison education programs only enroll soon-to-be-released prisoners, CPI believes education can transform prison culture from within by affirming the inherent dignity of all prisoners, even those who will not re-enter the larger society.
At Lipscomb University, traditional students ("outside students") can enroll in classes held on-site at the Tennessee Prison for Women and study alongside residents of the prison ("inside students"). The Lipscomb Initiative for Education (LIFE) Program began in 2007. Now, two cohorts of inside students have earned associate's degrees, and six of these women have completed bachelor's degrees.
North Park University and North Park Theological Seminary have been exploring options for offering education in prison for several years. Recently, North Park Theological Seminary partnered with Stateville Correctional Center outside of Chicago to offer graduate courses on site. The courses combine seminary students, undergraduates, and incarcerated students to examine the prison system from interpersonal, communal, social justice, and faith perspectives. North Park published an extensive collection of reflective essays and poems from Stateville students online.
Nyack College was one of 67 colleges and universities selected to participate in the U.S. Department of Education's Second Chance Pell pilot program in 2016. Nyack has offered bachelor's degrees at New York Correctional Facilities since 1998. The new funding allowed them to expand their offerings. This year, they enrolled 120 students at Taconic Correctional Facility and Fishkill Correctional Facility. Thirty-three of those will graduate in May. Nyack offers bachelor's degrees in organizational management and associate's degrees in liberal arts and sciences. Although choices are still limited for job-seekers with a criminal record, earning a degree prepares prisoners for employment and increases their job opportunities. Graduates go on to work in construction, transportation, Christian ministry, and more.
Houghton College
Since 2014, Houghton has offered associate's degrees to immigrants and refugees in Buffalo's West Side. They realized the educational infrastructure they had developed could serve another marginalized population, too: recently released prisoners. They partnered with Peaceprints WNY to offer an Associate of Arts program tailored to the needs of returning citizens. Houghton does not work in a prison system, but its mission is largely the same: to provide these vulnerable members of our society with a crucial tool for re-entry, workplace readiness, and personal growth. The program began in Fall 2017.