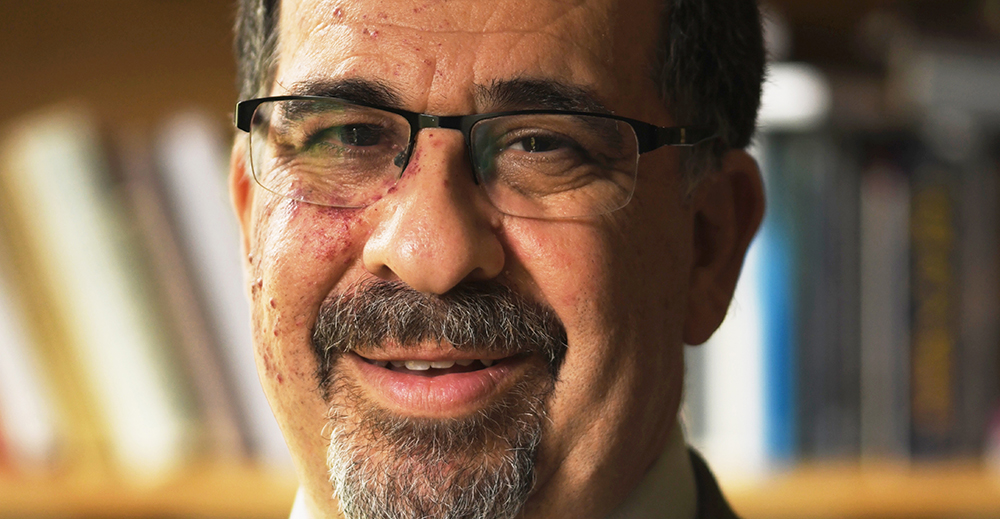 CCCU Names Stan Rosenberg as Vice President for Research and Scholarship
WASHINGTON – The Council for Christian Colleges & Universities is pleased to announce that Stan Rosenberg has been named vice president for research and scholarship, beginning July 1, 2019.
Rosenberg, who celebrates 20 years with the CCCU this month, currently serves as the executive director of Scholarship and Christianity in Oxford (SCIO), the CCCU's U.K. subsidiary, founded by Rosenberg in 2000 as a research and educational institute in Oxford. Rosenberg will continue to serve in his role at SCIO in addition to taking on new responsibilities in his vice presidential role, overseeing the CCCU's research and scholarship work.
"Stan Rosenberg is a consummate researcher, academic, and faculty member, and he brings an incredible amount of experience, energy, depth, and vision," shared CCCU President Shirley V. Hoogstra. "I look forward to working with him in this new and expanded capacity."
As vice president for research and scholarship, Rosenberg will oversee a number of CCCU initiatives, including the Christian Higher Education Research Council, the Council for Collaboration in Doctoral Education, and retreat opportunities for CCCU scholars. He will also oversee a variety of CCCU faculty scholarship initiatives, including Networking Grants for Christian Scholars and Bridging the Two Cultures of Science and the Humanities.
"I've spent the past 20 years contributing to the enhancement of a new generation of young scholars through the student programs at SCIO, working with faculty through our variety of grant-funded faculty development projects, and engaging with provosts, deans, honors directors, and presidents at our CCCU institutions," said Rosenberg.  "I'm very grateful for the privilege of adding this new post as a way for me to expand my work with CCCU institutions, contributing to the CCCU's vision of advancing faith and intellect for the common good."
In addition to his work with SCIO and the CCCU, Rosenberg is also an academic member of Wycliffe Hall, on the faculty of theology and religion at the University of Oxford, and a fellow of the International Society of Science & Religion. He has published on Augustine's thought, early Christianity and Greco-Roman science, and ancient preaching and popular religion. Rosenberg is on the editorial board of the journal, Religions, and on advisory councils for BioLogos and the Museum of the Bible. He has overseen numerous science and religion projects for faculty funded by major granting bodies and directs the Logos program on biblical manuscripts, texts, and reception. Recently, he co-organized a funded project that led to his edited book, Finding Ourselves after Darwin: Conversations on the Image of God, Original Sin, and the Problem of Evil. He holds a B.A. from Colorado State University and an M.A. and Ph.D. from the Catholic University of America.