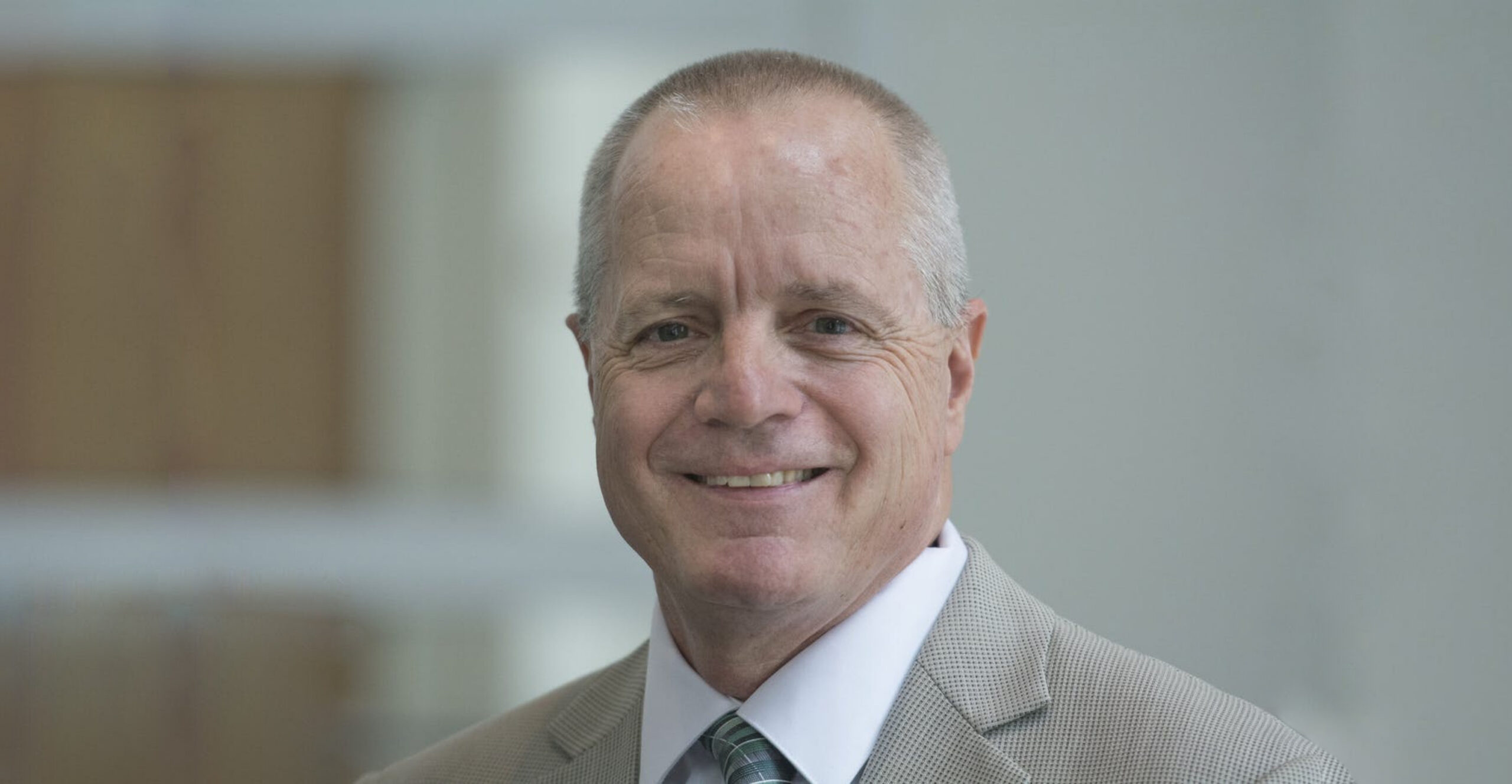 CCCU Names Chief Operating Officer and Chief of Staff
(WASHINGTON, D.C.) – Dr. John Addleman has been named Chief Operations Officer and Chief of Staff for the Council for Christian Colleges & Universities (CCCU), effective January 1, 2022. Dr. Addleman is known for his authentic, trustworthy, and resilient leadership and comes with over thirty years of academic and broad administrative Christian higher education leadership.  He comes to the CCCU from his role on the President's Cabinet at Bethel University, MN as the Vice President for Student Experience and earlier as Special Assistant to then Bethel President Jay Barnes. Addleman is recognized for his ability to articulate organizational mission, build bridges, and implement systems through meaningful connections. He has also served at Messiah College where he helped start their graduate counseling program.
In the Chief Operating Officer and Chief of Staff Role at the CCCU, Addleman will be based in D.C. and will help maximize the effectiveness of the CCCU across departments. In this role, Addleman will serve as a senior advisor to the President, executing her agenda, advising her on key priorities, interfacing with key constituencies, managing organizational business rhythms, and coordinating operations and special projects across departments.
"We are thrilled to invite John onto the CCCU team, he comes with sterling recommendations from leaders across the CCCU and demonstrates keen emotional intelligence and insightful leadership," said CCCU President Shirley V. Hoogstra. "I am eager to witness how God will use his unique and valuable skill set for the national association work of Christian higher education and its impactful future."
"I hired John three times. Each time he was one of the most valuable members of our team," said Bethel University (MN) President Emeritus Jay Barnes. "He builds networks across the organization, extending the influence of the office he works with. John is the grease that makes things run with minimal friction or noise. It was a privilege to work with him and I'm encouraged to hear of his next role on behalf of Christian higher education broadly."
Addleman received his bachelor's degree in biblical studies from Wheaton College in Wheaton, IL, a Master's of Divinity from Trinity Evangelical Divinity School in Deerfield, IL, an M.S. in psychology from Shippensburg University of Pennsylvania, and a Ph.D. in human development from the University of Maryland. He began his career by working as a residence director at Messiah University in Mechanicsburg, PA where he eventually taught in the psychology department for two decades. A beloved professor as well as a trusted and competent administrator, he helped Messiah begin an online graduate program in counseling and psychology and later became the associate provost for graduate and nontraditional programs. Most recently, he served Bethel University (MN) as the special assistant to the President, the program director of the Adult & Professional Studies and Psychology programs, and as the Vice President of Student Experience. At Bethel, Addleman led the initiative to reorganize the student life division resulting in consolidating resources and streamlining processes, conducted a successful national search which led to an internal selection of a new Director of Athletics, co-chaired the initial COVID Response Team which developed and implemented all policies and protocols for all employees and students, and led a budgetary process to achieve a balanced budget in all areas.
"I graduated from a CCCU school and I have spent most of my adult life working in two other CCCU schools. My life has been significantly and positively impacted by the mission and the people at those institutions," said Dr. John Addleman. "As a result, it is my great pleasure to begin my work at the CCCU office, supporting President Shirley Hoogstra and the mission of the CCCU. I can think of no more important role for me at this point in my career than to support the work of advocating for religious liberty and the faculty, administration, and students of the CCCU schools."
Dr. John Addleman loves reading, doing puzzles, biking, hiking, and being in the mountains. He has two sons: JM, who lives in the mountains in CA, and Doug, who is married to Caitlin, and they live in the Boston area.
About CCCU
The Council for Christian Colleges & Universities (CCCU) is a higher education association of more than 185 Christian institutions around the world. Since 1976, the CCCU has served as the leading national voice of Christian higher education. With campuses across the globe, including more than 150 in the U.S. and Canada and more than 30 from an additional 19 countries, CCCU institutions are accredited, comprehensive colleges and universities whose missions are Christ-centered and rooted in the historic Christian faith. Most also have curricula rooted in the arts and sciences. The CCCU's mission is to advance the cause of Christ-centered higher education and to help our institutions transform lives by faithfully relating scholarship and service to biblical truth.