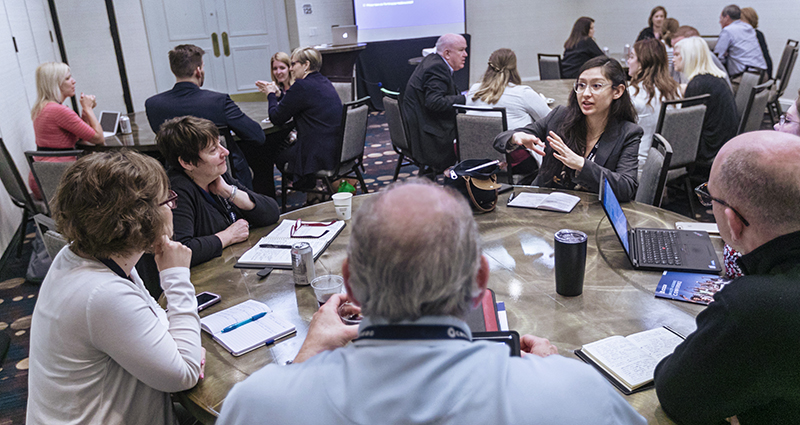 CCCU Hosts 400 Christian Higher Education Professionals in California
WASHINGTON – Christian college and university leaders from across the country and around the world will gather in San Diego, California, February 10-14, 2020, for the annual Multi-Academic Conferences hosted by the Council for Christian Colleges & Universities (CCCU), a higher education association of more than 180 Christian institutions around the world.
These annual conferences bring together key leaders from Christian institutions in the fields of academic affairs, advancement, alumni affairs, campus ministry, communications, enrollment, and student development for a unique opportunity to gather with their peers and explore some of the most pressing challenges and opportunities facing the Christian higher education community.
"At a time when higher education is facing new challenges, Christian higher education is uniquely equipped to meet the needs of students and produce graduates who are both critical thinkers and committed Christians," shares CCCU President Shirley V. Hoogstra. "It is my desire that this conference encourages, educates, and enables key leaders on our campuses to be better able to serve these students in their unique context."
Attendees will hear from nationally recognized higher education consultant John Tannuous on navigating higher education's next defining moment; attorney, political strategist, and president of The AND Campaign Justin Giboney on a Gospel standard for public engagement; CCCU president Shirley V. Hoogstra on the responsibilities of a Christian leader; senior advisor to the American Unity Fund Tyler Deaton on balancing religious freedom and LGBT civil rights; and author and pastor Miles McPherson on hope for a racially divided nation.
In addition to plenary sessions, attendees will be able to choose from over 30 breakout sessions focused on sharing best practices, resources, and trends within each area of expertise.
MEDIA: Credentialed media interested in attending any portion of the conference must pre-register by emailing media@cccu.org.
For additional information, please visit CCCU Events.