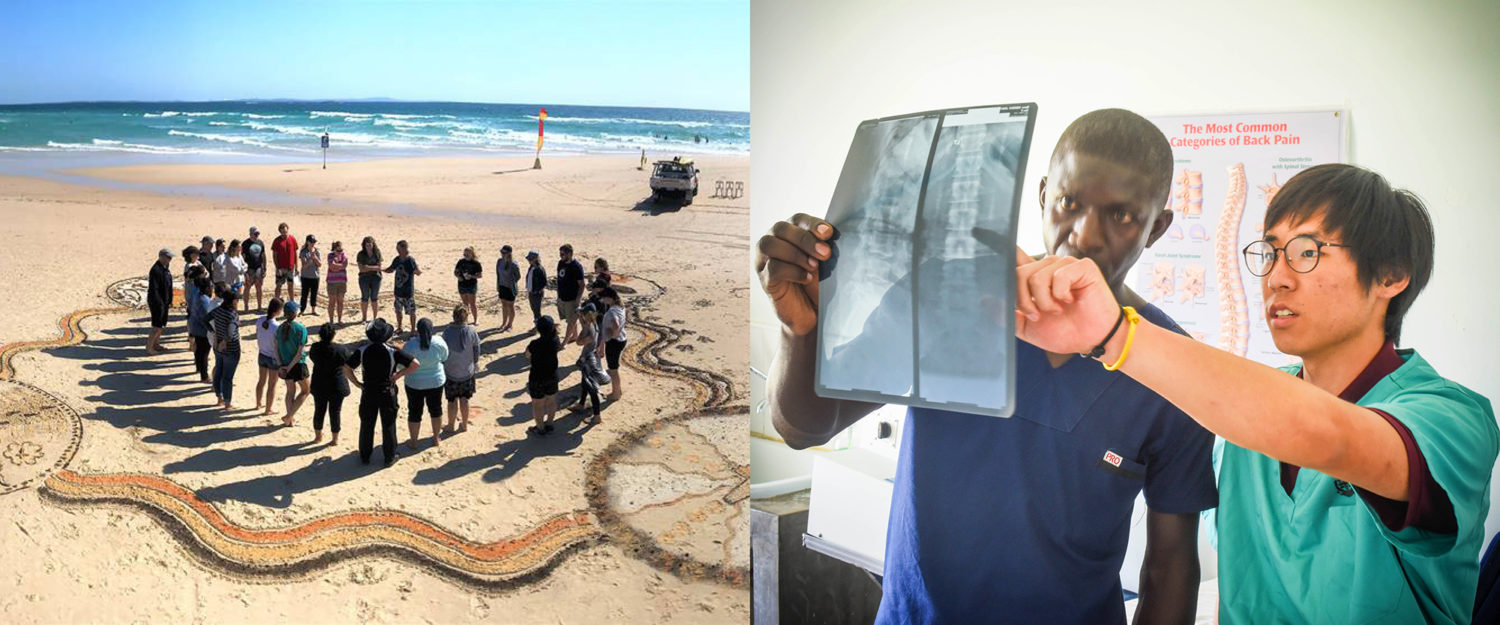 CCCU Celebrates 15 Years of Student Programs in Australia & Uganda
WASHINGTON – As 2019 approaches, the Council for Christian Colleges & Universities is celebrating the 15th anniversary of the founding of two of its faith-integrated, off-campus study programs: the Australia Studies Centre (ASC) and Uganda Studies Program (USP).
Since the launch of both programs in the spring of 2004, more than 1,500 students have participated in one of the two programs, which foster students' intellectual, cultural, vocational, and spiritual growth.
"We are so grateful for 15 great years of programs in Australia and Uganda," said CCCU President Shirley V. Hoogstra. "Since the founding of the CCCU, we have sought to provide off-campus study programs that can extend the educational mission of our institutions and equip students to apply their Christian faith to the world through these culturally immersive learning experiences. I am proud of our leaders and staff in Australia and Uganda for the hard work and dedication they have given in making these programs truly excellent, and I am grateful that so many of our institutions continue to recognize the value they provide for their students as well."
"In the 15 years since the Uganda Studies Program began, over 800 students from more than 83 CCCU schools have come to Uganda Christian University to live and learn for a semester," said Rachel Robinson, USP director. "While this is an impressive number in its own right, it is just the tip of the iceberg when one considers the number of relationships each one of those students made during their four months on the program, all the learning both in the classroom and out, all the kilometers traveled, and all the life trajectories that were shifted in both big and small ways. We are excited for the next 15 years of facilitating connection between cultures, and building bridges across differences."
"The Australia Studies Centre gives undergraduates a life-broadening experience through its fully experiential curriculum," said Aaron Ghiloni, ASC interim director. "ASC classrooms range from lecture halls on a college campus to the bush, the reef, the rainforest. The ASC teaches through challenging professional internships and personalized tutorials led by innovative teachers."
Both programs have adapted to meet the needs of CCCU students and campuses over the years. ASC, which has hosted more than 750 students since 2004, originally emphasized art majors but in recent years has hosted more students from business, ministry, social science, and STEM majors. It also formally launched an internship component in 2016 to help students build their skills in an international context.
Similarly, USP launched a social work emphasis several years ago to allow students studying social work to gain a practicum experience in the Ugandan context and learn from social work practitioners in the area. As that part of USP's program grew successfully, USP also launched a global health emphasis to give students pursuing various medical degrees a chance to learn from practitioners in Uganda. USP also continues to see students from a wide variety of majors engage its interdisciplinary emphasis.
To learn more about the Australia Studies Centre, click here.
To learn more about the Uganda Studies Program, click here.
In addition to programs in Australia and Uganda, the CCCU offers faith-integrated, off-campus study programs in Amman, Jordan; Belfast, Northern Ireland; Los Angeles, California; Nashville, Tennessee; Oxford, United Kingdom; San Jose, Costa Rica; and Washington, D.C. Click here for additional details.