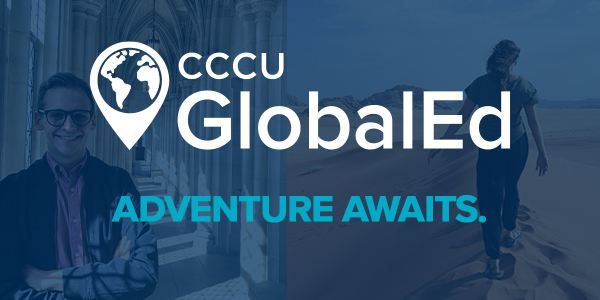 BestSemester to Become CCCU GlobalEd
In January 2021, the Council for Christian Colleges & Universities (CCCU) will be rebranding their experiential education programs, switching from the name BestSemester to CCCU GlobalEd. With this name change comes a continued commitment from the CCCU to partnering with campuses to offer faith-integrated, off-campus study programs for students.
The new name accomplishes a few things: it brands the programs closer to the CCCU, it allows for inclusion of not just semester program but also shorter-term programs, and finally, it encompasses both international and domestic programs, who together contribute to a holistic view of global education. For additional context on the name change, click here.
The name change comes with a brand new website, launching in January 2021, which will house comprehensive information and application links for the CCCU's updated suite of experiential program offerings in the Middle East, Oxford, and Washington, D.C.
Due to the global impact of COVID-19, the CCCU's prior suite of program offerings is still reduced. Here are the most current program updates:
The American Studies Programin Washington, D.C. and Middle East Studies Program in Amman, Jordan, will be returning in Fall 2021. Applications for students will open on Jan. 6, 2021, and full details for both programs will be available on the website beginning in January.
Scholarship & Christianity in Oxford (SCIO)is moving forward with plans to run an in-person Spring 2021 Semester Programme, followed by their regular Summer Programme (currently accepting applications). SCIO also has a number of online program offerings.
Watch for an exciting upcoming announcement about the future of the Contemporary Music Center.
The Uganda Studies Program will re-start in Fall 2021, now run solely under the umbrella of Uganda Christian University. Visit ugandastudiesprogram-ucu.comfor more details.
The Australia Studies Centre, L.A. Film Studies Center, Latin American Studies Program, and Northern Ireland Semester are not currently accepting applications. Additional details on the future of these programs will be communicated in 2021.
Please contact info@cccu.org with any questions about the CCCU's experiential education programs.