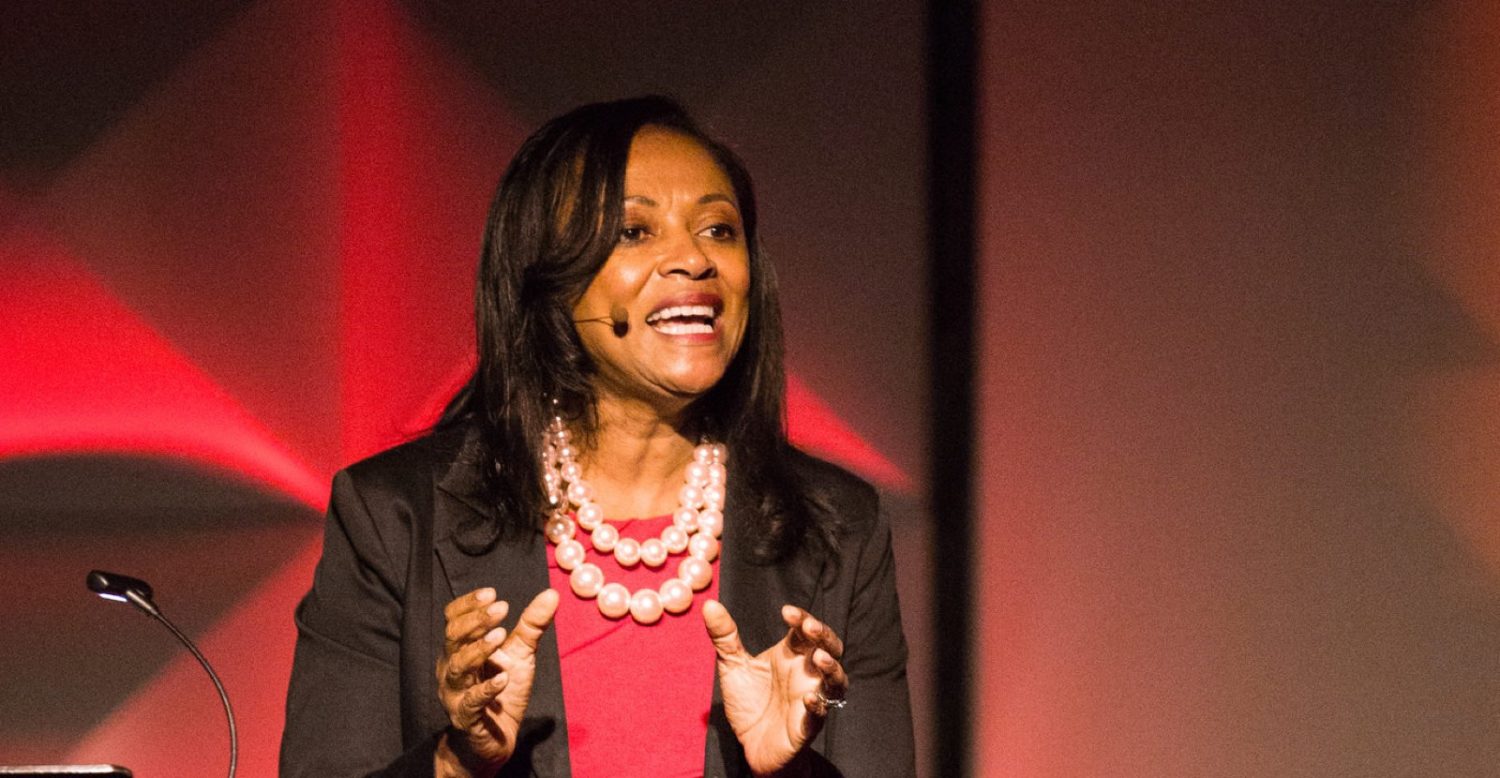 Women in Leadership Conference Draws Crowd
LA MIRADA, California – More than 600 current and future leaders in Christian higher education gathered for the second annual Advancing Women in Leadership Conference in March to commemorate National Women's History Month. The highly successful event was held on Biola University's campus in honor of the 10th anniversary of the Ruby Women program, which honors and celebrates the women leaders who have had significant influence at Biola.
Attendees had the opportunity to hear from CCCU President Shirley Hoogstra, who served as the opening keynote. She was also joined by CCCU presidents Shirley Mullen (Houghton College), Barry Corey (Biola), and Jon Wallace (Azusa Pacific University), as well as several trustees from APU and Fuller Theological Seminary, in a panel discussion addressing benefits and progress of increasing shared governance by women in higher education.
Additional keynote speakers included Kimberly Denu (vice president and chief diversity officer at APU), Mimi Haddad (president of Christians for Biblical Equality), and Eugene Cho (lead pastor at Quest Church), who gave powerful messages inspiring attendees to note where God is leading and where there is work to be done to educate, protect, serve, and support women and girls around the world.
The CCCU co-sponsored the conference with Azusa Pacific, Fuller Theological Seminary, Pepperdine University, and Biola University. Planning is already underway for next year's event, to be held at Azusa Pacific University on March 5, 2018.
###
The Council for Christian Colleges & Universities is a higher education association of 180 Christian institutions around the world. With campuses across the globe, including 152 in the U.S. and Canada and 28 more from an additional 18 countries, CCCU institutions are regionally accredited, comprehensive colleges and universities whose missions are Christ-centered and rooted in the historic Christian faith. Most also have curricula rooted in the arts and sciences. The CCCU's mission is to advance the cause of Christ-centered higher education and to help our institutions transform lives by faithfully relating scholarship and service to biblical truth. Visit www.cccu.org.