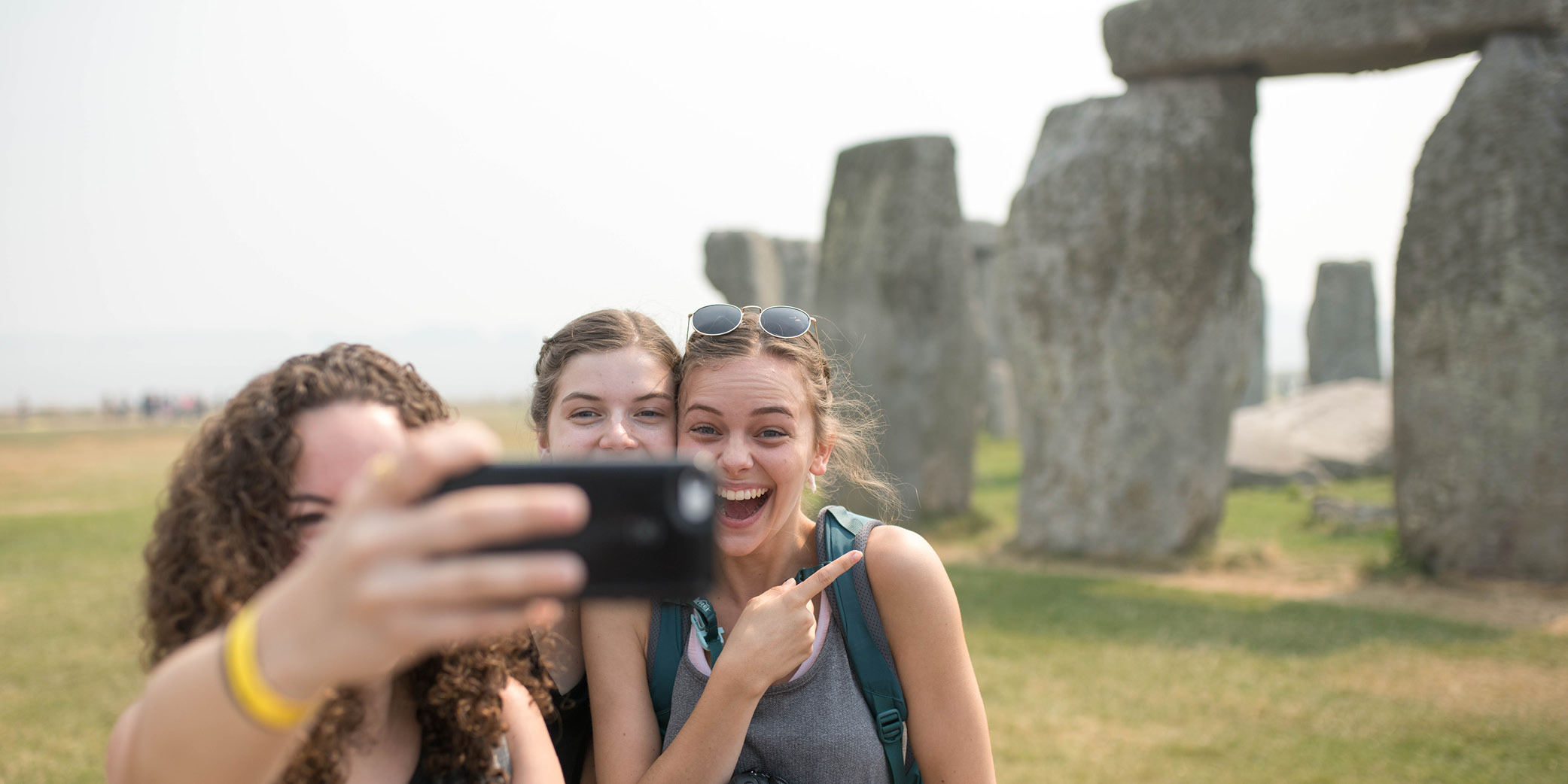 New GlobalEd Summer Programs
As the study abroad sector continues to rebuild after the pandemic, the number of students looking for short-term programs and experiences off-campus continues to grow. We already saw this trend before the pandemic — 64.6% of all U.S. college students who studied abroad in 2017-18 did so on short-term programs of less than eight weeks. This trend seems to be continuing post pandemic. Though research shows that longer-term programs provide stronger outcomes for cross-cultural understanding and personal growth, short-term programs do offer benefits such as a higher rate of satisfaction with the overall college experience, as well as general awareness and appreciation of other cultures. Given these trends, the CCCU has been exploring how we can better serve your students during the summer.
Our Scholarship & Christianity in Oxford (SCIO) summer program has a long tradition of offering students the opportunity to study away each summer. So to add to that, we will be launching two exciting new opportunities next summer (2023) in both Jordan and Washington, D.C. Together, these summer programs offer your students a full range of options to fit their interests:
The Middle East Studies Program (MESP) will offer a four-credit course from May 13 to June 4 based in Amman, Jordan: The Middle East: The Crossroads of Religion, Culture, and History. This course will explore the many dimensions of Islam as a living religion in the context of the diverse mosaic of Middle Eastern culture in Jordan. Students will have a hands-on, immersive experience as they interact with local hosts in ways that broaden learning, enrich friendships, and foster mutual understanding and respect. Travel excursions will enhance their learning, as students will experience some of the most amazing historical, archaeological, cultural, and geographic sites in Jordan: the Citadel and Roman theater of Amman; Petra; the Dead Sea; Wadi Mujib; Jerash; Wadi Dana; Wadi Rum; and Aqaba.
The American Studies Program (ASP) will offer a one-week, one-credit seminar two times (one May 21-27, the other June 4-10) in Washington, D.C.: Best Practices in Encouraging Healthy and Diverse Dialogue on College Campuses. This seminar will explore best professional practices for student government and student groups, especially in addressing controversies and disagreements that become public. Students will have the opportunity to reflect on their own experiences (including what has worked for them and what hasn't), learn from their peers from other campuses, and connect to D.C.-based professionals and resources that address these issues in a variety of public spaces. The student leaders and student life professionals who come for the seminar will take back to their campuses new ideas, new friends, and a larger network of allies and peers.
The SCIO summer program will continue to offer students the opportunity to take two classes (six credits total) from June 16 to July 17. Courses available to students explore such topics as Jane Austen, C.S. Lewis, and Science and the Christian Tradition.
We encourage your students interested in one of these opportunities to visit the CCCU's GlobalEd website (www.cccuglobaled.org) for additional information. Application deadline for Summer 2023 programs is May 1.
Don DeGraaf is the CCCU's senior director of educational programs.