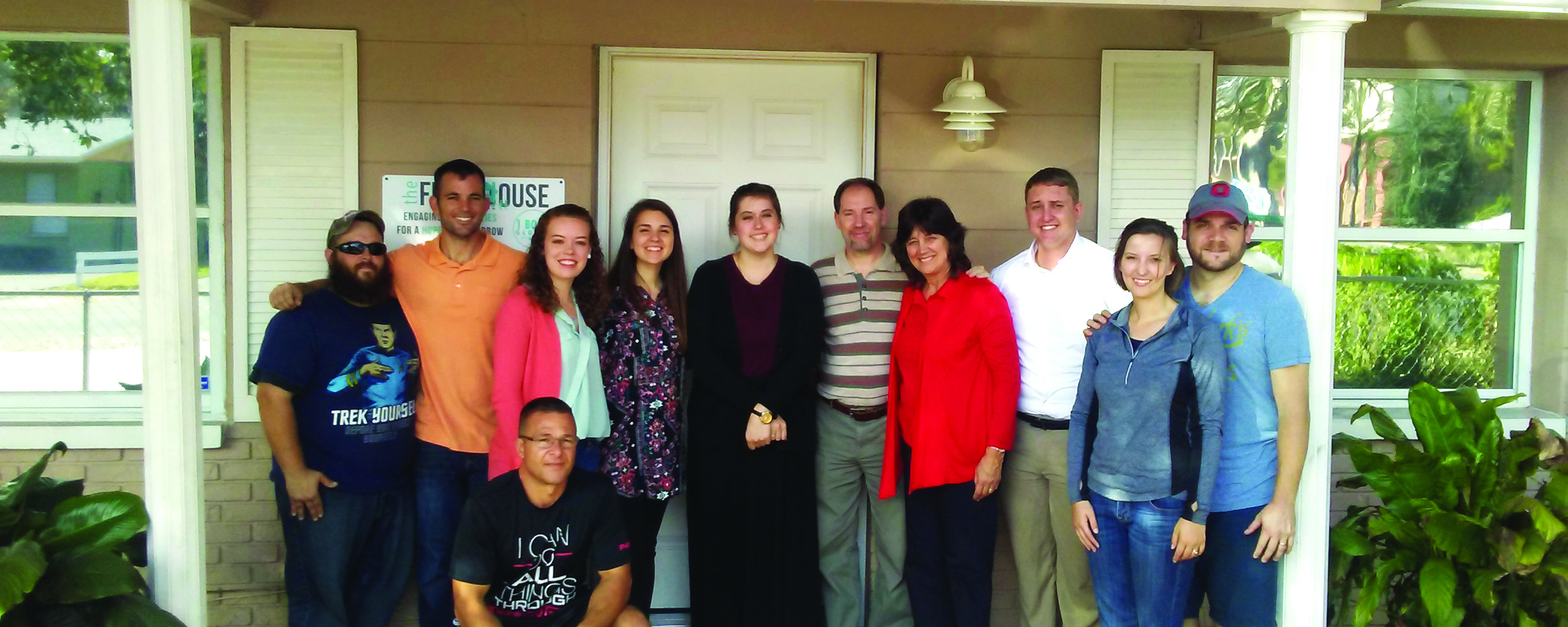 When two of Annette Graves's students taught English to refugees in Greece a few years ago as part of their summer internships, it sparked a cause that would change her teaching forever.
Graves, associate professor of English at Southeastern University in Lakeland, Florida, coordinates the intercultural studies major in which all students earn a Teaching English as a Second Language (TESOL) certificate as part of the curriculum.
Graves says she became aware of the Syrian refugee population in the Tampa area from Caleb's Mission, a nonprofit in Dover, Florida, after its director of operations invited Graves and her students to teach English to the Syrian refugees in the area.
Graves chose five students who had already earned field experience for their TESOL certificates and had recent English teaching internships to teach English to the refugees starting in the fall of 2016. For the first few months, they met with the refugees in a church classroom on Saturday mornings, but they were soon at capacity because the demand to learn English was so great.
"We had whole families come," explains Graves. "We had … fathers and mothers with their babies and their 2-year-old. … We had 8-year-old and 11-year-old children sit there for three hours on their Saturday afternoons learning English."
Additionally, once many of the refugees began getting jobs, the plan to meet at a specific time on Saturday afternoons would not work if they wanted to learn English consistently.
So, Graves and her students changed the program model. They began teaching English to the Syrian refugees in their homes so they could more easily meet their scheduling needs. Graves says the format of teaching English in the Syrian refugees' homes allowed for a deeper connection than teaching them in a formal classroom setting had.
"There can be so much outreach where you're doing things for people, but you don't sit with the people and listen to them, you don't become part of their lives – this allowed us to become part of their lives," she says.
One of the refugees, a 12-year-old girl, accompanied Graves to the Southeastern campus one day. She noticed the drive between their homes and the campus was a long drive for Graves' students to come every week to teach the families English.
"You come all this way…why do you do this?" she asked Graves during the drive.
For Graves – and for her students, she says – the answer was simple: the love of Christ.
"It's because Christ loves that these people [the Syrian refugees] have become real to [students]," she explains. "You come in, and suddenly you feel Christ's love for them, and you don't have any choice – Christ loves these people, and he's asking you to do this. That takes it to a whole different level."
Jessica Griffiths, who graduated from Southeastern University in December 2016, was one of the students who taught the Syrian refugees.
"I love my students, and while it breaks my heart to learn more about the situation they're in and the events that caused them to be here, it fills me with joy to see them get excited to learn and to treat me not as a foreign teacher only there once a week, but as a friend who has seen them grow over the past 10 months and continues to help them achieve the goals they've set for themselves," she says.
Griffiths says she has learned that building relationships has been a key factor in teaching English to the refugee families she has worked with. "Hearing their stories, learning about them, consistently being a presence in their lives is the foundation of trust, and trust between a teacher and student is crucial to them learning anything – especially a language as difficult as English."
Griffiths is starting a master's in English program focused on rhetoric and composition at the University of South Florida in the fall. "This ministry is not one that will stop after my college years," she says. "I hope that I will be able to continue to work with the families I have come to know, and hopefully one day see them and their children to better jobs and higher education."
Southeastern University Offers Full Scholarship to Young Women Who Escaped from Boko Haram
Lydia Pogu and Joy Bishara were among nearly 300 girls the terrorist group Boko Haram captured from a boarding school in Chibok, Nigeria, in April 2014. They managed to escape, along with several other girls, the night they were kidnapped. The Jubliee Campaign, a human rights organization, helped Lydia and Joy come to the United States in August 2014, where they attended boarding schools in Virginia and Oregon.
Southeastern University offered full scholarships to Lydia and Joy to cover tuition, room, and board for all four years of their undergraduate education.
"At Southeastern, we believe in equipping people with the resources they need to fulfill their divine design," says Kent Ingle, Southeastern's president. "We are thankful that God has given us the opportunity to come alongside these young ladies and provide the education, community, and environment they need to help them thrive and pursue their passions. Their unique journey is an inspiration to many people, and we believe higher education and the integration of faith, learning, and life will continue to propel and transform their stories."
Elaina Loveland has been a professional writer since 1999. She is the author of two books: Creative Colleges: A Guide for Student Actors, Artists, Dancers, Musicians, and Writers and Creative Careers: Paths for Aspiring Actors, Artists, Dancers, Musicians, and Writers.