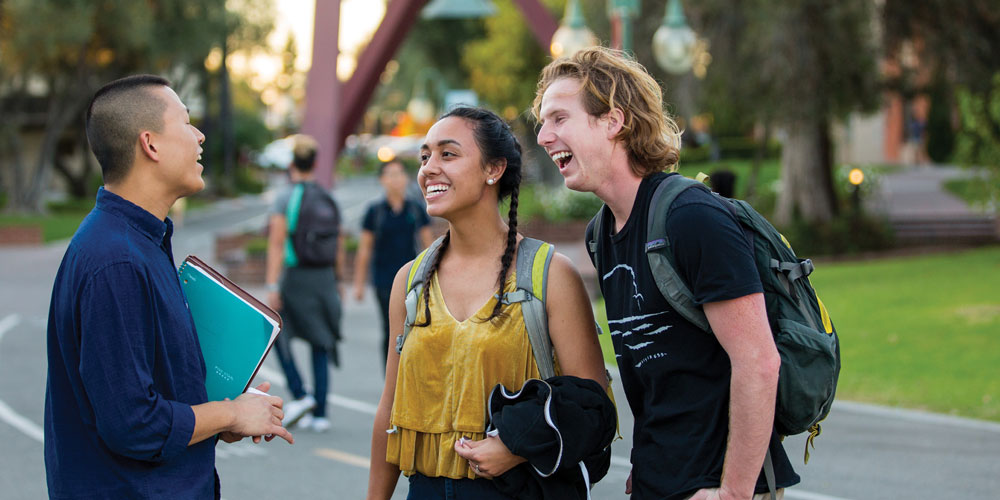 Cultivating Communities of Curiosity
When it comes to the value of Christian higher education, there are a lot of things that we can (and at the CCCU, we often do) promote. Robust academic engagement in the classroom. Deep dialogue on the role of faith in vocation throughout a student's time on campus. The campus community's wholehearted commitment to raising the next generation of leaders dedicated to serving Jesus Christ, wherever they are called.
For my own experience — having completed both bachelor's and master's degrees at CCCU institutions — perhaps the greatest benefit of Christian higher education is the opportunity to experience what it is to live in a faith-rooted community of curiosity. I recently heard a discussion about the value of communities of curiosity on an episode of The Holy Post podcast (specifically the Sept. 30 episode), where journalist and cultural commentator David French described what a community of inquisitive people looks like:
The goal is to create a value orientation toward curiosity. … When you have a community that's value proposition is toward curiosity and inquisitiveness, what are you? You're welcoming. … Because there is no bubble, people are always having their ideas tested by someone of goodwill on the other side.
Over and over again, this has been my experience with Christian higher education, both as a student and as an employee at the CCCU. I have had countless conversations — with fellow students, with faculty, with administrators, even with lunchroom staff — and have been able to express, test, revise, and refine my ideas through these talks with people who sharply disagree with me but who also care deeply about me, are interested in what I have to say about the topic, and generally want to see me succeed. As an undergraduate, that was especially transformational, and God used that to set me on my current career path in ways I could never have imagined at the time.
But it wasn't until after I finished undergrad and moved to Washington, D.C. that I realized how rare and valuable such an environment really is. This was in part because my move to D.C. came just a few years before the 2016 election and, more specifically, the marked turn our public discourse took in the latter half of the 2010s — a turn away from inquisitiveness toward the isolation of the political echo chamber. A turn away from the belief that engaging people who disagree with us is valuable not only in attempting to persuade people our view is the right one, but also in helping us better understand their views — and, more often than not, recognizing that maybe our own views aren't as infallible as we first thought.
But that has only further reinforced for me just how valuable Christian colleges and universities are for our public discourse. And, frankly, it's one of the reasons I have so enjoyed putting together Advance over these years. Not only do we strive to provide content that is of use to you, no matter your role in advancing the cause of Christian higher education, but we also hope to provide reminders of how unique and significant Christian campus communities of curiosity are for the world.
To be clear, no Christian campus models this perfectly; like everything else in life, our own human fallenness prevents us from reaching the full God-given potential we've been created with. But time and again, I'm reminded that the spirit of inquisitiveness and welcoming is alive and well on CCCU campuses. That's the spirit — the work of the Spirit — that we need in the world.
Morgan Feddes Satre is the CCCU's communications specialist and managing editor of Advance. She is an alumna of Whitworth University (Spokane, Washington) and Fuller Theological Seminary (Pasadena, California).