New Presidents Institute
July 19 - 22, 2022
This conference ends prior to the start of the Governance Institute.
Register
The CCCU is offering an outstanding event for new presidents who have assumed their roles within the last 2 years. The role of a university president has never been more difficult, but we don't have to do it alone in the CCCU. While a new president would benefit greatly by attending the event by themselves, the program is designed for presidential teams, usually the president and their spouse. NPI faculty/mentors are respected senior presidents who bring vulnerability, experience, and wisdom to the program. The CCCU chose a destination spot so that there would be the right atmosphere and setting for learning, for fellowship, and for spiritual growth. Past participants have called the New Presidents Institute transformational and we are certain you will not be disappointed.
The New Presidents Institute will convene at the beautiful Westin Carlsbad Resort in Carlsbad, CA to ensure an atmosphere rich for renewal, learning, fellowship, and spiritual growth. We hope you'll join us!
Facilitators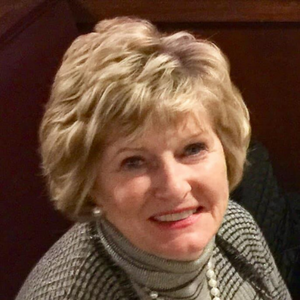 Sherilyn Emberton
Sherilyn Emberton
Dr. Sherilyn Emberton, President of Huntington University, began her presidency in June 2013 and has made a significant impact by helping to launch HU's first doctoral program in occupational therapy, the Haupert Institute for Agricultural Studies and the Arizona Center for Digital Media Arts.
Currently, Dr. Emberton is the chair of the Northeast Indiana Regional Partnership's Governing Board and sits on the board for the Regional Chamber of Northeast Indiana. Sherilyn is the Director of Higher Education for the US National Conference, United Brethren Church in Christ. In addition, she is designated director of the Independent Colleges of Indiana (ICI) and the National Association of Independent Colleges and Universities. She is also a member of the Executive Board for Indiana AgriNovus. Dr. Emberton also serves as a board member for the CCCU.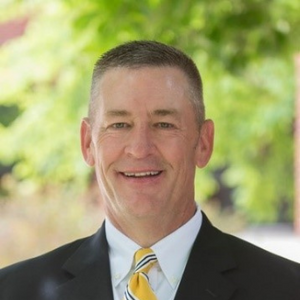 Erik Hoekstra
Erik Hoekstra
Erik serves as the President at Dordt University as part of his personal mission statement to 'Grow People and Grow Organizations to Glorify God and Grow the Kingdom'.
Erik holds a bachelor degree in history and philosophy from Trinity Christian College, a Master's Degree in International Management from The Rotterdam School of Management of Erasmus University in the Netherlands, and a Ph.D. in Organizational Learning and Human Resource Development from Iowa State University. His research interests include corporate culture, servant leadership, and organizational effectiveness.
He has co-authored several publications on coaching, delegation, servant leadership, and change management, including The Manager as Change Agent, (Perseus 2000).  He and his wife, Barb, have four children, two of which are international adoptions.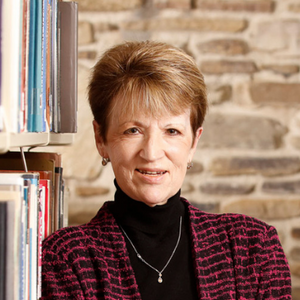 Shirley Mullen
Shirley Mullen
Shirley Mullen served 15 years as President of Houghton College, Houghton, N.Y., retiring in May 2021. She has spent four decades in the work of faith based liberal arts education. Prior to becoming Houghton's president, she served at various times as a classroom professor, chief academic officer and residence life director. She is an avid life-long learner with earned doctorates in both history and philosophy, focusing in her studies on the Enlightenment period and its complex impact on the Modern World, on liberal learning, and on our understanding of the human condition.  
As President Emerita, she continues to speak, write, and consult, as well as to encourage and develop the next generation of leaders through mentoring and serving on the boards of the Council for Christian Colleges and Universities, Jericho Road Community Health Center, the National Association of Evangelicals, Fuller Seminary, and the First Amendment Partnership.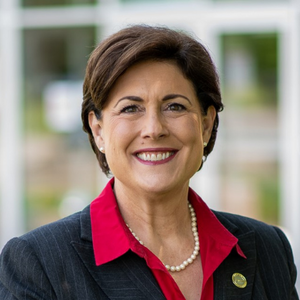 Deana Porterfield
Deana Porterfield
Dr. Deana L. Porterfield is the 11th President of Roberts Wesleyan College and the third President of Northeastern Seminary. She is a visionary leader with a passion for faith-based higher education which promotes transformational learning and hope.
Dr. Porterfield serves on a number of boards including the CCCU, the Greater Rochester Chamber of Commerce and The Palmer Family of Companies. 
Dr. Porterfield has been recognized as one of the Rochester Business Journal Power 100 list for 2021, a 2020 ATHENA Finalist, the 2018 Rochester Prism Executive of the Year, and a Rochester Business Journal 2018 Inaugural Women of Excellence.
President Porterfield earned a doctorate in organizational leadership from the University of La Verne.  She also holds a master's degree in organizational management and a bachelor's degree in music from Azusa Pacific University.
Porterfield lives in Rochester, NY with her husband Doug.  They have two married daughters and four grandchildren.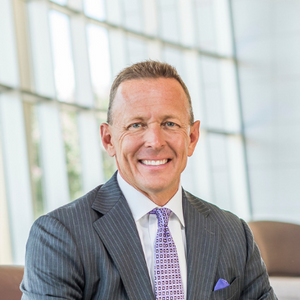 Phil Schubert
Phil Schubert
Dr. Phil Schubert became Abilene Christian University's 11th president in June 2010. During his tenure, total enrollment surpassed 5,300 for the first time in history, and nearly 44 percent of ACU's student body is racially and ethnically diverse. ACU's branch campus, ACU Dallas, enrolls more than 1,700 adult learners in online doctoral, master's, bachelor's and certificate programs.
For the third year in a row, ACU is the highest-ranking university in Texas in a U.S. News & World Report benchmark focused on student success. It achieved Top 10 status in three of eight high-impact categories among 1,500 universities in the nation and was the only one in Texas recognized in four of the eight categories.
Dr. Schubert received his BBA from ACU, an MBA from Duke University and an Ed.D. in higher education management from the University of Pennsylvania.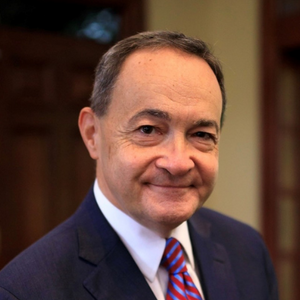 Andy Westmoreland
Andy Westmoreland
Andrew Westmoreland's career in higher education spans 43 years, including a combined total of 23 years as president of two institutions, Samford University in Alabama and Ouachita Baptist University in Arkansas. His degrees are in political science and higher education. Westmoreland served as chair of the Board of Trustees for the Southern Association of Colleges and Schools and in 2022 he received the Eileen Tosney Award for Career Leadership in Higher Education, the AAUA's highest individual recognition. Jeanna, his wife of 42 years, is also a career educator, having served as Chair of the Arkansas State Board of Education.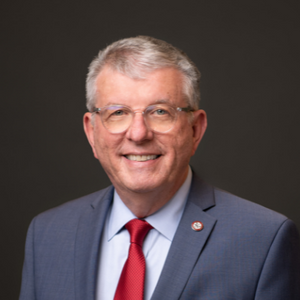 David Wright
David Wright
David Wright served as president at Indiana Wesleyan University from 2013 to 2022.  He was provost and chief academic officer for five years prior to his election as president in May 2013. Before coming back to IWU in 2008, he was dean of the School of Theology at Azusa Pacific University. 
Dr. Wright holds the Bachelor of Arts degree in Christian Ministries from Indiana Wesleyan University, the Master of Arts in Biblical Studies from George Fox University, and the Ph.D. in Educational Policy Studies and Evaluation from the University of Kentucky.  He has published three books, Finding Freedom From Fear: A Contemporary Study from the Psalms, Wisdom as a Lifestyle: Building Biblical Life-codes, and How God Makes the World a Better Place: A Wesleyan Primer on Faith, Work, and Economic Transformation.
Dr. Wright was born and raised in the Philippines by missionary parents. David and his wife Helen, have been married since 1977.  They have two adult daughters and four grandchildren.
Registration, Hotel, & Travel Information
New Presidents Institute Registration Fees
$2,500 for President/Spouse (Couple Registration)
$2,000 for President Only Registration
Cancellation Policy
You may cancel your registration at any time prior to the start of the program. If you must cancel, please email komalley@cccu.org. Refunds for cancellations received prior to Wednesday, June 22, 2022 will be issued minus a $150 processing fee. No refunds will be issued for cancellations received after Wednesday, June 22, 2022. Substitutions will be honored at any time. No-shows are not refundable.
Travel
The Carlsbad, CA area is served by the San Diego International Airport located approximately 33 miles south of the Westin Carlsbad Resort.
Travel time to the Westin Carlsbad Resort is approximately one hour at a cost of $60 – $100 one-way by Uber/Lyft or taxi. Attendees will be responsible for the cost of their ground transportation to the resort and the cost of their return trip to the San Diego International Airport.
Hotel
The Westin Carlsbad Resort
5480 Grand Pacific Dr
Carlsbad, CA 92008
Group Rate
$299 USD, per night plus applicable taxes currently at 25%. (Run of House Room)
$399 USD, per night plus applicable taxes currently at 25%. (Executive Suite)
Hotel Parking
Self-parking is available for $24 per day.
Valet parking is available for $35 per day.
Hotel Reservations
To make your hotel reservations by phone, please call 833-489-4455 and reference the Council for Christian Colleges & Universities. To make reservations online, please click here. 
The cut-off date to reserve your hotel room at the discounted group rate is June 22, 2022. Room reservation requests after this date may be subject to hotel availability at the standard rate. Because of limited availability, we advise making your reservation as soon as possible.
The Westin Carlsbad typically charges a resort fee of $25 per accommodation, per day; however, that fee has been waived for all CCCU guests and will not appear on your final hotel bill. 
You are not required to register for the Institute prior to reserving your room at the resort, but we will be cross-checking the hotel rooming list against registered attendees. Room reservations could be subject to cancellation if you are not registered for the meeting by June 22, 2022. We would truly appreciate your support by booking within the CCCU block at the hotel so that we can fulfill our obligation to our hotel partner.
Dress Code
Attire for the meeting is resort casual.
Weather
The average weather in Carlsbad in July is a high temperature of 76 and a low of 66 degrees. San Diego in July has a humidity of 82 percent in the morning on average and 64 percent by the early afternoon. While the humidity can be high in July, the temperature isn't typically hot enough to make it uncomfortable.
COVID-19 Protocols
Testing/Vaccination Policy
The CCCU is constantly monitoring CDC guidelines. We are living in a new reality, and we think we can navigate that reality together.
Currently, the CCCU is requesting that attendees at the Institute be fully vaccinated or have a negative COVID test 1-3 business days prior to arrival. This policy is subject to change. An individual can be considered fully vaccinated 14 days after completion of a COVID-19 vaccination series (after the second dose of a 2-dose series, or after one dose of a single-dose vaccine).