Sustainable Leadership: Leading Change While Thriving
September 24, 2021
Virtual Event
Register
The CCCU Diversity and Inclusion Commission invites individuals who have participated in a CCCU Multi-Ethnic Leadership Development Institute (M-E LDI) to gather for a half-day virtual retreat to engage the topic of Sustainable Leadership: Leading Change While Thriving. We hope this will be an opportunity to reunite and re-engage with your fellow cohort members, as well as meet and interact with other cohorts around this topic. We also invite each M-E LDI alumni to invite one other emerging leader to this program, so that he/she might get a glimpse of the value that participating in a M-E LDI can bring.
We hope you will set aside this time in your day to disconnect and engage with experienced colleagues, participate in meaningful conversations, and be encouraged.
The intended outcomes of the retreat include:
Create space to decompress and heal, re-engage hope, and find inspiration and direction after an emotionally, psychologically, and spiritually taxing and weighty year
Amplify higher level and broader awareness and discussion regarding DEI distinctives and work
Glean wisdom, inspiration, and strategy from esteemed thought and practical leaders within the M-E LDI collective
Network and re-engage the M-E LDI collective for strategic, cultural support and solidarity
Promote the value and lean into the spirit of M-E LDI while also recruiting prospective candidates for future cohorts
Speakers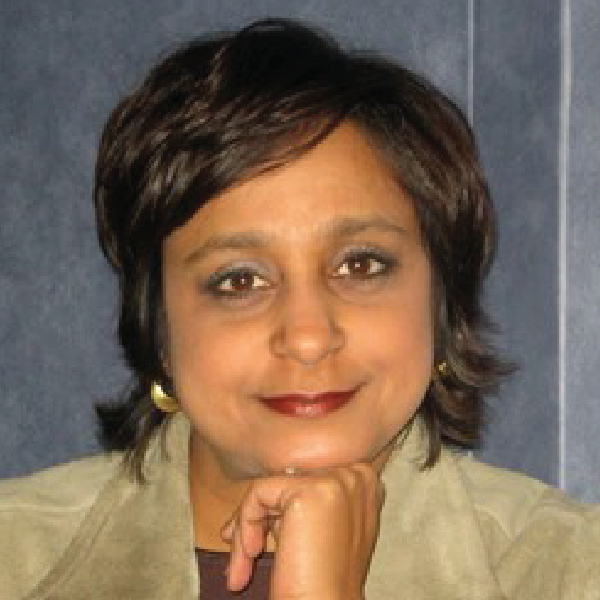 Lena Crouso
Lena Crouso
Rev. Dr. Lena Crouso serves as the inaugural Vice President for Intercultural Learning and Engagement at Southern Nazarene University and Chief Diversity Officer. She provides institutional leadership to ensure diversity, inclusive excellence, equity, and the way of reconciliation is lived out in the SNU community. She also serves as affiliate faculty in the School of Theology and Ministry and School of Graduate Education. Lena is the daughter of Asian Indian immigrants and her journey from Hinduism to Christ and diverse life path have given her a calling for the transformational empowerment of all people into God's freedom and inclusive love, through intercultural understanding. Currently, Lena serves as a member of the CCCU Diversity Commission and chairs the subcommittee on the newly launched Soul Care initiative.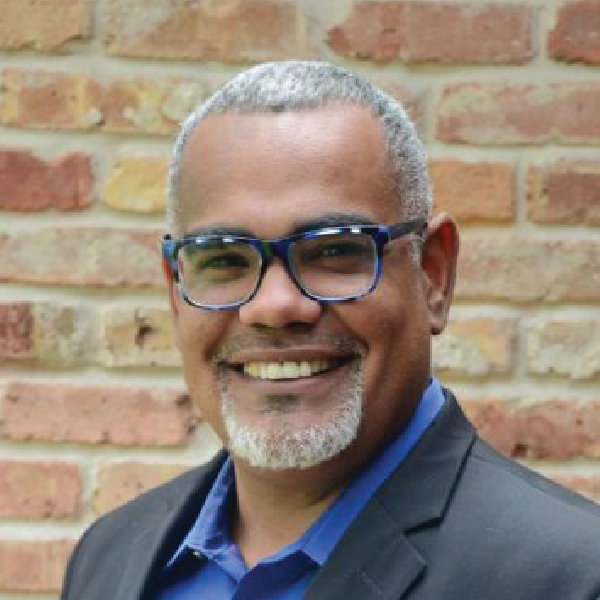 Edwin Estevez
Edwin Estevez
Dr. Edwin F. Estevez serves as the Market President in Values-Based Care for Prominence Health Plan, assisting with the design and implementation of value-based activities specific to accountable care and Medicare Advantage models. He's a native of the Dominican Republic, holds an undergraduate degree in social work from Greenville University and holds graduate degrees in social work, education, and administration, including a master's degree in social work from Washington University-St. Louis and a doctorate from St. Louis University. Previous to a leadership career in health care, Edwin served as Provost and Senior Vice-President for Greenville University. Dr. Estevez is also the founder and vice-president of the Estrategia Group, a human and resource capital development company with clients including The Association of American Colleges and Universities, University of South Florida, Invest in Kids, and the Tampa Bay Rays. In the end, Dr. Estevez is a committed servant of those who sit on the margins.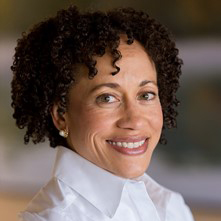 Sandra Mayo
Sandra Mayo
Dr. Sandra Mayo joined Seattle Pacific University (SPU) in July 2017 as the inaugural vice president for diversity, equity, and inclusion (now vice provost for inclusive excellence). She previously served in various academic and administrative roles at Azusa Pacific University (APU). Mayo has long focused on equity-minded change leadership that identifies institutional and systemic causes of inequities in K-12 and higher education, and her scholarly work has explored historical contexts for racial disparities as well as frameworks that offer possibilities for racial reconciliation and repair. As a member of SPU's senior leadership council, Mayo leads efforts to develop and implement a more comprehensive, integrated, and strategic focus on diversity as a key component of the university's educational mission.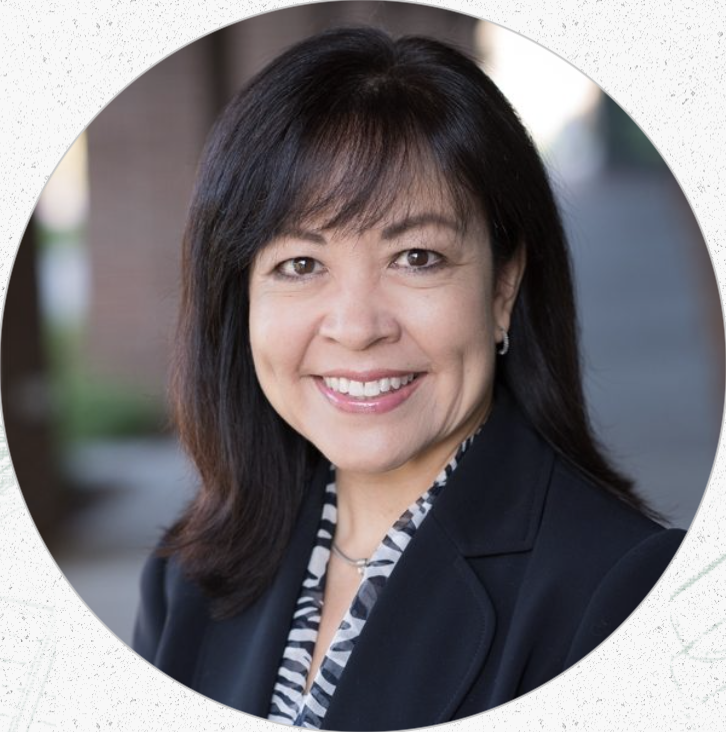 Janet Sommers
Janet Sommers
Since January 2010, Dr. Janet Sommers has served at the University of Northwestern – St. Paul as Senior Vice President for Academic Affairs (SVPAA) and as Provost since September 2020. In these roles, Sommers has facilitated the deepening of shared governance and the expansion of academic programs, launching multiple bachelor's and master's degrees. Sommers served on the CCCU's CAO Commission for six years, chairing it for two. She is passionate about developing aspiring leaders and has served on the resource team for numerous CCCU Leadership Development Institutes. Sommers earned a bachelor's degree in English education from Gwynedd-Mercy College, a master's degree in English from the University of Toledo, and a doctoral degree in English from the University of Minnesota. Sommers currently serves on the Presbyterian Homes & Services Board of Directors and the Daystar University US Board.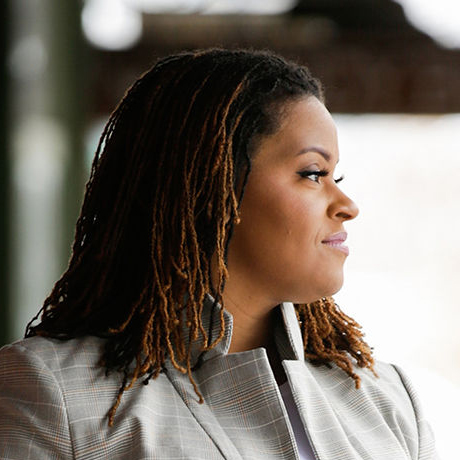 Nicole Saint-Victor
Nicole Saint-Victor
As an Affiliate Professor of Music and the Director of Multicultural Engagement at Trinity Christian College, Nicole has been recognized for her work both on campus and in broader higher education settings through membership on the CCCU's Commission on Diversity and Inclusion in Spring 2020, awardee of the Catherine Yonker Recognition at Trinity Christian College in 2019 and 2020, and Recipient of the Faculty Award for Advocacy and Racial Reconciliation at Trinity Christian College. Nicole's heart for God, students, and colleagues is apparent and offers inspiration through her service, instruction, and worship.
*All times are Eastern Times.
11:00-1:00 PM | Session 1: Leading Change Practically, Strategically, and Adaptively
Moderated Discussion with Drs. Sandy Mayo, Edwin Estevez, Janet Sommers (11:15-12:20)
Breakout Sessions (12:20-1:00)
1:00-1:15 | Break
1:15-1:30  | Worship with Nicole Saint-Victor
1:30-2:50 | Session 2: Leading Change While Thriving – Elevating Self-Care and Holistic Wellness
Moderated Conversation with Lena Crouso (1:30-2:20)
Breakout Session (2:20-2:50)
2:50-3:00 | Closing Remarks & Quick Updates