Governance Institute
July 22 - 26, 2022
This conference begins after the conclusion of the New Presidents Institute.
Register
July 22: Arrival & Dinner 6 p.m. – 8 p.m.
23rd-25th: 8 a.m. – 8 p.m.
26th: Departure Day
The partnership between presidents and their board of trustees is more critical than ever in this turbulent moment in higher education. The CCCU is offering a high-level Governance Institute to prepare you and your board chair for this fast-paced and ever-changing context for Christian higher education. The program will include guest experts on legal affairs, board governance, and leadership, as well as senior academic leaders. There will be times for exploring the implications of the material both within your own institutional team and with peers from other institutions.
The Governance Institute will be held at the beautiful Westin Carlsbad Resort in Carlsbad, CA. We hope you'll consider joining us.
Schedule
Friday, July 22 – The Why
The Call of Christian higher education in our 21st Century World. Featuring Dr. Amos Yong,  Dean of the School of Mission and Theology, and Professor of Theology and Mission at Fuller Seminary.
Saturday, July 23 – The What
The challenges and opportunities of following our call in today's cultural, political, legal, and theological context. Speakers include R. Craig Wood, Retired Partner at McGuire Woods and Board Chair of Covenant College, Phil Ryken, President of Wheaton College, Shirley Mullen, President Emerita of Houghton College, and Joy Mosley, Senior Director of Government Relations at the Council for Christian Colleges & Universities.
Sunday, July 24 – The Who
Preparing as presidents and board chairs to be leaders for today's fast-paced, multi-faceted, and crisis-prone world of higher education. Featuring Tim Dalrymple, President and CEO at Christianity Today. These sessions will include time for Sabbath inspiration and reflection as well as reviewing case studies of campus issues.
Monday, July 25 – The How
Recruiting, equipping, training, and evaluating a board of trustees prepared to partner in the governance of today's missional and economic challenges.  Featuring Steve Moore, CEO of M.J. Murdock Charitable Trust and Andrew Westmoreland, President Emeritus of Samford University.
Facilitators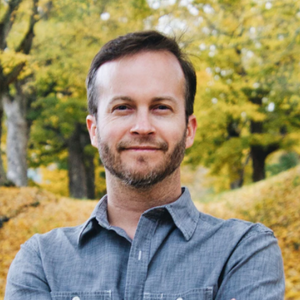 Tim Dalrymple
Tim Dalrymple
Dr. Timothy Dalrymple was raised in nondenominational evangelical churches in California. A national champion gymnast, he went to Stanford University where he suffered a broken neck his sophomore year. Then followed years at Stanford, Princeton Theological Seminary, and Harvard's Graduate School of Arts and Sciences, where he made suffering a key theme of his research. Dalrymple helped to launch Patheos.com, an online marketplace of religious ideas, which became the world's largest platform for multi-religious conversation. .
In May 2019 he became President and CEO of Christianity Today. In addition he now carries the title Editor in Chief for the magazine. Tim leads a dynamic team, working together to expand the CT reach through media and resources both in the United States and around the World.
Tim is married to Joyce and they have three daughters, Sophia, Sarah, and Hannah.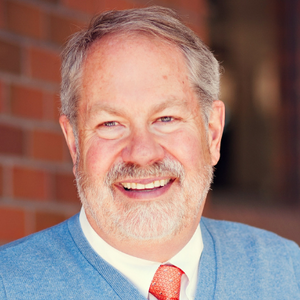 Steve Moore
Steve Moore
Steve serves the M.J. Murdock Charitable Trust as the CEO Emeritus. The Trust is a private foundation which seeks to nurture and enrich the educational, spiritual, cultural, and social life of individuals, families, and communities with particular interest in the Pacific Northwest.
Steve is an alumnus of McMurry University, Asbury Theological Seminary, St. Andrews University, and the University of Michigan. He did post-grad work at Hebrew University and Harvard University and served as a visiting scholar at Oxford University. He is a widely published author and speaker and has served in a number of leadership and board roles in community, education, and professional organizations.
Steve and his wife Thanne, a professional speech pathologist, have four children, three grandchildren, and share their home with Cooper, a fun-loving yellow lab.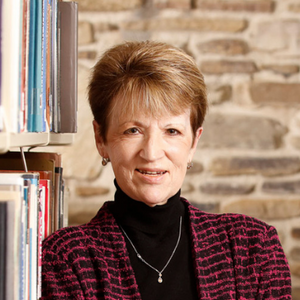 Shirley Mullen
Shirley Mullen
Shirley Mullen served 15 years as President of Houghton College, Houghton, N.Y., retiring in May 2021. She has spent four decades in the work of faith based liberal arts education. Prior to becoming Houghton's president, she served at various times as a classroom professor, chief academic officer and residence life director. She is an avid life-long learner with earned doctorates in both history and philosophy, focusing in her studies on the Enlightenment period and its complex impact on the Modern World, on liberal learning, and on our understanding of the human condition.  
As President Emerita, she continues to speak, write, and consult, as well as to encourage and develop the next generation of leaders through mentoring and serving on the boards of the Council for Christian Colleges and Universities, Jericho Road Community Health Center, the National Association of Evangelicals, Fuller Seminary, and the First Amendment Partnership.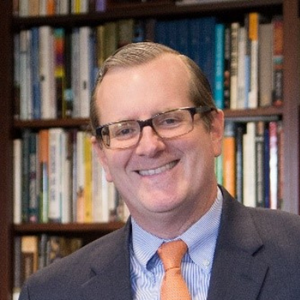 Phil Ryken
Phil Ryken
Philip Ryken is the eighth president of Wheaton College. Following his graduation from Wheaton in 1988, Dr. Ryken earned advanced degrees from Westminster Theological Seminary and the University of Oxford. He preached at Philadelphia's Tenth Presbyterian Church from 1995 until his appointment at Wheaton in 2010.
President Ryken has published more than 50 Bible commentaries and other books including Liberal Arts for the Christian Life and Christian Worldview: A Student's Guide. He serves as a board member for The Gospel Coalition, the National Association of Evangelicals, and the Lausanne Movement. He and his wife Lisa have five children, including two Wheaton students and two Wheaton alumni.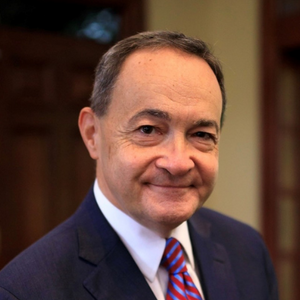 Andy Westmoreland
Andy Westmoreland
Andrew Westmoreland's career in higher education spans 43 years, including a combined total of 23 years as president of two institutions, Samford University in Alabama and Ouachita Baptist University in Arkansas. His degrees are in political science and higher education. Westmoreland served as chair of the Board of Trustees for the Southern Association of Colleges and Schools and in 2022 he received the Eileen Tosney Award for Career Leadership in Higher Education, the AAUA's highest individual recognition. Jeanna, his wife of 42 years, is also a career educator, having served as Chair of the Arkansas State Board of Education.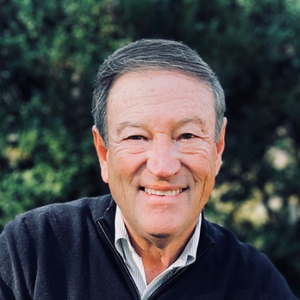 Craig Wood
Craig Wood
Craig Wood is an attorney, law professor and college trustee with 38 years of legal experience practicing education law.  Craig was a partner in the international law firm McGuireWoods LLP until his recent retirement, where he served as Chair of the Education Law Team. Craig is an Adjunct Professor at Washington and Lee University Law School, where he teaches "The Law of Higher Education," and for 30 years was an adjunct professor at the University of Virginia Law School teaching "Trial Advocacy."  Craig has served as President of the Education Law Association and has been published by the National Association of College and University Attorneys (NACUA).  Craig serves as Chair of the Board of Trustees of Covenant College, a CCCU member, and is an elder at Trinity Presbyterian Church in Charlottesville, Virginia.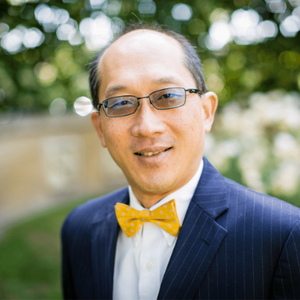 Amos Yong
Amos Yong
Amos Yong is Professor of Theology and Mission, and Dean of the School of Mission and Theology at Fuller Theological Seminary in Pasadena, California. His graduate education includes degrees in theology, history, and religious studies from Western Evangelical Seminary (now Portland Seminary) and Portland State University, both in Portland, Oregon, and Boston University, Boston, Massachusetts, and an undergraduate degree from Bethany University of the Assemblies of God. Licensed as a minister with the International Church of the Foursquare Gospel, he has also authored or edited dozens of scholarly volumes. He and his wife, Alma, have three children and five grandchildren. Amos and Alma reside in Pasadena, California.
Registration, Hotel, & Travel Information
July 22: Arrival & Dinner 6 p.m. – 8 p.m.
24th/25th: 8 a.m. – 8 p.m.
26th – Departure Day
Governance Institute Registration Fees
$1,500 for Presidents
$1,500 for Board Chairs
$200 for Spouses
Spouses are invited to attend the dinners on Friday, July 22, and Monday, July 25 at a fee of $200 per person. Sessions are for presidents and their board chairs.
Cancellation Policy
You may cancel your registration at any time prior to the start of the program. If you must cancel, please email komalley@cccu.org. Refunds for cancellations received prior to Wednesday, June 22, 2022 will be issued minus a $150 processing fee. No refunds will be issued for cancellations received after Wednesday, June 22, 2022. Substitutions will be honored at any time. No-shows are not refundable.
Travel
The Carlsbad, CA area is served by the San Diego International Airport located approximately 33 miles south of the Westin Carlsbad Resort.
Travel time to the Westin Carlsbad Resort is approximately one hour at a cost of $60 – $100 one-way by Uber/Lyft or taxi. Attendees will be responsible for the cost of their ground transportation to the resort and the cost of their return trip to the San Diego International Airport.
Hotel
The Westin Carlsbad Resort
5480 Grand Pacific Dr
Carlsbad, CA 92008
Group Rate
$299 USD, per night plus applicable taxes currently at 25%. (Run of House Room)
$399 USD, per night plus applicable taxes currently at 25%. (Executive Suite)
Hotel Parking
Self-parking is available for $24 per day.
Valet parking is available for $35 per day.
Hotel Reservations
To make your hotel reservations by phone, please call 833-489-4455 and reference the Council for Christian Colleges & Universities. To make reservations online, please click here. 
The cut-off date to reserve your hotel room at the discounted group rate is June 22, 2022. Room reservation requests after this date may be subject to hotel availability at the standard rate. Because of limited availability, we advise making your reservation as soon as possible.
The Westin Carlsbad typically charges a resort fee of $25 per accommodation, per day; however, that fee has been waived for all CCCU guests and will not appear on your final hotel bill. 
You are not required to register for the Institute prior to reserving your room at the resort, but we will be cross-checking the hotel rooming list against registered attendees. Room reservations could be subject to cancellation if you are not registered for the meeting by June 22, 2022. We would truly appreciate your support by booking within the CCCU block at the hotel so that we can fulfill our obligation to our hotel partner.
Dress Code
Attire for the meeting is resort casual.
Weather
The average weather in Carlsbad in July is a high temperature of 76 and a low of 66 degrees. San Diego in July has a humidity of 82 percent in the morning on average and 64 percent by the early afternoon. While the humidity can be high in July, the temperature isn't typically hot enough to make it uncomfortable.
COVID-19 Protocols
Testing/Vaccination Policy
The CCCU is constantly monitoring CDC guidelines. We are living in a new reality, and we think we can navigate that reality together.
Currently, the CCCU is requesting that attendees at the Institute be fully vaccinated or have a negative COVID test 1-3 business days prior to arrival. This policy is subject to change. An individual can be considered fully vaccinated 14 days after completion of a COVID-19 vaccination series (after the second dose of a 2-dose series, or after one dose of a single-dose vaccine).