CCCU Financial Aid Administrators Dinner
December 04, 2019
Reno, NV
Register
The CCCU Financial Aid Administrators Commission invites you to join us for a dinner at the Federal Student Aid Conference in Reno, NV.
The event will start at 4pm by hearing results from the annual CCCU Financial Aid Survey presented by Bethel University's Jeff Olson (Director of Financial Aid). Dinner will be served at 6pm. A networking hour will follow dinner, allowing attendees to spend time forming relationships with one another and discussing the relevant, hot topics that specifically affect CCCU institutions. The evening will end at 8pm.
The cost for CCCU members to attend is $20. No Refunds.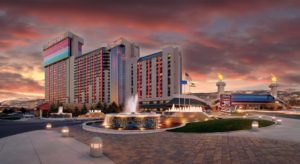 3800 S. Virginia Street
Reno, NV 89502